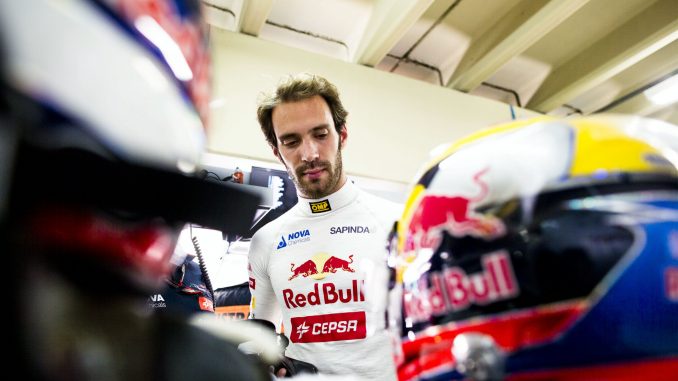 Former Toro Rosso driver Jean-Eric Vergne has revealed he'd consider returning to Formula 1 in 2019 after being approached by one team recently.
The Formula E champion, who is also competing in the LMP2 class in the World Endurance Championship, previously raced in F1 between 2012 and 2014 before being dropped by the Red Bull programme.
Speaking to Crash.net at this weekend's 6 Hours of Silverstone, Vergne confirmed it's a possibility that he could return to the series after one team contacted him about a race drive for 2019. The Frenchman admitted he didn't think it was an option three years ago, but believes his results in Formula E have helped him attract offers from elsewhere.
Vergne hasn't revealed which team contacted him, but there are plenty of seats still available on next year's grid. His old team Toro Rosso is likely to be looking for at least one new driver next with Pierre Gasly hotly tipped to replace the departing Daniel Ricciardo at Red Bull. Like Vergne, Brendon Hartley was dropped by the Red Bull programme before winning in another series and returning to Toro Rosso last year. Ferrari, who previously employed Vergne as a test driver, are also yet to announce who will be Sebastian Vettel's teammate in 2019, although that vacancy is thought to be a two-horse race between Kimi Raikkonen and Charles Leclerc.
Vergne secured 51 points in his three seasons with Toro Rosso. In his first season with the team, he beat Ricciardo in the drivers championship, and secured his highest championship finish in 2014, when he ended the season 13th. His best results came at the 2013 Canadian Grand Prix and 2014 Singapore Grand Prix, where he finished 6th. Despite beating Daniil Kvyat during their year as teammates, the Russian was promoted to Red Bull for the 2015 season while Vergne was released by the Red Bull group, making way for Max Verstappen and Carlos Sainz.