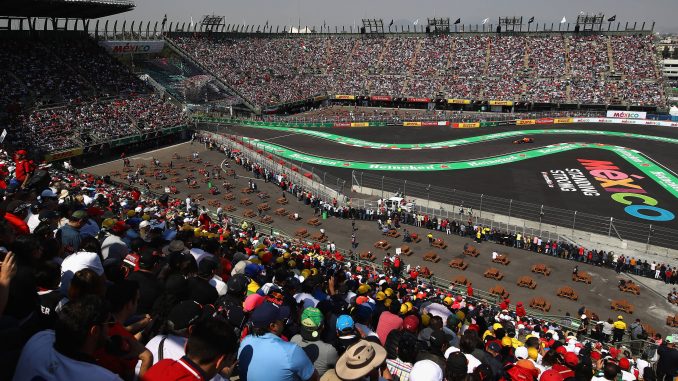 Lewis Hamilton will have another chance to clinch the 2018 drivers' title this weekend as the Mexican Grand Prix takes place.
Kimi Raikkonen thwarted the Mercedes driver's efforts to secure his fifth title last time out, with the Finn ending a 113-race stretch without a win.
Hamilton just needs to be in the top seven this weekend to end Sebastian Vettel's championship hopes.
3Legs4Wheels looks ahead to the action at Autodromo Hermanos Rodriguez.
What happened last year?
Vettel headed to Mexico knowing he needed to win and hope Hamilton finished down the order to keep the title race going (much like this year), and the Ferrari man put his car on pole position. However, Max Verstappen charged to the front of the field off the line to take the lead, while Vettel damaged his front wing looking for a way past the Dutchman at turn three, dropping him down the order.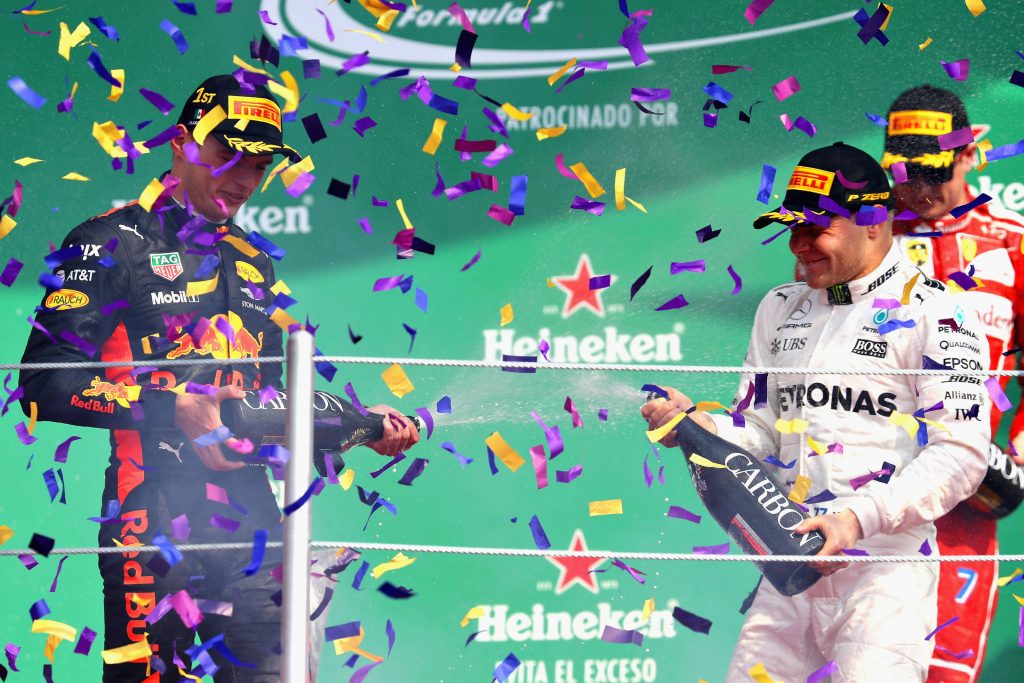 Vettel also made contact with Hamilton, leaving the Briton also coming in for an early pitstop for new tyres. Both made their way back through the field to finish fourth and ninth respectively, which was enough for Hamilton to win the fourth world championship of his career.
Verstappen remained relatively unchallenged at the front, while Valtteri Bottas and Kimi Raikkonen joined him on the podium.
A number of the Renault-powered cars struggled at the circuit, with Daniel Ricciardo, Carlos Sainz, Nico Hulkenberg and Brendon Hartley all retiring due to power unit problems, with the latter's break down resulting in a Virtual Safety Car.
The altitude of the circuit – which is the highest on the calendar – can be problematic for engines, so a number of drivers took grid penalties to ensure their cars had fresh engines for the race, including both McLaren and both Toro Rosso drivers.
What's new for this year?
Actually, very little. The configuration of the track at Autodromo Hermanos Rodriguez is unchanged from 2017, and while a number of races have had more or longer DRS zones, they've been left unaltered from last year for this race.
The only real difference, which we'll look at more in the tyres and pitstops section, is the tyre compounds. Last year, Pirelli opted to bring the soft, supersoft and ultrasoft tyres to Mexico. This year, the soft has been left out, with the hypersoft in its place.
Tyres and pitstops
This could be an interesting race strategy wise as the soft tyre, which isn't available for this year's race, was one of the preferred tyres last year. With most of the front runners mainly bringing hypersofts over the two harder compounds, it's possible we could see more drivers two-stopping in Mexico. However, the pitlane is long at the Autodromo, so it takes longer to make a stop here that at most other tracks, which could put some teams off a second trip through the pits.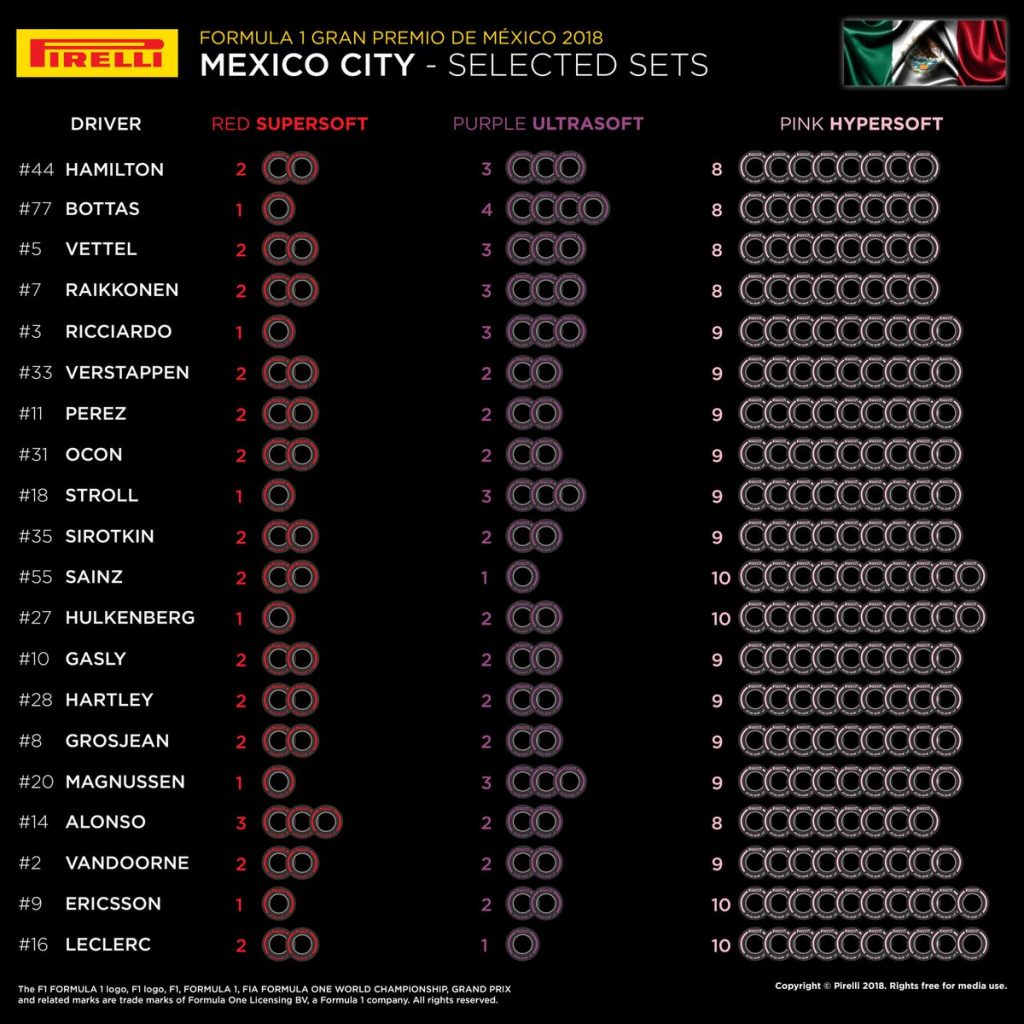 Ferrari and Mercedes have both gone with similar selections for their two drivers. All four cars will be able to use eight sets of hypers, while Bottas will have an extra set of ultras compared to the other three.
Fernando Alonso is the only driver to have more than two sets of supersofts, which proved a popular tyre during the race last year.
Tyre management proved crucial in last week's United States Grand Prix, and could be similarly vital at this race, particularly if there's an early safety car or virtual safety car. Expect to see a range of strategies in use.
Weather
For the second race weekend in a row, it looks like the weather could play a role. While drivers got little dry running in practice at Texas, it's qualifying and the race itself that could be affected in Mexico.
Showers are forecast tomorrow, but not until after FP1 and FP2 have taken place. However, a thunderstorm is expected on Saturday, around the time qualifying is scheduled for, while scattered showers are due to hit the circuit throughout Sunday.
It's still a couple of days off, so the forecast could always change, but it looks like the wet tyres will be needed at some point over the weekend.
What to expect
Since the Mexican Grand Prix returned to the calendar in 2015, there have been three different winners, and six different drivers on the podium. Only Hamilton, Bottas and the retired Nico Rosberg have two top-three finishes here in the last three years. Ferrari have only one podium at the current version of this track, Raikkonen's 3rd last year, so could this finally be Vettel's year?
While no one driver has dominated at this circuit recently, Mercedes do go well here. Both cars were on the podium in 2015 and 2016, while Hamilton would surely have joined Bottas last year had he not had his early contact with Vettel.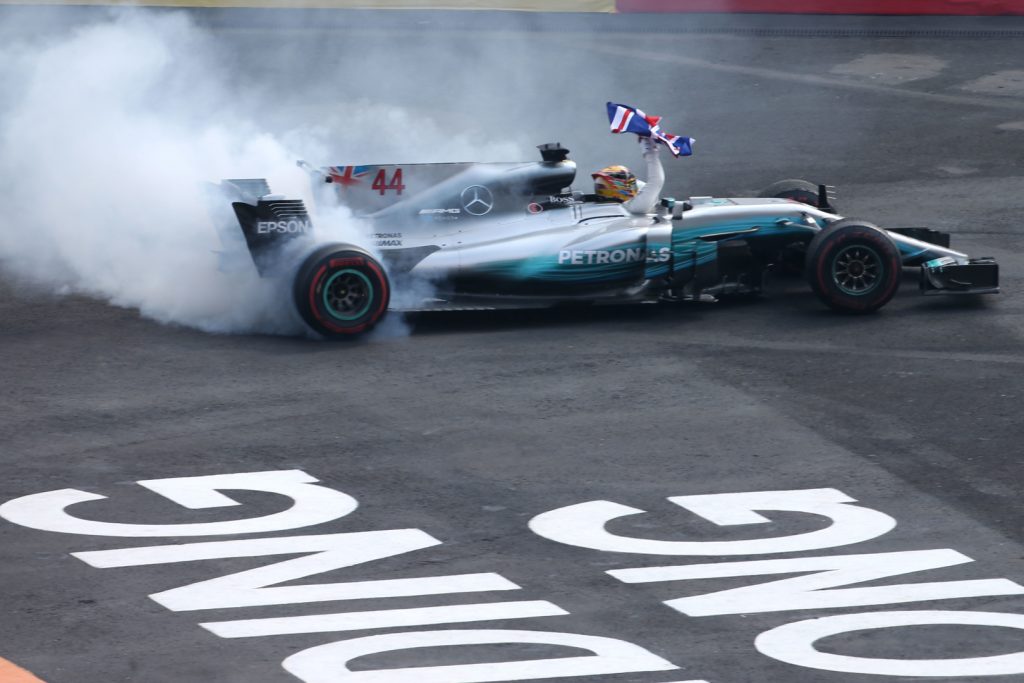 Regardless of who wins and who ends up on the podium, we can expect the title to be won this weekend. Hamilton heads to this race with a 70 point lead over Vettel, with a maximum of 75 points still available for the German, assuming he can win the final three races of the year. Hamilton only needs to be in the top seven, even if Vettel wins. Barring an unusual mechanical problem for Mercedes or a collision, Hamilton is almost certain to finish high enough up the order. With that in mind, don't be surprised if he takes it easy in the early stages of the race to make sure he avoids damage in the opening couple of corners. Simply keeping the car in one piece will likely be enough for Hamilton this weekend.
Bottas will be desperate for a win before the end of the season, or he'll get stuck with the dubious honour of being the driver to have the most second-place finishes in a season without standing int he top step of the podium. His current seven seconds surpass Francois Cevert's six in 1973, but he could avoid that record with victory this weekend.
It looks like it will be a difficult weekend for Romain Grosjean. The Frenchman has a three-place grid penalty courtesy of his collision with Charles Leclerc at COTA, and this is a track he typically doesn't qualify well at anyway. He has been slowest in Q1 for the last two years, and only has one point in three appearances at this track. At least if he qualifies last he won't actually lose any places! He latest infringement has also left him teetering on the brink of a race ban. He now has 10 penalty points on his licence, although one will expire after this race.
If you haven't listened already, you can hear our thoughts on this race on this week's podcast and check out our podium predictions, as well as taking part in our listener's competition. We'll have live blogs during qualifying and on race day, and you can let us know what you think through Twitter and Facebook.
Why not make your own predictions for the race? You can sign up to the newly-launched official Formula 1 fantasy game with PlayON here.