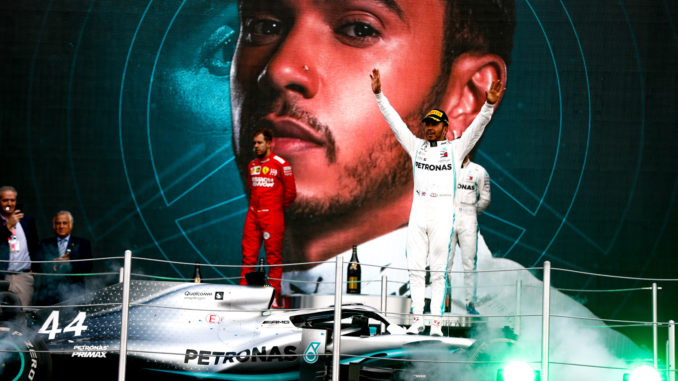 Lewis Hamilton picked up his 10th win of the 2019 Formula 1 season at Autodromo Hermanos Rodriguez this weekend, but it wasn't enough to hand the Briton the drivers' title.
Mercedes teammate Valtteri Bottas joined the defending champion on the podium, ensuring the title race continues for at least one more week.
The Silver Arrows duo were joined on the rostrum by Ferrari's Sebastian Vettel, while the home fans were happy as Racing Point's Sergio Perez finished as best of the rest in 7th.
3 Legs 4 Wheels looks back at the drivers' reactions following the 18th race of the campaign:
Lewis Hamilton – 1st (Mercedes):
"Today was a surprise, we've really struggled here for quite some time and we came into this weekend expecting it to be very difficult. We really thought we would be on the back foot, but we kept our heads down, we kept working hard and it all came together in the end. I had a crazy first couple of corners today, I was pushed on the grass at the start and then Max hit me. It was not easy to recover from that afterwards – I had a massive chunk of my floor missing, so the rear end was moving a lot and I had to really change the dynamic of how I was driving. I don't know how I managed to keep it going, but I did. The guys also did a fantastic job with the strategy – we stopped pretty early, and honestly I thought it might have been too early, but it all worked out in the end. I really wanted to deliver for the fans today; they were all out there during the drivers' parade supporting me, so I really wanted to give them a good performance and I'm so grateful we won."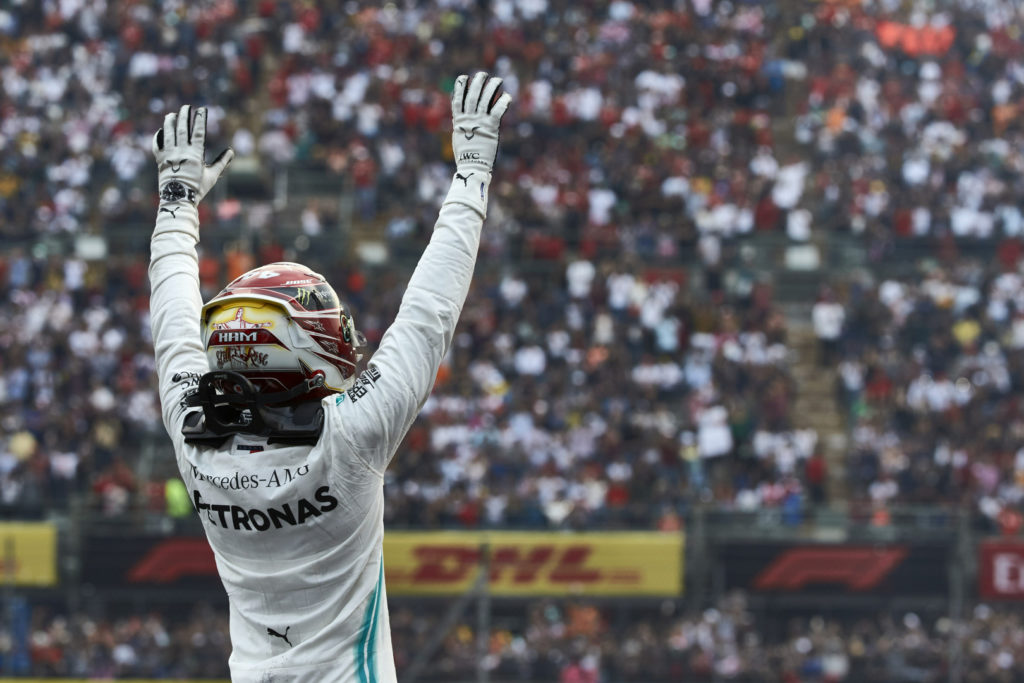 Sebastian Vettel – 2nd (Ferrari):
"We didn't get is so wrong today. It was simply a case of not believing that the hard tyres could last so long, considering how early in the race Lewis pitted. He took a risk and it paid off. For our part, we tried both strategies; two stops for Charles and one for me and the final result proves that both of them were good. On Friday, we had a lot of graining, while today there was none and that made the difference, helping those who decided to take the risk. Obviously, we can't be pleased with this result, because when you start from the front row, as a team, you expect to win. In the closing laps we lacked the speed to try and go for the win. For Lewis and Valtteri, everything went really perfectly, while maybe we were just a bit unlucky."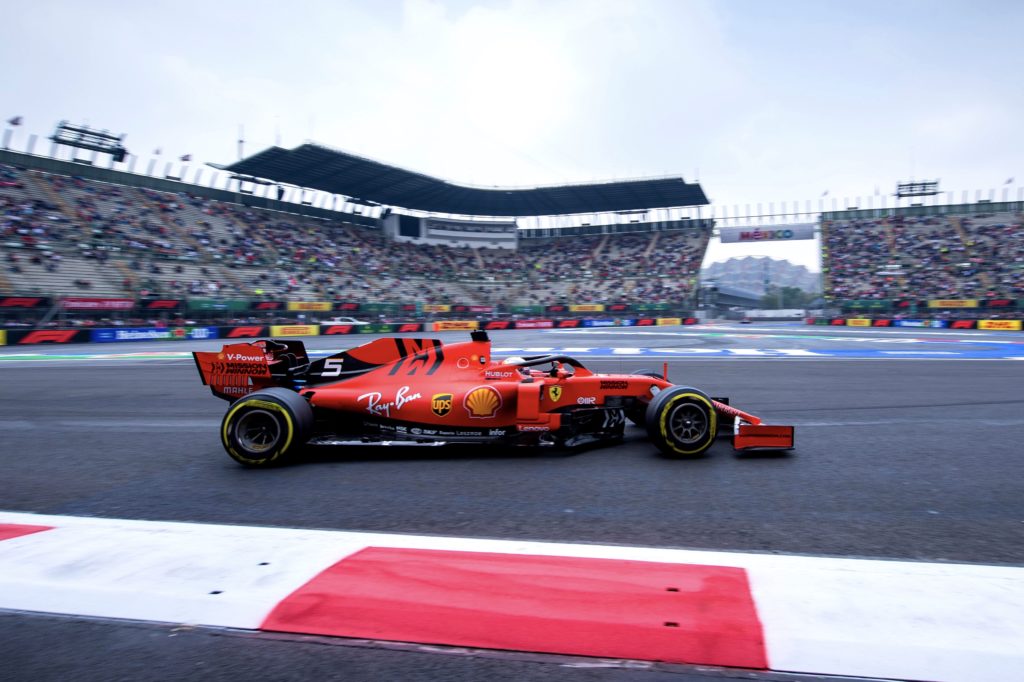 Toto Wolff – Team Principal (Mercedes):
"You could say today was an unexpected win. In recent years the conditions here in Mexico haven't suited our car but I am glad it came together today. We knew that we had to take some risks in order to win – so that's what we did it and it worked out. Lewis did an incredible job out there today, especially with tyre management. It's about finding the right balance between the aggressiveness you need to have, particularly on the outlap in order to undercut, but then equally you need to be able to switch off and manage the tyres to the end. This is where communication between the driver and the engineers is very important. It was also a monumental effort from the guys in the garage to put Valtteri's car back together after the state it was in after qualifying, so a very well done to them. It was a strong race from Valtteri as well and I'm happy to see how confident he is when he races, actually pushing Lewis hard. They are really benefitting from each other, they look at each other's data and both of them have really grown with the team."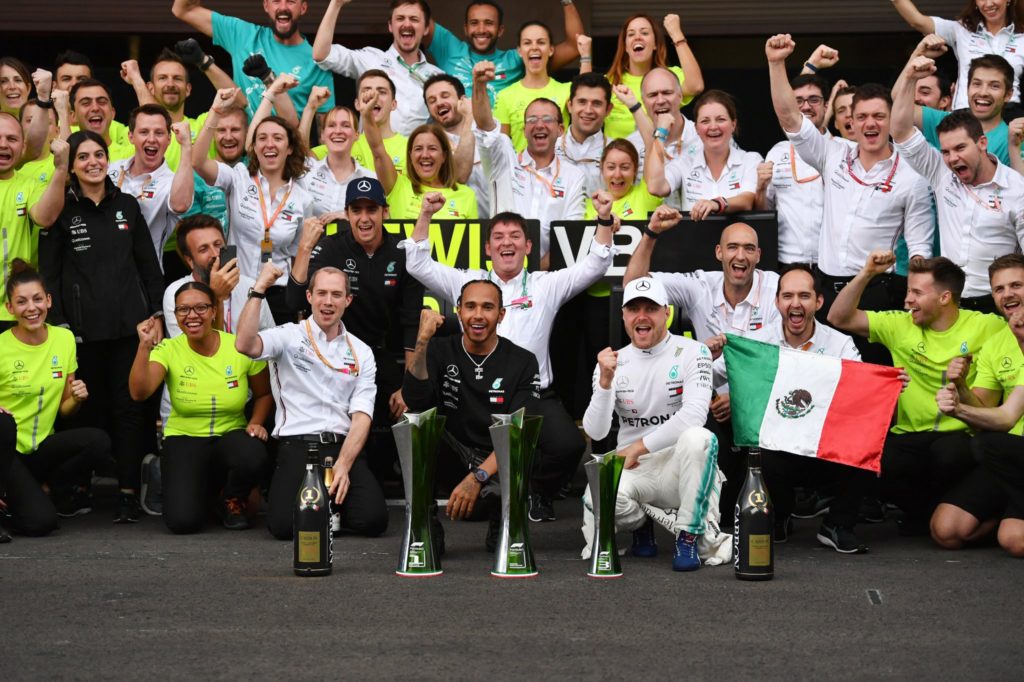 Valtteri Bottas – 3rd (Mercedes):
"Today was a very good day, especially considering the circumstances – the shape of my car after the crash yesterday and the fact that I started P6. I had a difficult start, but after that I had a very strong race. I looked after the tyres and managed to extend the first stint quite a bit, which opened up a few opportunities. I was trying to put some pressure on Sebastian, but ultimately, I don't think the margin between him and me was enough to overtake. We maximised our result and the entire team delivered today – from the mechanics fixing my car to the strategists coming up with a great plan for the race –everyone did a really good job. Yesterday, both Red Bull and Ferrari had the upper hand, but we've really been strong on Sundays this year and ultimately that's the day that matters. We secured the Constructors' Championship in the last race, but today's result shows that this team is still hungry and I'm really happy that all the hard work from everyone in Brackley and Brixworth paid off today."
3rd place in Mexico 🏆🍾🇲🇽#VB77 #F1 #MexicanGP @MercedesAMGF1
📸 @JanErikOlin pic.twitter.com/cjfMyDUOlv

— Valtteri Bottas (@ValtteriBottas) October 28, 2019
Charles Leclerc – 4th (Ferrari):
"Starting a race from pole and not finishing first is always disappointing. The beginning of the race went well, and I managed to stay in the lead for the first stint. Wanting to cover off Alex (Albon), we pitted early and committed to a two-stop strategy. After my first stop the race was very tricky: my second stint was difficult and any time I approached a car ahead I struggled with overheating and couldn't overtake. All in all, it's a shame but if there is something I can learn from today it is to try to help the team more with my feedback from inside the car so that we can make the best call together."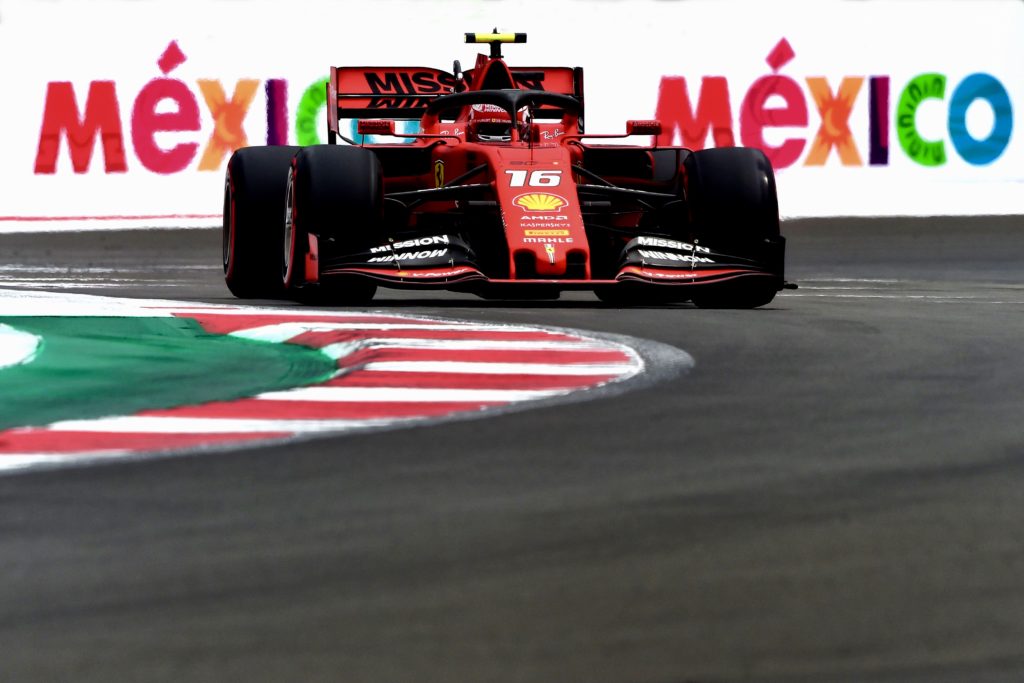 Mattia Binotto – Team Principal (Ferrari):
"No doubt we cannot say we are happy today, as starting first and second you expect a different outcome. It was a long afternoon and we knew it would be a tough race, managing the tyres. In terms of strategy, who was behind took a gamble and decided to go for a very early one-stop, which is what you do when you are not in front. Well done to them. Two-stop strategy was still a good strategy but Charles' second stint on Medium was not great and we need to understand why, he also lost some time at the pitstop and all of that gave him some disadvantage at the end of the race. This unexpected behaviour of the tyres is probably the main surprise today. But in the end I think we had a good pace today and a good qualy yesterday and this is what is reassuring and encouraging us, so we are looking forward to the next races."
Alexander Albon – 5th (Red Bull):
"Today was ok and I had good fun. I think it was one of my best races in terms of pace and the guys in front weren't too far ahead! At the start we were running third and I was getting quite excited. It was great to be fighting at the front but unfortunately their one stop strategy worked out better. We stuck to a two stop strategy but I'm not sure if we had the pace or tyre life to make a one stop work. I lost quite a lot of time getting through traffic, especially after my first pit stop when I came out behind Sainz but there's quite a high chance of getting traffic at this circuit. The boys also got the fastest pit stop of the race, so I obviously hit my marks! They have had a busy weekend so that was a great job and I'll have to repay them. Overall, I'm happy with my performance and I'm improving my consistency which is important. The lap times are coming and now I've got three more races to improve even further!"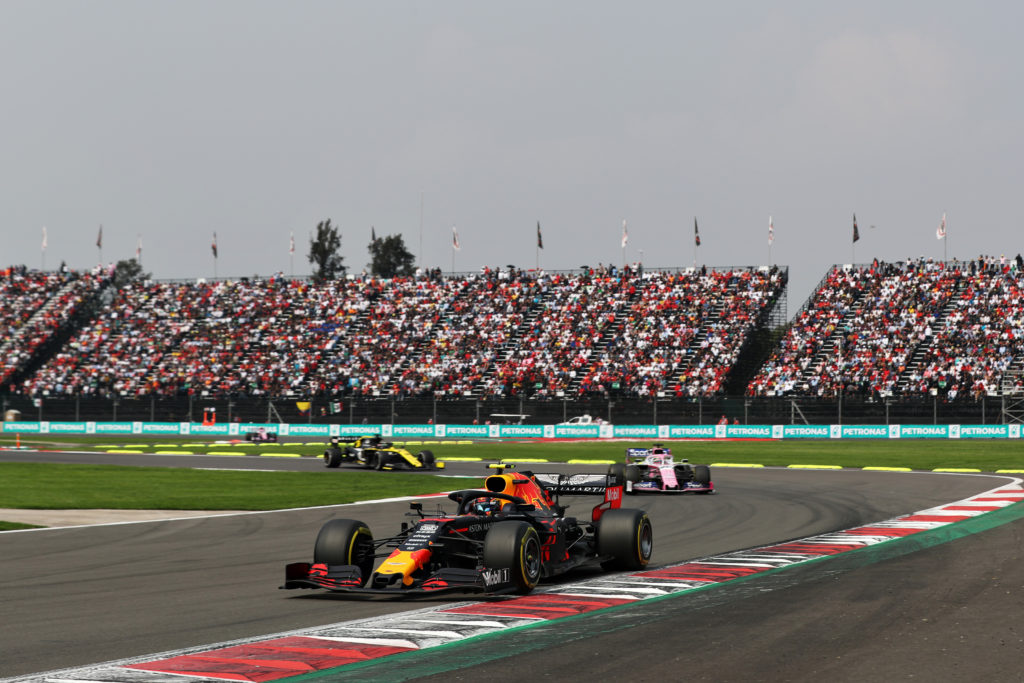 Max Verstappen – 6th (Red Bull):
"Sixth obviously isn't where I wanted to finish today with the car we had but when you look at the circumstances I think it was still a very good race. I had a good start and I think Lewis got pushed onto the grass by a Ferrari so he lost some momentum. He came back around the outside at Turn 1 and then into Turn 2 he went very deep to defend and I had to go onto the grass to avoid him. The race was still on until I overtook Valtteri and he clipped my rear tyre which gave me a puncture and I had to do a whole lap to get back to the pits. After that I was forced to do a one stop which was very slow as I did 66 laps on the hard tyre. The result is a shame as the pace was good and the car was good but to come back to sixth was actually not a bad result if you look at everything that went on."
Made the most of my race after an initial setback. Considering the circumstances it was still a good race. This just wasn't our weekend, but we will bounce back in USA #KeepPushing #MexicoGP 🇲🇽 pic.twitter.com/UR6mFtpYy7

— Max Verstappen (@Max33Verstappen) October 27, 2019
Christian Horner – Team Principal (Red Bull):
"After a decent start Max got into some hard wheel-to-wheel racing with Lewis through the first few turns and ended up losing positions when he was forced to take a detour onto the grass. As he was coming back through the field Valtteri clipped Max's rear tyre with his front wing endplate which gave Max a puncture. He had to do a full lap with that puncture and pit for the hard tyre which meant his race was effectively over as he completed 66 laps on one set of tyres. Alex was running in third place after avoiding the early race madness and pitted early as we chose to go onto a two-stop strategy with him. He lost a bit of time on his out lap behind Sainz but thereafter it transpired that the one-stop was the faster race and while Alex had good pace it was impossible to close the gap. He's showing good progress each weekend and signs of getting closer and closer to the pace. We had a very quick race car this weekend and P5 and P6 ultimately isn't the result we'd hoped for but there are definitely some positives to take."
Sergio Perez – 7th (Racing Point):
"This is a great day for me and my team. I think the race was just about perfect and I want to congratulate the entire team for all their hard work delivering this result. It's extra special to score good points in my home race – in front of the fans who have given me so much support this week. There were some cars that were a bit quicker than us today, but we beat them with a fantastic strategy. This feels like a victory for us. The race was so intense, especially the battle against Daniel [Ricciardo] at the end – when he was on fresher tyres and putting big pressure on me. I had to concentrate so hard and push right until the end. I'm very satisfied with our performance and the points we scored today are important for the fight in the teams' championship."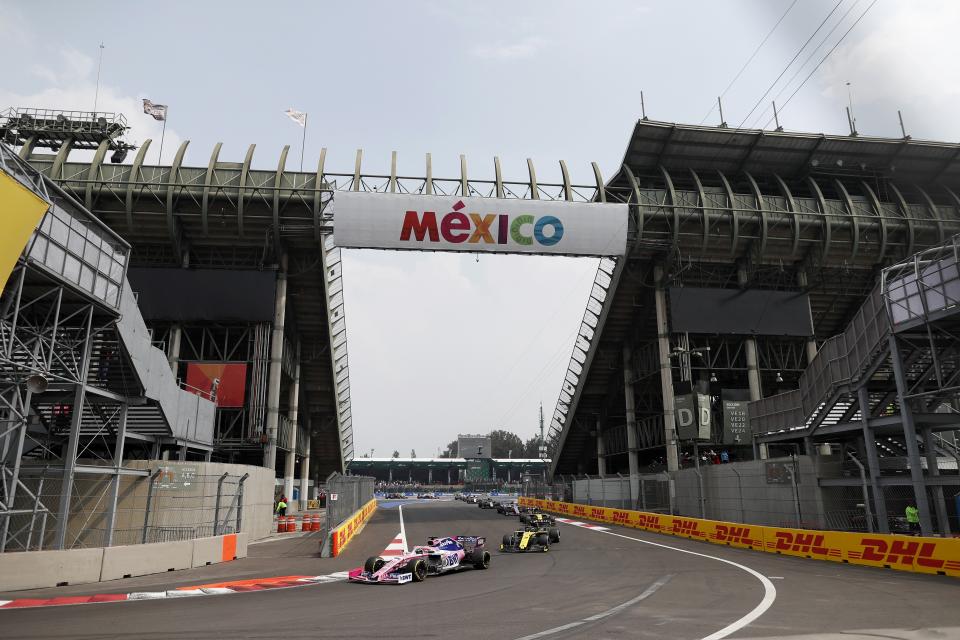 Daniel Ricciardo – 8th (Renault):
"It's good to be in the points. I could have got more if I had passed Perez but I just couldn't make it stick. I sent it into turn one, maybe a little late and the postman wasn't there! We made a really strong start on the Hard tyre and that set us up for the rest of the race. It's a solid day with both cars back in the points. It's been a tough week for the team, so I'm proud of them and how they've kept their spirits high. We regrouped quickly and we can be pleased with that, but now we have to move on and keep it up."
Pierre Gasly – 9th (Toro Rosso):
"It wasn't easy at all inside of the cockpit, but today I gave everything and I'm happy with scoring two points. Overall the car has been competitive all weekend, which was positive. Starting the race on the Option tyre clearly wasn't ideal, but we tried to make the best out of it. In the end we managed to make it work which was important for our battle in the Championship."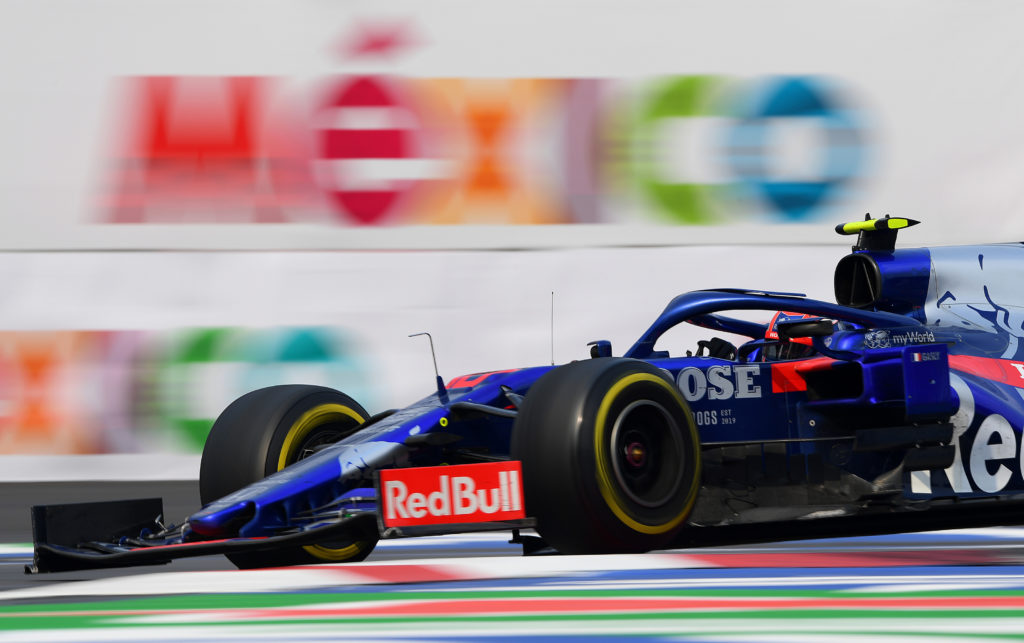 Cyril Abiteboul – Team Principal (Renault):
"Every weekend, it feels like the circumstances vary but the script remains the same: poor qualifying that we turn around during the race thanks to aggressive strategic choices and solid execution. Today was another example, with also the benefit of the free tyre choice at the start. It could have been a bit better with Daniel racing cleanly against Perez on one side, and Kvyat much dirtier against Nico and helping Gasly on the other side. That's racing, but I prefer that we focus on ourselves. The drivers did a remarkable job to get the best from the circumstances in qualifying and then make the tyres last in the race. The garage crew also did a phenomenal job to deal with the problems on Saturday morning. We must get rid of everything that undermines our potential or offers easy opportunities on-track or off-track to our fierce competitors."
Nico Hulkenberg – 10th (Renault):
"We definitely wanted more today, so it's frustrating to only pick up one point. We perhaps were a little bit too keen to pit early. In the latter stages of the race I was struggling with the car a bit, trying to get in a rhythm. There's not much to say about the final corner incident. We were running in ninth, but I had no grip, I was pushed by Daniil [Kvyat] and it doesn't take much to spin. It was a shame as it cost us an extra point."
Kvyat loses ninth place after last-lap collision with Hulkenberg 💥#MexicoGP 🇲🇽 #F1

— Formula 1 (@F1) October 27, 2019
Daniil Kvyat – 11th (Toro Rosso):*
"We knew it was going to be difficult today with our starting compound, but we still had high hopes to get some points. I think the race was very strong given the circumstances. In a way we kind of compromised our race with our good Qualifying. I'm quite upset with the penalty I received because as a racing driver, I disagree with it because we are told we are allowed to race. Nico was defending and I was attacking and these things happen, especially on the last corner of the last lap. Despite this, I feel very strong after this weekend; Friday, Qualifying, and the race were all strong for me, so I'm looking forward to getting back on track next week in Austin."
* Kvyat crossed the line 9th but was given a 10-second time penalty for causing a collision with Hulkenberg
Lance Stroll – 12th (Racing Point):
"We had a great opening lap and a strong first stint – managing the gaps to build a tyre advantage over our main competitors and we were solidly inside the points. The second stint wasn't so straightforward: we struggled with front graining so we need to understand why it impacted us so much. It's a shame we couldn't capitalise on the track position we had to score some points today because the pace was good and the car was strong. We need to review the data, see what we could have done differently and come back fighting in Austin."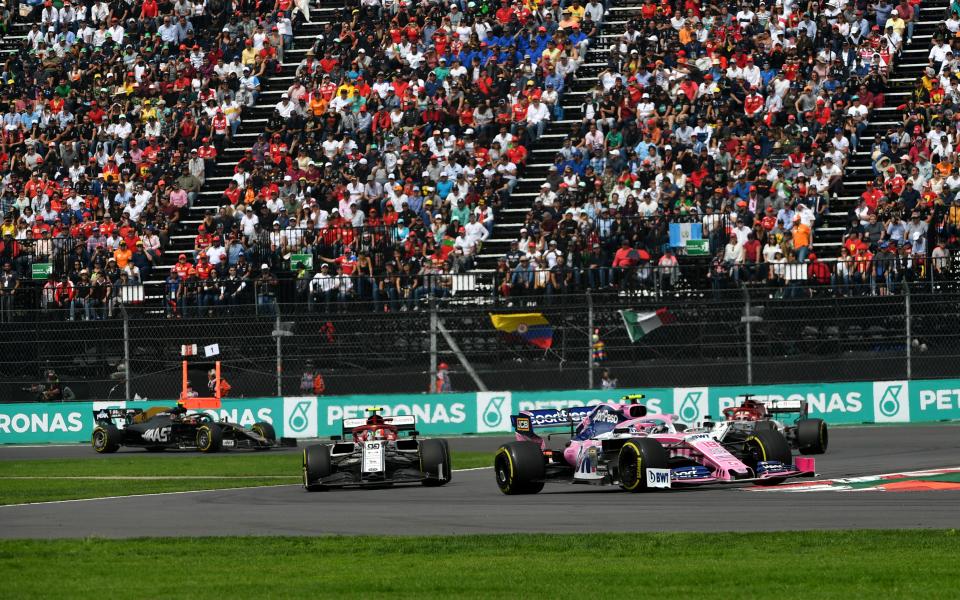 Carlos Sainz – 13th (McLaren):
"It's been a bad and frustrating afternoon for the whole team. After such a strong qualifying yesterday and a great start today, managing to slip into P4, it was very disappointing to go backwards after the first pit-stop. The Hard tyre simply ruined our race. We need to analyse in detail what happened and why we had such a poor stint on that compound. Austin is right around the corner so there is no time to lose. We'll keep our heads down and work hard to come back stronger next weekend."
Antonio Giovinazzi – 14th (Alfa Romeo):
"My start wasn't too bad and in the opening phases I was racing with the Renaults and Racing Points, but the pit-stop issue cost us a lot of time. After that, with no Safety Car or VSC, our race was effectively compromised. I was pretty much on my own for the rest of the afternoon, so it's hard to tell where we stood in terms of pace. We will need to work hard to get back ahead of next week, in Austin."
In F1 ogni dettaglio conta, non lo dimentico mai, specialmente dopo una giornata così. Oggi per darci una possibilità avremmo dovuti essere perfetti. Il risultato invece mostra che non lo siamo stati.
Pensiamo alla prossima gara, forza!🙏💙#F1 #Formula1 #MexicoGP🇲🇽 #AG99🐝 pic.twitter.com/b81eulVSpk

— Antonio Giovinazzi (@Anto_Giovinazzi) October 27, 2019
Andreas Seidl – Team Principal (McLaren):
"After several good Sundays in a row, unfortunately today didn't go to plan at all. We couldn't continue the good race pace we'd shown over the previous two days, which is something we need to analyse and understand. Therefore, after a strong start, we weren't able to stay in the positions from which we'd started the race and fell out of the points with Carlos, whose pace dropped a lot when fitting the Hard tyre – something we need to investigate. On Lando's side, after having a great start as well, we unfortunately had an issue with the wheel nut on one corner at his pit-stop. Our policy is to be completely safe and we stopped the car immediately to check it and fix it, even if this meant his race was over very early. Later, some of the parameters of his car were over the limit, so we decided to retire him to save further damage. Thanks to the entire team, Carlos and Lando, for the hard work this weekend. Let's reset, learn from the issues we were facing today and come back stronger."
Kevin Magnussen – 15th (Haas):
"I think we did a good job considering we made a one-stop strategy work. We had damage on the car, I was hit by Kimi (Raikkonen) at the start, we were all squeezed up and he damaged my floor. Taking those things into consideration, and knowing that we just didn't have the pace today, I think we did the best that we could."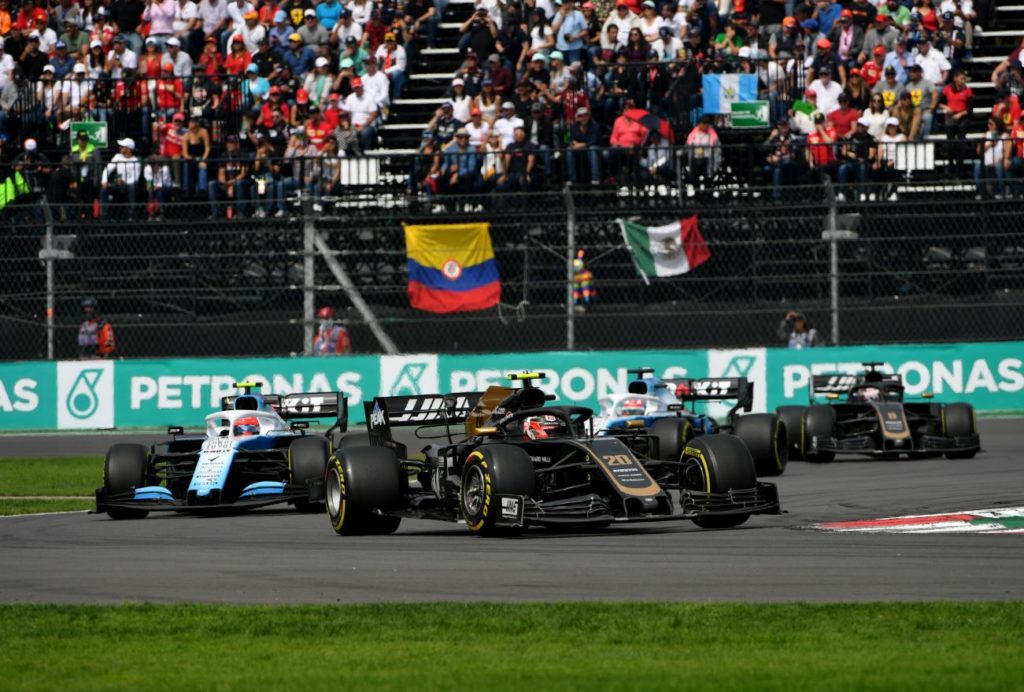 George Russell – 16th (Williams):
"I made a great start and through turns one, two, and three I was in the right place at the right time and gained a load of positions. For turns four, five, and six though I was in the wrong place at the wrong time and lost them all. I spent most of the race right behind Robert, but I think he had a problem near the end and had to do an additional pitstop. In the final 10 laps I was in clear air and the pace was extremely strong, so if I'd managed to hold onto those positions after the first few corners then I could have maintained them. A bit of a missed opportunity and we should have finished higher."
Lando Norris – DNF (McLaren):
"I had another really good start, a good first few corners and managed to get ahead of one of the Red Bulls and one of the Mercedes. My first stint was good and we had better pace than the Toro Rossos. I think we had a wheel nut cross-threaded at my stop, I'm not too sure, but the team decided to play safe by immediately stopping the car and bring it back to check it. I was running pretty much a lap down and had several blue flags which made the race even more difficult. Some parameters of the car were beyond the limit and we retired to avoid further damage."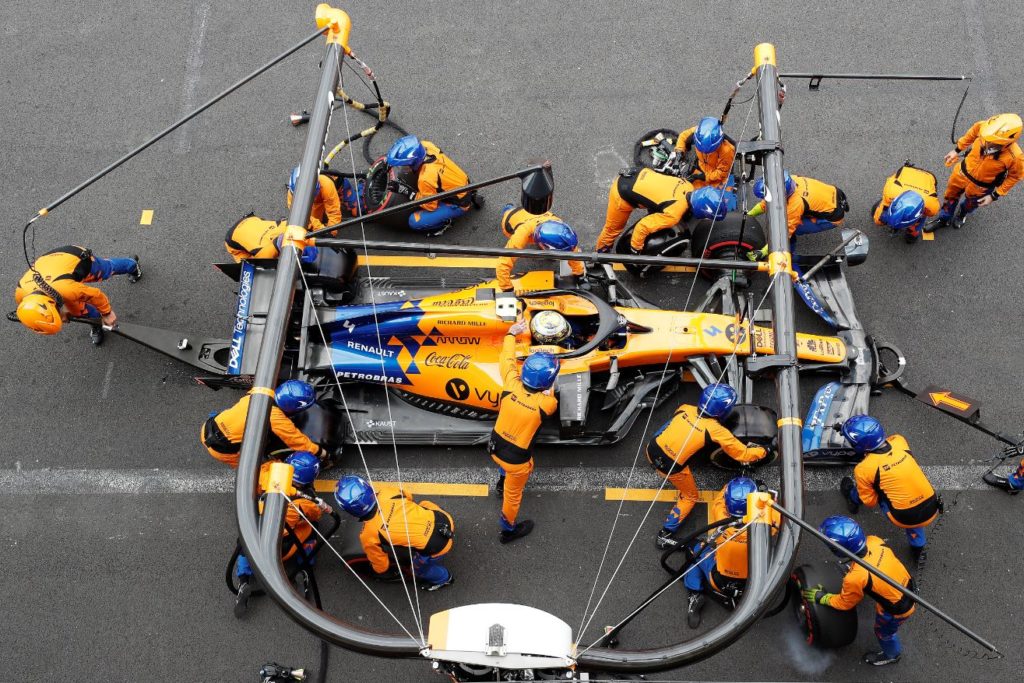 Guenther Steiner – Team Principal (Haas):
"Obviously it was a disappointing race for us. We got the best out that we could in terms of our performance this weekend. We didn't make any mistakes or anything, there just wasn't more performance in the car. Going into this weekend we knew this would likely happen. We go away knowing that coming in here we were weak, and we go away weak. That doesn't mean that we give up. We'll try again in Austin where it's a little bit of a more normal race track, and we'll see if we can get a little bit more out than we did today."
Kimi Raikkonen – DNF (Alfa Romeo):
"It's a shame to have to retire from the race because generally we had been a bit happier with things this weekend. Unfortunately, much of our day was decided at the start. I got squeezed between two cars and a big chunk of my floor was destroyed. The cooling was damaged too and later in the race the temperatures went very high and we had to stop the car. It's unfortunate but that's how racing goes sometimes. At some point our pace wasn't too bad, so let's hope we can keep improving next week."
Romain Grosjean – 17th (Haas):
"It was a tough afternoon. Nothing was working very well, we just have to hope that the next race is better. We need to keep looking to find out what's going on with the car. Here, it hasn't felt right since FP3, and the race confirmed that."
#TeamR8G #MexicoGP Lap 25 – P16 pic.twitter.com/294G4fkzvD

— Romain Grosjean (@RGrosjean) October 27, 2019
Robert Kubica – 18th (Williams):
"The feeling in the car was much better than yesterday. I managed to make good decisions in the battles, there was a lot going on and I gained a couple of positions at the start. George managed to get in front of me as I had a long pitstop, but then I managed to overtake him. It was unfortunate that I had to stop for the second time because of a slow puncture. Thanks for the support from the Mexican fans, it was an amazing atmosphere today."