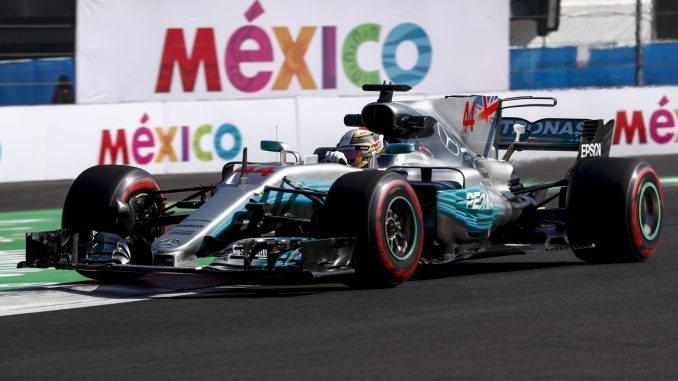 Pirelli has published the selected sets of tyres ahead of next weekend's Mexican Grand Prix.
Ferrari and Mercedes have both opted to give their drivers eight sets of the hypersoft tyre. Most other drivers will have more sets of the softest compound for the weekend, except McLaren's Fernando Alonso.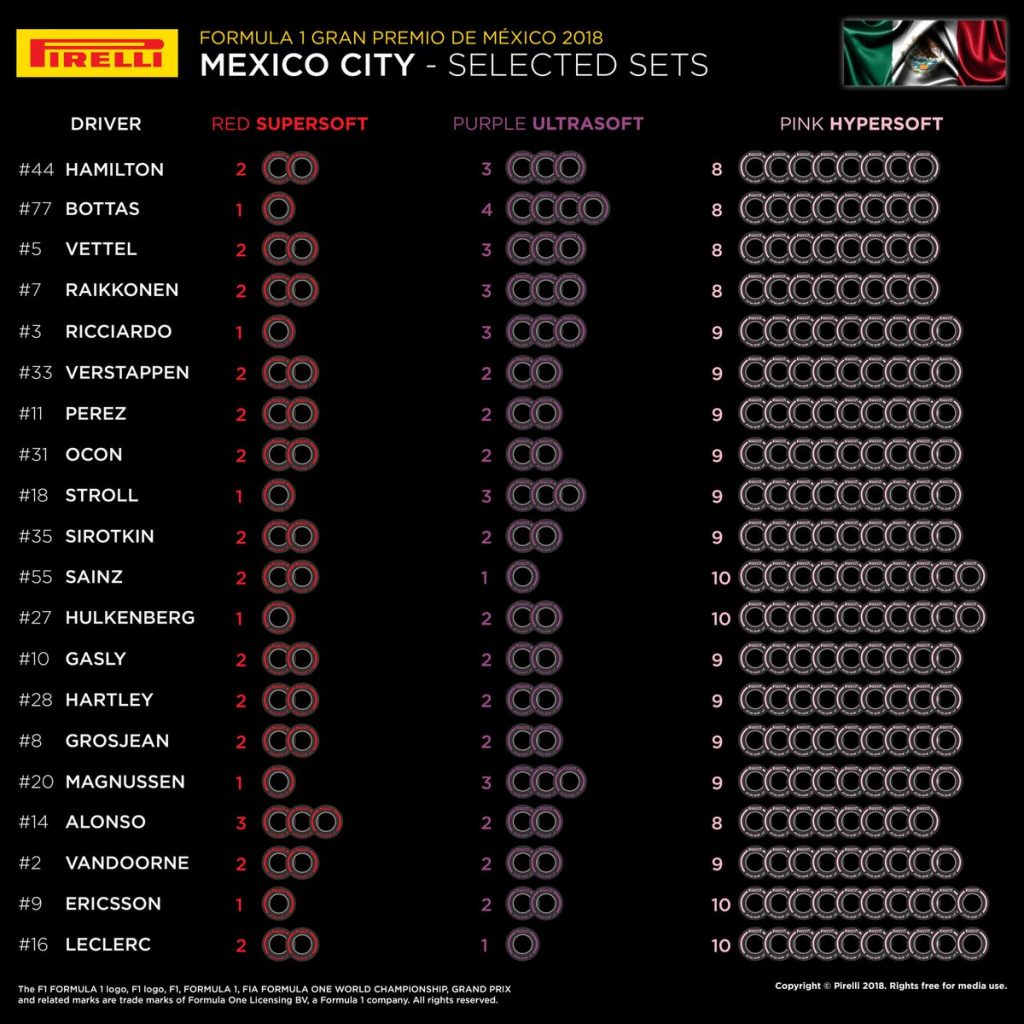 Lewis Hamilton, Sebastian Vettel and Kimi Raikkonen will all have the exact same number of each set available, while Valtteri Bottas takes an additional set of ultrasofts and one fewer set of supersofts compared to his teammate.
Most drivers will be using just one or two set of the supersofts, which is the hardest compound available for this race. Alonso is the only driver to have more, with McLaren picking three sets of supers for the two-time champion.
Renault and Sauber are both banking on the hypersofts working well around Autodromo Hermanos Rodriguez, as they've given their drivers 10 sets of the pink tyre – the only two teams to do so.
Only three teams have given both of their drivers the same sets of tyres as each other – Ferrari, Force India and Toro Rosso. Every other team has varied the amount of supers and ultras their drivers will have available, potentially giving them the opportunity to vary their strategies during the race.
Last year, the soft tyre was available at Mexico along with the supers and ultras, and was used during the race by the majority of the drivers that finished in the points in 2017. The number of hypersofts being brought to this race could mean drivers are forced to consider two-stopping at this race, or will have to carefully manage their tyres. However, last year's race winner, Max Verstappen, and Bottas, who finished second, were both able to manage the full race distance on the ultrasofts and supersofts with just one stop.