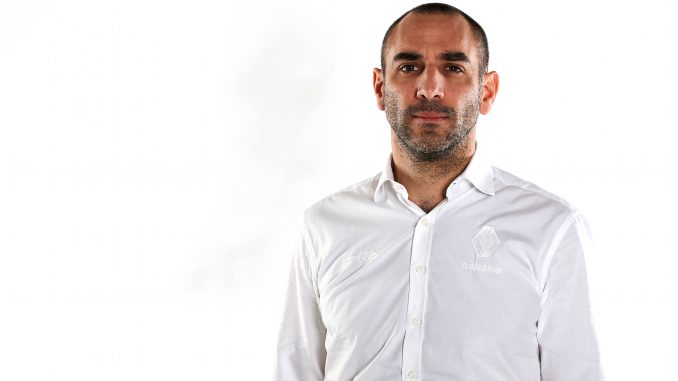 Renault boss Cyril Abiteboul has called for Formula 1 to consider reducing the number of races on the calendar to around 15.
The 2018 season equals the record for the most races in a single campaign, with 21 races making up this year's championship, including the recent triple header.
The current Concorde Agreement means F1 and the FIA can't include more than 25 races in a single year, but the current number could be set to rise with Miami due to make its debut next year, while Copenhagen and Zandvoort are among a number of hosts to have expressed an interest in joining F1.
Despite this, Abiteboul believes enthusiasm for races isn't as great now that there are more races each season, and he'd like to see the number cut back to 15. In an interview with Autosport, he urged F1 to find the balance between engaging with fans and ensuring F1 remains something special.
He warns teams don't have the same enthusiasm and energy now that there's more travelling, with the increased workload making a race weekend more like a day-to-day job. Abiteboul has called for an aggressive approach, urging the races currently on the calendar to compete to keep their places or face being dropped.
Although Miami is expected to be added to next year's calendar, it isn't likely to mean extra races for 2019. In fact, there could be fewer races next year as the Nurburgring is unlikely to return as the host of the German Grand Prix, while the Japanese Grand Prix is also at the end of its current contract with Formula 1 after 2018. However, as Suzuka is owned by Honda and the Japanese manufacturer will be expanding its interests in F1 next year as the engine supplier to Red Bull, it seems likely they'll be pushing for a new deal. Silverstone has only one year on its contract as the host circuit for the British Grand Prix, which could see the race left off the calendar or moved to another location for 2020 if a new agreement can't be made.
Next year's provisional calendar hasn't been published yet, but we already know the season will start earlier after the Australian Grand Prix organisers confirmed an earlier date for the opening race of the season. That move, as well as the absence of the added complications caused by the FIFA World Cup Final schedule, should mean the triple header is avoided next year.