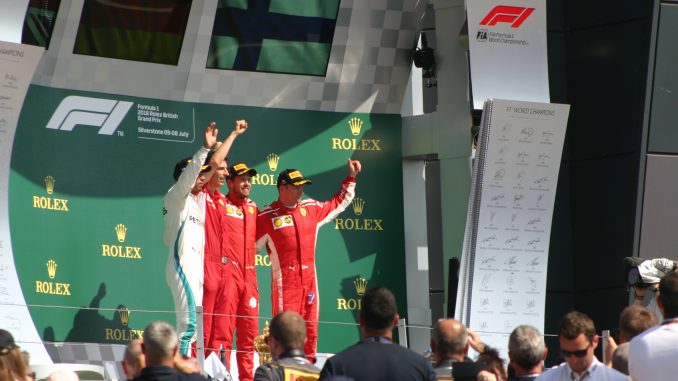 An action-packed British Grand Prix saw Sebastian Vettel secure his fourth win of the 2018 Formula 1 season this weekend.
The Ferrari driver capitalised on Lewis Hamilton's early spin and Valtteri Bottas's worn tyres to clinch his first victory at Silverstone since 2009.
Hamilton recovered to finish second, while Vettel's teammate Kimi Raikkonen completed the podium.
Here's what the drivers and teams thought after the race:
Sebastian Vettel (Ferrari – 1st):
"Every race is a team race, but today it was even more important for us to win here, because the last few years had been very difficult to us. This year we have proved to be strong every time on every track so far. The most important thing is that the car is strong and fast. The new updates that we brought here have worked very well through the whole weekend. In qualifying we were just a little bit slower, but during the race it was just great. Today during the first stint I probably pushed too much on the Soft tires, but during the second one I had everything under control. The Safety Car made everything more exciting, but even more tricky. However, the strategy with the tires was great and at the end we got a fantastic win as a team. I really enjoyed this race and I am happy for me and for the team. Also, the start was very important for us and it was great. Now it's important to keep working. I say thanks to the whole team for this win!"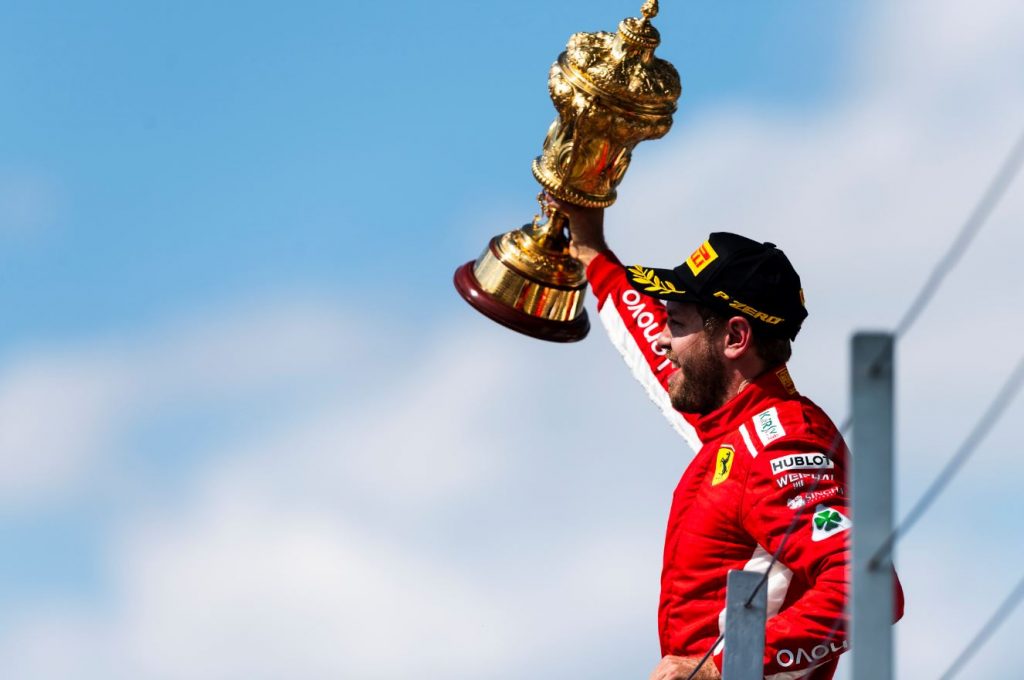 Lewis Hamilton (Mercedes – 2nd):
"It was a difficult race, but I gave it everything and I'm grateful to make it back up to second. It was eventful from the start, but in the final laps we just didn't have the pace of the Ferraris on the fresher tyres. I'm very grateful that the car was in one piece after the incident in Turn 3 and that I could continue the race. I was last at that point, but I still believed that I could win – and I needed that mentality to make it back to where I finished. When the guys in front of me pitted under the Safety Car, it was an opportunity for me to get up into third. It was absolutely the right decision – if I had followed them into the pits I would have come out behind them on equal tyres and I would have struggled to get by them and most certainly would not have been second. The fans have been incredible this weekend and I'm so grateful for all their support."
Kimi Raikkonen (Ferrari – 3rd):
"My start was not perfect; in turn 3 I locked the inside wheel, lost a bit of grip and couldn't slow down as much as I wanted. So I ended up touching Lewis's rear wheel and unfortunately he span. I had to serve a ten seconds penalty and after that my race was a bit messy. Overtaking was difficult, and I fought against the Red Bulls for many laps. When I was on my own the speed was ok, but once I was behind them, their wake seemed to affect my car a lot more than the Mercedes did; I was losing a lot of downforce and that upset the balance of the car. We were quite a bit faster, but it was really tricky for us to follow them. It was a close fight for quite a lot of times, at the beginning and at the end of the race. Finally we managed to pass them and then I overtook one of the Mercedes. It was not an easy day, but I gave my best and made a decent comeback."
Maurizio Arrivabene (Ferrari – Team Principal):
"This was a well deserved win, mainly down to a great job from the team at the track and back in Maranello and I congratulate them. Winning here is not easy as England is home to the Mercedes, Red Bull, McLaren, Force India and Williams and others. That makes winning here all the more special. Sebastian drove a great race, fighting like a lion despite the pain in the neck he has suffered with since Saturday. Kimi also had a strong race proving once again what a fighter he is. The SF71H confirmed its strengths as it has done on other tracks already and the Pirelli tyres were a perfect match for our strategy. Tomorrow we will have our debrief and right from the afternoon we will start preparing for Sebastian's home race, the German GP."
Siiiiiiii!!!! #Seb5 #BritishGP pic.twitter.com/1vihiDHbuS

— Scuderia Ferrari (@ScuderiaFerrari) July 8, 2018
Valtteri Bottas (Mercedes – 4th):
"I'm very disappointed, leading the race and then dropping to fourth in the last few laps feels pretty
bad. The others pitted under the Safety Car, but we took the risk and stayed out to get ahead of
Sebastian. It worked out initially, everything felt fine in the beginning. I was giving it everything I could in the re-starts, I had to push like in qualifying, but with about five laps to go, the tyres just could not take it any more. I tried everything to not give up the lead, but there was nothing I could do at that point to defend against the others on the fresher tyres. We knew a one-stop was not going to be easy, but we decided to take the risk. Unfortunately, that stint on the Medium tyres was just a bit too long today. It's always easy to judge these things in hindsight, but at the point we made the call to stay out I was on the same page. I could have easily taken second place today, but we decided to go for it. I will continue to give it everything and I'm sure that one day it will work out."
Toto Wolff (Mercedes – Team Principal):
"That was an incredible race – thrilling right to the finish and full of drama. For Lewis, it was an awesome fightback to second after running dead last on lap one; and for Valtteri, we gave it everything to try and claim the win – and he arguably would have done so without the first Safety Car period, as he was closing fast on Sebastian at that point. First of all, we need to look at our own performance and what we can improve from today. We clearly have work to do on our starts, as we lost ground once again to Ferrari. But after yesterday's very close qualifying session, it was encouraging to see the underlying pace of the car – and that we had better tyre usage than our competitors. We made the right call to leave both cars out under the Safety Car: we had planned to do the opposite to Ferrari, as it was our best chance to win, so when they pitted we stayed out on track with both cars. We took the improved track position and knew it would be tough to hold on. Valtteri defended like a lion but just couldn't hold off Sebastian as the tyres were dropping away – and still did a great job to take P4. For Lewis, on fresher tyres, it got him back to P2 and maximum damage limitation. Overall, though, we are left with the feeling of "what might have been" after one of our cars was taken out for the second time in three races on lap one. In the past three weekends, we have lost points through our own mistakes and those of others – now we need to get our heads down, keep developing and put the performance to good use in the next 11 races. It's all to play for."
Signing off from @SilverstoneUK!

🇬🇧 #BritishGP = ✅✅✅

Thanks again for all of the support this weekend, the energy and the buzz has been incredible!

We'll be back next year to try and win that awesome trophy back! ✊🏆 pic.twitter.com/i11MMPCMty

— Mercedes-AMG F1 (@MercedesAMGF1) July 8, 2018
Daniel Ricciardo (Red Bull – 5th):
"We just didn't have the legs today. The first lap was fun and a bit crazy for sure, I don't know what happened to Lewis but I saw he was turned around. Then with Max and Kimi we had some good battles. The re-starts were intense but we just didn't have the speed on the straights to do much and behind Ferrari and Mercedes we were just too slow. I think the car in clear air was pretty good, particularly in the second stint on the medium tyre when we were able to pull away from Kimi a bit and then start catching Max. The team then pulled the trigger on a two stop strategy for me and then the safety car came out. We just got unlucky and lost track position. We tried at the end to pass Bottas as he was struggling more with the tyres but as soon as I got really close to him I felt like my tyres were the same age as his, you just lose the downforce and really struggle. It was a bit like last week following Kimi and I really needed him to make a mistake, otherwise on the straights, even with DRS they have a lot more power. I guess since Monaco we haven't really had things going our way. I'll still take the Monaco win but I don't want that to be the last hurrah. I'm very excited to have a week off now, I like racing but I'm just going to put the car away for a week, let it think about itself and then come back in Germany (laughs). I might feed it some Schnitzel in Germany, maybe I said something wrong to the car. But for now, vamos a la playa."
Fernando Alonso (McLaren – 8th):
"It was a great race today, and a great show for the fans with a couple of Safety Cars that always mix things up. In a normal race, eighth would be great, but with the Safety Car and the yellow [Soft] tyres we decided to put on – and the others who didn't pit – we had a clear tyre advantage at the end of the race, but couldn't capitalise on that because we were stuck behind traffic. Kevin [Magnussen] pushed us off the track at Turn Seven, and without that I think we could have probably been fighting with Esteban [Ocon] and Nico [Hulkenberg] for P6. However, no penalty was given so we had to fight back, and overtook Kevin on the last lap. We have more points for the team, which is great, but hopefully we can reach that position in the future thanks only to our own performance. Saturday seems to be the lowest point of our weekend in terms of performance, but then on Sundays we are in the same group as Renault, Force India and Haas, so we definitely need to find more performance in qualifying."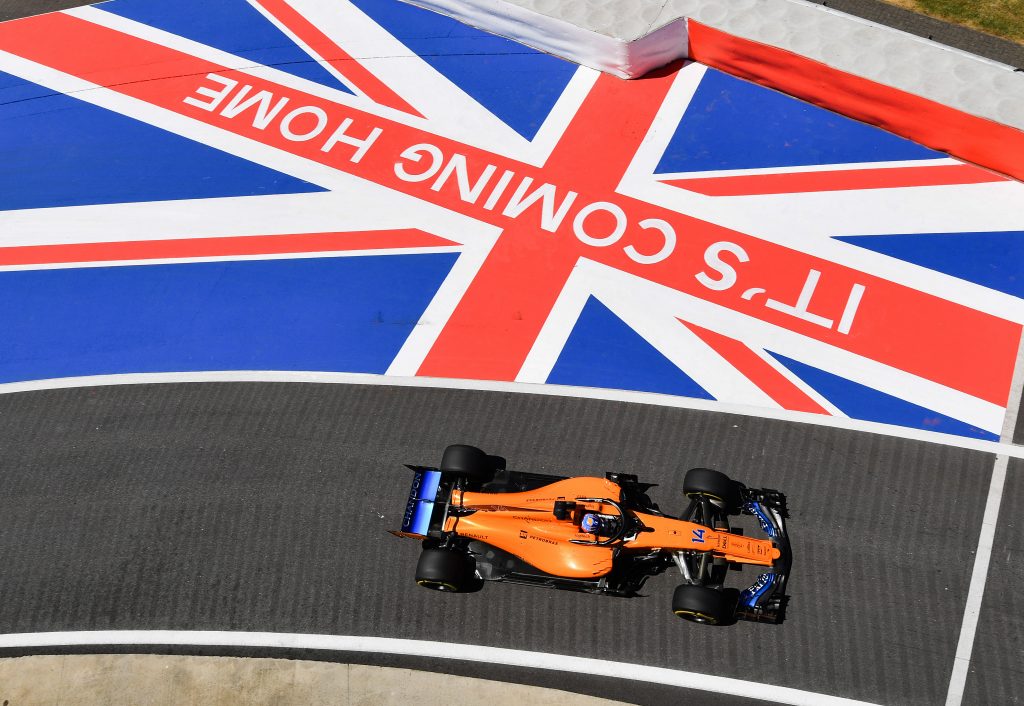 Nico Hulkenberg (Renault – 6th):
"I'm very happy, that was a positive day. I think it was the maximum result we could ask for here. We had a good start, then a solid first lap straight up to P6. There was obviously some chaos going on in turns two and three where I managed to sneak through and pick up some places. After that it was a case of managing the tyres and the race. We'd elected to go on the Hard tyre, which was maybe a bit slower on pace, but we wanted to go for the one stop. A strong race all in all, especially with picking up another position at the end when the Red Bull spun. I'm happy. Eight points for the team is a good day."
Max Verstappen (Red Bull – DNF):
"It's not a nice way to finish the triple header but luckily last week was good and the two weeks before were also positive. That's racing sometimes. I've had it many times before and for sure it will happen also in the future, but of course I wish I would have finished fifth or at least collected some points. Because now we have nothing. It was quite weird, because on lap one I had a brake-by-wire issue, the pedal fell to the floor in Turn 3 but then it recovered and everything was going fine after that. Then after the second safety car I braked for Turn 16 and the pedal literally went to the floor, the rear brakes locked up and I spun off the track. We will now start to investigate what actually happened. Even without the brake issue we were just too slow on the straights to do anything today, you could see it even with Daniel when he was attacking Bottas; when we open the DRS we are the same speed as them without DRS, so you just cannot do anything. I think so far this season I have actually been okay with the reliability of our car, so it's just a shame that it happened here. When you know you have a difficult weekend, you of course want to take some points back home. But one positive aspect of the weekend is that I think we actually have a good car."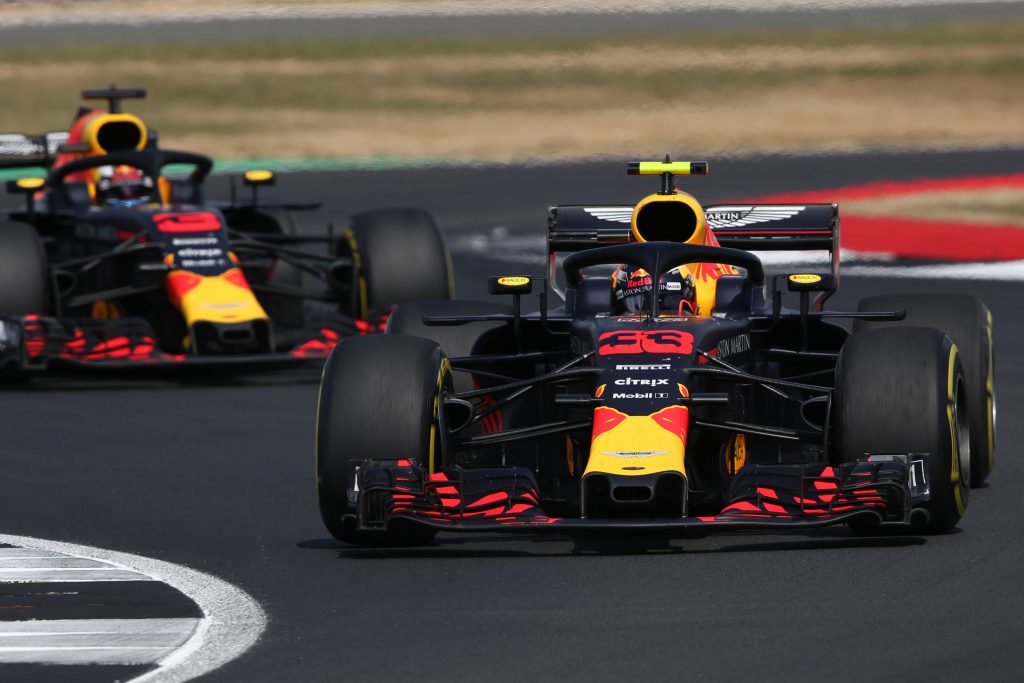 Guenther Steiner (Haas – Team Principal):
"We should go away from here happier and with more points. I think we lost quite a few points. We need to go away and evaluate what actually happened at turn one and avoid this for the future. This is obviously not acceptable because we keep on losing points while having a good car. I think we just need to go sit down and see what we can do to come away better, or at least where we should be. In the end, we're not going home empty handed. The guys can be proud of what they achieved. In the end, we have two points. Three points-scoring finishes in a row is pretty good, but I wouldn't say I'm ecstatic about it, as it should be a lot more."
Esteban Ocon (Force India – 7th):
"I'm really happy with the result today. Seventh place feels good after such a difficult race. The safety car didn't make things easy because the tyres were cold at the restarts and it was not easy to keep Fernando [Alonso] and Kevin [Magnussen] behind me in the last few laps. I feel very tired mentally because it was a really big fight until the end. It's important that we scored more points to add to the good points we picked up in Austria last week. The car is getting better and we are racing well so I have to say 'thank you' to the team for all their hard work. We keep pushing and the results are coming."
Carlos Sainz (Renault – DNF):
"I had a great start jumping seven places from sixteenth to ninth. We lost some positions after the first pit-stop but then, after stopping again for the Soft tyre during the Safety Car, we were looking good to get back in the points. It was a shame for it to end like that. Let's look forward to Hockenheim."
A difficult one to swallow after all. Had a great start from 16th to p9, lost a couple of possitions at the pit stop and had to risk it to make it back to the points. Didnt really pay off but a fun race until then. pic.twitter.com/uGmlOJPlXq

— Carlos Sainz (@Carlossainz55) July 9, 2018
Romain Grosjean (Haas – DNF):
"At the beginning of the race with Kevin, I think it was a mistake from both of us. It shouldn't happen, so we need to work on that to ensure it doesn't happy anymore. That obviously cost us a lot of positions on the first corner. After that, with Carlos (Sainz), I haven't studied the footage, to be fair. It felt like he turned in quite hard on the corner and didn't give me much room on the inside. I tried to go on the brake to avoid a contact, but there was not much room for me to go. It's a shame."
Christian Horner (Red Bull – Team Principal):
"A tough race today. Max initially got up to third place from the busy start with Daniel also moving up a place to run in fifth. Then after the safety car we felt that strategically we made the right call putting both drivers on the medium tyre to the end of the race, though as you could see both of our drivers were unfortunately powerless to attack or defend against our opponents today and we were extremely exposed on the straights. Frustratingly Max retired late in the race after a suspected brake-by-wire related issue. In the following laps to the end of the race Daniel was able to put some pressure on Bottas but, as we knew all weekend, our straight line speed was no match for Mercedes or Ferrari."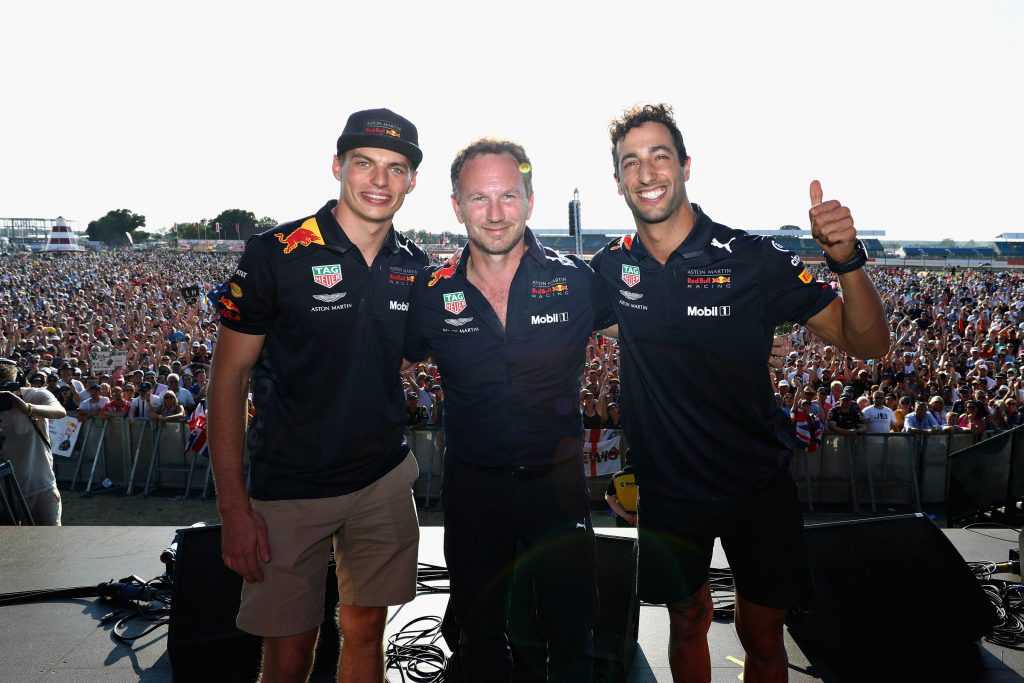 Cyril Abiteboul (Renault – Team Principal):
"On a track we knew would be challenging for us we managed to outscore our direct competitors thanks to an excellent start, good strategy, well executed stops and an outstanding drive from Nico. It's a great reward, almost a relief after we were on the back foot following our difficult qualifying yesterday. It's too bad for Carlos, who probably had the right strategy called during the safety car to have an opportunity to gain a position. It was very clear that he was much more competitive than the car he was overtaking, but ultimately it was a race incident."
Kevin Magnussen (Haas – 9th):
"We scored two points, and that's all that matters. It was the best we could do today. It could have been better, and it should have been, but here we are. We still scored points."
Shame about lap one. That's Formula One sometimes. We still managed to get points again and that is very positive 💪🏼 Now some days off before focusing on Germany and hopefully another great weekend for @HaasF1Team 👊🏼😊 pic.twitter.com/Jskv10S812

— Kevin Magnussen (@KevinMagnussen) July 8, 2018
Sergio Perez (Force India – 10th):
"I cannot be totally happy about today's race. The incident at the start compromised my race: I lost the rear end trying to avoid the incidents ahead, spun and suddenly I was at the back of the field. After that, our race was pretty strong. We had good pace and overtook a lot of cars. We made the most of the various safety cars and made it back into the points. With two laps to go, Gasly pushed me off track. I gave him enough space but that was not enough: we still made contact and I lost the place. I believe it was an unfair move. I'm pleased that the FIA took action after the race to penalise Gasly, which gave me back the final point.  My focus now is to rest after the triple header. We will analyse these races and come back strong for Germany."
Pierre Gasly (Toro Rosso – 13th)*:
"I'm super happy to be back in the points! We didn't expect to finish in the top 10 at this track as we struggled quite a bit with some issues and performance. I had a tough battle with Sergio towards the end of the race, I saw one chance in the last chicane which was really tight and we touched a bit, but in the end I managed to make the move. To leave Silverstone on a positive note is a great reward for the team after a difficult weekend, in which they have been working so hard. The car felt good today so I'm looking forward to getting back behind the wheel in Germany."
5sec penalty, ridiculous…
Every weekends there are contacts with no further action, that's part of racing & what makes it exciting! Was close battle, I enjoyed it. Just let us race and stop all this bullshit with penalties! Will keep fighting. pic.twitter.com/l9RlU6XDyu

— Pierre Gasly 🇫🇷 (@PierreGASLY) July 8, 2018
*Gasly finished 10th but was given a five-second penalty after the race for forcing Sergio Perez off the track.
Stoffel Vandoorne (McLaren – 11th):
"It was a very tough race for us, difficult to close up the gap with some of the competitors in front, and disappointing not to come home with points. From the start, I had the same feeling in the car as yesterday, so the conditions out there were really tricky. On the positive side, the pace was probably a bit better today. We were able to stay with some of the points-scoring cars like the Force India and the Renault, and were more or less matching their pace. The team looked over everything to try to find the cause of the issues we were having, but obviously in parc fermé you can't really change anything unless you want to start from the pit-lane. It's been a tough triple-header, everyone is a bit tired at the end of these three races, so the mechanics deserve a good break. I'm sure they'll check over everything and we'll turn up in better shape in Germany."
Lance Stroll (Williams – 12th):
"At the start it was pretty close, especially for Sergey, who was in front of me starting from the pitlane. It was a different experience! I think I was unlucky and our race could have been a lot better, as I pitted on lap 31, one lap before the safety car. This was after I did a good stint on the prime, so it is a bit of a shame as if I had done another lap I would probably have gained some time by stopping under the safety car and we could maybe have finished in the points. Anyway, that is luck in motorsport and it is a matter of hit or miss. The rest was okay and we were following the train today. At the end I could see some cars ahead of me not too far away, so that was good."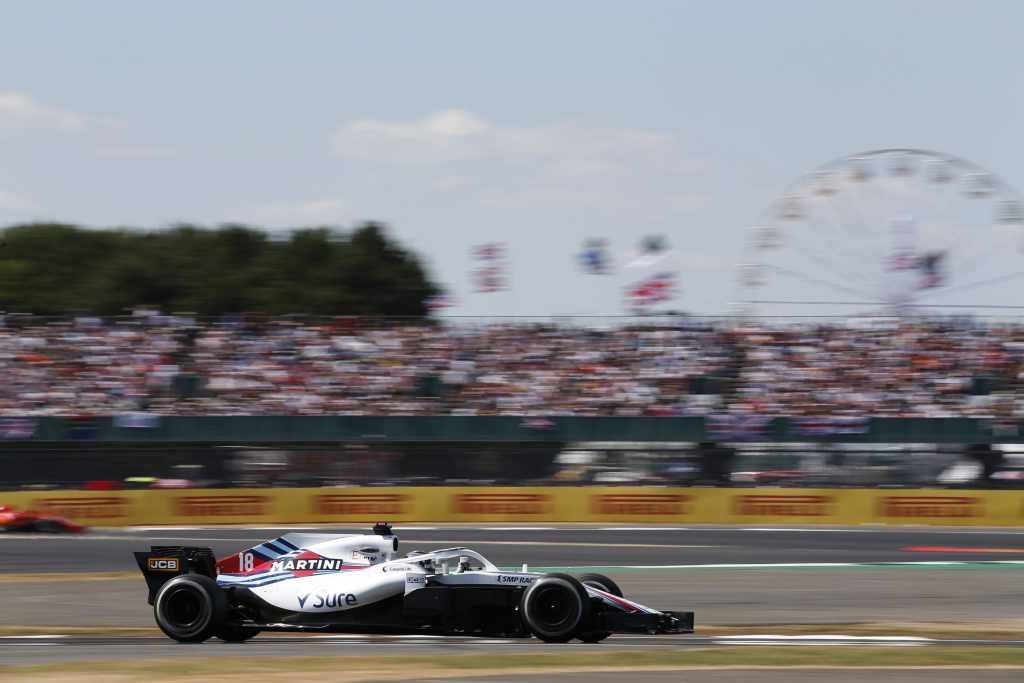 Marcus Ericsson (Sauber – DNF):
"It is disappointing that I did not finish the race today. It was going really well, we were following the strategy plan and had a good first stint. Then, the second stint also started well, and we were waiting to become stronger through the race. Unfortunately, I had to retire following my crash in turn 1. The DRS was open, and I lost the car. The positive is that we made further progress and I look forward to fighting back at the next Grand Prix in two weeks' time."
Charles Leclerc (Sauber – DNF):
"It is a pity that I had to retire from the race today. The start was exciting and I was able to gain a few positions during the opening laps. The car felt good, our pace was competitive, and things were running smoothly. Unfortunately, there was an issue during the pitstop, and we had to retire straight after. In any case, mistakes can happen, and the team has been doing a great job with the pitstops in the past races, so we will move on from this and go into the next race weekend feeling positive about the progress we are making."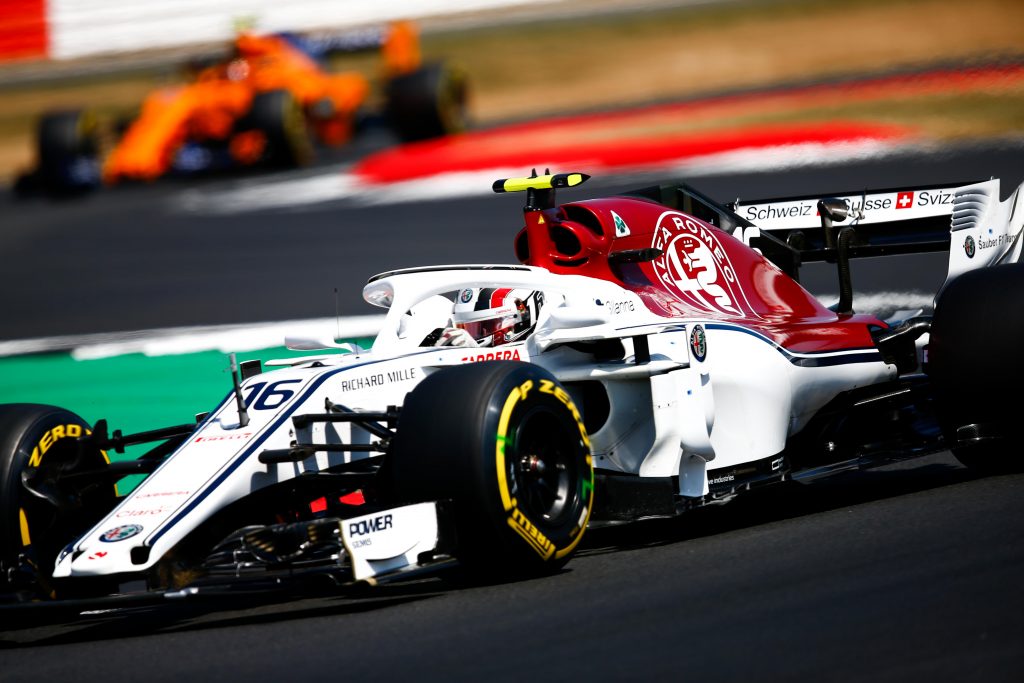 Sergey Sirotkin (Williams – 14th):
"It was a very painful race. The first half didn't look that bad. I think we had reasonable tyre management on the qualifying tyre. Still, it was lacking quite a lot of pace but at least it was all under control. Then, we did quite a late pitstop with the hope to have a good second stint that was shorter and quicker, but then we were facing quite a few blue flags and the safety cars made things difficult for the tyre. Afterwards, I was left with a harder compound whilst all the cars around me had a softer, warmer compound, it was just very painful to be there as a driver and to race it to the flag. All in all, very disappointing."
Toyoharu Tanabe (Honda F1 Technical Director):
"This has been a very tough weekend, particularly for the Honda and Toro Rosso mechanics who had to work so hard in the limited time available, especially on Saturday after Brendon's accident, changing his PU and chassis and on Pierre's car changing the suspension. So it was a great reward for them that Pierre drove a determined race, never giving up, taking tenth place and therefore a point with two laps to go. Unfortunately, on the reconnaissance lap prior to the race, we could see that something was not right on Hartley's car. We tried to fix it and still sent him out, but it was clear there was a problem and we had to retire him. The problem has now been traced to a loose connector on the PU side."
The horrible luck for @BrendonHartley continues.

The team did a super effort to get Brendon out to the race on the lead lap after an irregularity was detected. However the issue persisted which means we are forced to retire the car.

— Toro Rosso (@ToroRosso) July 8, 2018
Brendon Hartley (Toro Rosso – DNF):
"I'm not a believer in luck or superstition, but I think it's definitely fair to say that the last few weeks have been unlucky for me. It was all out of my control this weekend – the suspension failure yesterday in FP3, and another technical issue today before we could even start the race, so there's not too much to comment on the past two days. It's disappointing, but I'll hit the reset button now, take a couple of days to relax and prepare for the next race. I've got full trust that all of the people in Toro Rosso will be working hard over the next two weeks, as will I, to improve and show our maximum in Hockenheim."