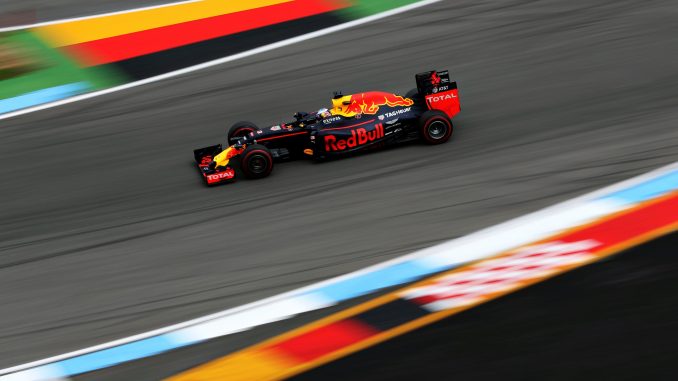 Daniel Ricciardo will have one more set of ultrasoft tyres that his rivals at next weekend's German Grand Prix at the Hockenheimring.
Pirelli has revealed the selected sets for Formula 1's return to Germany, with the other five drivers from the top three teams each having seven sets of the softest compound for this race.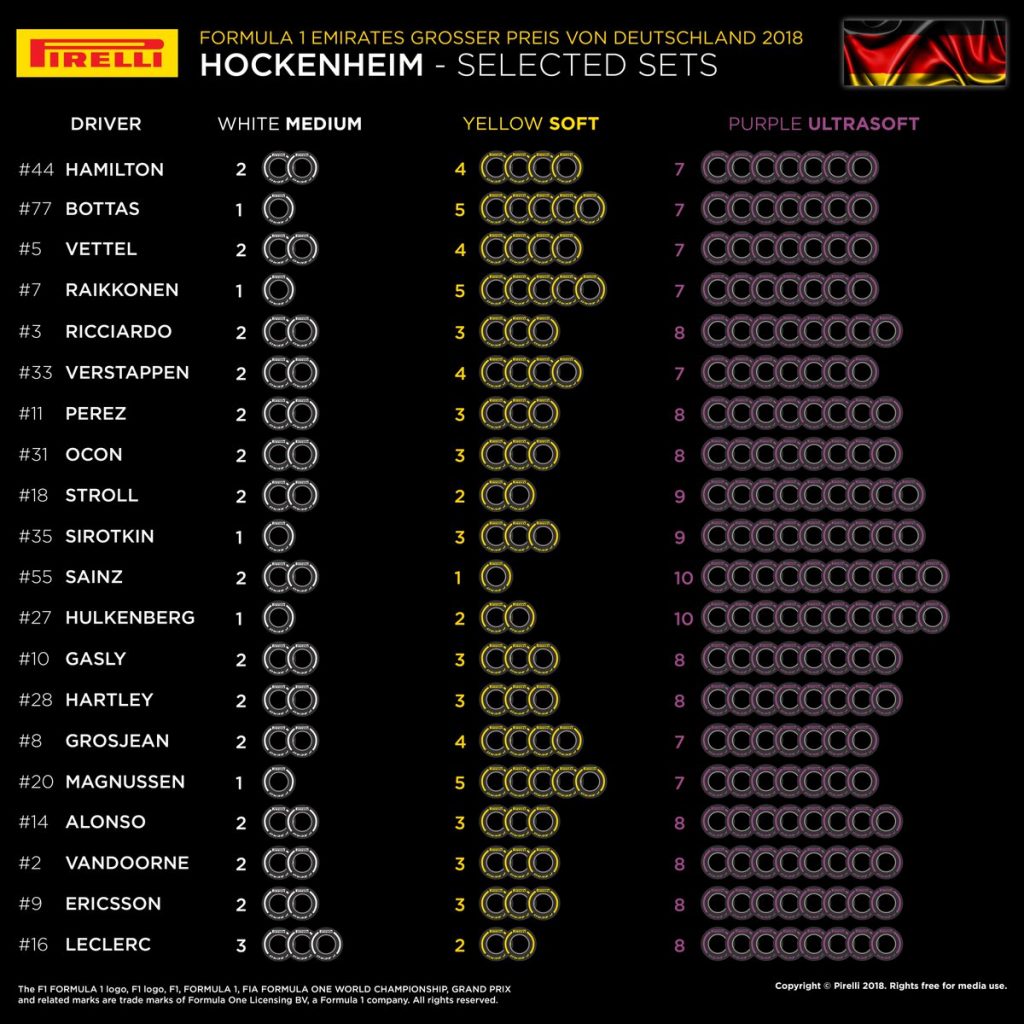 However, Red Bull have opted to give Ricciardo an additional set of the purple-striped tyre. Non-consecutive compounds are being used at this race, with the softs and mediums also available, meaning there'll be a bigger difference than usual between the softest and second softest compounds on offer for this Grand Prix. Last time the German Grand Prix took place, the supersoft was used in place of the ultrasoft.
The Mercedes drivers, Ferrari and Max Verstappen will each have four or five sets of softs, which should give them more options during the race depending on which tyre appears to offer the best strategy, while Ricciardo will have just three, which could limit him in the race if the ultrasoft isn't a good race tyre.
While the front runners appear to be hedging their bets between the soft and ultrasoft, Williams and Renault both favour the ultras, with the teams bringing nine and 10 sets respectively for their two drivers. Carlos Sainz has the most aggressive tyre strategy on the grid, with 10 ultras, two softs and just one set of the mediums, despite Renault having been the only team to use the hard tyre in last weekend's race at Silverstone. Charles Leclerc is the only driver with more than two sets of mediums, while five drivers will have only one set of the hardest tyres in use at this race.
Most teams have split their strategies, giving their two drivers different numbers of each compound. Only Force India and McLaren will have the same number of each compound in both sides of the garage.