The sixteenth round of this year's F1 World Championship takes place in Sochi, Russia. Following on from a successful Winter Olympics in the city, work swiftly got underway after the closing ceremony to turn the roads around the purpose-built Olympic Park into a circuit fit for Formula One cars. Russian President Vladimir Putin was present when the agreement took place way back in 2010 that Russia was to hold a Grand Prix, such is the importance to the Russians of holding a successful sporting event on a global scale.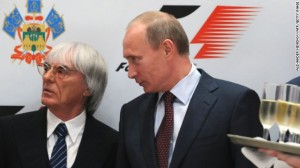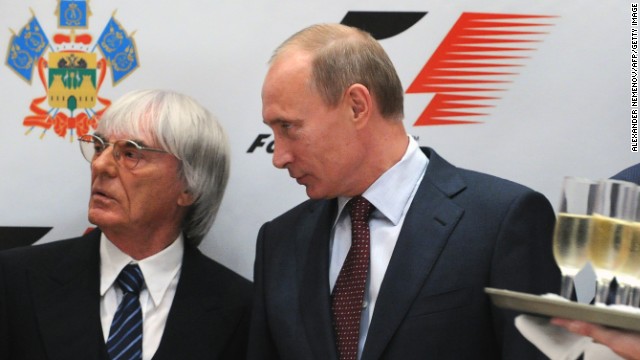 The circuit itself was designed under the supervision of Herman Tilke, who has designed many tracks we have come to see in this sport. It consists of 12 right hand bends and 6 left. Speeds are expected to top 200mph on what will largely be a race of unknown quantity. Lined by concrete walls and high fences but with long run-off areas, visually it is reminiscent of the now redundant Korean Grand Prix circuit at Yeongam, especially with its sweeping fast corners and painted tarmac/concrete outside of the track limits.
Following a weekend of more questions than answers in Japan, this is a vital weekend for the sport as a whole as the eyes of media critics and fans worldwide will be focusing harder than they otherwise would be. It almost goes without saying that Jules Bianchi will be on the minds of everyone at Sochi. Marussia have – rightly – been quiet about what their plans are for this weekend, whether they will run only one car or whether another driver will stand in for Bianchi until the end of the season. It couldn't really be a worse situation entering a second 'home' Grand Prix weekend for the Anglo-Russian outfit.
The questions that have been raised since Bianchi's accident will rumble on through this race meeting and beyond. Closed cockpits, no recovery vehicles within track confines, more use of safety cars and many other talking points that will be raised. However, it will be difficult for all the authorities and team bosses to discuss any changes that need to be made whilst a driver is still fighting for his life.  Everyone still awaits updates with much anticipation and hope that only good news emerges from the Mie Hospital in Japan from now onwards.
Despite all the questions being raised from the incident at the Dunlop curve, the racing continues. We finally saw the Mercedes battle we had been waiting for at Suzuka; where Lewis Hamilton slowly ate away at Nico Rosberg's lead until he passed him into turn one. This means the slender lead is a touch more comfortable for Lewis, now at ten points. Comfortable perhaps is not the right word, but it's certainly less tight than the three points it was before Suzuka.
I've spoken before about the psychological battle in F1;  well with this team mate rivalry for the title, it is becoming imperative for Nico Rosberg to turn the tide and try to at least level the playing field. For me, Nico says all the right things such as "as soon as I left Singapore I put it behind me" – but perhaps Singapore isn't the issue here. I believe Spa still haunts him and he didn't expect the reaction that followed. He says the right things, but he must also think the right things if he is to regain and hold his points advantage over Hamilton before the flag drops in Abu Dhabi. There is still a long way to go in this fight. With double points available in Abu Dhabi, anything can – and probably will – happen. Nico Rosberg must believe this, be confident in his own ability and start to bring it all together. A fourth consecutive victory for Hamilton will at best, stretch his lead to 17 points. Rosberg's worst case scenario would be a 35-point deficit with only 100 left on the table.
Better news for Mercedes aside from their warring drivers is that they can wrap up the constructor's title in Russia if results go their way. This would relieve the pressure on the team's management with only three races remaining and could ensure that we see some stunning battles in the closing grands prix. Red Bull currently in second place have enjoyed a resurgence that continued in Japan. Vettel managed a good third position, despite pressure from Daniel Ricciardo and Jenson Button throughout the race. The news that he is to relinquish his seat at Red Bull in favour of a move elsewhere (likely to be Ferrari) was overshadowed by the events surrounding Bianchi.
Williams struggled in the wet in Japan, and Ferrari had a torrid time with Fernando Alonso's early retirement. Both teams are effectively out of the race for second place, and now must hope to get one up on the other to ensure they finish in the top three, with Williams holding a 23 point advantage over the Maranello-based outfit. The Italians are still looking over their shoulder too, as Force India are 54 points behind; not unattainable but Force India will need to draw all resources if they are to do anything in Sochi. Should they fail, Mclaren are only one point behind them. Sixth place in the constructors, last of all of the Mercedes powered cars. It would be a terrible way to depart from their long standing partnership with the German engine suppliers.
After this we're a bit too far back to trouble anyone ahead. I wonder if the sole Russian, young Daniil Kvyat, will prove here that Red Bull have made the right decision to put him in Vettel's seat for next year? Toro Rosso have only scored 29 points, but it's still a lot more than Lotus have managed It looked as though Pastor Maldonado and Romain Grosjean may have had a chance to get some points in Suzuka, but it was not to be. Marussia have been on two points since Bianchi's heroics in Monaco and Caterham and Sauber are still without score. For any of this to change now would involve a dramatic result somewhere between the red lights going out in Sochi and crossing the finish line in Yas Marina.
The races are getting fewer; boiling points are still to be met, some have been quelled. The 'silly season' where drivers swap seats is well underway so there is plenty to keep us interested. Quizzical and ponderous eyes will be on Sochi this Friday, looking for the smallest indicators as to who has the upper hand, and whom they hold it over. A blank canvas, for which the drivers are to paint a picture indicative of how they intend to close their 2014 seasons.
#ForzaJules