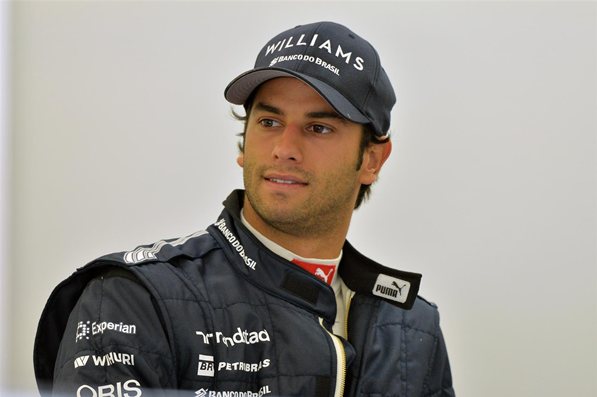 After confirming Marcus Ericsson will join the team in 2015, Sauber have moved to complete their driver line up by signing Williams reserve driver Felipe Nasr. The young Brazilian has competed in GP2 this season, and more importantly perhaps, carries the financial support of 'Banco di Brasil' as one of his main backers. Expect to see the logo emblazoned on the Sauber livery for next year.
Former Caterham driver and current Sauber reserve Giedo van der Garde was tipped to take the seat, as he also has backing from the Netherlands, but it looks as though the Brazilian has won through and commentators and fans alike can look forward to confusing "Felipe Nasr" (pronounced "Nasser") with Felipe Massa, the Williams driver also from Brazil.
As Nasr moves to a race drive with the Swiss outfit, he leaves a hole in the reserve driver slot at Williams. Who will get that slot? Susie Wolff perhaps? It would be great to see her in a more prominent position in the sport, given more opportunities in 2015 to perhaps gear her up for a race seat in 2016. With two new teams coming along, who knows? Perhaps her calling could start here.
Where does this leave Sutil? He says he has a contract for 2015. But with whom? My money is on a return to Force India to partner Nico Hulkenberg. Esteban Gutierrez and Sergio Perez may find themselves without seats for the 2015 season, which is desperately disappointing for all Mexican race fans as the sport returns for the first time since 1992.
This news also confirms that Sauber expect to overcome any financial difficulties throughout the winter and make it to Australia in 2015 with their entirely new driver line up.