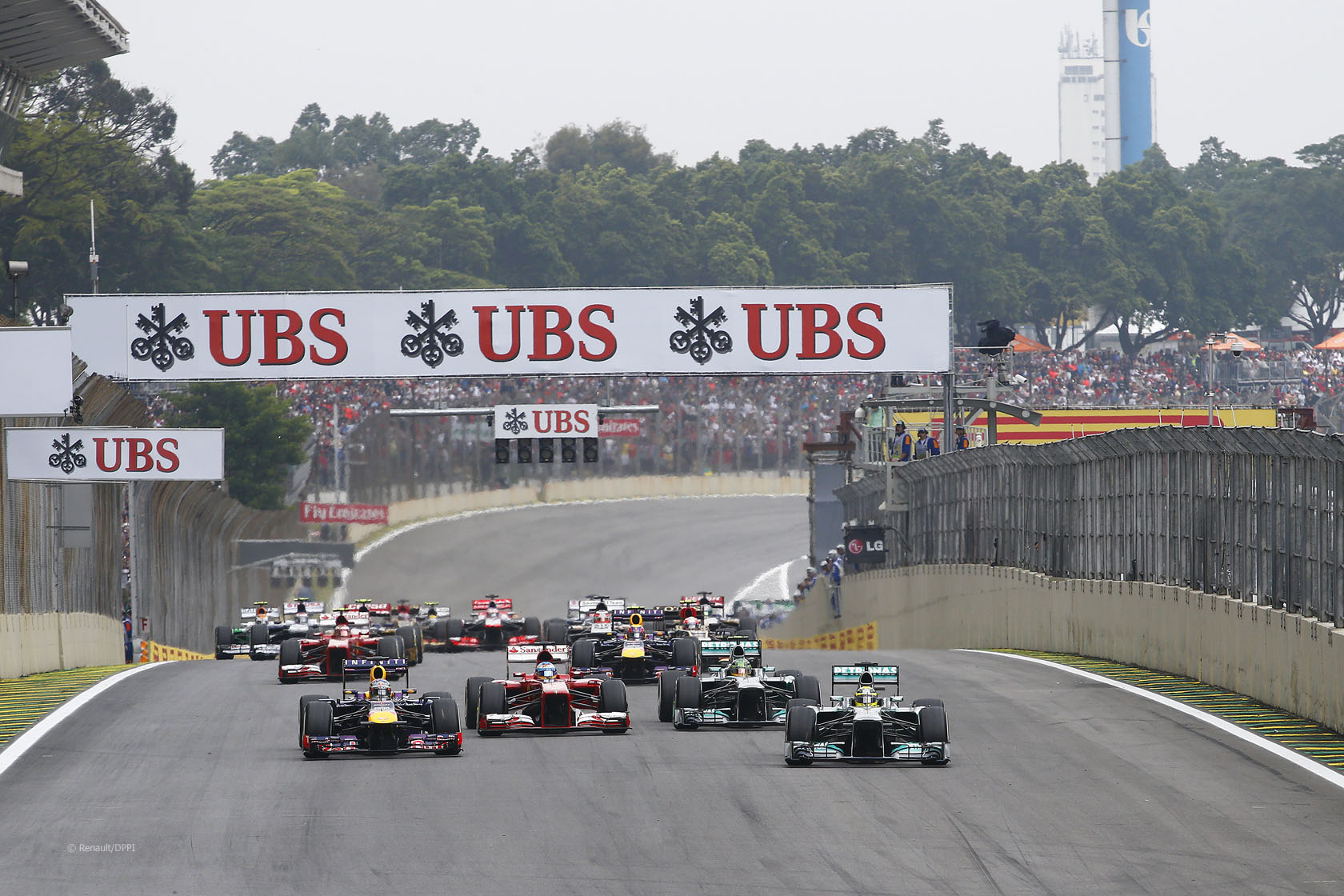 The Autodromo Jose Carlos Pace near Sao Paulo has gotten used to being the curtain closer in recent years, although the layout as it is now has been on the F1 calendar at various points in the season since 1990. A circuit that has been in F1 for so long could not have stayed in the sport without building a rich history.
Tears often flow at Interlagos, whether it be of joy or sadness – last year, for example. The season closes with a retiring Mark Webber taking a podium and brilliantly removing his helmet and gloves on the in-lap allowing his face to be seen, and somehow it felt that he was even closer to the fans than he ever was before. Vettel's tears of joy in 2012 when he fought back from a first lap incident to a position that gave him enough points to seal the title. Felipe Massa in 2008; race winner but refused a World Championship when Lewis Hamilton overtook a slow Timo Glock on the final turn. Ayrton Senna's pure emotion in 1991, winning the first of his only two home Grand Prix victories in a stricken Mclaren-Honda, stuck in 5th gear.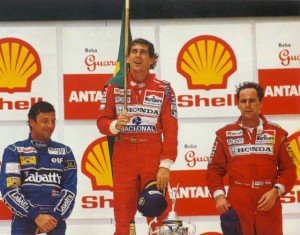 For drivers on the grid, four have tasted the champagne on the top step of the podium; Sebastian Vettel, Felipe Massa, Kimi Raikkonen and Jenson Button. It will take a monumental effort for any of these to repeat their feat again this year.
This year it won't get to decide the title, it is also only the penultimate race of the year. The only thing that is certain at this track is uncertainty. Especially as the early forecasts are for rain all weekend long. Nevertheless, the amount of points available to the two drivers hunting down the right to call themselves 'champion' is narrowing, whilst Lewis Hamilton's lead over Nico Rosberg has been consistently growing. Rosberg seemed to have Austin in the bag. He was so much faster in qualifying, had the right attitude even, but bottled it when it came down to Lewis actually attacking him.
What else can Nico try? His only chance of halting Lewis' charge to victory is to try and de-stabilise him. In any way possible. Thing is, I think he's scared to try anything after fans turned on him after Spa. He has to be the nice guy, he doesn't work as the villain. Not in the same way Michael Schumacher did. Schumi thrived on the fact that fans worldwide turned on him after his collision with Hill in 1994. It made him stronger as a racer – and stronger mentally. Nico isn't that kind of person. He feels he has to win fair and square.
Lewis has already promised to stick to the same game plan that has won him the last 5 races in a row; remain calm, but race aggressively. It's worked so far, so why change it? The car is fast enough and provided it's reliable enough this course that he's set will take him over the line and give him his second World title.
Aside from the battle at the front, we saw the rest of the field keep much tighter to the Mercedes' in Austin than we have done elsewhere. There was no 3-second a lap advantage once the safety car cleared, and despite the lack of runners at the back of the field there was no lapping until the closing laps of the race. Sandbagging from the silver arrows?  Saving their components to avoid penalties? Another suggestion is that Daniel Ricciardo in the Red Bull and Bottas/Massa in the Williams were genuinely pacey enough to give good honest lap times.
This weekend in Interlagos could be a great levelling field for everyone, especially if the whole weekend is wet. The lap itself is short, with a single lap taking about 1min 10secs in qualifying trim. A lot of traffic is always an issue, but without Marussia and Caterham perhaps 18 cars will bring closer racing.
Force India and Sauber will both be hoping for a better race this time around, whilst Mclaren will want to build on the early pace they showed in the US. Lotus managed to score a couple of points and even Toro Rosso managed to muscle in on the action. The thing is, not everyone is going to have a better weekend. Austin gave us plenty of racing, and I've no doubt Interlagos will be the same. Perhaps we should all act less surprised if it's wet this weekend. After all, with a name that translates as "between lakes" it's the perfect place that we have to see exactly who manages to sink or swim.