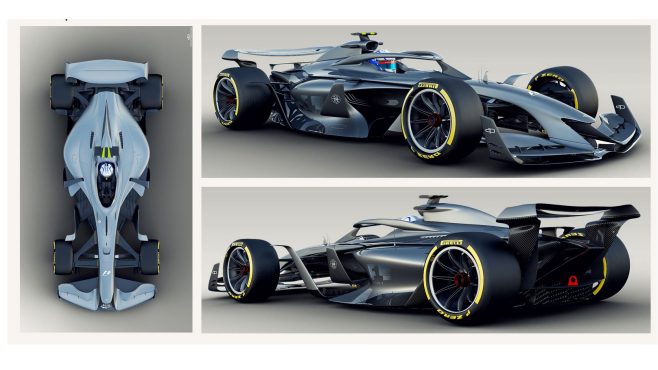 Formula 1 has released a series of images showing what cars could look like in 2021.
The concept cars come as the sport's organising body is looking to finalise new engine regulations for three years time.
F1 also wants cars to be able to follow each other more easily, increasing the opportunity for overtaking, but they still want the cars to look good.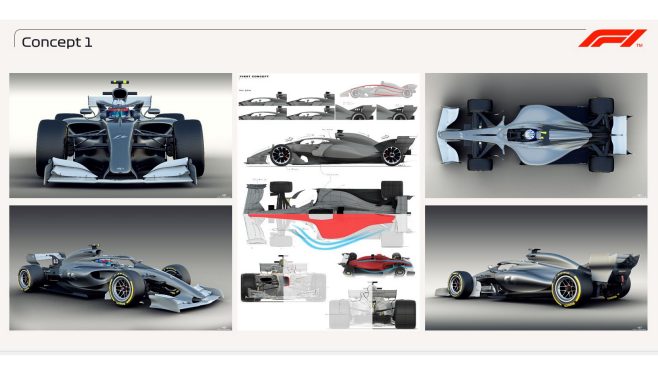 Formula 1's motorsport boss said: "When we started looking at the 2021 car, the primary objective was to enable the cars to race well together. What we established early on in our research is the cars we have now are very bad in following each other. Once the cars get within a few car lengths of each other, they lose 50% of their downforce. That's a substantial amount of performance lost. So we set about understanding why that was and how we can improve it. I'm pleased to say we're at about 80%.
"As time has gone on, another of the primary objectives was to make great looking cars. We want cars that look better than what you see in a video game, cars that kids want to have up on their walls. At each stage, as we have been evolving the car, we've had someone we are working with create a graphic representation artist to give us a feel of what the car could look like. That is not to control the development, because it's critical this development achieves its objectives, but why shouldn't we have great looking cars as we're evolving the cars? We want a car that is inspiring. F1 is the pinnacle of motorsport and the car should look sensational."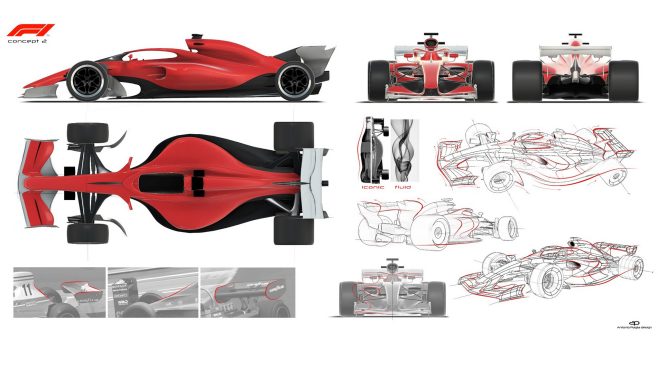 F1 has published three different version of the 2021 car. One shows a much more integrated halo in a bid to make the device more visually pleasing. The second is described as stylistically more aggressive with bigger wheels, while the third has more devices controlling airflow from the wheels.