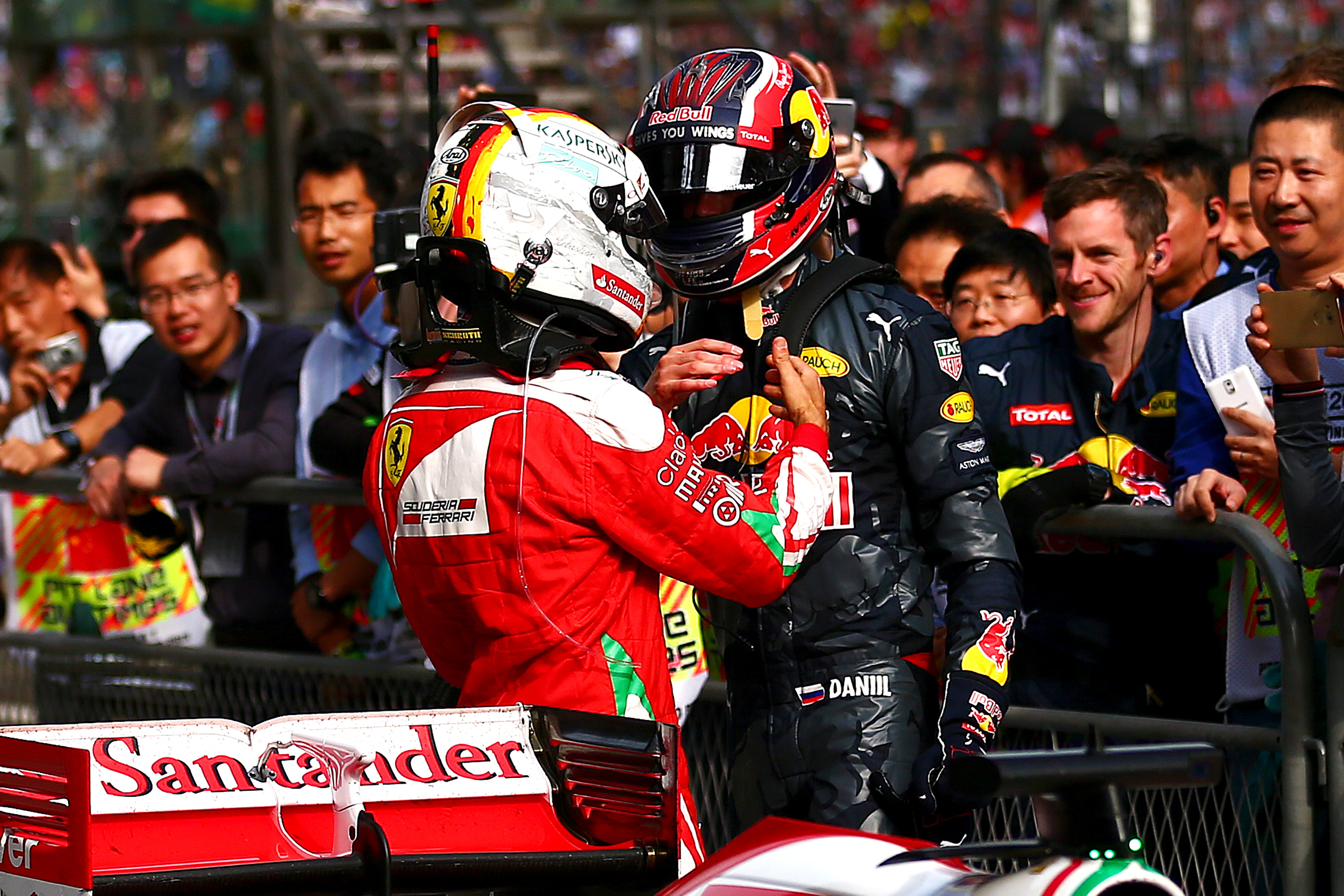 Ferrari have announced that Daniil Kvyat has joined the team as a development driver.
The former Red Bull and Toro Rosso driver has been out of F1 since being replaced by Pierre Gasly after the US Grand Prix last year.
Ferrari needed to add to their test and development roster with youngsters Charles Leclerc and Antonio Giovinazzi claiming race and test roles respectively with Alfa Romeo Sauber for the 2018 F1 season, while the future of Giancarlo Fisichella at Ferrari remains uncertain as he's yet to agree a new contract.
The Italian team haven't revealed any further details about the signing, simply announcing Kvyat's arrival in a one-sentence tweet. Working with Ferrari could see Kvyat in line for a GTE drive at 24hrs of LeMans, or another sportscar series alongside his development work.
During his F1 career so far, Kvyat has clashed with Ferrari's Sebastian Vettel, with their collision at the 2016 Russian Grand Prix ultimately costing Kvyat his race seat at Red Bull, as he was replaced by Max Verstappen and demoted back to Toro Rosso for the next race in Spain. One race earlier, Kvyat's overtake on Vettel saw the four-time drivers' champion describe Kvyat as a "torpedo" and accuse him of driving "like a crazy". The pair seem to have put their differences behind them though, as Daniel Ricciardo joked that "the torpedo" had been invited to Vettel's birthday party last year.
Signing up a driver that wasn't good enough for a team struggling in midfield seems a strange move for Ferrari, but Kvyat does have experience working with the Ferrari engine, as Toro Rosso used their power units in 2016. It's been a difficult couple of seasons for the Russian driver, but he has shown brief flashes of brilliance –  a fresh start at another team could be just what he needs to get his confidence back. Ferrari boss Sergio Marchionne has already hinted that this could be Kimi Raikkonen's last year with the team if he doesn't challenge for race wins more often in 2018. While it's unlikely Kvyat would be the first name on the list to replace the Finn right now (Leclerc and Ricciardo both seem more likely options), a year of hard work for the could see him back in the mix for 2019, if not at Ferrari then potentially elsewhere on the grid.