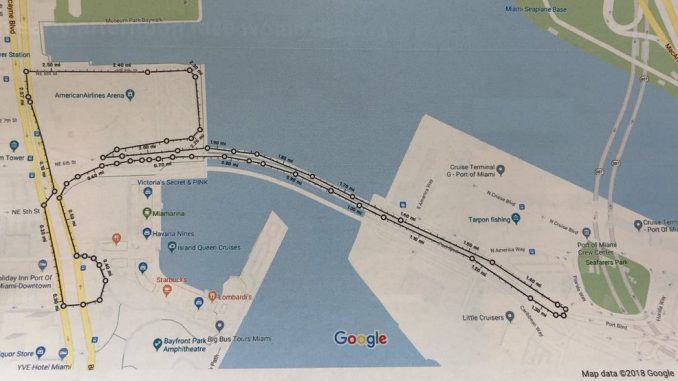 The City of Miami Commission has agreed to enter into negotiations with Formula 1 in a bid to host a race next year.
At a meeting of the Commission today, members voted in favour of a resolution allowing the city to begin contract talks with the sport's owners. The city manager has been directed to formalise a contractual agreement between the City and Formula One World Championship Limited, which would see a race held in Downtown Miami next year.
F1 previously revealed the race is likely to take place in October, close to the date of the current United States Grand Prix at the Circuit of the Americas. Once finalised, the City of Miami's contract will run from next year until 2028.
A proposed layout of the track shows a street circuit around the city's port, taking in roads previously used in other racing series, including Formula E. The track loops around the Miami Heat's American Airlines Arena, with the pit and paddock area set to be next to the arena.
Current champion Lewis Hamilton is among those who aren't impressed with the proposed circuit though. He's excited at the prospect of racing in Miami, but believes there are better options for the track, and wants F1 to listen to the views of drivers when considering track layouts, particularly at street circuits. However, teammate Valtteri Bottas likes the look of the initial design, insisting it looks cool and will be good for F1.
Liberty Media have previously expressed a desire to group races in the same world regions together in the calendar, which adding Miami at the same time of the year as Texas and Mexico would do. Canada currently takes place earlier in the year though, while the Asia races are split either side of the European season. The provisional calendar is typically published in June, which means we should just have to wait a few more weeks to find out what next year's calendar will look like with the addition of Miami.