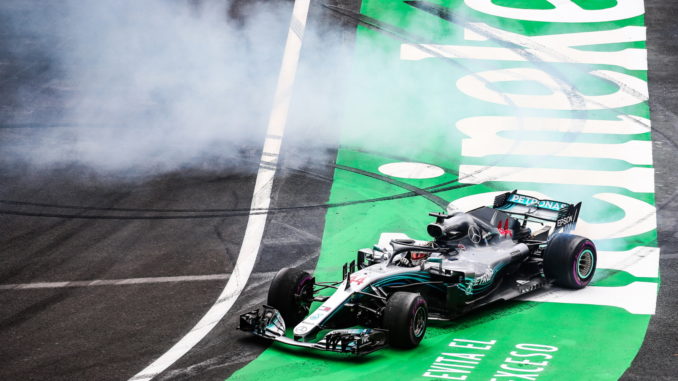 A mixture of tyre strategies are set to be in use at the Mexican Grand Prix as Pirelli publishes the selections for the 18th round of the 2019 Formula 1 season.
As the season has progressed, Mercedes has typically selected fewer sets of softs than the other teams around them at the front of the grid, but Ferrari has followed suit for the trip to Mexico City, with both teams opting for just seven sets of softs, along with Toro Rosso.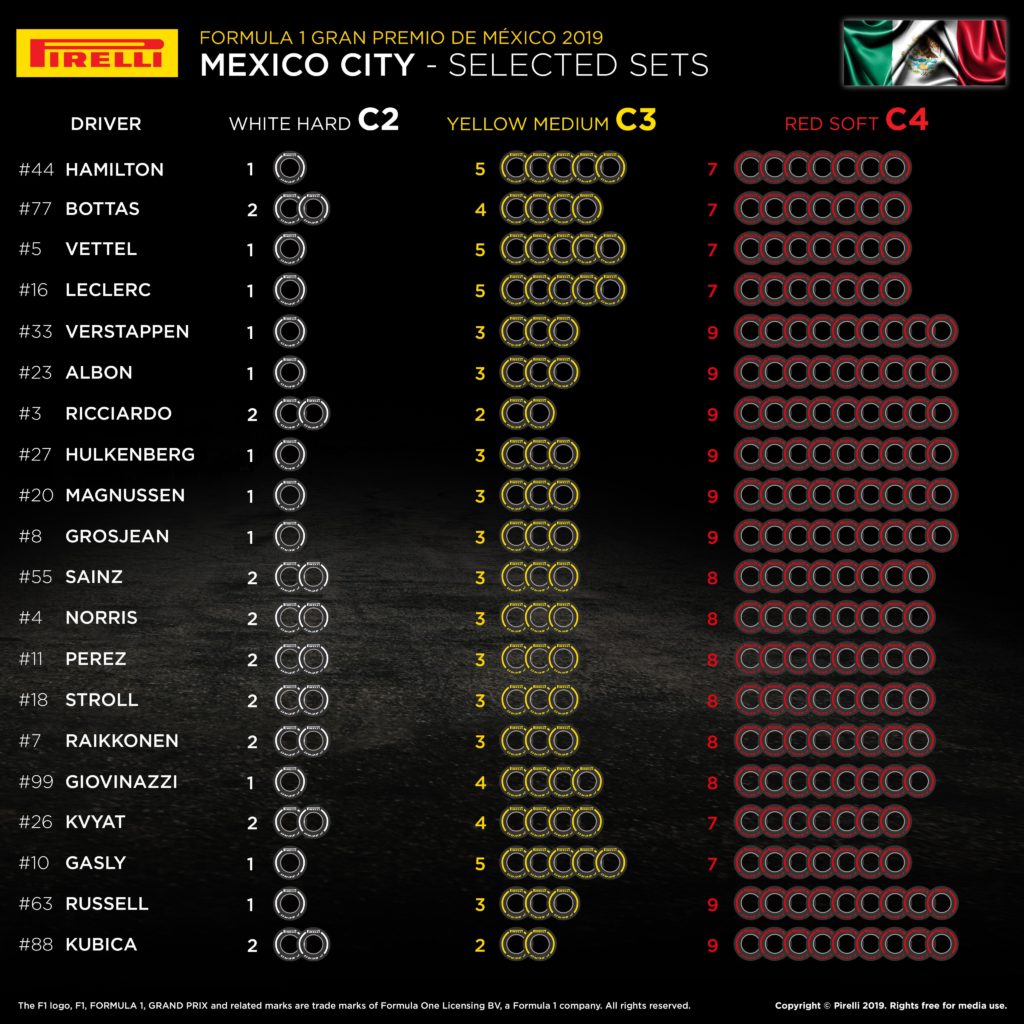 The move means the Ferrari drivers, Lewis Hamilton and Pierre Gasly will all have five sets of mediums, while Valtteri Bottas and Daniil Kvyat each have a second set of hards and fewer of the C3 compound than their teammates.
By contrast, Red Bull have gone for nine sets of the C4 tyre, with just three mediums and one set of hards. Nine softs is the most popular choice on the grid, with four teams leaning towards the red-striped tyre, while the remaining three teams will have eight sets of softs.
Daniel Ricciardo and Robert Kubica are the drivers with the fewest sets of mediums. With Williams and Renault among those to have nine sets of softs, the pair have only three of the yellow tyre.
More than half of the teams have given both drivers the same tyre selections, with Mercedes, Renault, Williams and Toro Rosso the only ones to split their strategies.