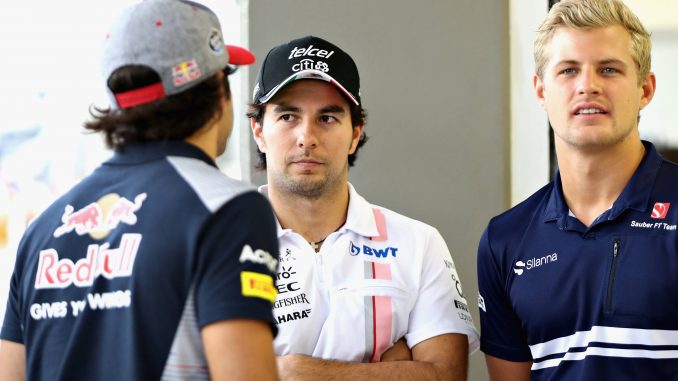 Sergio Perez has claimed he has multiple options for the 2019 Formula 1 season.
The Force India driver recently opened administration proceedings against the team which it's claimed prevented the company from facing a winding up order, allowing the team to be sold to a group led by Lawrence Stroll.
Stroll's involvement in the team means it's expected his son Lance Stroll will move there from Williams for the 2019 campaign, meaning one of the current drivers is likely to be looking for a drive elsewhere.
With Perez's actions thought to have saved the team, he appears to be favourite to maintain his seat with Esteban Ocon linked to a drive elsewhere, but the Mexican has suggested he could move on. In an interview with MTV in Finland, Perez confirmed he has a number of options, but admitted he's unlikely to find himself in one of the front-running teams.
He hopes whichever team he ends up with with be the best one to show his skills. Perez insists he's been the best driver outside the top three teams on the grid for the last two years. He's the only driver from outside Mercedes, Red Bull and Ferrari to have stood on the podium this year. The 28-year-old believes he'll be in a position to make a decision after the summer break once he has a better idea which teams are likely to have openings.
Perez recently posted an image on social media with the caption 2011-2018, causing some fans to express concern that he could be leaving the sport at the end of the current season, but these comments suggest the former Sauber and McLaren driver intends to stick around next year. Red Bull and Ferrari both have one seat available for 2019, although Perez isn't thought to be in the front-running for those drives. Renault and Mercedes are the only two teams on the grid to have two drivers under contract for 2019, meaning there are likely to be plenty of options for Perez.