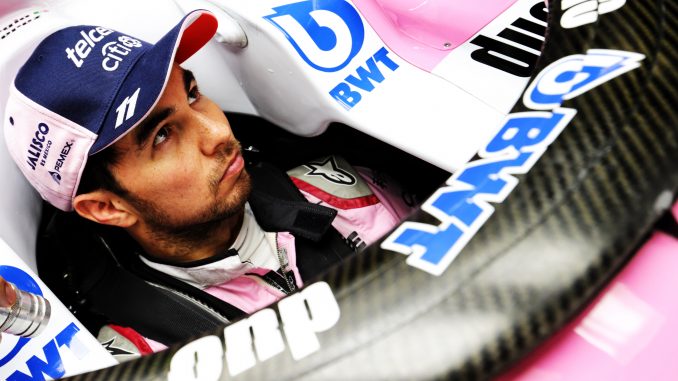 Force India have announced Sergio Perez will remain with the team for the 2019 Formula 1 season after signing a contract extension.
The Mexican had been expected to stay with the team after recently describing them as the best option for any driver not in the top three teams, and helping the organisation enter administration earlier this year, allowing a new buyer to be found.
No announcement has been made about Perez's teammate for 2019, but it's expected Lance Stroll will join the team as his dad led the group that bought Force India in the summer.
In a statement announcing the deal, Perez said: "I am very happy to finally announce my future and I'm really motivated for 2019. Force India has been my home since 2014 and has allowed me to grow as a driver and show my skills on track. We have achieved so much success in the last five seasons but I think the best is yet to come. The new investment the team is enjoying fills me with confidence and I am really excited about the future."
Team principal Otmar Snafnauer added: "I'm pleased that Sergio will continue his journey with us in 2019. Over the last five years, Sergio has confirmed his position as one of the most talented and consistent drivers on the Formula One grid. He gives us valuable stability going forward and is a huge asset to the team. As we begin an exciting new chapter in the life of this team, we are delighted that Sergio will race with us going forward."
Perez joined Force India in 2014 following a year at McLaren. He's secured five podiums since his arrival, including most recently at the Azerbaijan Grand Prix in April.
The announcement comes ahead of this weekend's United States Grand Prix, which in turn is just a week before Perez's home race in Mexico.