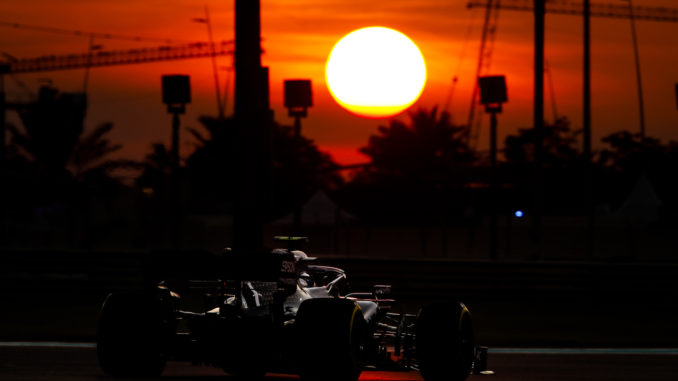 Well we've finally made it to the end of the season and we're here for the final Grand Prix, once again it's not going to be a last race showdown for the title, but at least it's not for double points (there's something to be thankful for on Thanksgiving week). True to form Mercedes set the 2 fastest times in qualifying, but thanks to Valtteri Bottas having to take a new engine for the weekend, they don't get a front for lockout this time.
It's also going to be the last race for Robert Kubica and possibly for Nico Hulkberg as well, so I'm sure we'll be getting a lot of TV retrospective features on their respective careers along with the usual best moments of the season clips (and the French Grand Prix as well) and it seems at times like the race is going to take 2nd place in everyone's attention!
We're still interested though and even though we're not all at 3 legs towers this week (thanks to the flu bug that's flattening the Isle of Man at the moment) we've got it all covered for the next few hours.