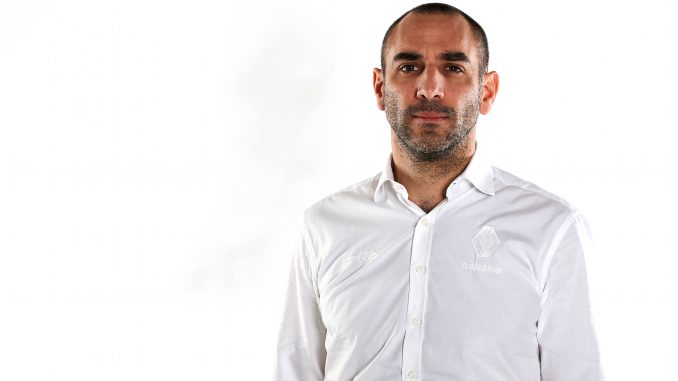 Renault Sport F1 managing director Cyril Abiteboul says Red Bull must decide whether they want to use Renault engines in 2019 by May this year.
Red Bull are in the final year of their contract with Renault and have been linked with moves to Honda and, further down the line, Aston Martin.
Toro Rosso's switch to the Honda power unit for the 2018 season has been seen by many as a test for the Japanese manufacturer, giving them a chance to show the Red Bull group that they can supply a reliable, competitive F1 engine.
The FIA's regulations state teams must confirm their engine supply deals by May 15th, but the date isn't set in stone, with McLaren's switch to Renault and Toro Rosso's Honda deal both completed later in the year in 2017.
However, Abiteboul wants Red Bull to stick to the May deadline, insisting Renault won't wait forever while Red Bull assess other options. Autosport quotes the Renault boss as saying Red Bull would need to commit to Renault by May, but the final details could be sorted out at a later date, such as whether Red Bull want to use their own petroleum company or have a specific dyno test.
By May 15th, Red Bull will have had a chance to see how the Honda power unit performs for the first five races of the season with Toro Rosso, with the deadline coming just a couple of days after the Spanish Grand Prix. Although it's early days, Honda already seem to have made progress, completing a busy first day of pre-season testing in Barcelona without any problems.
Aston Martin has also expressed an interest in becoming an engine supplier from 2021. The brand insists it's had interest from a number of F1 teams, but already has ties to Red Bull. It seems likely Red Bull will want a short-term deal from 2019 to keep their options open if Aston Martin do decide to come into the sport.
If Red Bull do move on to Honda next year, Renault would still have a customer on the grid in McLaren, who ended their three-year partnership with Honda to take the Renault engine this year. McLaren's deal is reported to be a three-year contract, taking them to the end of the current engine regulations.