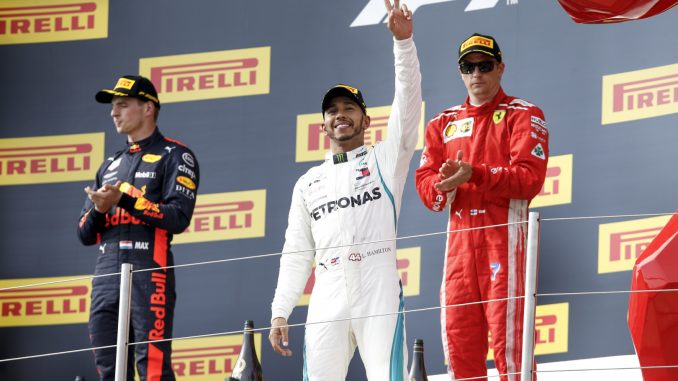 Lewis Hamilton secured his third win of the season at this weekend's French Grand Prix.
The Mercedes driver returned to the top of the driver standings as he finished ahead of Red Bull's Max Verstappen and Kimi Raikkonen of Ferrari.
It's the first time F1 has been held in France since 2008, and the first race at Circuit Paul Ricard since 1990.
Here's what the drivers and teams thought after the race.
Lewis Hamilton (Mercedes – 1st):
"When you're constructive and criticise yourself, approach a challenge with new methods and a new-found determination, it's a great feeling to then get the result. But it's also disappointing for the team as we had the opportunity to take a 1-2, which is always incredible as you achieve your ultimate goal as a team. I was very comfortable with the balance this afternoon. Max had decent pace, but I could maintain the gap at around five seconds. The fresh engine put us back in line with everyone else who took a new PU in Canada and everybody in the team should be feeling happy today for the good work they have done. But there's a long way to go and we'll keep approaching the rest of the season like we approached today."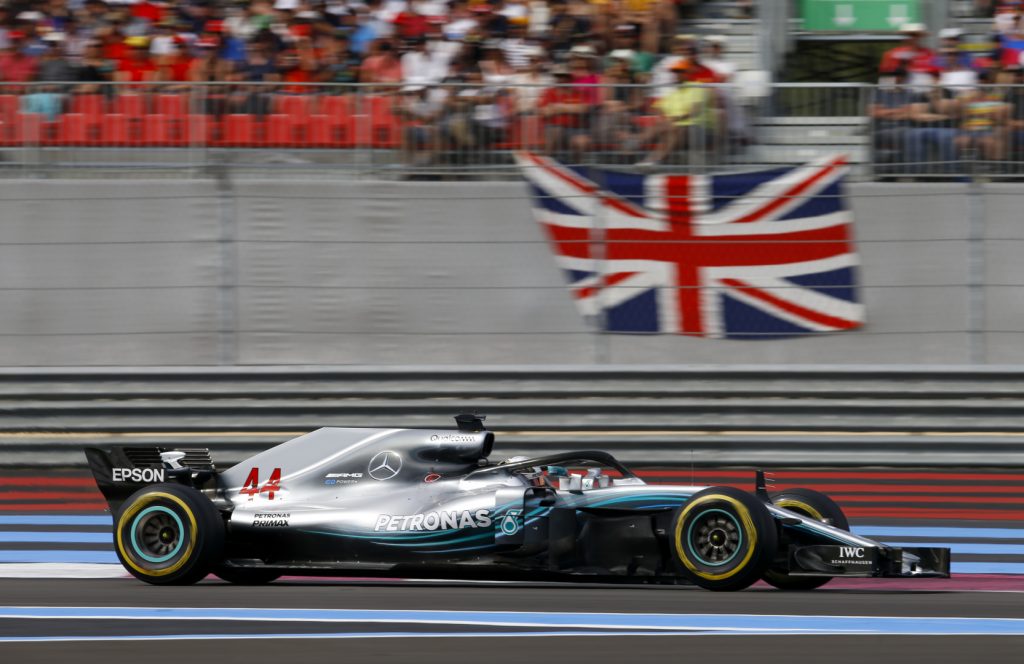 Max Verstappen (Red Bull – 2nd):
"Finishing second here in Paul Ricard is better than we expected coming into the weekend. As soon as we got to Turn 2 I was relieved not to have had contact, so from there it was just about managing my own race, which was fairly straightforward. I could see Lewis managing the pace but we were still not far off without pushing the car too much. I think we got the strategy spot on. The soft tyres felt a little bit more robust and allowed me to find some good pace to make the final laps more comfortable. After two clean races and good result in a row it's important to carry this momentum forward. We have had a third and now a second so with the right track I am looking forward to a victory. I missed a good chance in Monaco but there are still some good opportunities coming up, but to score good points for the team at circuits that are not ideal for us is a big positive. It was nice to race here in France, to hear the national anthem and see so many people in the grandstands made it feel like a traditional European grand prix."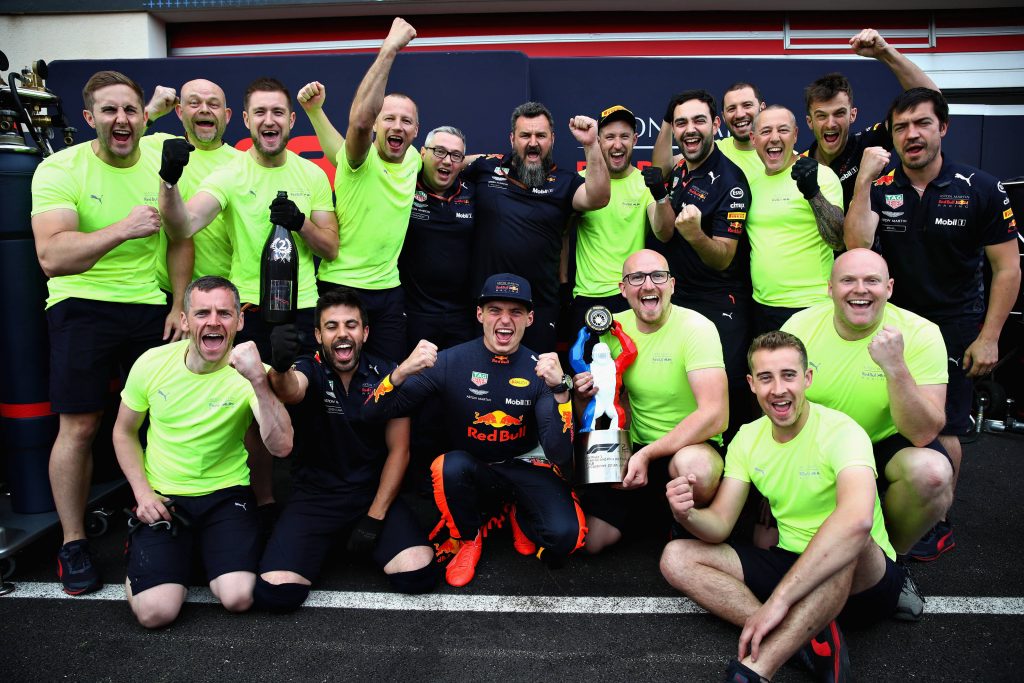 Toto Wolff (Mercedes – Team Principal):
"This was a perfect way for Lewis to start the triple header and to bounce back from the disappointment of Canada. Whenever he has a tough weekend, he has this fantastic ability to bounce straight back, and we saw that again here in Paul Ricard. He pretty much controlled the whole race and didn't put a wheel wrong at any point. For Valtteri, it was a much tougher day: Sebastian clearly misjudged his braking for Turn One and made a mistake, which cost both him and Valtteri dearly. When the car stopped, we saw that the floor area around the tyre was pretty badly damaged and flapping about – and Valtteri described the car balance as "shocking". Taking that into account, it was a battling performance from him, too. Overall, though, we leave seeing the positive side of our performance this weekend. The car was quick and with our upgrades, it felt like we made a step forward; thank you to everybody in the team who worked so hard to bring them to the track this weekend. But we can't afford to make any assumptions about what this means for the next races – it's still a three-way fight and we will need to be at our very best if we wish to repeat this performance."
Kimi Raikkonen (Ferrari – 3rd):
"At the start we lost two places; I was on the outside and then the accident at the first corner happened, and it was a quite messy situation. I tried to stay out of trouble but chose the wrong side of the track. After that I was able lo recover. I had a good feeling with the car, especially after we had our pit stop and put the Supersoft tires on. We had a good speed through the whole race. We decided to do a very long stint with the first set and it lasted very well; only towards the end it got a bit tricky. Then, with the new tires, the car was very good and I could race and actually pass other drivers; it was a lot more fun than the last two races."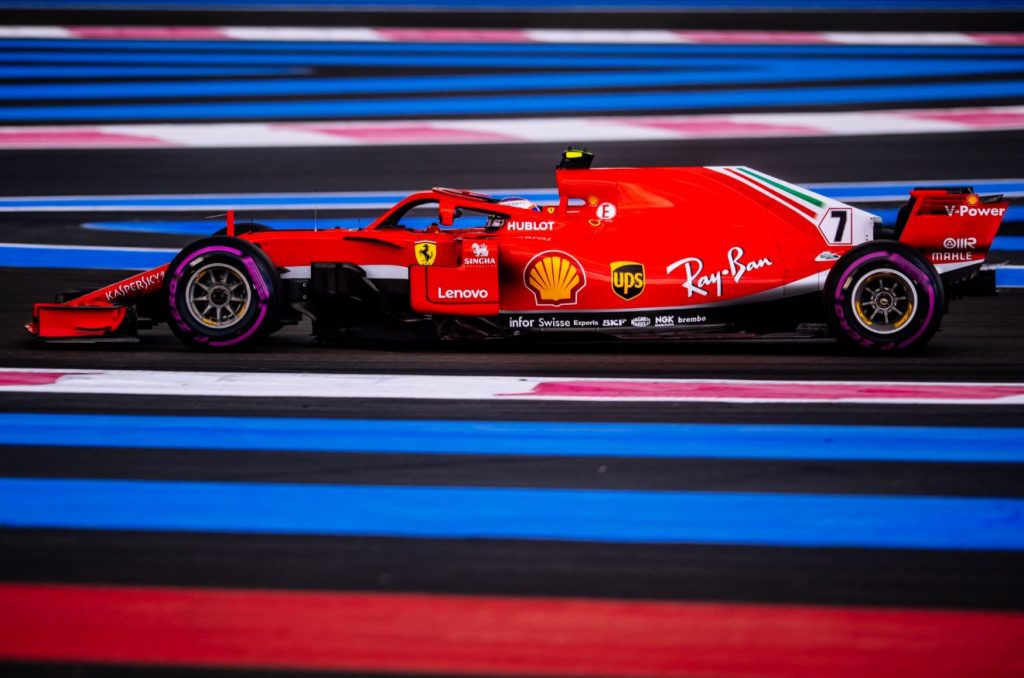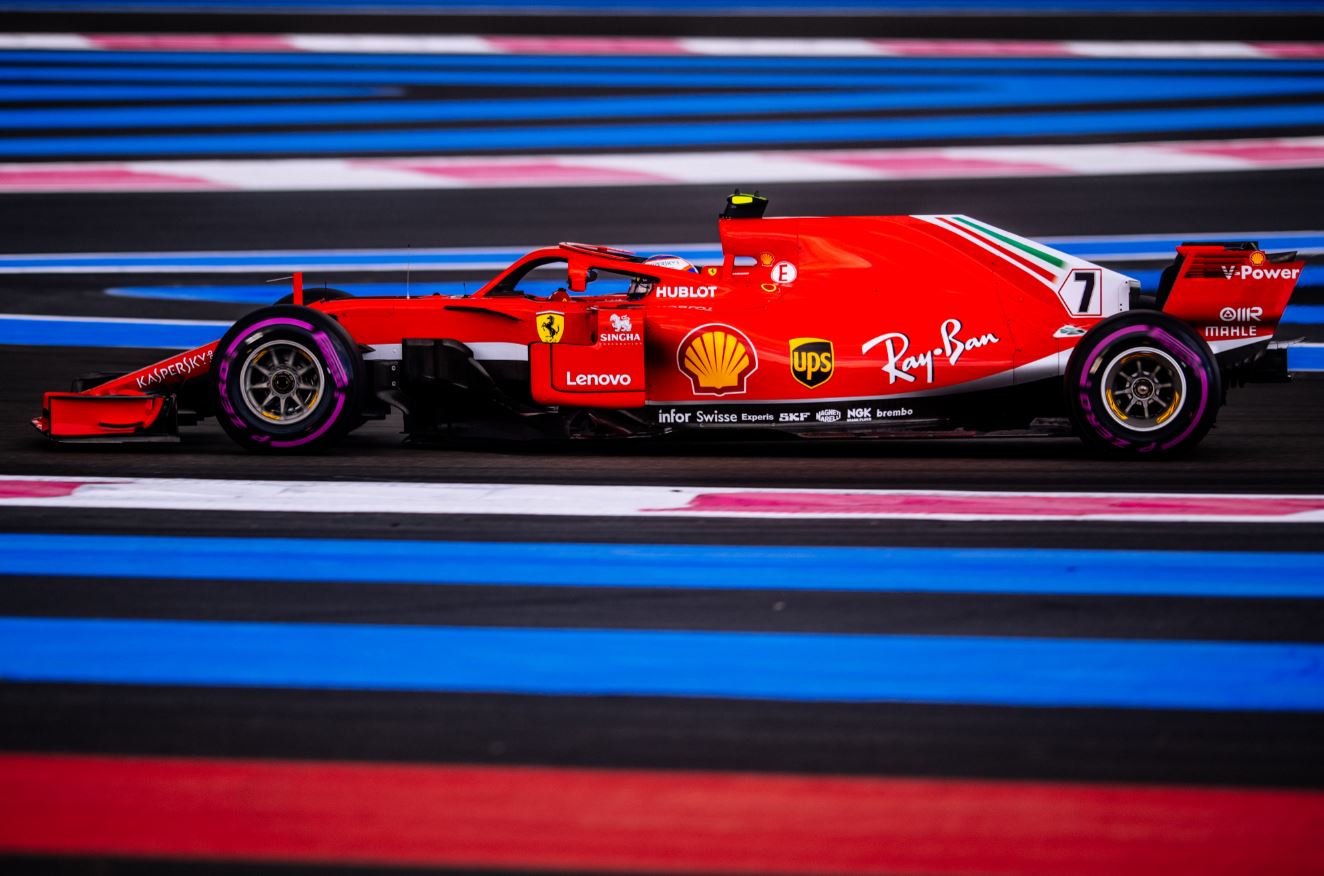 Sebastian Vettel (Ferrari – 5th):
"I think my start was good, perhaps even too good, as I found myself very close to Lewis in front and, when I tried to brake, I had absolutely no grip and there wasn't much space where I could go: Valtteri on my right was trying to get his position back and Max was also trying to come round on the outside. It's a shame for Valtteri because he did nothing wrong and it's a shame for us, because we could have obtained a better result. Fortunately, we could continue racing, we had a good car in the race, but the outcome was not what we wanted. It was my fault, but now let's move on and think about the next weekend."
Cyril Abiteboul (Renault – Team Principal):
"I will remember this weekend for a long time. Outside of the sporting results it's been an amazing weekend and in particular seeing the crowd just before the race was really something special. As the French team of the Championship we were fully mobilised to turn this first edition into a success, so it was a huge reward for all involved including all the fans invited by Renault. Moving onto the racing, today we had a decent finish with a bit of frustration. It was pretty much a perfect weekend from Carlos so I feel sorry for him and losing some well-deserved places due to the MGU-K failure. Nico did struggle more this weekend and was not able to deliver his customary strong finish, however we come away with a number of points on a track we knew would be challenging. We are still consolidating that fourth position and are now five points ahead of our entire 2017 points tally after only eight races. We are getting stronger and we must employ all the support we feel from French Grand Prix this weekend to keep pushing."
Thank you. Et merci. To everyone involved in making this #FrenchGP what it was; our staff, partners, collaborators… our fans, especially our fans. This was our home GP, and it felt good to be à la maison. Merci du fond du coeur, c'est grâce à vous. #RSspirit pic.twitter.com/qPt5gxB2sV

— Renault Sport F1 (@RenaultSportF1) June 24, 2018
Daniel Ricciardo (Red Bull – 4th):
"I'm obviously a bit disappointed and it's a shame to lose out on the podium today. We were definitely quicker than fourth place and it could have been a good battle with Max. I don't know why yet but the front wing was damaged during the race. Before the pit stop we had really good pace on the supersofts, I don't know how good compared to Lewis as he was so quick, but it seemed that we were pulling away from Kimi and catching Max. Then about two laps before I stopped I had damage to the left part of the front wing; I felt some understeer immediately and I don't know whether it was a failure or I hit some debris but the mechanics could see it during the stop. After the stop, the identical part on the right of the front wing also broke. Because of the damage we had less downforce, the car was understeering, and the tyres were suffering. Kimi was always going to catch us at the end of the race with that pace, the blue flags were also pretty bad, but we were a wounded car. It was a shame as we looked quite strong today. The positive is that we got some decent points but we were definitely quicker than fourth and just unlucky this afternoon."
Kevin Magnussen (Haas – 6th):
"It was a good race and we had a good car. We got everything right. It was a good race for us, and very happy to come back from the disappointment of yesterday. We knew we were still standing in a position of where we could probably do something good in the race, and it was our day today. I was struggling quite a bit on the ultrasofts there in the first stint, just overheating and sliding around on the rears. For some reason, the front tires were working really well and the rear tires were struggling. Still, the degradation for us was quite low even though the balance was off. When we put the softs on, I kind of started out looking after them a little bit, which then when I got under pressure from Bottas, I really started pushing, and then the tires came alive even more and I found four-tenths, half a second more. It was just what I needed."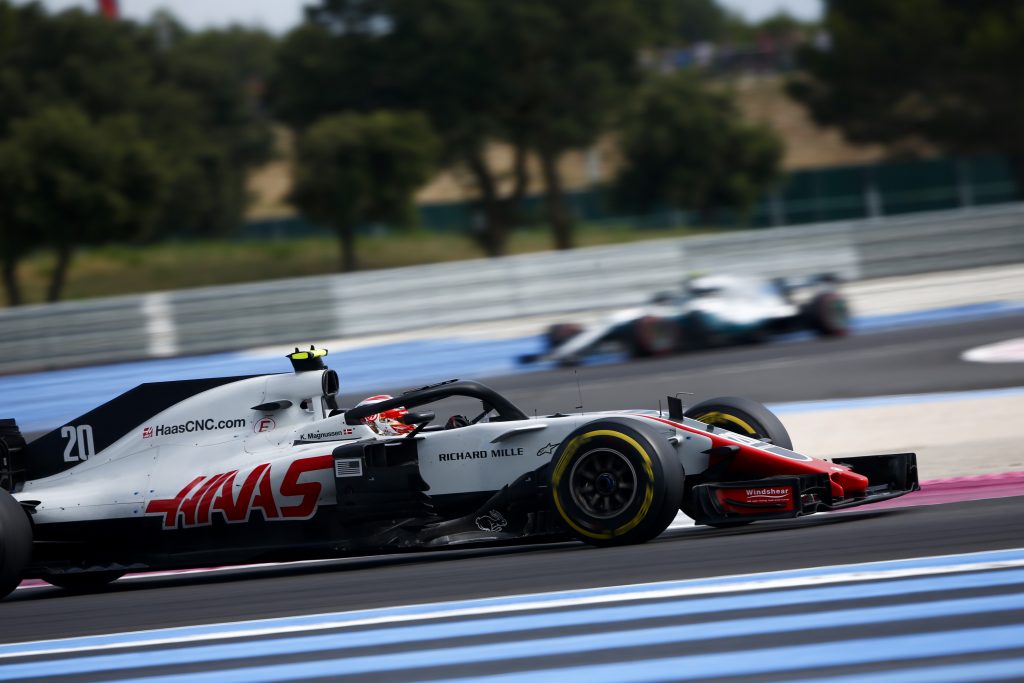 Valtteri Bottas (Mercedes – 7th):
"That was a shame because we had a strong car today as Lewis' result shows. But my race was lost in Turn One. I was on the outside going into it and I knew that keeping that line would put me on the inside for Turn Two. Then suddenly I got a hit from behind, had a puncture and damaged my floor. After that it was difficult as the car was quite damaged and I could feel the lack of rear end. I was sliding around and had to do a second pit stop which was unfortunately slow so we lost more time there. I guess today was just not my day; in a way it sums up my season so far. But there are some positives – we were strong as a team, although unfortunately we could not turn that into a perfect points result. I also set the fastest lap of the race despite the condition of the car. I'll keep my head down, work hard and hopefully the luck will turn around at some point – I think it's about time."
Unlucky race today. First lap puncture and damage meant only 7th possible today.. next time!#VB77 #F1 #FrenchGP@MercedesAMGF1 pic.twitter.com/sCS5JDXSvP

— Valtteri Bottas (@ValtteriBottas) June 24, 2018
Maurizio Arrivabene (Ferrari – Team Principal):
"It was a shame about the accident at the start, which meant we couldn't show what we could really do. But on a track that is not best suited to the SF71H, it proved to be very competitive in tenms of its race pace. That was evident from the great fight back up the order, featuring overtaking moves from Kimi and Sebastian. The team gave its all, making the right strategy calls to give the drivers every chance to get the best result possible in the circumstances. With such a tight calendar, we are already looking ahead to the Austrian GP, which gets underway in a few days and we have to focus on making up the lost ground."
Nico Hulkenberg (Renault – 9th):
"It was good out there today, I'm happy to gain a few places and finish in the points. Lap one was interesting, just to survive was important as it was carnage everywhere. We were a little on the back foot yesterday, so ninth was probably the best we could achieve today. I had fun out there, though, making a couple of overtakes and enjoying a bit of racing. Carlos was on for a good result and it's a pity he missed out on sixth as that would have been really good points for the team. Overall, we've gained points in the Constructors' so that's not too bad at all."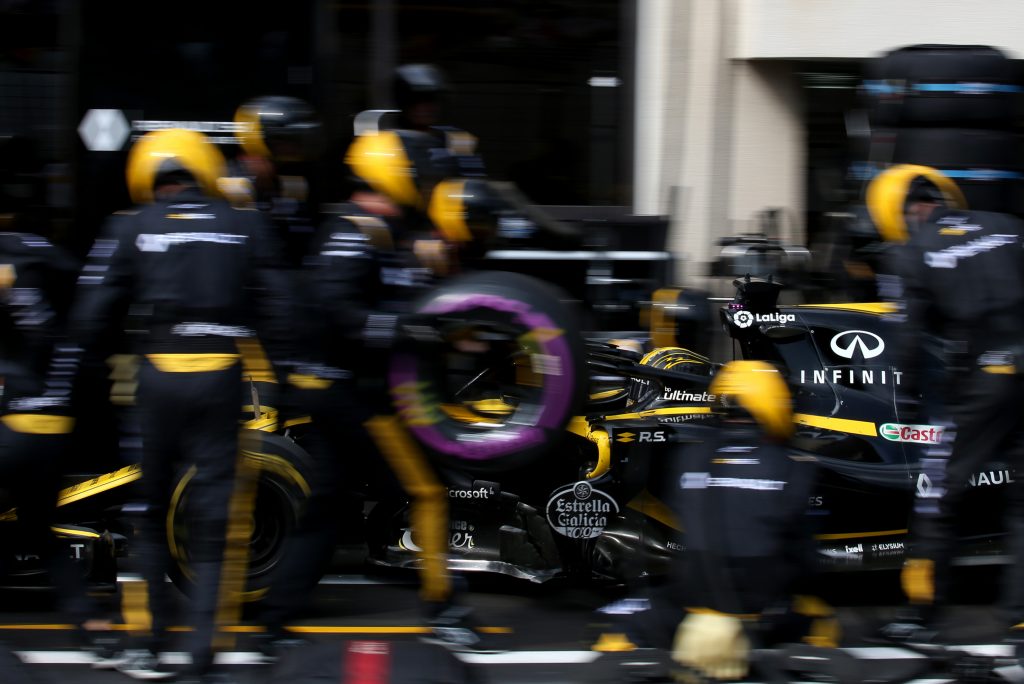 Pierre Gasly (Toro Rosso – DNF):
"I'm very disappointed, it was tough to finish the race after just three corners. In Turn 3 I went on the inside and I thought Esteban had seen me, when I saw he closed the door I couldn't avoid the collision. It's a shame to have this incident – especially at the French GP with two French drivers. It's very difficult to take, I really wanted to do well this weekend and it's definitely not wanted from my home race."
Charles Leclerc (Sauber – 10th):
"Overall, I am satisfied with the outcome of this weekend. I had a great qualifying result yesterday, and felt confident in the car. Having scored another point for the team during the race today feels great. It was fun to drive, and I had some good fights with the drivers around me. We are moving in a positive direction, and improving our performance week by week. I really look forward to seeing what is possible next weekend."
And again in the points 😉
See you in Austria 😘 pic.twitter.com/lOfWTDhOo4

— Charles Leclerc (@Charles_Leclerc) June 24, 2018
Esteban Ocon (Force India – DNF):
"A very disappointing day. I made a good start and got alongside Romain [Grosjean] down the pit straight before he made contact with me. I was on the edge of the track but he moved over and hit me, which caused a lot of damage to the side of my car and the floor. After that, Pierre [Gasly] lost it under braking in turn three and hit me from behind, which ended my race completely. I feel very sad right now because I have been looking forward to racing in front of my home crowd for such a long time and it only lasted three corners. The fans here have been amazing all weekend so I have to say a big 'thank you' for all the positive energy they have given me."
Carlos Sainz (Renault – 8th):
"It hurts a little bit to end the race like that. We were having such a good weekend from start to finish. We had a strong qualifying, made a clean start running in the top three early on, and then controlling sixth. The second-half of the race was fast-paced and we were managing it well until the sudden problem, which cost us two or three seconds a lap. It's a shame and I feel sorry for the whole team, as I think we deserved to be best of the rest today. These things happen in racing, and it's my first reliability issue of the year, so let's move on and start preparing Austria."
Arrrghh this sport is so unfair sometimes!! Good Qualy, great start from p7 to p3 and running p6 the whole race until we had a loss of power… anyway great weekend overall so we keep the possitives! pic.twitter.com/RY7GixIDwH

— Carlos Sainz (@Carlossainz55) June 24, 2018
Romain Grosjean (Haas – 11th):
"We pushed as hard as we could, but we had some damage on the car from the first lap, and that was difficult because it removed some aero balance. I came back as hard as I could, but we were just too far back. The car is superfast and Kevin did a great job today, so I'm happy with that, but I want my turn to come because this stretch of bad luck is becoming a bit painful."
Otmar Szafnauer (Force India – Chief Operating Officer):
"It's not really been our weekend and seeing both cars retire from the race concludes a disappointing French Grand Prix. Esteban's race was very short and he was simply the innocent victim of other drivers' mistakes. The hit from Grosjean on the pit straight was totally unnecessary and unexpected, and caused significant damage to the floor of the car. Then being hit by Gasly caused even more damage and put Esteban out on the spot. Sergio escaped most of the opening lap carnage and was fighting for points until there was a rapid water pressure drop, which ended his race. We are still investigating the root cause of this issue."
Marcus Ericsson (Sauber – 13th):
"I am quite happy with my race. It was a tough weekend, and having started after only running in FP1 and qualifying, we did a good job in getting on the pace during the race. I made a good start and I was able to evade the incident on the first lap and to gain positions. After that, I struggled with the balance of the car and didn't advance as well as we hoped to. In the second half of the race, the car felt much better and things were running more smoothly. The tyres were working better, and I closed the gap to the competitors ahead. We also had a very fast pit stop again. Now, we have to make sure that we understand what happened at the beginning of the race and come back even stronger in Austria next week."
P13 at the 🏁. Decent race with some fun fights in it! Even though a difficult weekend I'm bringing quite a lot of positives from it. We're taking steps in the right direction. Onto Austria next weekend 💪🏻💯 #ME9 #FrenchGP #F12018 pic.twitter.com/zkLvQwYNdY

— Marcus Ericsson (@Ericsson_Marcus) June 24, 2018
Frederic Vasseur (Sauber – Team Principal):
"It has been a positive weekend for us. We had good pace in qualifying, and increased our pace step by step. Today, both of our drivers fought in the midfield during the race, and we are making good progress as a team. It is important for us to keep pushing and stay in the fight with our direct competition in the races ahead. We feel confident for the next Grand Prix in Austria."
Fernando Alonso (McLaren – DNF):
"I started this race on the back-foot, losing positions at the start as I avoided a lot of accidents around me. Too many cars ahead of me took a short-cut, but I stayed on track and ended up last. I was still last after the Safety Car period, had a problem with overheating brakes, then used one set of tyres while running in traffic for nearly the whole race. Then, at the end, I had to retire with a suspension problem. In five days' time, we have another opportunity to forget today and raise our game. I really hope this weekend was a one-off and that we'll show better form at Spielberg and, in particular, at Silverstone. I know there are some new things coming over the next few months, and I'm still quite optimistic in spite of us being uncompetitive this weekend."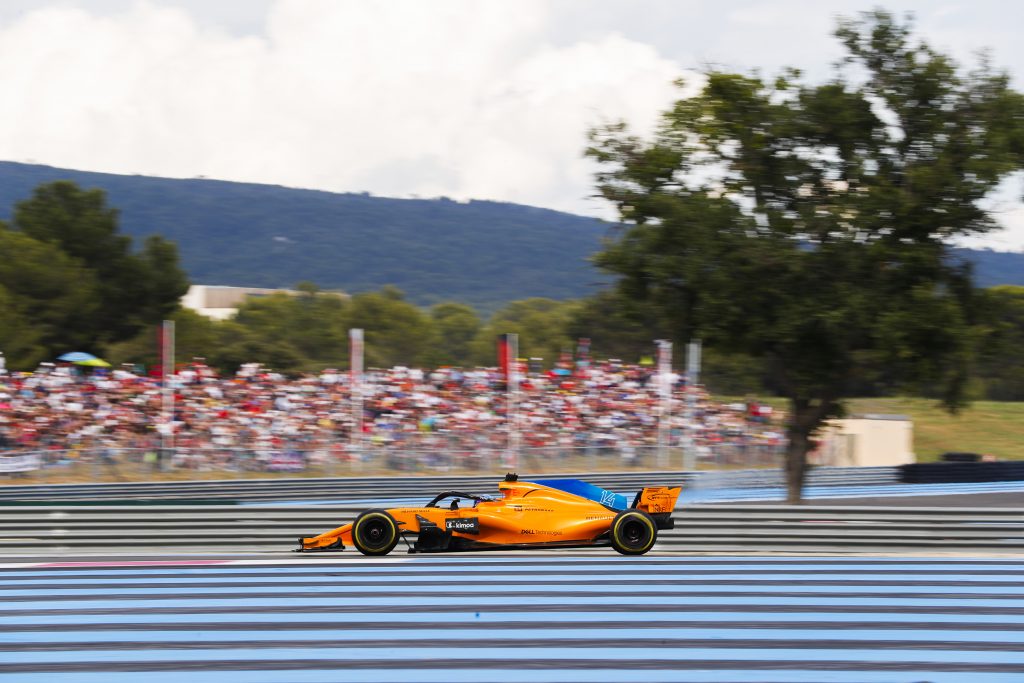 Brendon Hartley (Toro Rosso – 14th):
"It was a clean and good race, but starting last it was hard to make much headway. I had a good battle with Marcus early on, but he got me back during the pit stops. I kept out of trouble on the first lap – a couple of cars cut the chicane and I didn't make up much ground, but at least I was able to keep the car safe. I wish we could have made some more progress but ultimately we didn't have the pace today. I moved forward and got by the two Williams, but I don't think there was much more we could do in the race, it's tricky when you start at the back."
Stoffel Vandoorne (McLaren – 12th):
"For us to finish in the points would have required a fair bit of luck. We knew that, if no other cars got into trouble, points would be tough for us – and so it proved to be. Our pace today was definitely better than it was in qualifying yesterday. Once we can improve our Saturday pace, it should help push us further up the order in the races too. I had a decent race, I overtook Ericsson and Fernando at the end, so it was a positive afternoon for me. But we didn't get any points for the team, which is unfortunate. There's nothing particularly wrong with the balance of our car, it's just that our pace is not strong enough."
Tough weekend for us, we pushed the maximum out of this race! Good thing Austria is just around the corner!! 👊 #SV2 #FrenchGP #McLaren #Renault pic.twitter.com/RhzNV5iTxR

— Stoffel Vandoorne (@svandoorne) June 24, 2018
Sergey Sirotkin (Williams – 15th):
"It was quite a busy race with some good battles. I had a bit of fun on the first lap, but obviously you want more pace so you can battle and overtake people, but today that was not the case. It would be more pleasant to battle rather than to protect, but still it was a step from qualifying. With our strategy we could fight the cars up to the very end of the race. I still think my race could have played out differently because I was just stuck behind the cars in front. It was costing me the brakes and the tyres, and I wasn't able to do anything, which I think we could have done differently. I did what the team wanted me to do. We are where we are, it's not easy."
Sergio Perez (Force India – DNF):
"It's disappointing to finish the race like this. We had a sudden drop in water pressure and had to retire the car. It's a shame because we had the opportunity to score a good amount of points and we leave empty-handed instead. I made a good start and kept clear of the incidents. I would have been eighth but Grosjean cut a few corners and got past me. We gave everything to try and get a result, but the luck wasn't on our side this weekend. We have upgrades coming for Austria and I hope they can make us more competitive for the next few races."
What a shame that I had to retire from the race when we were already in the points. The last time I couldn't finished a race was in Belgium last year. We'll keep working hard and we will try to recover the points in Austria! #NeverGiveUP 💪 #Checo11 #FrenchGP pic.twitter.com/KkXrrqWvMT

— Sergio Pérez (@SChecoPerez) June 24, 2018
Lance Stroll (Williams – DNF):
"At the beginning the pace wasn't too bad and I had a good start. With about 20 laps to go I felt a massive vibration on the car and it was just big wear on the front-left tyre. I had a flat spot on that tyre and then with Vandoorne when he overtook me it was already so bad that I couldn't turn right, as I had no support on the left tyre. Then with a few laps to go the vibration was so bad the tyre just blew and that was it. It was optimistic to go the whole race on one set of tyres, and I think we were the only ones trying to go the whole way. We tried to do something, but it just didn't work. It was certainly not the race we were hoping for."