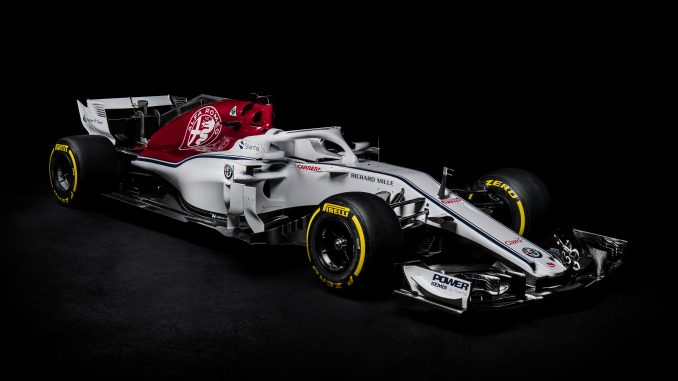 Alfa Romeo Sauber has launched its car ahead of the 2018 Formula 1 season.
The C37 is the first product of the partnership between the Swiss team and Italian manufacturer. Probably the biggest change is the livery – last year's blue, white and gold has been replaced with a mainly white body with red, more in line with the colours previously used by Alfa Romeo.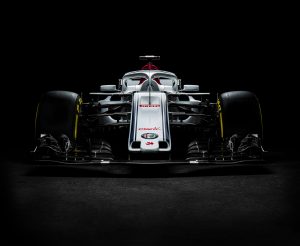 Team Principal Frederic Vasseur said: "I am very much looking forward to the 2018 season, and to seeing Marcus (Ericsson) and Charles (Leclerc) on track. We have put lots of effort and hard work into the C37 over the last few months, and it is fantastic to be launching the new car today. I am convinced that Marcus and Charles form the perfect driver line-up, with one being an experienced driver and one a promising rookie. Marcus is going into his fourth season with us. He is a valuable part of the team, and we benefit from his experience and precise technical feedback. As for Charles, he has proven his talent in prior categories and deserves to be on the Formula 1 grid this season."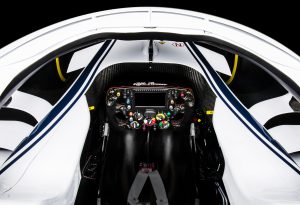 Technical director Jorg Zander added: "It is great to finally reveal the C37 today. The 2018 challenger is the result of the hard work that everyone in the factory has put in over the last few months. Speaking about the C37, the car philosophy is much different to that of the C36. The aerodynamic concept has changed significantly, and the C37 has several new features in comparison to its predecessor. We are positive that the new concept offers us more opportunities and will help us to make improvements during the course of the season. The 2018 Ferrari engine will also give us a boost in terms of our performance. We hope that we will make progress with the C37 and that we are more competitive compared to 2017."
F2 champion Charles Leclerc will make his F1 debut in the car alongside Marcus Ericsson, who continues with the team despite failing to score any points last year. The Monegasque driver was quick to praise the team's 2018 challenger on social media.
And here it is !!!!!
What a beauty… Absolutly in love with it 🤤 See you next week on track 😘 pic.twitter.com/AQAWzaE8ww

— Charles Leclerc (@Charles_Leclerc) February 20, 2018
The team has also been busy announcing a series of new partners and sponsors over the last 24 hours. Yesterday Alfa Romeo Sauber confirmed watch brand Richard Mille, a long-time sponsor of Charles Leclerc, would be joining them, while Carrero, Claro and Kappa have all been unveiled as "premium partners" this morning.
We'll get to see the car in action when pre-season testing gets underway at Circuit de Catalunya in Spain on Monday.