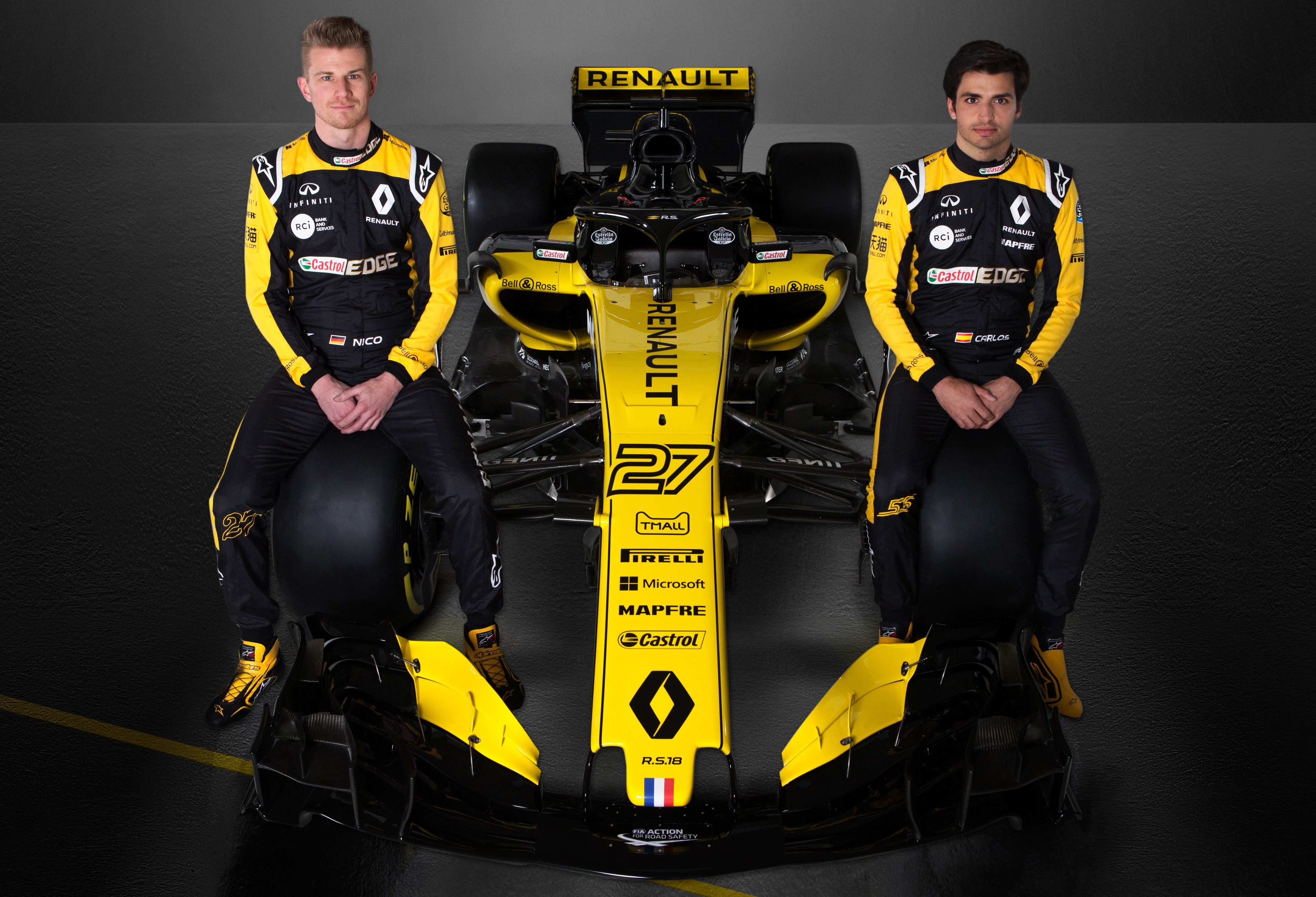 Renault have become the latest team to unveil their car ahead of the start of the 2018 Formula 1 season.
The team revealed images of the R.S.18 this afternoon, along with a series of holographic videos showing of the new car. As with all 2018 cars, the Renault introduces the Halo device for this year, and has a slightly different livery with more black on the sides and a lighter, brighter yellow.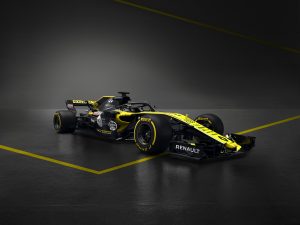 2018 will be the team's first full season with pairing of Nico Hulkenberg and Carlos Sainz, having acquired the Spaniard on loan from Red Bull towards the end of the 2017 season.
Team principal Cyril Abiteboul said: "We have everything to be positive about this year. We have two very talented and ambitious drivers. Last year Nico gave us exactly what we needed with his experience, knowledge and ability to lead both on and off the track. Carlos joined us at the end of the season and we though long and hard about it.
"Our headline target is to show continued progression through results. We want to be able to showcase our progression in every regard; power unit, chassis, operations, drivers. Everything must improve and we must continue to grow. We want to demonstrate this is many different ways, from the teams we will be directly racing against, to the gap to the leaders, including our fan base and the respect that our team will inspire in the way we behave on and off the track."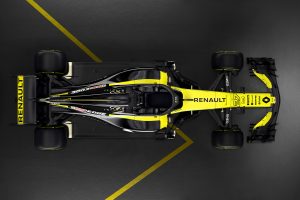 Hulkenberg said: "Hopefully we'll be battling for positions a bit further up the order. The cars will look quite similar apart from smaller shark fins and the addition of the halo. I like to look at the R.S.18 and I know everyone at Enstone and Viry has been dedicated to improving all areas of this package."
Sainz added: "The design looks really promising. You can tell the guys have been pushing hard and doing their homework on it! There's a lot of detail and that's very encouraging to see. I can't wait to jump into it and start sharing feedback with the team."
The team also confirmed Jack Aitken from their young driver programme will be the third and reserve driver for 2018, combining his role with a race seat in F2, while fellow F2 driver Artem Markelov comes in as a test and development driver. He'll get to drive this year's car and the 2016 model as part of his role.