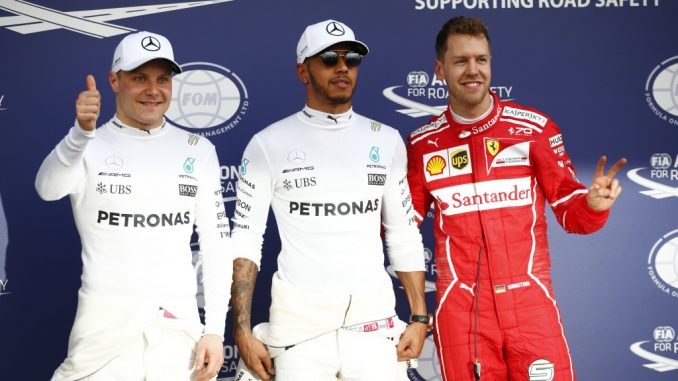 A few selected quotes from the 1st qualifying session of the season at the Australian Grand Prix (you'll notice that Renault are missing from here as they only seem to send English news out every so often and none of us can speak French!)
Carlos Sainz – 8th
We can call today a good but not perfect day. We definitely started the qualifying session very far off from a balance point of view compared to yesterday; we lacked a bit of stability on the car and it wasn't giving me as much confidence as on Friday. I therefore had to go little by little instead of pushing straight away from the beginning… That's why it wasn't the perfect start but it ended well. Getting into Q3 was difficult, as it was all very tight, but in the end it all came together and I'm definitely satisfied with our result
Daniil Kvyat – 9th
It's good to get through to Q3 with both cars, we can be happy with our Saturday. We missed a bit of test time a few weeks ago in Barcelona, so we came here still improving through the whole of yesterday. We did a good jump overnight and we were able to put a good lap together in today's qualifying, which was very tight! Q1 was difficult for everyone because the track always does what it wants here, so we had to pick-up information and learn very fast, which we did.
Lance Stroll – 19th
The day started off tough and it was hard to recoup from that. What happened in FP3 was a little touch and it led to a lot of things. The qualifying session was in a rush and we didn't get to do what we had planned. However, the team did a great job to get me out in qualifying so a big thank you to them. I think we have to forget about today, especially as our pace was much better than that, and in FP2 we were over half a second quicker than in qualifying. Obviously it is a long race and, played intelligently, we can do something but we will work that out tonight and see about tomorrow. I now want to put the day behind me and move on to the race, which will be interesting starting from the back.
Fellipe Massa – 7th
It was a good qualifying session. I am happy with my qualifying and the laps I was doing. It's the first qualifying session of the season and the first time I have used the new ultrasoft tyres, after missing some laps on those yesterday. All in all I was happy with qualifying. Sixth would have been a great position for us today but I think Romain did a very good lap, which I was not able to beat. That said, I am sure we can fight in the race and I'm really looking forward to making the first race of the season a good one.
Romain Grosjean – 6th
Happy day. It was quite an unbelievable qualifying session for us. It's a shame that we didn't get Kevin there, but the car is looking good, even better than what we've seen recently. We've made some good progress over the weekend. There's a lot more we can understand and analyze but, generally, it's a great start for us.
Kevin Magnussen – 17th
Went off the track in turn 12 on both of my laps – really annoyed with that. The car was there in qualifying. My lap was good until I went off. Both times my lap was good. I'm disappointed with that. We should've been a lot further up the grid. Now, I have to fight quite hard in the race. There's still a lot that can happen and I will give it my best tomorrow.
Sergio Perez – 11th
It's disappointing to miss out on the top ten by such a small margin – less than a tenth of a second. However, P11 is not a bad starting position and we can certainly race for good points. All the teams in the midfield seem to be very close to each other in terms of performance and there are going to be very close battles in the race. Tyre degradation is very low and finding the right rhythm during the race will be a challenge. Overtaking is difficult here, especially with these very wide cars, but I will fight hard tomorrow. I am determined to start the season well.
Esteban Ocon – 14th
I've been on the learning curve this week in Melbourne and I'm not feeling particularly satisfied with today's qualifying session. Yes, it's the first time I've reached Q2, but there is more potential in the car. I learned a huge amount during the session and despite being far away from Sergio in Q1, I was much closer in Q2. Unfortunately I made a small mistake on my final run, so I missed the chance to be higher up the grid. We saw today just how close the midfield fight is going to be this year because even small margins can make a huge difference.
Stoffel Vandoorne – 18th
I had a fuel pressure issue in Q1 and had to abort my first two runs as the engine was running low on power. That was a shame – because, after FP3, everything was heading in the right direction and I was feeling confident. But it's always difficult when you only get one opportunity to set a time because you can't take risks and have to make it really count.
Fernando Alonso – 13th
After the difficulties we encountered in winter testing, we came to Melbourne without a clear idea of where we stood. But we've more or less run through all the sessions without trouble – which is better than we'd expected. I had sufficient sets of tyres to be able to enjoy my laps in both Q1 and Q2. I was happy with the balance of the car and was able to really push it. That's useful because, at the moment, we need to extract the maximum out of the package we have. Tomorrow we'll start 13th – in the middle of the pack – which is definitely not our target. Finishing the race is going to be tough. And, if we do finish it, to end up in a decent position we'll need help from the weather and for other cars to encounter trouble.
Marcus Ericsson – 15th
It was a decent first qualifying for us. Throughout the weekend we have worked hard to maximize our current package. I managed to set a good lap in Q1, which was enough to put us in Q2. The second qualifying session started off well, but then I went a bit wide in turn 9, so I lost some lap time there. P15 is a decent position for starting the first Grand Prix of the 2017 season.
Antonio Giovinazzi – 16th
That is a special day for me kicking off my first Formula One Grand Prix weekend. I am really happy with my performance today, I was just a few tenths away from Q2. It will be a long race tomorrow; a lot can happen here in Melbourne. I will do my best to put in my maximum performance.
Sebastian Vettel – 2nd
If we look back twelve months, the progress we have made is clear to see, we are working well as a team, having had a great winter; a winter of changes, but all for the best.
Kimi Raikkonen – 4th
I made life complicated for myself right from the first session: I never managed to put all the sectors together and that cost me lap time. But the car feels strong and I just have to do better.
Max Verstappen – 5th
It's been a bit of a tough weekend in general, I haven't done as much running as I would have liked. Qualifying was pretty much the first time I managed to string some laps together uninterrupted. I am not disappointed as I think this is about where we expected to be at race 1. Tomorrow it is important for me to have a quick and clean start and let the guys in front battle it out. That could then lead to some opportunities.
Daniel Ricciardo – 10th (no time in Q3)
That was a tough one today. I don't crash into the barriers often and the last place I want to do that is at home. But I feel I crashed for the right reason, as I was basically pushing and trying to find the limit and these things happen, so let's say I'm not disappointed by the approach, it was just more of a frustrating outcome, starting 10th instead of being under the top 5.
Valtteri Bottas – 3rd
Third position is not ideal. I couldn't quite get a perfect lap in, so I'm not quite satisfied with the result. But what I'm really proud about is the team of people who built this car. I only saw a very small part of the preparation for this new era of Formula One – but it's really nice to see that all of the work has paid off. Tomorrow is the day that matters and my race starts have been quite strong, so hopefully we can keep that going.
Lewis Hamilton – Pole
It's been a fantastic weekend so far. It's amazing to be here for the 11th time. It feels like only yesterday that I came here for my first race in 2007. I'm just incredibly proud of the team. The rule change has been huge – it's been such a massive challenge and the guys have worked so hard to get the car to where it is today. To be up here representing them is fantastic. I'm looking forward to the race. I think it's close between us and Ferrari. Tomorrow is about putting all of the work that's gone on over the winter and over testing into practice. I think Valtteri did a fantastic job in his first qualifying session, which is great for us.