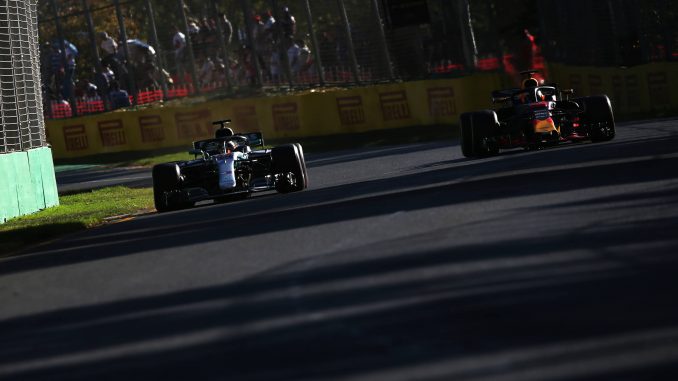 The first two practice session for the season-opening Australian Grand Prix took place in Melbourne earlier today, with Mercedes's Lewis Hamilton setting the fastest times in both sessions.
Red Bull showed good pace on longer stints while Haas and McLaren appear to be leading the 'best of the rest' race.
Here's what some of the drivers had to say after P1 and P2:
Lewis Hamilton (Mercedes):
"Coming to the first race, you really have no idea what it's going to be like. You don't how you're going to feel physically, you don't know how the tyres are going to react to the circuit. But we started on the right foot today, we got through everything we needed. It closed up a little bit in FP2 in terms of the gap between us all, but that's exciting. It's more challenging for me to try and eke out a little more from the car.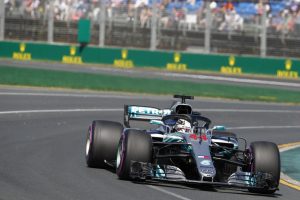 "It's been such a nice day, Albert Park is a really beautiful place to be and work when the weather is like this. The tyres definitely didn't seem to have the same issue that we had in Barcelona where they were blistering, so it felt a lot more normal. Obviously the car is quicker here than it was last year, so it feels better everywhere. Turns 11 and 12 are crazy, we're not even braking into that corner, it's insane. It's going to rain tomorrow and on Sunday as far as I'm aware. I've not driven in the rain yet on these tyres, so that'll be interesting."
Sebastian Vettel (Ferrari):
"It's been a rather dull day of work, like every Friday. We tried to chase the balance because I didn't feel completely comfortable at first, but I'm not worried about that because I know that if we do everything right, the car should be in better shape. It looks like we are close, which is good news, so we should be able to do something tomorrow.
"This track is particularly tricky, in that if you don't nail it at first, then there is quite of bit of lap time to be found, and I think we still have much potential to extract. The car is fine; it's not where we want it to be yet, but if we keep on working, it should be ok. I really hope to make a bigger step than the others."
Max Verstappen (Red Bull):
That's what I call a positive start to the season 👊🏻 The car handled well and I'm happy with today. There is of course always room for improvement, so we #keeppushing #AusGP pic.twitter.com/Ne1RUdu2gQ

— Max Verstappen (@Max33Verstappen) March 23, 2018
Romain Grosjean (Haas):
"It's been a good day. I'm happy with the car and the guys did a great job getting everything ready. We had a successful winter test, and it's good to confirm that the car is up there on a different track and with different temperatures. Obviously, it's early stages and we need to keep up the work and keep building everything. There are areas where we can improve the car but, generally, I'm very happy with how today went."
Kimi Raikkonen (Ferrari):
"Everything felt a bit different from testing, but it's normal when you are in a different place. The track itself felt much better than last year, in terms of grip. It looks like there are a lot of leaves, but this doesn't really affect the driving. It's not easy to find a good set up, but the start today was not too bad. We tried a few things and did our best to improve here and there. We are considering which way we should go and trying to figure out the best way to do that. It's a normal story, especially at the beginning of the year. Let's see what the weather brings tomorrow. Tonight we'll go through all the work we have done today, we'll pick all the positive things and see what we can do."
Valtteri Bottas (Mercedes):
"FP1 was tricky for me, we had a bit of an issue with the suspension and also with the fuel system, so it was difficult to get a good comparison. I don't think these issues are something to worry about, just something we discovered in the session. In second practice the car felt a lot better but there's still more to unlock. I have to say thank you to the team because we are looking strong at this point, so I think it's a good start.
"It's good to be back on track and go racing. It's looking really close between us, Ferrari and Red Bull but that was more or less expected. Let's see what tomorrow brings. We got some information for the long runs if it's a dry race, we got some tyre data and we can see that a lot of things are behaving differently to testing in Barcelona because it's much warmer and it's a different tarmac. We've definitely learned a lot and we'll keep on learning. "
Pierre Gasly (Toro Rosso):
The first Friday of the year… it felt good to be back in the car to start the season properly! We tested many things for Qualifying and the Race but we still don't really know what the weather will be like both tomorrow and on Sunday – it looks like it might rain. Let's see how it goes, at least we did many tests and now we need to analyse the positives and negatives from today. I think tomorrow is going to be tight in the midfield, so we really need to put everything together –  it can make a big difference on the starting grid.
Nico Hulkenberg (Renault):
"We had a decent amount of work to get through but a reliable car to get all the work done. I wasn't so happy with the balance of the car on lighter fuel loads, but it felt much better when we went for the longer runs so there's a sweet spot yet to be found. I would say there's a decent amount of pace to come when we get the car working as I want it. It's just general improvement in pretty much every area; the brakes, better balance and grip and the usual things you look for to go faster."
Stoffel Vandoorne (McLaren):
Felt good to be back on track! Friday practices done✅ Are we in for some rain tomorrow ?!? 🤔 #AusGP #SV2 #McLaren pic.twitter.com/Wh2pjrfU3p

— Stoffel Vandoorne (@svandoorne) March 23, 2018
Lance Stroll (Williams):
"I think it was a positive day, looking at the laptimes and everything. I think we can improve quite a bit, because we got the red flag and I went back out and did my time on a one lap tyre, so there is definitely a few tenths in that. If you ask me I think we are in a decent position. We don't know where the other cars are on fuel and everything, and we don't know what engine mode people are running, so that is a question mark. It seems like the car is a bit better here than in testing. At the end of the session the engine went into a safety mode. At the practice start seeing the red lights with the halo is fine."
Kevin Magnussen (Haas):
"I'm fairly positive, but we still have some work to do. I had quite a few abnormal issues today – nothing big – but little annoying issues with small things that were breaking. That stopped us from running as much as we'd hoped for, at least on my side. We got at least one run that was representative where I got to feel the car, and I was happy with the feeling. I'm looking forward to trying again tomorrow. Obviously, we don't know what the weather's going to do, but if it's dry, I have a feeling we have a good package."
Carlos Sainz (Renault):
"It was a calm and fairly straightforward day for me and that was great to have for the first Friday of the season. The midfield is extremely tight so it's difficult to say where we'll be tomorrow. We do need to work on getting the Ultrasoft working a bit better as we didn't manage a clean lap with it today. Conditions were great on track; it was an ideal day for Melbourne, but I think tomorrow we might have more of a challenge."
Esteban Ocon (Force India):
Not the easiest day, but we will be there when it counts !😉
Pas la journée la plus simple, mais nous serons là quand ça compte😉! #EO31 #AusGP pic.twitter.com/oMvkvxf0fz

— Esteban Ocon (@OconEsteban) March 23, 2018
Sergey Sirotkin (Williams):
"Both sessions were quite good today. I went through different stuff, going through normal things to understand the car and the track. It's not easy, but it's as expected. Overall, everything feels very different to Barcelona. It's still a bit early to say, but I think we look OK. You get more confidence with every lap and every corner, especially when you try different things. There are still many new things for me to learn procedurally. Q3 is obviously the target, but the midfield is very close. It's not going to be easy but if we do a perfect job we could be there. We're improving, but altogether the picture compared to Barcelona looks very different."
Brendon Hartley (Toro Rosso):
"We missed a little bit of track time this morning in FP1 but we made up for the lost time with a good second session. Managing tyres is going to be a big topic for all the teams but we got some good data on both the long and the short runs. It looks like we're in the battle with the midfield, but there's still a bit to improve before qualifying tomorrow."