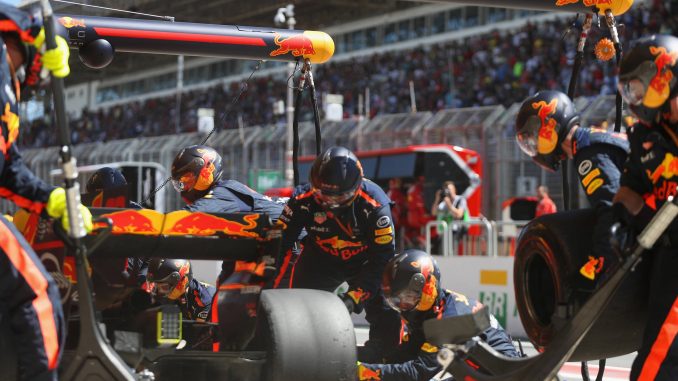 Formula 1 tyre manufacturer Pirelli has revealed which selected sets each driver has for next weekend's Brazilian Grand Prix, with little variation between the drivers from the top three teams.
Lewis Hamilton, Sebastian Vettel and the two Red Bull drivers will each have nine sets of supersofts, three sets of softs and just one lot of the medium tyre. Kimi Raikkonen has one fewer supersoft and an extra of mediums, while Valtteri Bottas has two sets of mediums and two sets of softs.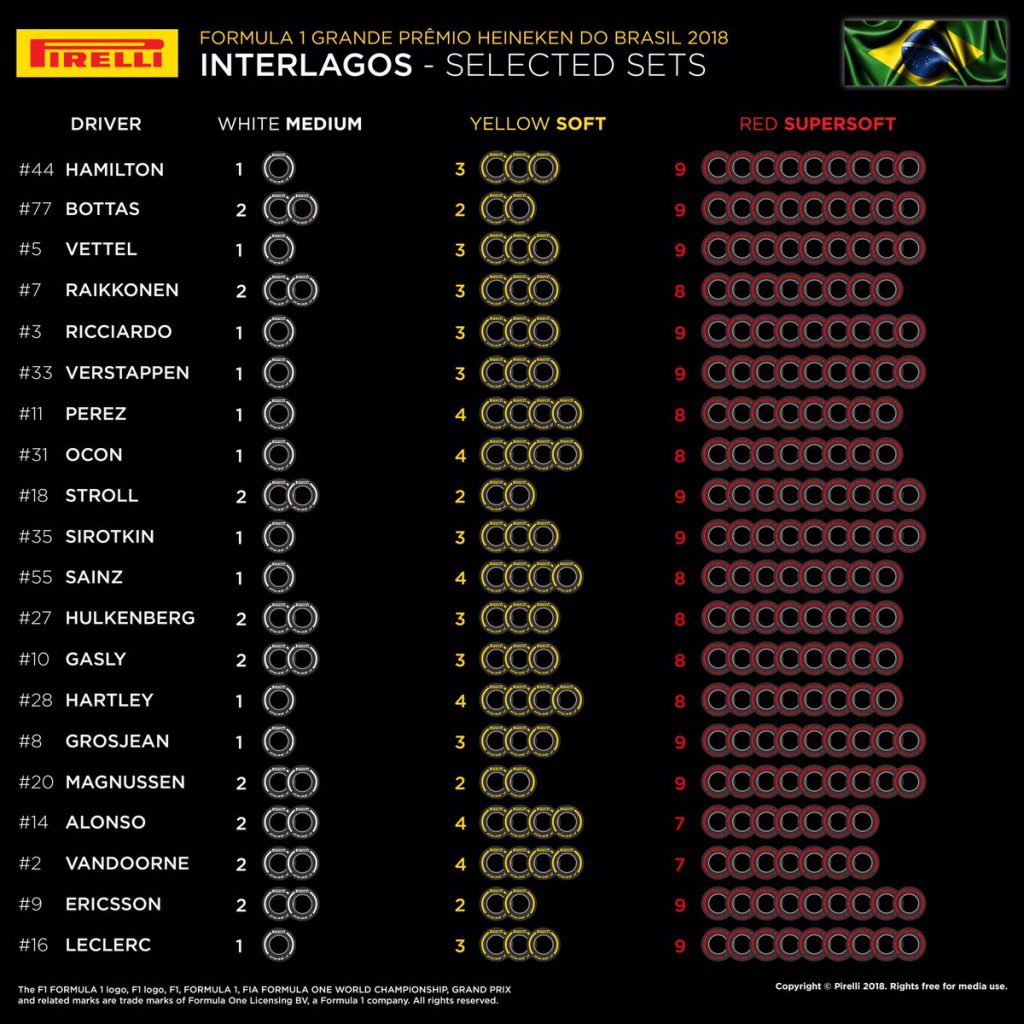 Williams, Haas and Sauber have also gone with nine sets of supersofts for their two drivers, while McLaren is taking a more conservative approach, opting for just seven sets of the softest compound at this race for Fernando Alonso and Stoffel Vandoorne. McLaren have frequently looked to use more of the harder compounds in recent races to give them different strategies during the race. It paid off for Vandoorne in Mexico as he managed to secure his first points finish since Azerbaijan.
The selected sets for Interlagos are some of the least varied seen this season. No driver has more than two sets of mediums, while everyone has between two and four sets of softs, and only McLaren have something other than eight or nine supers.
McLaren, Force India and Red Bull are the only three teams to bring exactly the same mix of the three tyres for both drivers. The compounds being used for this race are the same that were available for last year's Brazilian Grand Prix.