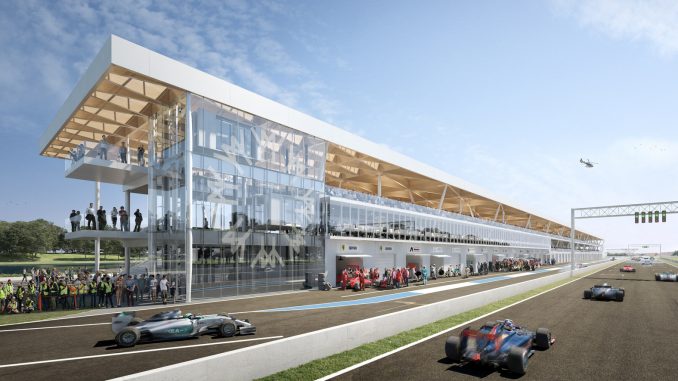 The administrators of the home of the Canadian Grand Prix have unveiled plans to spend $48m improving the infrastructure at Circuit Gilles-Villeneuve.
The Societe du parc Jean-Drapeau (SPJD) has announced it will renovate facilities in the paddock in time for the 2019 Formula 1 season.
The project includes constructing a new three-storey paddock building, increasing the capacity compared to the current building from 1800 to 5000.
The new building will include team garages and offices on the ground floors, private boxes, the podium and media complex in the middle tier, with more private boxes and a terrace on the top floor. There are also plans for a freight lift big enough to transport cars between the three levels.
The commitment to invest in the circuit comes after the promoters of the race agreed a new contract, keeping the Canadian Grand Prix on the calendar until 2029. Modernising facilities was a requirement for the Circuit when it signed up to continue on the F1 calendar. SPJD admits the current infrastructure has exceeded its lifespan and needs an update, with the requirements of Formula 1 having changes substantially since it first hosted the sport in 1978.
Work on replacing the current pit complex, which was built in 1988, will get underway immediately after next year's Grand Prix in June, and is due to be completed by April 2019, which is likely to be at least two months before that year's race in Canada.
The city of Montreal will contribute $30m of the $48m needed for the work as part of the $190m it has committed to spend over the next decade. The city reportedly had to pay a $4m fine to Formula 1 last year for not having started to renovations sooner.
The construction works could be a problem for the city's Formula E commitments though. Montreal is contracted to host a round of the electric championship for the next two years, with the Mayor promising to move the race to Circuit Gilles-Villeneuve as one of her campaign promises. That won't be possible for 2018, while other construction projects and a funding issue have cast doubt on the future of that race.
SPJD described the Canadian Grand Prix as the country's largest tourist event which results in incomparable exposure internationally. Montreal will be hoping its investment in the striking new building will protect the event's status for years beyond its current contract with F1.