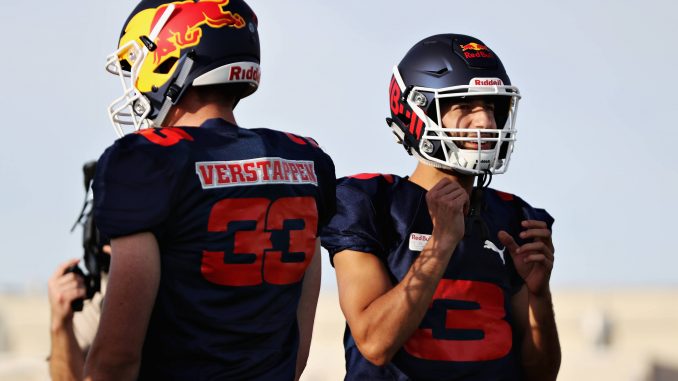 Formula 1 has announced plans to hold a Grand Prix in downtown Miami in 2019.
The City of Miami Commission will vote on whether to give the race the go-ahead later this month from 2019 until 2028. Although an exact date for the race hasn't been decided yet, F1 bosses expect the Grand Prix would take place in October.
In a statement announcing the plans, F1's managing director of commercial operations Sean Bratches said: "Earlier today the City of Miami Commission took an important step by adding an item to their upcoming agenda, that if approved, will make way to bring Formula 1 to downtown Miami next season.  We appreciate the community's interest in hosting a Formula 1 race and look forward to working with local officials and stakeholders to bring this vision to life.
"With over half a billion fans worldwide, Formula 1 is the greatest racing spectacle on the planet, and Miami's status as one of the world's most iconic and glamourous cities, combined with its robust tourism infrastructure, makes Miami the perfect destination for Formula 1 and its fans."
US entrepreneur and supporter of the race Stephen Ross added: "Miami is a first-class global city and Formula 1 is a first-class global brand.  In cooperation with the City of Miami and Miami-Dade County, I am confident we can deliver yet another global event that will be a destination for people from around the world and drive economic value to South Florida.  From football and soccer to tennis and motorsports, Miami deserves only the best in music, food, art, fashion, and sports and entertainment, and that is exactly what we plan on delivering with a Formula 1 race."
The United States Grand Prix at the Circuit of the Americas in Texas usually takes place in October. If the Commission approves these plans, it would see the USA hosting two Grands Prix in the same month. It could also mean the calendar is shuffled for 2019 to make room for another American race. Germany may not be on the calendar next year as the Hockenheinring only hosts the race every other year, which could mean a race later in the 2018 season moves earlier in the year. Russia is later than usual this year due to the FIFA World Cup, while Azerbaijan was earlier than in previous years. The Baku race could move back to the summer, allowing Russia to revert to April and the Miami race fill the gap later in the year. The current agreement between F1 and the teams limits the season to 25 races, with 21 already on the calendar this year. The City Commission meeting takes place next Thursday.