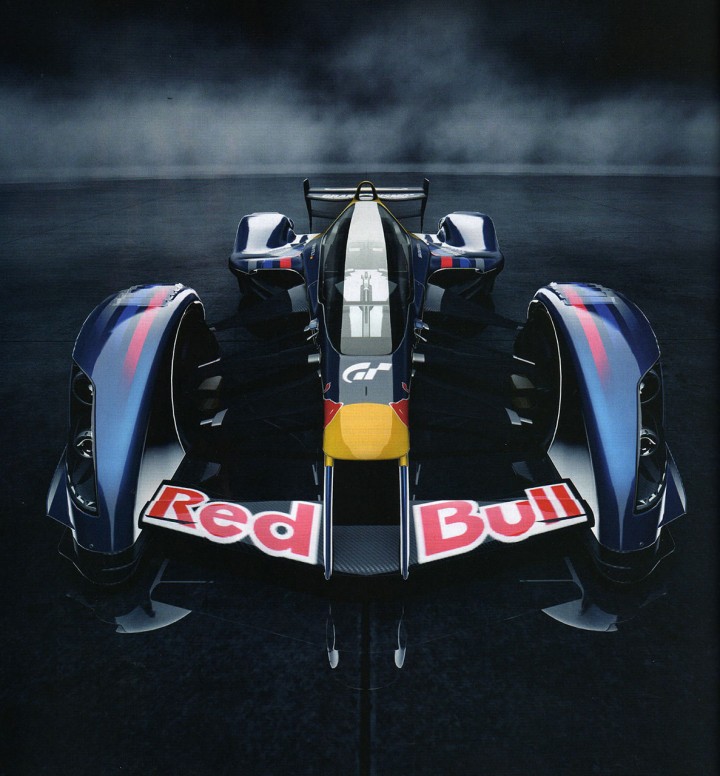 Sitting by myself on a gloomy autumnal day, the idea popped into my head that at first was entirely fantastical, yet the more I thought of it – the more possible it could become.  It's a scenario that is unlikely; this I shall admit. But don't let that put you off what is essentially a story conjured up in my imagination. It had to stem from somewhere after all. With so many ludicrous ideas banded around F1, this isn't the worst.
Marussia and Caterham leave F1 with only 18 cars on the grid for 2015. Haas will be in F1 for 2016 but a season with only eighteen cars? Let's look at what happens now; With Bernie Ecclestone getting on a bit now and having to take responsibilty for some major changes, he decides to relinquish only half of his responsibilty of Formula One, with it going to the highest bidder that is preferred of course, by Ecclestone himself. A very rich Middle-Eastern consortium with a Western businessman at the helm is favourite in the media for a long time, before the unexpected bid from a Japanese ex-driver, backed by an engine manufacturer topples them and Ecclestone goes with the Japanese; for the "good of the sport". A well respected Japanese figurehead becomes Ecclestone's cohort within F1, and immediately believes that the Formula needs shaking up. He brings in many rules for the following season that Bernie agrees with, and some that he doesn't. In this period, some teams feel the restrictions have gone too far, and threaten to leave the sport.
As with all accusations and threats, Bernie seems to not take it too seriously and convinces his new partner not to worry either. Despite many meetings with teams, drivers and sponsors, goes ahead with ideas such as three-car teams, DRS being extended to 2 second gaps, rolling starts in wet conditions, harsher grid penalties and tighter chassis restrictions.  All designed to make racing more interesting and closer. One leading team is more outspoken than any other, and claims that they may have to leave Formula One. Fuel is suddenly added to the fire as the former favourite consortium from the Middle East announce that they are in talks with the FIA and are looking to form a new Formula to rival F1 as a prototype Formula and could be up and running as early as next year.  The leading team enters weeks of talks with the consortium and then the massive news breaks; the team decides to ditch prestigious, historic F1 to support this new Formula. The press release is damning, claiming that Formula One has finally become GP1; the fears of Red Bull's Adrian Newey have been realised.
The new Formula, dubbing itself "Formula A+" invites vehicle manufacturers not associated with Formula One to express interest in starting a team. Ford, BMW, Volkswagen, Lamborghini, Porsche and Peugeot apply early on. The idea is that this new Formula will use much of the same circuits that F1 uses and will be faster, yet safer and provide closer racing. The FIA are yet to ratify this new Formula, so much of it is still in the air. Formula One panics a little bit and puts forward an "exclusivity" clause on all of it's contracts for circuits, so that no rival Formulae (namely "A+") can compare themselves within the same arenas.
Oddly, the American businessman at the head of the Middle-Eastern consortium manages to make this play into his hands, and enters into discussions with circuits that F1 seems to have forgotten about. It becomes clear that sponsorship will play a part in the development of A+, but sponsors will have less control than they have in F1. The blueprint is set out, and it is confirmed that it won't start until the beginning of the following year, giving F1 a bit of breathing space and a whole season to develop it's new rules. The Japanese businessman and Mr. Ecclestone remain bullish, claiming that F1 is still number one, the pinnacle of motorsport. Formula A+ is claiming the opposite.
The idea for Formula A+ starts to look more and more appealing – to drivers, teams, manufacturers and most importantly – the fans. Cars will have basic restrictions on dimensions, meeting certain safety rules, using very few uniform parts. There are even few restrictions on engine sizes, although fuel usage is one thing that has to transfer into the new formula for it to comply with certain rules. The return of the screaming engines of F1's past? The big rule though, is that nothing is allowed to be secret and everything is disclosed. Everything from engine patterns, gearboxes, weight distribution to drivers personal set-ups, wheel cambers etc. The onus is back on the teams to create the perfect race car, in turn always spurring each other on for improvements that will benefit road cars quite soon after.
Formula One gets underway in Australia in March, with it's new regulations and minus the two folding teams and the one leading team that left at the end of last year. The grid is back up to 24 cars though, as the remaining 8 teams had signed up to three-car teams, which caused much havoc in the driver market over the winter. The new regulations are a hit at first with the fans, but drivers become frustrated and feel that they are being restricted too far. Racing fans forget about A+ for a while, until the summer, when Ford become the first to release a picture and a technical spec of their A+ car. It looks breathtaking, similar to F1, but more streamlined. The big question has been answered – it is to be powered by a turbocharged 5.0 V8, specially developed by Ford Racing to rev extremely high.  Lamborghini counter this and follow up only a day later – their car looking completely different to Ford's and being powered by their own supercharged V10, specially engineered by parent company Audi. The talk is back on again – by revisiting the past, is A+ going to become the future?
Autumn makes it way in and F1 releases it's calendar for the following year. There are no surprises, only a Grand Prix in Eastern Europe makes it way onto the calendar at the expense of a race that has proven a failure in only 2 seasons of F1 racing. Formula A+ holds a glitzy reception where it releases it's calendar the following week claiming that "real racing is back" and despite not being allowed to use current F1 circuits, it makes for interesting reading indeed.
1. USA – Laguna Seca
2. Argentina – Autodromo Oscar Galfrez, Buenos Aires
3. Brazil – Autodromo Ayrton Senna, Londrina
4. South Africa – Kyalami
5. Portugal – Estoril
6. Spain – Jerez
7. France – Magny-Cours
8. Great Britain – London Street Circuit
9. Holland – Assen
10. Germany – Sachsenring
11. Italy – Imola
12. Poland – Poznan Street Circuit
13. India – Buddh International Circuit
14. China -Zhuhai
15. Japan – Motegi
16. Australia – Adelaide Parklands Street Circuit
Borrowing some circuits from MotoGP, reviving some races that F1 had chosen to abandon in years past, and jumping the gun on the London street circuit was massive.  Sixteen races over seven months, with mulitple clashes on most race weekends with Formula One. The teams started to take shape, and much like the calendar with circuits, ex-F1 drivers were signed up. But strangely, nearly half the field is made up from drivers in so called 'feeder series' for F1. The under fire FIA, surviving huge pressure to give all of it's support to F1, has no choice due to Formula A+'s growing global popularity – before it's even started – and gives the Formula the literal green light.
F1's season goes as expected – there is an early pace setter whose team win the Constructors championship and then the drivers title with races to spare. Attendances at races are still good, despite the new competition. In A+ though, they experience similar numbers, especially at the forgotten F1 circuits. Ticket prices are much more affordable too, and the circuit owners are getting fairer deals, as the global TV deal is done for the viewers and the fans, not for the sponsors. It takes a little while to get going, with multiple retirements in the first few races. But once everyone finds their feet, the second half of the season heats up. Cars are constantly improved; drivers are able to push faster and harder. Both championships, the drivers and manufacturers, are still up for grabs in the last race of the season, with four drivers from three separate teams able to take the glory. Australia's Adelaide Street Circuit, formerly an F1 season closer, becomes the first race to defeat F1 viewing figures on the same weekend. A young driver with little financial backing, given a chance after festering in GP2 for a few seasons gets his break here and takes the title, beating two experienced F1 drivers and an ex-WRC rally driver to the title in the last few laps.
The motorsport world falls in love with A+. The second season sees more new manufacturer teams and a couple of drivers defect from F1. Is this more open prototype Formula that builds itself on the good bits of F1 history now the pinnacle of motorsport?