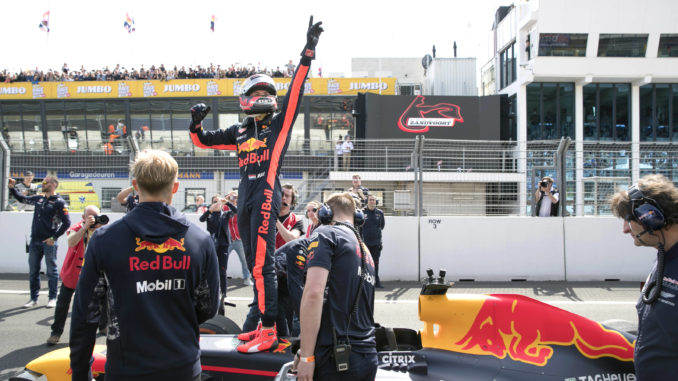 Formula 1 has announced the sport will head to the Netherlands next year with the Dutch Grand Prix taking place at Zandvoort.
The news was confirmed by F1 chairman and CEO Chase Carey at a press conference at the circuit this morning. The date of the race isn't known, with the 2020 calendar yet to be finalised, but Carey told the media it's likely to be at this time of year and before the Monaco Grand Prix. It's previously been speculated that the Dutch Grand Prix will take the place of Circuit de Catalunya on the calendar.
Zandvoort. We're coming.

The #DutchGP is back 🇳🇱

See you in 2020 👊#F1 pic.twitter.com/uUfauZ79Em

— Formula 1 (@F1) May 14, 2019
In a statement on F1's website, Carey said: "We are particularly pleased to announce that Formula 1 is returning to race in the Netherlands, at the Zandvoort track. From the beginning of our tenure in Formula 1, we said we wanted to race in new venues, while also respecting the sport's historic roots in Europe. Next season therefore, we will have a brand new street race that will be held in the Vietnamese capital of Hanoi, as well the return to Zandvoort, after an absence of 35 years; a track that has contributed to the popularity of the sport all over the world. In recent years, we've seen a resurgence of interest in Formula 1 in Holland, mainly due to the enthusiastic support for the talented Max Verstappen, as seen from the sea of orange at so many races. No doubt this will be the dominant colour in the Zandvoort grandstands next year."
Jump on board with Max for a lap of the Zandvoort circuit as #F1 announces the return of the #DutchGP 👌🇳🇱 More here 👉 https://t.co/8FhaFTuz2o pic.twitter.com/NJbn8lI6fo

— Aston Martin Red Bull Racing (@redbullracing) May 14, 2019
FIA president Jean Todt added: "I am pleased to see that Zandvoort will be part of the proposed calendar for the 2020 FIA Formula One World Championship, and thankful for the hard work of Formula 1 to bring the sport bring the sport back to the Netherlands. It is a circuit with a long and impressive history of competition and is a great challenge for drivers, and with the popularity of Max Verstappen I'm sure there will be a huge number of fans in attendance. There is now a lot of preparation needed to bring the circuit up to the required safety standards to host a Formula 1 race, and we will work towards this together with Formula 1, KNAF – the Dutch ASN – and the circuit organisation."
The track was previously on the F1 calendar from 1952 to 1985.