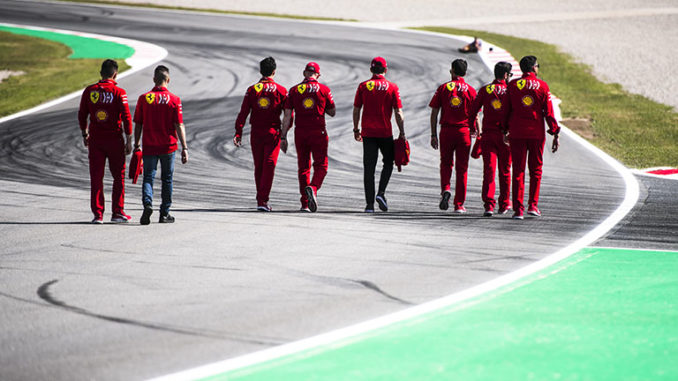 Podcast: Play in new window | Download
Subscribe: Apple Podcasts | RSS
So the headline of the Spanish Grand Prix was another 1-2 finish for Mercedes, but the real story was how Ferrari managed to screw up their strategy again. It's not much fun when what's meant to be the closest challenger to the most dominant team in the current era of F1 keeps shooting themselves in the foot time after time.
This week on the podcast we look back at the Spanish Grand Prix where we got a RedBull on the podium, both Haas drivers having to have "clear the air" talks after nearly taking each other out towards the end (anyone remember Sauber in 2016?), Carlos Sainz keeping up his run of scoring points in his home race and quite a bit more.
Also this might have been the last Spanish GP for the time being after the announcement today that F1 will be returning to The Netherlands next year and the 2020 calendar can only have 21 races on, as agreed by all the teams (mainly Ferrari)
There's also the usual features with new Formula Lee challenge (Monaco in the dry in a RedBull) a Who's A Total Shunt and our usual tangents. Also don't forget to sign up for our league in the official Fantasy F1 game and we've got our own predictions league running too that you can take part in.
Don't forget about our extra show on our Patreon page where you can get an exclusive extra podcast for as little as $1 a month. And if you want your own 3Legs4Wheels t-shirt you can get one from our shop at Teepublic
Enjoy
As always, you can listen here or on Stitcher and iTunes and most other podcast apps too along with Spotify, Acast and TuneIn Radio (which means we now play on Alexa devices)