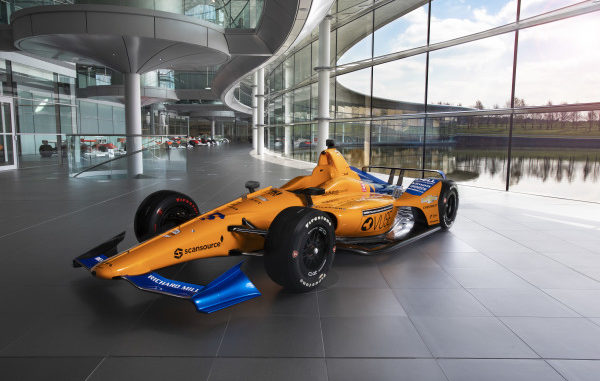 After a difficult week's practice at the Indianapolis Motor Speedway Fernando Alonso found himself in the position of having to take part in the last row shootout to qualify his McLaren for next weekend's Indy500
A crash on Wednesday lost the team vital practice time and they had to revert to the spare car, which was actually prepared in Florida by the Carlin team who are acting as McLaren's technical partners for the event as the Woking prepared main car suffered too much damage to be used again.
After the double World Champion said on Friday that he was worried about his prospects of qualifying for the race, the team seemed to get reassurance from Alonso putting in a lap of 228.065mph during the final practice session. However the lap times started to drop off during the session.
Saturday's first qualifying brought more problems for Alonso and McLaren as on the Spaniard's first run his speed was hindered by a cut on a rear tyre, which put him outside the top 30 automatic qualifying spots. Further runs moved Alonso slightly up the standings, but he finished the day in 31st and was forced to run again in Sunday's shootout along with James Hinchcliffe, Max Chilton, Pato O'Ward, Sage Karem and Kyle Kaiser in an attempt to qualify for one of the remaining three places that make up the back row of the grid
Alonso was drawn 3rd of the six drivers to attempt his one-off 4 lap qualifying run and completed it with an average speed of 227.353 which wasn't good enough to qualify for the race with Karam, Hinchcliffe and Kaiser making it to the grid with O'Ward and Chilton also missing out.
Where this leaves McLaren's Indy project now is anyone's guess as this was set up as a one-off project based round Alonso's attempt at the 3rd and final leg of the Triple Crown of Motorsport after his previous wins in Monaco and Le Mans.
We'll be talking about this on tomorrow night's podcast!