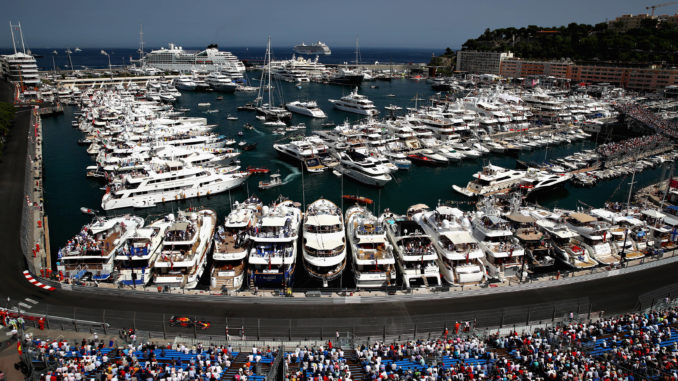 Pirelli has published the selected sets for this year's Monaco Grand Prix, with most drivers heavily favouring the soft tyres for the race around the streets of Monte Carlo.
Most teams have opted for 10 sets of softs, which for this race will be the C5 compound for the first time. Ferrari and Red Bull will have one more while Williams and Racing Point are the only teams to have fewer.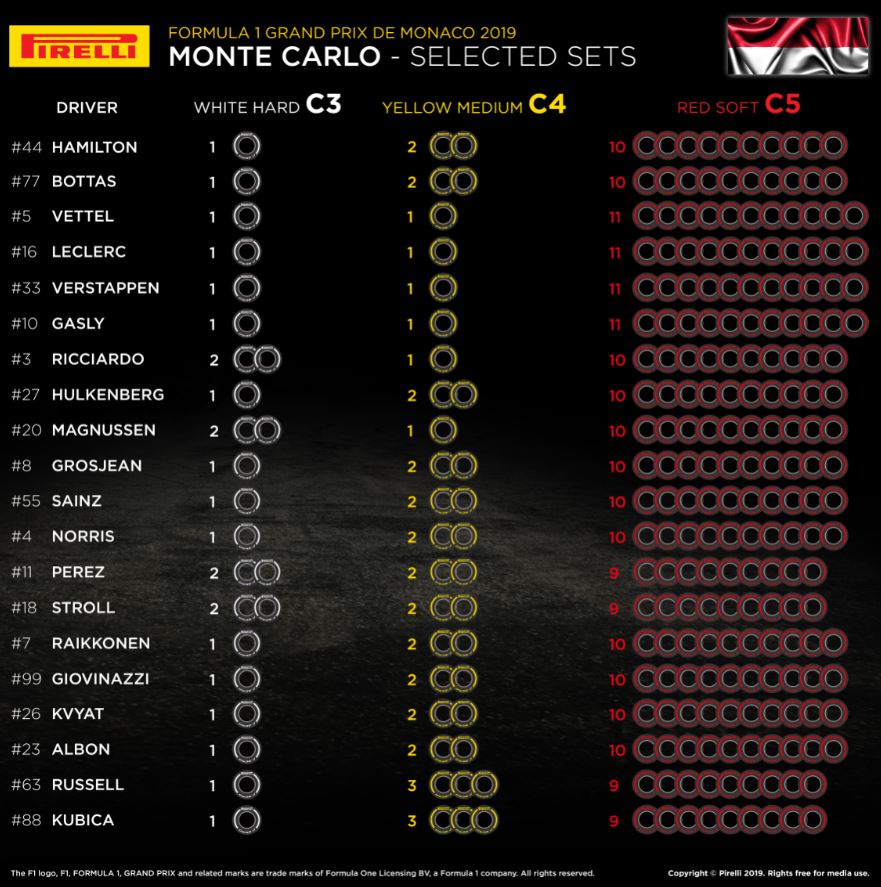 Ferrari and Red Bulls' decision means they will only have one set of mediums and one set of hards for the trip to the principality. George Russell and Robert Kubica will have more mediums than any other drivers, with 3, while Sergio Perez and Lance Stroll are the only drivers with two of each of the hards and mediums.
Among the rest of the teams, most will have two sets of mediums and one hard to go with their 10 sets of softs, but Daniel Ricciardo and Kevin Magnussen have two hards and just the one set of medium.
With the C3 and C4 in use alongside the C5 compound, these are the three softest tyres Pirelli can offer this year.