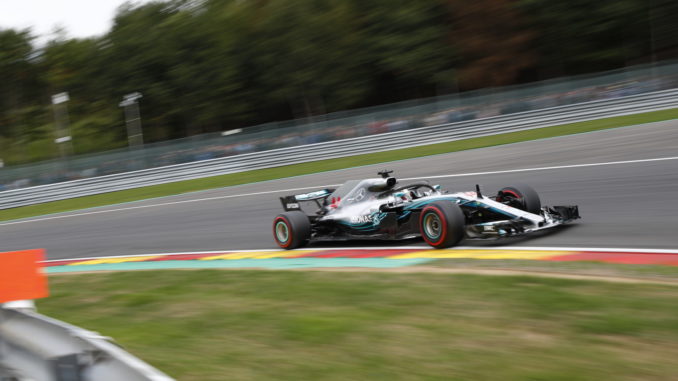 Formula 1 may be heading into the annual summer shutdown, but Pirelli has already turned its attention to the next race, revealing the drivers' selected sets for the upcoming Belgian Grand Prix.
The majority of the grid will be leaning heavily on the C3 soft compound, but Mercedes appear to prefer the medium option, bringing four sets of the C2 tyre to the Spa-Francorchamps event.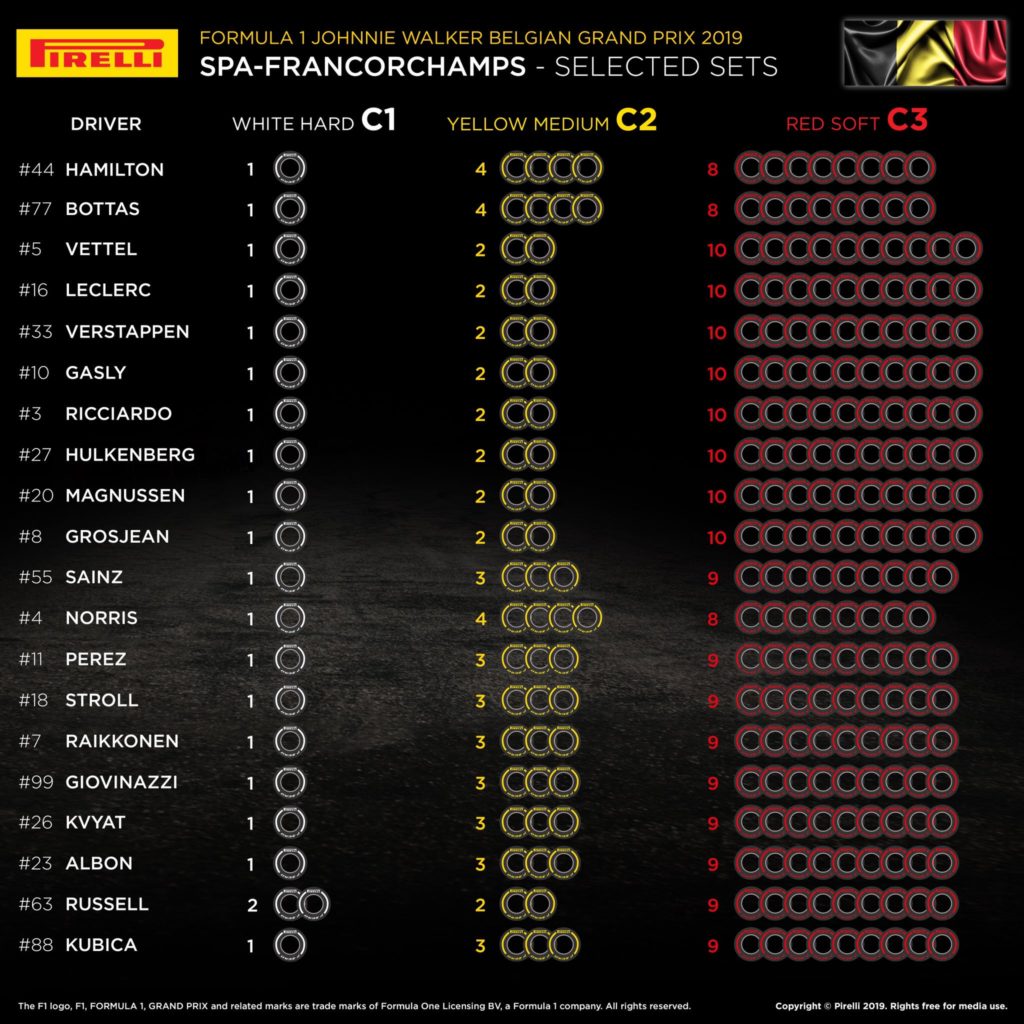 Mercedes's preference for mediums means they'll have two fewer sets of softs than their rivals at the front of the grid. Red Bull and Ferrari each of 10 sets of the red-striped tyre for their drivers, while Lewis Hamilton and Valtteri Bottas will each have just eight.
Lando Norris is the only other driver to have the same selection as Mercedes. The McLaren rookie has an additional set of mediums compared to teammate Carlos Sainz, who will instead have nine sets of softs.
All but one driver will have just the one set of the hard compound, with George Russell keeping his options open by selected two of the C1 tyre – Pirelli's hardest compound for the 2019 season. It means he'll have just two mediums, but could give him more options to run long during the race.
Most of the teams have given both drivers the same tyres for the trip to the longest track on the current calendar, with Williams and McLaren the only ones splitting their strategies.