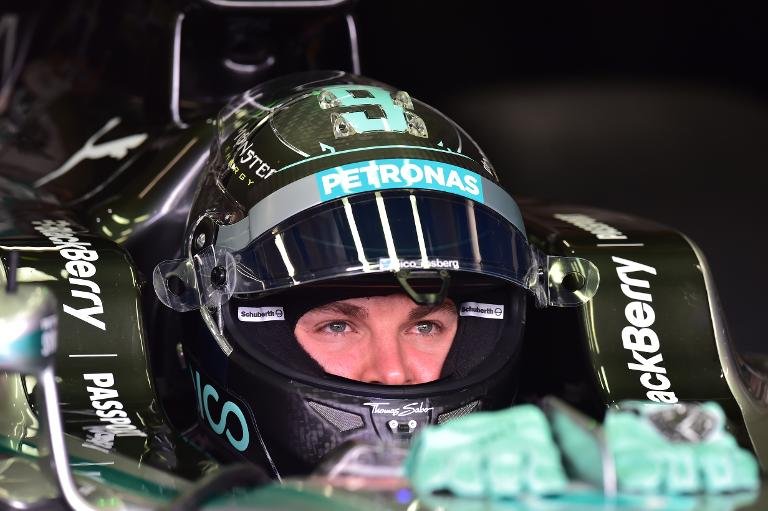 In recent times you might be forgiven for best remembering former F1 driver Gerhard Berger as the man who launched a limp attempt at a takeover of Toro Rosso a few years ago. That, or the Austrian's outlandish interviewing style on the podium.  Either way; long gone are the days when Berger was tearing up a race track, as he did most notably with McLaren, Ferrari and Benetton.
Oddly enough, Nico Rosberg's father Keke has asked Gerhard Berger to represent the German in his contract negotiations with Mercedes. I say oddly enough; however, the relationship between all three goes back a long way. In 2002 when Berger was with BMW motorsport, he gave Nico Rosberg his first test with the then defacto BMW team; Williams. But going back even further than that – Niki Lauda worked for Ferrari in the 90's as an advisor, and he was responsible for bringing Berger to the team.
So, are you keeping up with this? Good. Now the most interesting point in these negotiations is the length of the contract being offered by Mercedes. It's a year. Just one single year extension that covers only 2017. Not a lot of longevity, but perhaps that's at the request of the driver as well as the team. It is expected that a lot of movement in the driver market is ahead for the new rule changes, but a movement at the top of the sport? This remains to be seen.
Berger insists that it is in the interest of both parties to renew the contract. Rosberg has allegedly been sniffing around other teams, or vice versa – but Ferrari being a viable option appears to be a diminishing dream. Sebastian Vettel is understood to be pushing for the retention of Kimi Raikkonen for one more season.
Other teams that have expressed an interest in Nico's services include Williams and intriguingly; McLaren. If Rosberg did leave Mercedes – potentially as World Champion – then who would replace him? Wehrlein?  The school of thought is that Wehrlein is good, but could do with development, possibly at another team such as Williams or Force India. That's one for the silly season articles coming soon to 3legs4wheels.
Another important point to note is the salary. It's a massive increase from what Nico is currently being paid, but although all figures are unconfirmed, it still appears to be slightly short of Hamilton's current wage, because Mercedes argue that Lewis is 'more marketable'. If that isn't a backhanded offer from team to driver, then I don't know what is. Firmly placing the World Championship leader as a number two driver in a team where they – apparently – don't have a number two.
Interestingly enough, Rosberg has publicly stated that negotiations are not at the forefront of his mind at the moment. Which is good for him, as he will be able to concentrate on racing, leading the championship and perhaps, just maybe – winning the World Championship.
For more chat, opinion and F1 related fun, check out the latest 3legs4wheels podcast.