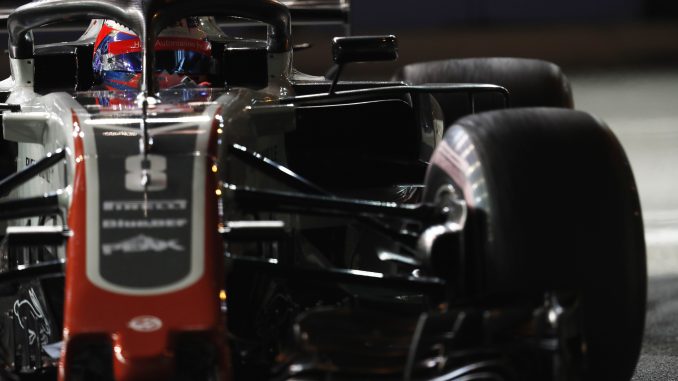 The Haas F1 Team has announced that it will keep both Romain Grosjean and Kevin Magnussen in the team for the 2019 season. This will be the 3rd consecutive season for this lineup in the in US / Northamptonshire based team. The team currently sit 5th in the Constructor's championship on 76 points, however this may change pending the appeal into the illegal floor that saw them lose 4th place after the Italian Grand Prix.
Team Principal Gunther Steiner said "From the very beginning, we needed experienced drivers to hasten the development of our car and our team, and we have two very good and experienced drivers in Romain Grosjean and Kevin Magnussen. We've improved drastically from last year to this year, so retaining both drivers was a pretty easy decision,"
After scoring 29 points in their debut season in 2016 with Esteban Gutiérrez partnering Grosjean, the team brought Magnussen in from Renault for the 2017 season and improved their points tally for the season to 49 in the process.
Grosjean, who will be starting his 4th year with the team said "It's impressive to see what this team has accomplished in such a relatively short time, and for someone who has been here since the very beginning, I take a lot of pride in the time, effort and sacrifice we've all put forth to make Haas F1 Team so competitive". While 2017 recruit Magnussen was similar in his praise for the organisation saying ""I've never been in a better situation than the one I'm in here at Haas F1 Team," Magnussen said. "This is a team filled with racers and we're all striving for the same thing. There's no bureaucracy and everything is very straightforward"
This leaves Force India, Toro Rosso & Williams as the last 3 teams to announce their 2019 driver line ups and it's expected that at least one of the announcements may happen over the current Russian Grand Prix Weekend.