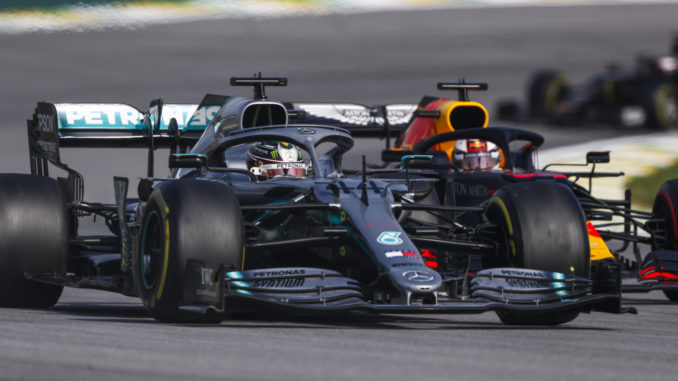 Lewis Hamilton has been handed a five-second time penalty for causing a collision with Alexander Albon late in the Brazilian Grand Prix.
The decision moves Carlos Sainz up to third, dropping the 2019 champion down to 7th.
It's the first time the Spaniard has finished in the top three, however it's understood he is also under investigation by the stewards for using his DRS under waved yellows, which could further alter the result.
The review by the stewards found Hamilton to be predominantly at fault, something the Mercedes driver admitted in post-race interviews.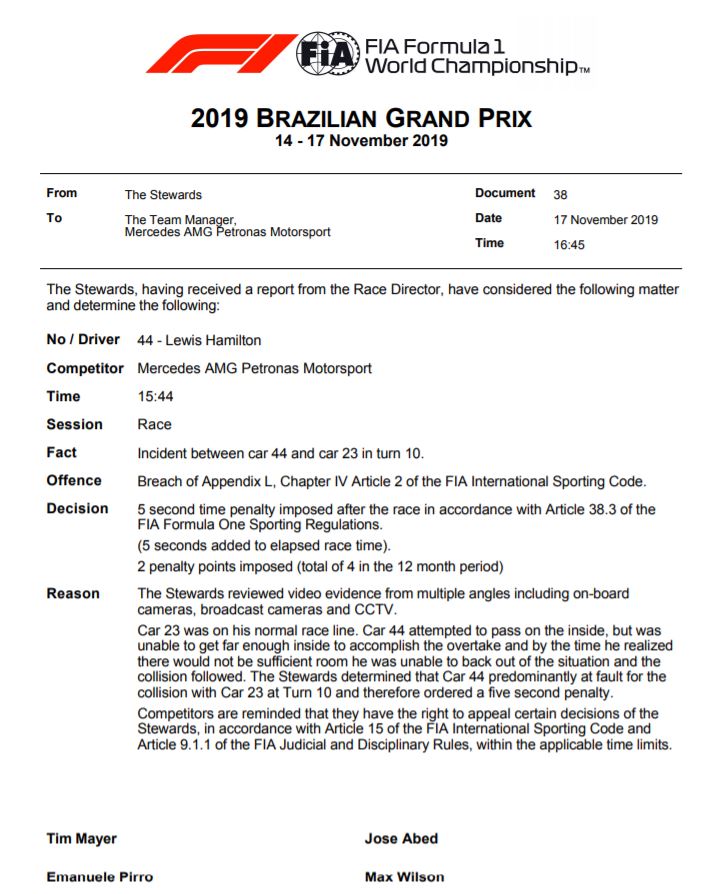 The collision dropped Albon from second to 14th, denying the Thai rookie his first podium in F1.
The stewards are also investigating the collision between Charles Leclerc and Sebastian Vettel, which took both Ferrari drivers out of the race.