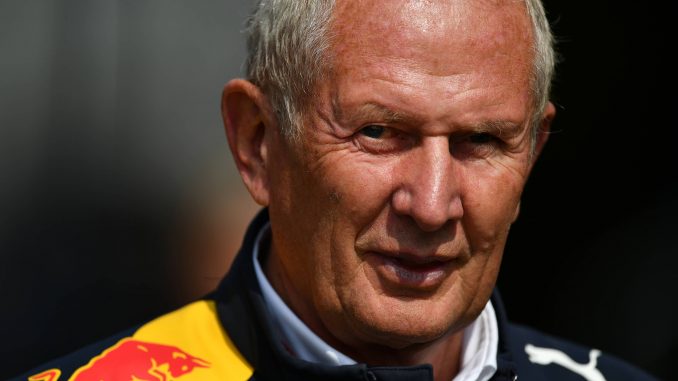 Red Bull's Helmut Marko insists the team believes in Honda after agreeing to use the Japanese manufacturer's engines for Toro Rosso from 2018.
Toro Rosso have used Renault engines in three of the last four seasons, switching back to Ferrari in 2016, but reliability issues meant the team were hampered by grid penalties in the final races of the 2017 season, allowing Renault to beat them to sixth place in the constructors' championship.
During their time as McLaren's engine supplier, Honda were rumoured to be difficult to deal with, but Marko told F1's official website that he's been happy with the cooperation between Toro Rosso and Honda, insisting they wouldn't have made the deal if they hadn't been happy with Honda. Marko also praised Honda's facilities and determination to win, and believes everything will come together sooner than people are expecting.
How the Honda partnership works for Toro Rosso could have an impact on the future of Red Bull. The four-time constructors' champions are heading into the final year of their deal with Renault, meaning they'll be looking for a new power unit from 2019. If Honda continue to show the reliability issues they've had with McLaren, Red Bull would be reluctant to put the engine in their main team, although other options could be limited. Working with Toro Rosso for a year first gives the Red Bull group chance to assess how good the Honda engine really is, and potentially influence its development for 2019, when it could be in both teams' cars.
Marko is expecting better results from Toro Rosso this year after a disrupted 2017. Toro Rosso used four different drivers over the final five races of the season, losing top points scorer Carlos Sainz to Renault and finishing the campaign with F1 newcomers Brendon Hartley and Pierre Gasly. Their reliability problems and a lack of development towards the end of the season cost Toro Rosso a chance to match their highest ever finish in the constructors' race, and saw the team finish with their lowest points total since 2014.
Honda would surely be keen to supply a second team. As well as the additional exposure and income from having two customer teams, the extra data could speed up development and help them cut down on reliability issues. Honda had initially hoped to be working with Sauber in 2018, but the Swiss team pulled out of the deal shortly after it was announced, citing "strategic reasons" and "the best intent for the future of the Sauber F1 Team". Honda did show improvement towards the end of the 2017 season, which could bode well for Toro Rosso, recording just two retirements in the final six races of the season. However, teams are restricted to using three power units next season, which increases the chance of drivers facing grid penalties.