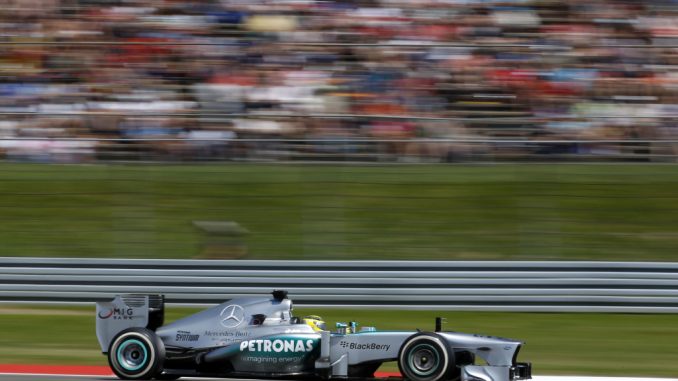 The Chief Executive Officer of the Nurburgring hopes the track will be back on the Formula 1 calendar next year.
Mirco Markfort, who took charge of the circuit in 2016, has claimed in an interview with Autosport that talks have been held with Liberty Media in a bid to bring F1 back to the track.
In 2007 the Nurburgring and Hockenheimring entered an agreement with the FIA to host the German Grand Prix on alternating years, with the latter holding the race this year. However, funding problems have preventing the Nurburgring from hosting its last two scheduled events in 2015 and last year.
It's reported that Markfort first met with F1 boss Chase Carey at the Abu Dhabi Grand Prix in November, but has continued to hold further talks with Liberty Media since. The CEO admits it will only be possible to bring the Nurburgring back to F1 if "meaningful economic surrounding conditions" can be taken into consideration.
The Nurburgring will be celebrating its centenary in just a few years, having held its first race in 1927. Given the timing, it seems likely the track's owners will want to agree a long-term deal which will ensure the circuit hosts F1 in its 100th year. The track had undergone quite an evolution since then, with the current Grand Prix Course completed in 1984. The newer layout hasn't always been popular with fans, with some criticising its lack of overtaking opportunities and the increased distance between spectators and the track.
Liberty Media recently claimed around 40 venues want to join F1, which could mean the Nurburgring faces stiff competition for a place, particularly as there's already a race in Germany and the current layout hasn't produced classic races. With France back on the schedule from 2018, the current F1 calendar already stands at 21 events, with the sport's organisers thought to be keen to add a second race in the USA. However, if it can reach a deal to continue to alternate with Hockenheim, there is a ready-made space for the Nurburgring.