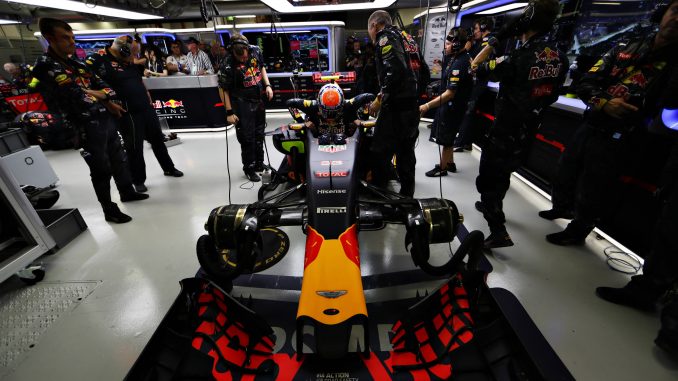 Honda's motorsport boss has said the engine supplier is "very positive" following initial talks with Red Bull.
Masashi Yamamoto met with Red Bull's motorsport advisor Dr Helmut Marko during last weekend's Spanish Grand Prix to discuss the possibility of the team using Honda engines from next season.
Red Bull is in the final year of its current deal to use the Renault power unit, and could use Honda engines from 2019 after sister team Toro Rosso switched to the Japanese brand for this season.
Speaking to Autosport following his meeting with Dr Marko, Yamamoto admitted that supplying Red Bull would put pressure on Honda to supply a competitive engine as Red Bull are one of the top teams on the F1 grid, but he says the manufacturer is very positive.
Yamamoto admits the engine supplier is assessing whether they can deal with the size of Red Bull, but is keen to work with both teams as it would give Honda a better chance to get one of its drivers into F1. Honda are keen to promote Tadasuke Makino or Nirei Fukuzumi from F2 if either of them secure enough superlicence points in the feeder series this year.
Honda returned to F1 in 2015, but has only supplied one team at a time since then, spending three years with McLaren before joining up with Toro Rosso for this year. The three-year partnership with McLaren was marred by reliability issues, as well as the suggestion that Honda weren't easy to work with. However, Pierre Gasly's retirement at the Australian Grand Prix aside, Toro Rosso haven't had as many issues with reliability, and have praised their working relationship with Honda.
The FIA's flexible deadline for teams to confirm which engine supplier they'll be using next season past earlier this week. Renault previously admitted they wanted Red Bull to make a decision by this week's deadline, but Red Bull are keen to wait until later in the year, presumably giving them longer to assess Honda's progress with Toro Rosso.