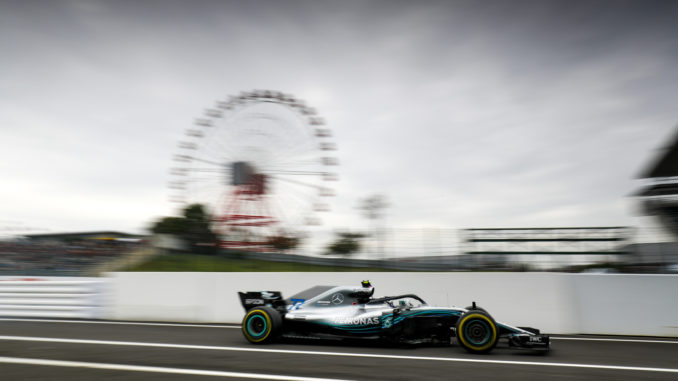 Mercedes will have more medium tyres than any other team on the grid for next weekend's Japanese Grand Prix.
Pirelli has published the selected sets for the trip to Suzuka, revealing Lewis Hamilton and Valtteri Bottas have opted for fewer softs than the rest of the drivers, giving them four of the medium compound.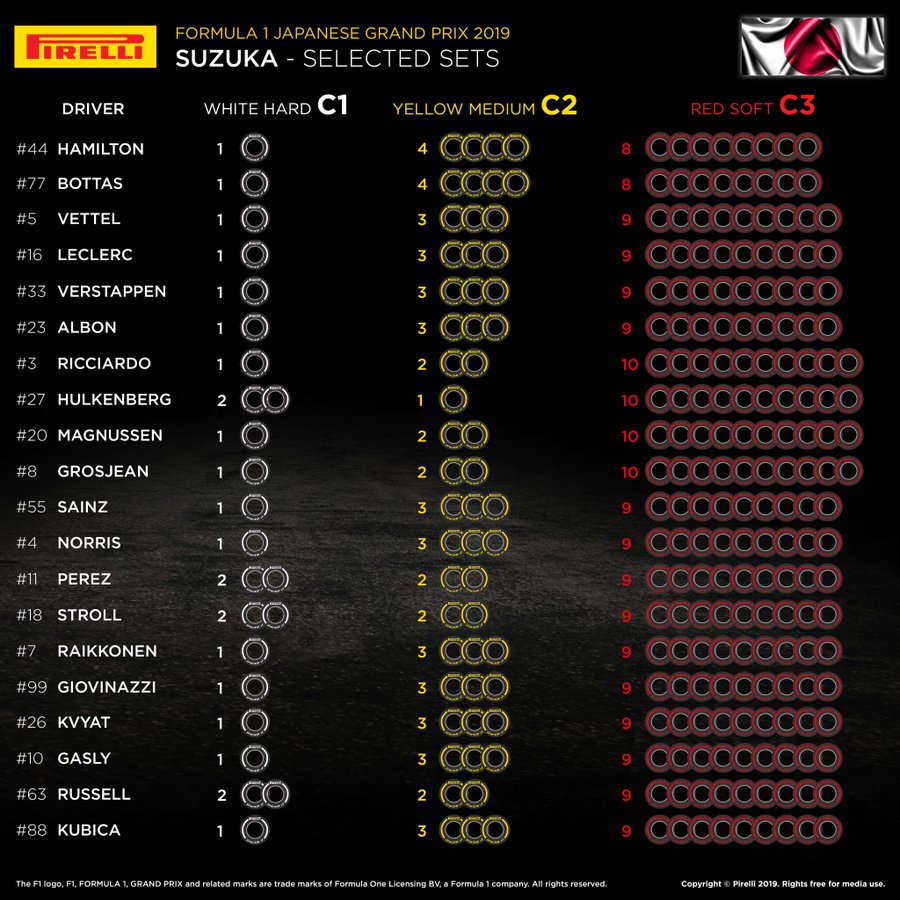 The rest of the teams all have nine sets of the C3 tyre, except for Renault and Haas, who have each gone with 10 of the quickest tyre, with Nico Hulkenberg the only driver to have just one set of mediums.
Most of the grid has just the one set of C1 hard tyres, but the Racing Point duo, George Russell and Hulkenberg have all gone with two, with Renault and Williams the only teams giving their two drivers different selections. As a result, Sergio Perez and Lance Stroll will be the only teammates to both have multiple sets of hards.
Pirellis three hardest 2019 compounds are being used for the 17th race of the season.