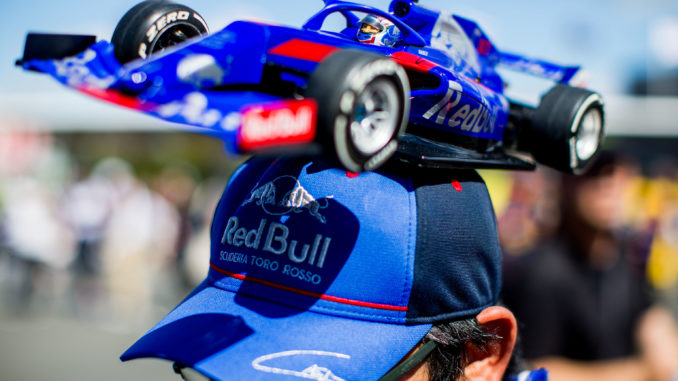 Podcast: Play in new window | Download
Subscribe: Apple Podcasts | RSS
It wouldn't be the Japanese Grand Prix without what some of the most dedicated F1 fans in the world and one thing is for sure, the Japanese F1 fans sure love a crazy hat for race weekend. Although with the "Super Typhoon" currently heading towards Southern Japan, it might be Umbrellas that are the headgear of choice this weekend.
This week on the podcast we look forward to the Japanese Grand Prix taking place at the Suzuka circuit where after the unpredictability of the last few GPs and the threat of severe weather, we don't have a clue what's going to happen! There's also a roundup of a few news stories doing the rounds ahead of F1's trip out East.
There's also the usual features with along with a new Formula Lee challenge (Japan in the wet in a Racing Point) and don't forget to sign up for our league in the official Fantasy F1 game and we've got our own predictions league running too that you can take part in.
Don't forget about our extra show on our Patreon page where you can get an exclusive extra podcast for as little as $1 a month. And if you want your own 3Legs4Wheels t-shirt you can get one from our shop at Teepublic
Enjoy
As always, you can listen here or on Stitcher and iTunes and most other podcast apps too along with Spotify, Acast and TuneIn Radio (which means we now play on Alexa devices)