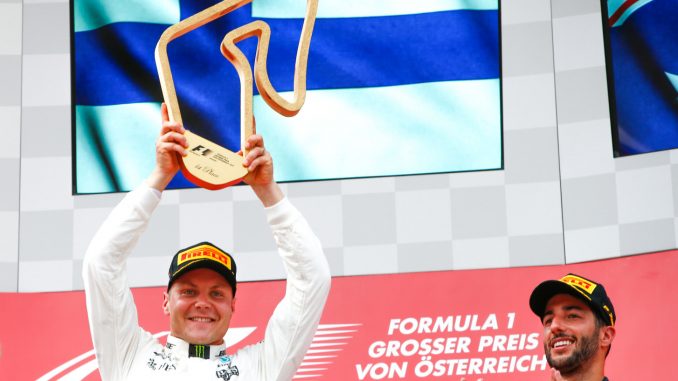 Mercedes and Ferrari have opted for different tyre choices for next weekend's Austrian Grand Prix at the Red Bull Ring.
The current constructors champions will use eight sets of the ultrasoft tyre, while Ferrari have gone with an additional set of the softest compound in use at Spielberg for Kimi Raikkonen and Sebastian Vettel.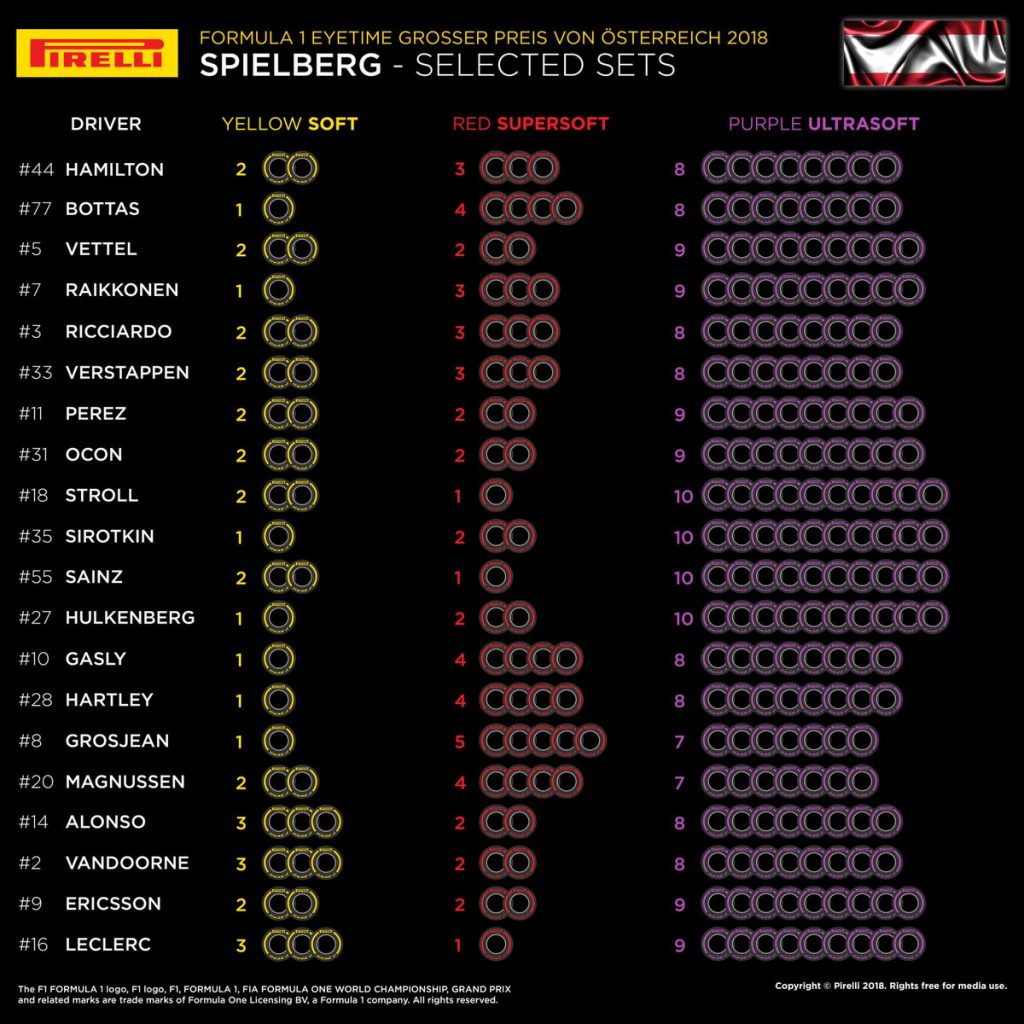 Both teams have split their drivers' mix of the harder tyres, with Raikkonen and Valtteri Bottas each having just one set of softs, while their teammates will have two.
Red Bull have also gone with eight sets of ultras for Daniel Ricciardo and Max Verstappen, who will be the only other drivers to have the exact same mix of tyres as Lewis Hamilton at the ninth round of the 2018 Formula 1 season.
Williams and Renault have gone with what appears to be the most aggressive tyre strategy, bringing 10 sets of ultrasofts for their drivers, while Haas are the most conservative, opting for just seven sets of the purple-striped tyre for Kevin Magnussen and Romain Grosjean. The American team seems to prefer the supersoft for this race, with Grosjean the only driver to have more than four sets of the red-striped tyre available for the weekend.
Most drivers will have just one of two sets of soft tyres for the trip to Austria, but McLaren and Alfa Romeo Sauber's Charles Leclerc have each gone with three. Leclerc will have nine sets  of ultras, making him one of only three drivers to have only one set of supersofts.
Over half of the teams have elected to split their strategies, giving their two drivers different numbers of the supersofts and softs, but Red Bull, Force India, Toro Rosso and McLaren have gone with the same number of each compound for both cars. The three compounds being used at this race are the same that were available for Austria in 2017.