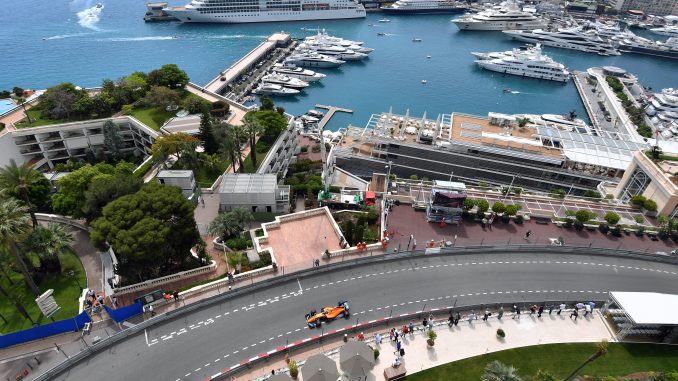 The drivers have a day off at the Monaco Grand Prix, having completed FP1 and FP2 yesterday.
The principality holds the opening two practices a day earlier than the other races as Friday is a bank holiday in Monaco.
Red Bull's Daniel Ricciardo set the pace yesterday, breaking the track record in the process.
Here's what some of the drivers had to say after Thursday's running.
Daniel Ricciardo (Red Bull):
Just having fun pic.twitter.com/p0GhBwakfJ

— Daniel Ricciardo (@danielricciardo) May 24, 2018
Lewis Hamilton (Mercedes):
"It's been an okay day, we didn't suffer any damage which is a good thing. I said yesterday the Red Bulls were going to be quick which they were today. As expected, we struggled a little bit more. The car felt good in some places, in others it felt bad. So we have got some things to work on, but we're not completely in the dark; we're in a much better place than we were last year. We're closer to Red Bull and Ferrari than I expected, but we're still a few tenths off. So we've got some ground to cover and pick up if we want to be in the fight for the win. We've got to keep working on the set-up and try and see if we can pull out some more potential from the car. The HyperSoft felt good, but it doesn't last very long. It looks good for qualifying but could be interesting in the race."
Sebastian Vettel (Ferrari):
"I think it was a decent day. In Monaco there's always traffic, and today we had the red flag, so that it was a bit messy. It's not that easy to get everything together in a lap here. I am not entirely happy about the second and the last sector. So, I think there's something we can do better. I believe we got the best out of the tires and on Saturday it will be very close. There isn't more pressure on this track than on the others, but I think it's more fun. The track is very challenging and you have no room for mistakes but it's quite enjoyable. You think twice before trying something here. However, I have a good feeling with the car. Today I trusted my car and even if I was sliding a little bit, I knew I wouldn't have touched the barrier. We still need to improve, but generally it's good fun driving around."
Max Verstappen (Red Bull):
There was no need to gamble today by pushing the limits. We were still fast, so I'm happy! #keeppushing #MonacoGP #Monaco250 pic.twitter.com/vXiXna7gfY

— Max Verstappen (@Max33Verstappen) May 24, 2018
Valtteri Bottas (Mercedes):
As we expected it was quite difficult today. We thought that Red Bull and Ferrari were going to be quick here and they were. The car didn't feel great in FP1 and we struggled a bit on the HyperSoft tyres. In FP2, we got it to work better. The gaps between the three teams are not too big though, which is good. We know our car has a lot of pace, but it is difficult to find the right set-up for this track. If we can find a good set-up and get some good laps in for qualifying, we should be able to fight for the pole, but I think it will be the most challenging qualifying session we've had this year. I'm very proud to be driving with my special Mika Häkkinen helmet in Monaco this weekend. Mika has proven in the past that the helmet design and a Silver Arrow are a good combination, so hopefully I will be able to get a good result as well."
Kimi Raikkonen (Ferrari):
"This first day was not too bad, a pretty normal Thursday. The feeling with the car was not too bad, but this track is always quite tricky to start with, and we were trying many different things.  The drive around the circuit is a bit more complicated than in other places;  it's easier to end up making a big mistake, while in a normal place you would just end in a run-off area. You need to be more careful and start pushing when you feel that everything is all right. For sure there are things to improve, but we were able to do what was planned and managed to stay out of trouble.  It's difficult to have a clear picture; in many practice sessions we have seen some cars being very fast on Friday and then in qualifying it's a different case. Let's wait and see what happens on Saturday."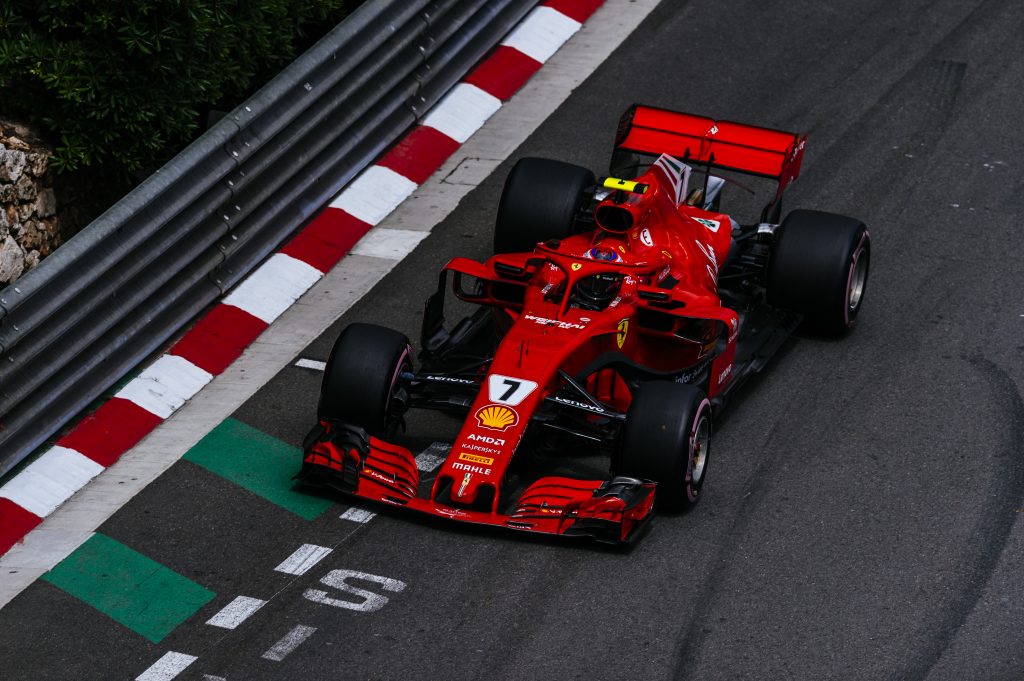 Nico Hulkenberg (Renault):
"A standard 'Friday' for us today. There's not much to say; we had a couple of front lock-ups, therefore my runs got cut short with some bad flat spots. This morning I was not so happy with the car as it was quite difficult but we made some very good progress over lunch and I was much happier in P2. I think we've got a pretty good baseline going forward into Qualifying on Saturday."
Stoffel Vandoorne (McLaren):
"It's been a pretty tricky Thursday, actually. The sessions didn't go as smoothly as we'd wanted: FP1 was difficult, but we made a big step during FP2. That was when things came together, but I still think we can take another step forward for Saturday and be in a better position for qualifying. Confidence is everything around here. The car was a bit of a handful and a bit unpredictable today, so we struggled a little bit. Still, by the end, we managed to set some decent lap-times. The times are so close – you can't leave anything on the table this weekend or else you'll find yourself out in Q1. It's going to be up to us to make the best out of it, do everything perfectly and do a proper job. Fortunately, I still feel there is a bit to come from us."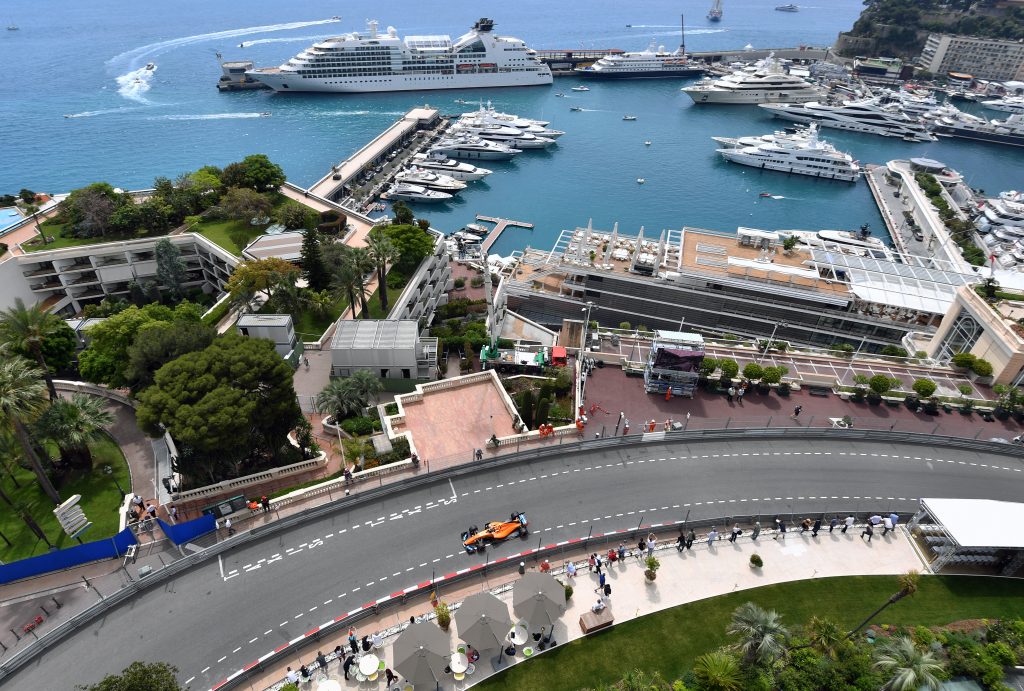 Fernando Alonso (McLaren):
"A tough day. In the first session, I had an issue with the brakes and we lost most of the morning. That was quite disappointing because you need as many laps as possible around here to build up your confidence. The guys in the garage did a great job and the car was fully ready for the second session, when we were able to recover some of those lost laps. Due to the track evolution, you drive one car in FP1, a different one in FP2, and an entirely new one in qualifying, where you are two seconds quicker. So it's important to adapt – we need to be flexible. Qualifying here is 99 per cent of the race, so once you put a good lap together on Saturday, the race becomes a little bit easier."
Carlos Sainz (Renault):
"Overall it's been an encouraging day for the team. A good baseline work from the beginning of the day helped to put in some good laps during P1. P2 was more difficult due to lots of traffic so I did not have the chance to get a clean lap, but the car is more or less where we want it to be and we will improve again for Saturday."
Esteban Ocon (Force India):
What a place, enjoying every moments driving here 🇲🇨😍!
Je savoure chaque tour ici, juste magnifique 🇲🇨😍! #EO31 #MonacoGP pic.twitter.com/IqtR9Arh7M

— Esteban Ocon (@OconEsteban) May 24, 2018
Brendon Hartley (Toro Rosso):
"It was a really positive day, it's awesome to drive around Monaco for the first time in a Formula 1 car! It's a special feeling around here, dancing from wall to wall. In terms of performance, I think straight away we were in the top 10 on the Hypersoft. We finished the morning P12, but running on the harder compound tyre which looked positive. In the afternoon, I was 11th on the Hypersoft which is promising, it's very close to the cars ahead and also the cars behind. We're definitely in the fight, and the goal has to be Q3. It's tricky here with traffic, you have to be clever with strategy in qualifying – and a bit lucky too!  I'm happy to get the new updated aero parts that Pierre was running in the first two sessions. The team has done a good job to bring some updates here and all of the emphasis now goes into getting us as far up the grid as we can!"
Romain Grosjean (Haas):
"We haven't been able to find a sweet spot on the car and we haven't found the grip we wanted to have for around here. Obviously, we're not very happy with the positions. Hopefully, we're going to get the tires to work better, get the grip out of them, and then the performance should rise quite nicely. Right now, we're not looking like we'd make it to Q3, but it's about finding the grip on the track. I'm sure the engineers are going to work really hard and get everything in the window with the tires, the temperature, and make sure we get the grip out of them. If we do so, the car's been really good everywhere, so I don't see why we shouldn't be competitive."
Sergio Perez (Force India):
"The general feeling with the car is good, but we need to improve the balance to find some more lap time before qualifying. It is going to be a very close battle in the midfield, but if we do a good job over the next few days we can battle for a place in Q3."
Charles Leclerc (Alfa Romeo Sauber):
"It was a productive day for us. It ran quite smoothly overall. We know that this track is going to be a challenge for us, and we have used today's practice sessions to start setting up our car in the best possible way. We will now look at our data and start working on preparations for tomorrow's qualifying session. I look forward to being back in the car."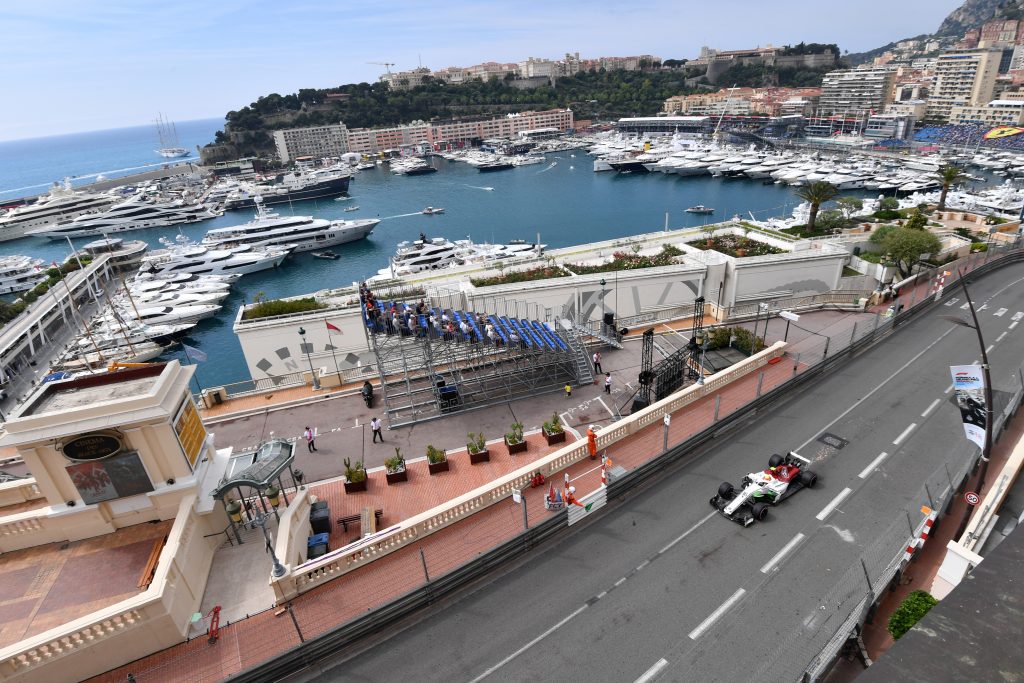 Sergey Sirotkin (Williams):
"I would say today has gone quite well. FP1 was reasonable, FP2 could have been quite a bit better. With the traffic and everything, I didn't have a clean lap. There was always something compromising my lap, I was not in the right spot or the right window for the tyres. There is room for improvement but it's good. We've seen already position-wise we are better than in Barcelona, but it was not the best of what we could do. I would not say we are very optimistic but it's looking quite good. It's challenging but if it was easy anyone would do it. We don't have the easiest car to drive here. It's a very demanding car and track but I really enjoy this challenge."
Pierre Gasly (Toro Rosso):
"First day in Monaco, it's really cool to be back driving these streets! The last time was in 2016, and it's one of the most amazing tracks of the year, so it's really good to be here. We tried a couple of things today, and at the moment I think it's really close between P7 to the back of the field, so it will be super tight this weekend. I didn't really find the right settings to feel fully comfortable with the car, so I'm a bit out of sync at the moment, but Brendon looks pretty good, so we're probably going to work and analyse more tonight to try and find the best package. The car seems to be fast so if we manage to find two or three tenths I think we can fight to be in the top 10 – that will be the target for us to work towards tomorrow."
Kevin Magnussen (Haas):
"Obviously, we're not where we wanted to be today, in terms of pace, and also in terms of not getting much running in FP1. I'm hoping for a better day on Saturday. We've got lots of time to work on the car with having Friday off, at least from driving, and we can think a lot more about the setup. Hopefully, we'll improve the situation for qualifying. The whole field is very tight, so even though it looks bad position-wise, we don't have to find that much time to go quite a bit forward."
Lance Stroll (Williams):
"It was not the best day, but it is the first day, so I am just getting into it and Monaco is one of those places where you need to find the rhythm before you can really execute anything. We have been on the back foot for most of the day and I didn't really feel I had been on top of the car. However, at least I started to get there towards the end of the session, and especially on high fuel on consecutive laps I felt it was getting better and better. We will be piecing everything together and see on Saturday what we can do. For sure we are far from where we want to be, but there is still a lot of time to think about what we can do before qualifying and the race. We look a little bit better this weekend, and I think Sergey showed the car has a little bit more pace."
Marcus Ericsson (Alfa Romeo Sauber):
"It has been quite a good day. It is important to get in a lot of laps on Thursday in Monaco, so that is a positive for us. We struggled a bit of the hypersoft tyres, but apart from that it was a smooth day. We built up the speed and have a good base to work from for Saturday and Sunday. I look forward to the rest of the weekend."