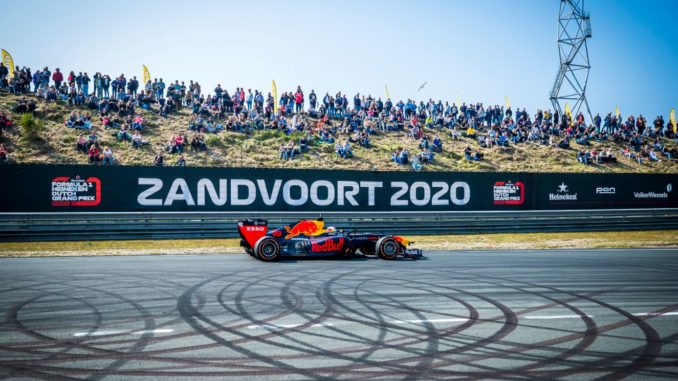 Two of the first five races of the 2020 Formula 1 season will be new to the calendar if the FIA approves the sport's provisional schedule for next year.
F1 published its calendar for 2020 this morning. It features 22 races, including the sport's first visit to Vietnam and the return to the Netherlands.
Fans won't have long to see the new destinations, as Vietnam is penciled in as the third race of the season, following back-to-back races in Australia and Bahrain to start to year.
🗓 F1 2020 CALENDAR 🗓

✅ 22 races
✅ 7 back-to-back race weekends
✅ First ever race in Vietnam (5 Apr)
✅ A return to Zandvoort (3 May)

* Subject to FIA approval pic.twitter.com/zsejzCD8Iq

— Formula 1 (@F1) August 29, 2019
Vietnam's introduction pushes China back to the fourth Grand Prix, and will be followed by Zandvoort at the start of May – making the Dutch race the first European event of the campaign.
Standard procedure in recent years has been for the Monaco Grand Prix to followed by the Canadian Grand Prix, but Zandvoort's introduction means Baku now slots in between Monte Carlo and Circuit Gilles Villeneuve. The Azerbaijan race will be back-to-back with Canada, meaning teams face a trip of almost 9,000km between races 8 and 9.
The second half of the season remains largely unchanged, although the United States Grand Prix and Mexican Grand Prix swap positions, while there's no slot for the German Grand Prix. Italy has been included, although it is stated that Monza's spot is subject to a contract being signed.
With 22 races to fit in, there'll be seven back-to-back weekends in 2020. The announcement comes 1 day after Moto GP revealed its 2020 provisional calendar. Traditionally, the two series have tried to avoid clashes, but there'll be 10 weekends when both are in action next year.