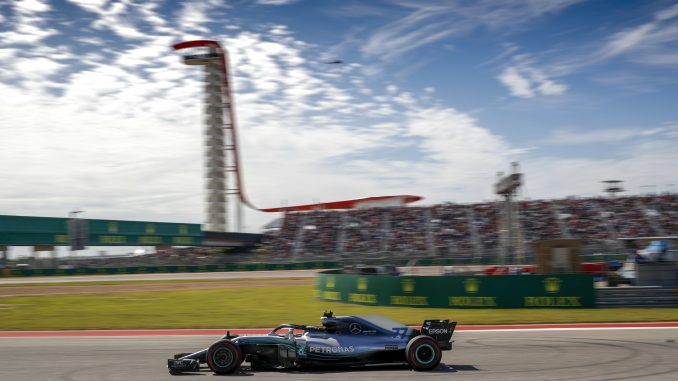 Charles Leclerc will have more soft tyres than the other five drivers from the top three teams for next month's United States Grand Prix.
Pirelli has revealed the selected sets for the race at Circuit of the Americas, with Mercedes, Red Bull and Sebastian Vettel all selecting eight sets of softs – one fewer than the Monegasque driver.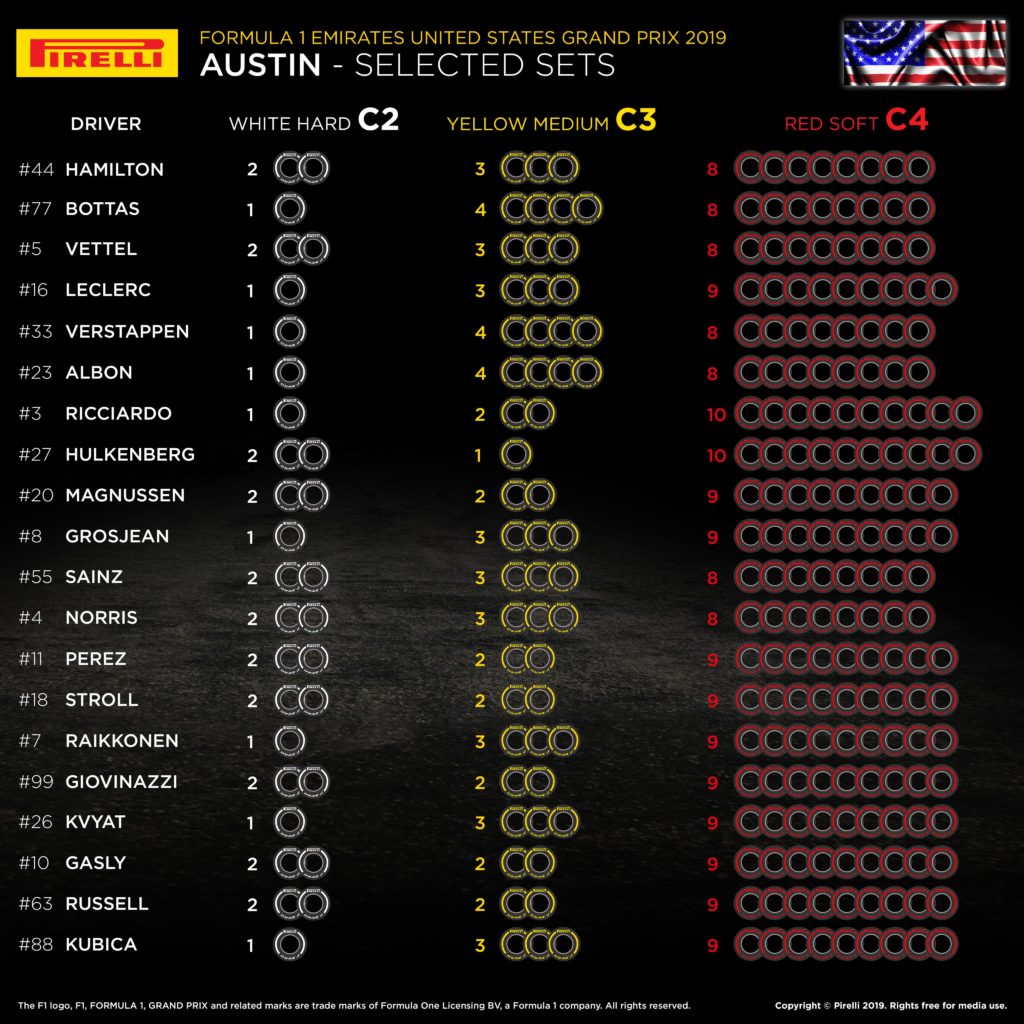 McLaren are the only other team to go with eight sets of the C4 compound, with the rest of the grid joining Leclerc with nine, except Renault who will have 10.
Leclerc's additional set of the red-striped tyre means he'll have three sets of medium, while the Red Bull drivers and Valtteri Bottas have four, and just one set of hards, with his teammate and Lewis Hamilton both having the option of using two of the C2 tyre. Renault's reliance on the soft means Nico Hulkenberg will be the only driver on the grid to have just one set of mediums.
Only three teams have given both sides of the garage the same amount of each tyre – Red Bull, McLaren and Racing Point, with the race splitting the strategy. Ferrari are the only team to have given their two drivers different amounts of the softs though, with the rest of the grid varying the mediums and hards instead.