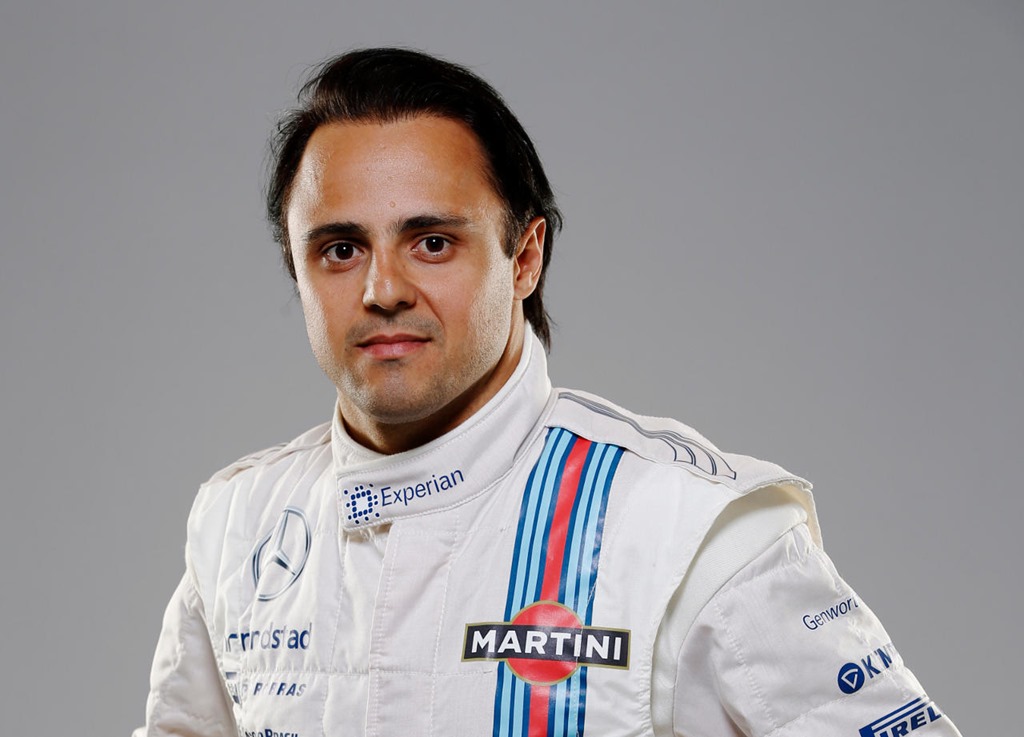 As we understand it, Felipe Massa is set to make a less-than-dramatic return to the grid in 2017, after agreeing to a new contract with Williams.
This of course sets in motion the news that broke 10 or so days ago now that Valtteri Bottas was Mercedes' main target after the post-season retirement of Champion Nico Rosberg.  This is expected now to take place shortly after the new year, as all teams are currently shut down for two weeks over Christmas.
But what does this actually mean for all parties involved? Let's start with Williams, and work outwards from there. They need a known quantity driver going into 2017.  They struggled at times in 2016 and after saying early season that they wanted to fight for their third place in the constructors' championship; they ended up fifth, behind Force India. Lance Stroll, the young Canadian driver and European Formula 3 champion has already been signed to the team – originally as Massa's replacement – but will now partner the veteran Brazilian after Felipe agreed to a deal worth around five million (Pounds sterling, approx. USD $6.2m) to return to the team.
We mentioned on the podcast recently that Williams' title sponsor Martini were keen to have at least one driver over 25, for marketing purposes; and with Stroll only being 18, that presented the team with limited options. In Massa the team have gone for a safe pair of hands, but in a way I feel it's too safe – a backward step. But he knows the team, and will almost seamlessly slot right back in at the team, and if a young ambitious driver new to F1 could choose a team mate to learn from, Felipe Massa would not be the worst choice.
Also, another tick in the box for Williams is that there are new regulations coming in for 2017 and who better to deal with the change of rules than a driver who has driven in the eras of naturally aspirated V10s, V8s and the turbocharged hybrid V6. Felipe Massa might not be the best driver in the world, but he's the best that Williams can get now, at this moment, with Mercedes applying pressure over the move of Valtteri Bottas.
Which brings us to the younger Finn on the grid. It's almost a no brainer for Bottas to want to move in to the seat vacated by a World Champion. Mercedes have dominated since 2014; and expect to be at the front in 2017. Even if they're not the dominant team, it's almost certain that they will win races, and be challenging for the championships. Williams for all their past successes are a lot less likely to be challenging as closely as Mercedes. Bottas could win races. Perhaps even become World Champion – a chance to prove himself.
Mercedes on the other hand, know that they are getting a smooth, fast driver – often reliable and able to hold his own on the track. Sometimes, and whisper it – making the car look better than it is. In that respect, Bottas is almost the perfect replacement for Rosberg, without the heated Hamilton relationship. After the announcement is made and the dust has settled, Mercedes top brass will be by far the second happiest with their decision. (Nico being the happiest of course…)
Lewis Hamilton will see this as the perfect opportunity to re-assert his authority. His pride will have been hurt when Nico won the title and Valtteri Bottas as team-mate is the chance to wipe the slate clean that all at the Silver Arrows will lap up.
Which leaves us – the fans. What about us? Well, we saw Massa's almost perfect goodbye in Brazil, walking down the pit lane with the flag on his back. Coming back spoils that. Pretty terribly. I can guarantee that there will not be another moment quite so evocative. In Massa's shoes, I'd want that penultimate race retirement at my home Grand Prix, the circuit where I heartbreakingly thought I was World Champion for 30 seconds, to be my farewell to the sport. We haven't seen the same Massa since the accident in Hungary in 2009. Do we want to see him 8 years later, a year after he decided to quit the sport?! Regardless, his return will divide opinion.
So, Massa is back – and with other changes on the horizon at Williams (Pat Symonds has left the team, likely to be replaced by Mercedes' Paddy Lowe) it looks like this is the wheel in motion that takes Bottas to Mercedes and gives us that extra excitement to look forward to for the beginning of the 2017 season, which is only 99 days away now…
Get in touch if you have any comments or questions, we'd love to hear from you.
Chris.