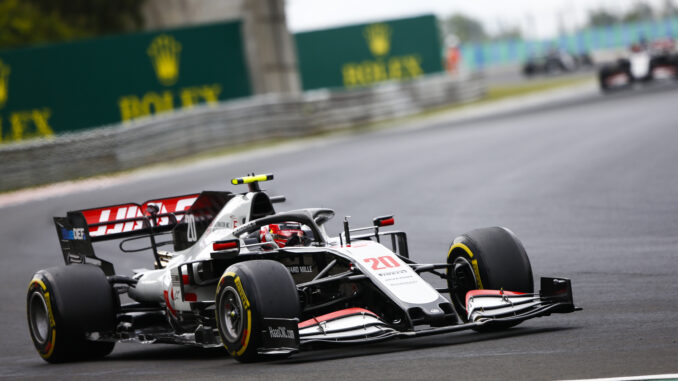 Carlos Sainz has moved up to ninth in the final classification for the Hungarian Grand Prix after both Haas cars were penalised for using driver aids on the warmup lap.
Kevin Magnussen and Romain Grosjean both receive 10-second time penalties for being given additional information over the radio during the formation lap, ahead of a start on a drying Hungaroring.
Both drivers found themselves towards the front of the field early on after coming in early for new tyres, with Magnussen holding on to a spot in the top 10 for the team's first points finish of the season.
The penalty moves the Dane down from ninth to 10th, while Grosjean also slips back an additional place to 16th.