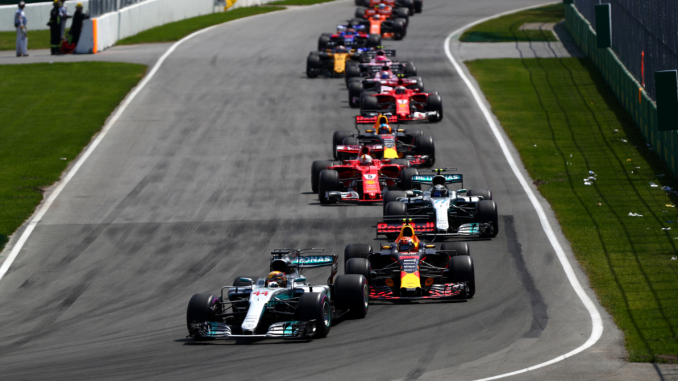 A third DRS zone has been added at Circuit Gilles Villeneuve for this year's Canadian Grand Prix.
The FIA announced an extra DRS zone will be available on the back straight between turns 7 and 8 at this weekend's race, in addition to sections on the start/finish straight and the Casino Straight into the final chicane.
It's the second time this season a third area for the Drag Reduction System has been added to a track after the idea was first included at the Australian Grand Prix, although it had little impact on overtaking at the race in Melbourne.
DRS allows drivers who are within a second of the car in front to open a flap in their rear wing, reducing drag on their car and increasing their speed in a straight line, giving them the opportunity to get past the driver ahead. While it had been hoped adding a third zone in Australia would liven up racing there, an extra zone in Canada has been met with mixed reviews, with some believing the Montreal circuit already offers enough overtaking opportunities.
The addition could be welcome news for Red Bull though, as they've already announced they're expecting Daniel Ricciardo to be hit with a grid penalty this weekend following his power problems at last month's Monaco Grand Prix. Ricciardo completed more overtakes than any other driver last season, and with three DRS zones available he'll be confident he can overcome the grid penalty with some on-track overtakes on Sunday.
Statistics released by Pirelli at the end of the 2017 season showed the number of overtakes completed on track last year fell by around 50%, resulting in the FIA making an effort to improve racing this year. With Renault and Mercedes both promising engine upgrades for this race, and Pirelli providing softer compounds than for 2016's race in Canada, Sunday could provide one of the most unpredictable races of the season.