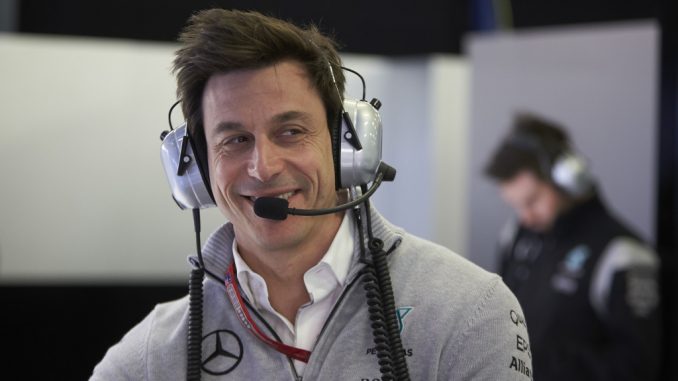 Toto Wolff has called for Formula 1 to avoid drastically increasing its spending on engine development over the next two years.
New engine regulations will come in from the 2021 season, meaning the sport's four engine developers have just two more full seasons working with the current hybrid engines.
Although the exact regulations are yet to be finalised, F1 has already unveiled plans to make engines cheaper, simpler and louder, including getting rid of the MGU-H component of the power unit.
Renault has previously suggested F1 should freeze engine development for the next two years to allow the four manufacturers time to focus on the new engines, which is something which is still being considered. The Mercedes boss is also keen to see development limited, telling Autosport he doesn't want spending to double over the next couple of years while engine manufacturers work to develop the current engine while looking ahead to the new regulations.
Wolff has also revealed that the teams and F1 are close to agreeing to new engine rules, having met during last weekend's Monaco Grand Prix. Although Mercedes aren't happy with plans to remove the MGU-H, Wolff accepts the decision, despite describing it as a step backwards. He concedes making engines louder and getting rid of the hybrid aspect will improve the spectacle for the fan, although Wolff still believes hybrid has a place in F1 due to its increased presence in road cars.
Mercedes, Renault, Ferrari and Honda may also be keen to limit development on the current engines and turn their focus to 2021 so they don't fall behind. A number of other manufacturers, including Aston Martin, Cosworth and Porsche, have all been linked with F1 once the engine regulations change. As they're not currently making F1 engines, they would have a head start on the new specifications while the current manufacturers are kept busy working on the current power units.