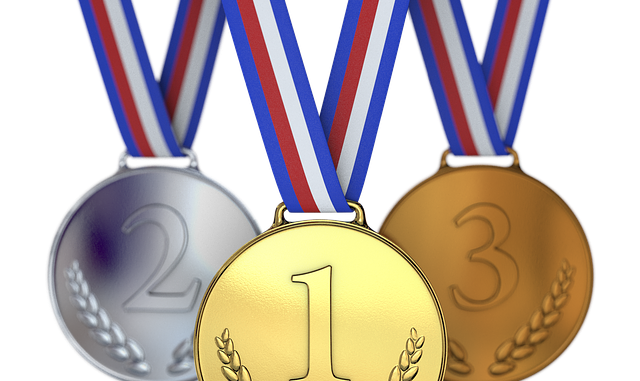 Login here with either Facebook, Twitter or Google to play.
The prediction league is back again for 2022. Just like we do on the podcast all you need to do is predict your pole position, fastest lap and top 3 for each race, if there will be a safety car and the number of DNF/Unclassified drivers.
For 2022 you've got up to 5 minutes before Q1 starts to get all your predictions in, but if you miss this you can still make the race predictions up to 5 minutes before lights out on for the race
There'll be extra predictions for the 3 Sprint races this season as well
The points work out like this:
Driver in the correct place in the top 3 – 3 Points
Driver in the top 3 but not where you predicted – 1 point
Fastest Lap – 1 Point
Pole position (This is the official FIA award of pole, so it will be the fastest legal time in Saturday qualifying, or Friday if it's a sprint race weekend) – 1 point
Predict if there will be a safety car or not for an extra point if you're correct
Correct number of DNFs This is the number of drivers counted as "Not Classified" or "DNS/DNF" as per the official FIA results (If a driver completes 90% of the winner's distance, they are counted as classified even if they didn't finish the race)
You can go for double points on 1 race this season
Happy predicting!
2022 3Legs4Wheels Prediction League
| Player | Rank | Bah | Sau | Aus | Imo | Imo | Mia | Spa | Mon | Bak | Can | Gre | Aus | Aus | Fra | Hun | Total |
| --- | --- | --- | --- | --- | --- | --- | --- | --- | --- | --- | --- | --- | --- | --- | --- | --- | --- |
| thcole | 1 | 2 | 3 | 5 | 3 | 5 | 6 | 7 | 18 | 8 | 12 | 7 | 13 | 4 | 5 | 3 | 101 |
| Ciara-Heaney | 2 | 3 | 3 | 5 | 2 | 5 | 8 | 7 | 18 | 9 | 11 | 2 | 12 | 5 | 4 | 1 | 95 |
| Mark-Harris2 | 2 | 3 | 5 | 6 | 10 | 5 | 7 | 5 | 16 | 7 | 8 | 2 | 10 | 4 | 4 | 3 | 95 |
| RD-Goat | 2 | 5 | 10 | 5 | 3 | 6 | 7 | 4 | 9 | 8 | 11 | 5 | 11 | 4 | 4 | 3 | 95 |
| thane-. | 5 | 3 | 7 | 8 | 6 | 6 | 7 | 7 | 9 | 5 | 12 | 2 | 12 | 3 | 4 | 3 | 94 |
| jason-slate | 6 | 5 | 10 | 4 | 2 | 4 | 11 | 8 | 9 | 3 | 12 | 2 | 11 | 6 | 3 | 3 | 93 |
| Matt-Spatz | 7 | 4 | 11 | 5 | 3 | 3 | 6 | 3 | 8 | 6 | 6 | 4 | 11 | 8 | 6 | 3 | 87 |
| Marcel-van-Dongen | 8 | 4 | 5 | 3 | 8 | 7 | 9 | 5 | 4 | 14 | 5 | 1 | 10 | 3 | 5 | 3 | 86 |
| Jen-Connor | 8 | 3 | 8 | 8 | 6 | 8 | 6 | 5 | 3 | 0 | 11 | 4 | 11 | 5 | 6 | 2 | 86 |
| Simon-Watts2 | 10 | 5 | 4 | 4 | 3 | 2 | 6 | 8 | 9 | 6 | 12 | 3 | 13 | 5 | 4 | 1 | 85 |
| Philip-Fernandes | 11 | 3 | 10 | 2 | 3 | 3 | 10 | 5 | 7 | 6 | 8 | 2 | 8 | 12 | 4 | 1 | 84 |
| J-Whitlock12 | 11 | 2 | 10 | 5 | 3 | 3 | 11 | 6 | 4 | 7 | 8 | 2 | 7 | 5 | 5 | 6 | 84 |
| Jase-Fields | 13 | 2 | 10 | 7 | 4 | 5 | 8 | 7 | 8 | 5 | 5 | 2 | 6 | 8 | 5 | 1 | 83 |
| Jane-Penteker | 14 | 4 | 6 | 3 | 7 | 4 | 5 | 2 | 4 | 3 | 18 | 2 | 9 | 6 | 5 | 4 | 82 |
| Leyla-Compani | 14 | 16 | 4 | 8 | 3 | 4 | 4 | 4 | 3 | 2 | 5 | 7 | 12 | 4 | 5 | 1 | 82 |
| Kierenisboring | 14 | 5 | 7 | 6 | 3 | 4 | 5 | 4 | 3 | 14 | 6 | 1 | 8 | 4 | 8 | 4 | 82 |
| brian.versmessen | 14 | 4 | 11 | 3 | 6 | 3 | 5 | 7 | 5 | 7 | 8 | 3 | 8 | 5 | 6 | 1 | 82 |
| Matt-Bailey | 18 | 12 | 8 | 2 | 10 | 5 | 11 | 1 | 3 | 5 | 5 | 1 | 9 | 2 | 6 | 1 | 81 |
| Andy-Hix | 18 | 5 | 6 | 3 | 10 | 8 | 6 | 6 | 5 | 2 | 6 | 2 | 12 | 2 | 5 | 3 | 81 |
| Jonathan-Payne4 | 20 | 2 | 14 | 4 | 3 | 0 | 9 | 4 | 9 | 3 | 8 | 6 | 6 | 3 | 8 | 0 | 79 |
| scott-spiegel | 20 | 2 | 5 | 2 | 8 | 13 | 6 | 7 | 8 | 3 | 5 | 5 | 8 | 2 | 4 | 1 | 79 |
| Dale-Green | 20 | 3 | 12 | 0 | 6 | 5 | 11 | 5 | 1 | 8 | 4 | 0 | 9 | 7 | 6 | 2 | 79 |
| digydegu | 20 | 3 | 10 | 3 | 3 | 4 | 2 | 7 | 4 | 7 | 6 | 2 | 12 | 4 | 6 | 6 | 79 |
| Roberto-Morais-Jr. | 20 | 4 | 8 | 6 | 2 | 4 | 5 | 6 | 10 | 3 | 7 | 5 | 11 | 3 | 3 | 2 | 79 |
| Mark-McCarthy | 20 | 2 | 7 | 5 | 3 | 9 | 6 | 5 | 8 | 7 | 7 | 5 | 6 | 0 | 6 | 3 | 79 |
| RustyEBs | 20 | 5 | 7 | 3 | 5 | 2 | 6 | 6 | 9 | 5 | 8 | 5 | 9 | 5 | 3 | 1 | 79 |
| Ashley-Spatz | 27 | 3 | 8 | 2 | 2 | 5 | 16 | 8 | 4 | 3 | 7 | 4 | 6 | 2 | 4 | 4 | 78 |
| Terry-White2 | 28 | 3 | 10 | 6 | 2 | 5 | 9 | 2 | 3 | 5 | 6 | 1 | 13 | 4 | 5 | 2 | 76 |
| Scott-Rasmussen2 | 29 | 4 | 7 | 6 | 3 | 5 | 6 | 5 | 12 | 4 | 5 | 4 | 7 | 3 | 3 | 1 | 75 |
| Tom-Ling | 29 | 1 | 7 | 6 | 2 | 1 | 5 | 11 | 3 | 8 | 7 | 2 | 10 | 6 | 4 | 2 | 75 |
| Ryan-Hunter | 29 | 3 | 6 | 4 | 4 | 5 | 7 | 8 | 5 | 6 | 5 | 0 | 11 | 2 | 5 | 4 | 75 |
| mattyboy1984 | 29 | 6 | 5 | 3 | 5 | 3 | 9 | 2 | 8 | 5 | 6 | 4 | 8 | 5 | 5 | 1 | 75 |
| Marcel-Blais | 33 | 2 | 8 | 6 | 6 | 3 | 4 | 4 | 8 | 3 | 8 | 2 | 11 | 4 | 3 | 2 | 74 |
| George-Upton | 34 | 5 | 7 | 4 | 3 | 1 | 5 | 4 | 7 | 5 | 5 | 4 | 11 | 3 | 5 | 4 | 73 |
| jackdshulman | 34 | 5 | 8 | 6 | 6 | 2 | 5 | 2 | 6 | 6 | 11 | 5 | 7 | 0 | 3 | 1 | 73 |
| Jennifer-Mueller2 | 34 | 3 | 6 | 6 | 2 | 3 | 6 | 2 | 6 | 4 | 9 | 4 | 9 | 5 | 5 | 3 | 73 |
| Ashley-Kopp | 37 | 2 | 7 | 6 | 4 | 4 | 6 | 6 | 3 | 3 | 5 | 4 | 10 | 5 | 6 | 1 | 72 |
| Elliot-Nyhlin | 37 | 3 | 7 | 5 | 2 | 5 | 2 | 8 | 6 | 4 | 8 | 2 | 8 | 5 | 5 | 2 | 72 |
| d9case | 39 | 2 | 6 | 5 | 2 | 6 | 11 | 5 | 4 | 5 | 4 | 4 | 7 | 3 | 4 | 3 | 71 |
| Vinay-Thukral | 39 | 5 | 7 | 7 | 3 | 2 | 7 | 3 | 4 | 3 | 8 | 2 | 8 | 8 | 3 | 1 | 71 |
| Gennady-Spirin | 41 | 3 | 7 | 5 | 5 | 5 | 6 | 3 | 4 | 2 | 6 | 2 | 12 | 3 | 4 | 3 | 70 |
| SilvanPaolucci | 41 | 6 | 11 | 7 | 3 | 0 | 8 | 2 | 7 | 2 | 2 | 4 | 11 | 4 | 2 | 1 | 70 |
| Jared-Fields | 41 | 2 | 7 | 5 | 2 | 0 | 5 | 7 | 8 | 4 | 5 | 3 | 11 | 4 | 4 | 3 | 70 |
| Scott-Jones | 41 | 2 | 10 | 5 | 2 | 4 | 2 | 6 | 5 | 4 | 5 | 7 | 7 | 4 | 6 | 1 | 70 |
| Travis-Scott | 41 | 7 | 8 | 2 | 0 | 3 | 4 | 6 | 7 | 7 | 10 | 4 | 7 | 2 | 2 | 1 | 70 |
| Crystal-Reimer | 46 | 5 | 2 | 12 | 3 | 5 | 6 | 2 | 2 | 3 | 5 | 4 | 12 | 3 | 4 | 1 | 69 |
| Christopher-Rafferty | 46 | 2 | 7 | 4 | 3 | 2 | 6 | 2 | 9 | 3 | 6 | 4 | 11 | 4 | 4 | 2 | 69 |
| Guy-Homerston2 | 46 | 2 | 7 | 6 | 5 | 2 | 5 | 6 | 4 | 7 | 6 | 5 | 9 | 0 | 4 | 1 | 69 |
| Travis-Parker | 46 | 4 | 7 | 8 | 7 | 5 | 5 | 5 | 3 | 4 | 5 | 4 | 4 | 1 | 4 | 3 | 69 |
| Scott-Pfaff | 50 | 2 | 7 | 7 | 7 | 4 | 0 | 2 | 4 | 3 | 7 | 1 | 7 | 8 | 8 | 1 | 68 |
| DeanHaggins123 | 51 | 5 | 10 | 6 | 0 | 0 | 7 | 6 | 6 | 0 | 8 | 1 | 9 | 4 | 5 | 0 | 67 |
| Melissa-Hartley | 51 | 2 | 6 | 7 | 7 | 5 | 5 | 3 | 3 | 3 | 6 | 2 | 8 | 4 | 5 | 1 | 67 |
| Karen-McDougall | 51 | 7 | 6 | 5 | 4 | 0 | 8 | 8 | 5 | 6 | 5 | 4 | 0 | 0 | 3 | 6 | 67 |
| David-Orndorf | 54 | 6 | 5 | 4 | 2 | 5 | 5 | 8 | 5 | 0 | 8 | 1 | 9 | 4 | 3 | 0 | 65 |
| damo563 | 54 | 7 | 3 | 6 | 4 | 4 | 9 | 5 | 3 | 5 | 0 | 4 | 7 | 4 | 3 | 1 | 65 |
| Caoimhghin-Mac-Patraisc | 54 | 6 | 7 | 7 | 3 | 5 | 0 | 3 | 0 | 3 | 6 | 3 | 8 | 6 | 7 | 1 | 65 |
| Scott-Neal | 57 | 4 | 5 | 6 | 5 | 0 | 4 | 3 | 4 | 4 | 5 | 1 | 10 | 4 | 6 | 0 | 61 |
| Jeff-Leobold | 57 | 2 | 3 | 4 | 0 | 6 | 7 | 3 | 3 | 6 | 6 | 3 | 9 | 4 | 5 | 0 | 61 |
| Brandon-Hartloff | 57 | 5 | 4 | 5 | 3 | 2 | 3 | 2 | 5 | 5 | 9 | 4 | 5 | 5 | 3 | 1 | 61 |
| Dustin-Brons | 57 | 5 | 6 | 6 | 3 | 2 | 3 | 2 | 6 | 8 | 4 | 5 | 3 | 4 | 3 | 1 | 61 |
| James-Manders | 57 | 7 | 7 | 3 | 3 | 1 | 7 | 2 | 4 | 5 | 4 | 3 | 4 | 2 | 7 | 2 | 61 |
| SynysterCheese | 62 | 2 | 6 | 6 | 7 | 0 | 12 | 5 | 2 | 0 | 5 | 4 | 7 | 4 | 0 | 0 | 60 |
| AshWoody90 | 62 | 4 | 5 | 4 | 0 | 2 | 5 | 1 | 2 | 5 | 10 | 5 | 6 | 5 | 3 | 3 | 60 |
| Samuel-White | 64 | 3 | 10 | 4 | 2 | 2 | 3 | 2 | 4 | 7 | 6 | 0 | 11 | 5 | 0 | 0 | 59 |
| James-Paschall | 64 | 3 | 5 | 5 | 6 | 3 | 5 | 4 | 4 | 4 | 5 | 2 | 9 | 4 | 0 | 0 | 59 |
| Jimmy-Dingess | 64 | 7 | 6 | 5 | 3 | 1 | 3 | 7 | 7 | 3 | 5 | 4 | 0 | 0 | 6 | 2 | 59 |
| robbiesoccer99 | 67 | 6 | 10 | 0 | 2 | 1 | 0 | 1 | 4 | 5 | 6 | 2 | 11 | 4 | 0 | 6 | 58 |
| DazzlerOfKernow | 67 | 4 | 3 | 0 | 4 | 2 | 7 | 4 | 3 | 3 | 5 | 1 | 9 | 3 | 7 | 3 | 58 |
| menbom | 67 | 5 | 8 | 2 | 4 | 0 | 6 | 7 | 4 | 3 | 4 | 1 | 4 | 5 | 4 | 1 | 58 |
| Sofi-S | 70 | 4 | 0 | 3 | 5 | 3 | 6 | 7 | 8 | 5 | 10 | 0 | 0 | 0 | 0 | 0 | 51 |
| Dirmy | 71 | 5 | 7 | 4 | 2 | 0 | 8 | 4 | 4 | 7 | 6 | 2 | 0 | 0 | 0 | 0 | 49 |
| JGaiser94 | 72 | 5 | 7 | 3 | 6 | 2 | 4 | 1 | 8 | 2 | 0 | 7 | 0 | 0 | 3 | 0 | 48 |
| Nick-Blais | 73 | 4 | 6 | 6 | 3 | 2 | 0 | 0 | 6 | 2 | 10 | 2 | 2 | 0 | 2 | 2 | 47 |
| Renato-Matos | 74 | 3 | 6 | 6 | 3 | 2 | 8 | 8 | 0 | 0 | 6 | 0 | 0 | 0 | 0 | 0 | 42 |
| qwiththephotos | 74 | 3 | 4 | 5 | 6 | 7 | 5 | 0 | 3 | 5 | 4 | 0 | 0 | 0 | 0 | 0 | 42 |
| Lorne-Walker | 76 | 3 | 6 | 4 | 1 | 4 | 3 | 0 | 0 | 4 | 4 | 4 | 3 | 5 | 0 | 0 | 41 |
| Nicolas-Robichaud | 77 | 0 | 0 | 0 | 0 | 0 | 0 | 0 | 4 | 3 | 8 | 2 | 11 | 4 | 5 | 3 | 40 |
| Nicole-LaChapelle | 78 | 6 | 6 | 8 | 3 | 0 | 8 | 5 | 0 | 0 | 0 | 0 | 0 | 0 | 0 | 0 | 36 |
| Ben-B | 78 | 7 | 5 | 2 | 2 | 2 | 4 | 2 | 6 | 6 | 0 | 0 | 0 | 0 | 0 | 0 | 36 |
| wblank71 | 80 | 2 | 4 | 5 | 2 | 4 | 1 | 2 | 1 | 3 | 4 | 3 | 3 | 0 | 0 | 1 | 35 |
| Ed-Forsyth | 81 | 6 | 5 | 3 | 3 | 4 | 3 | 1 | 4 | 2 | 3 | 0 | 0 | 0 | 0 | 0 | 34 |
| Griffin-Porter | 82 | 3 | 7 | 2 | 1 | 3 | 6 | 0 | 0 | 0 | 8 | 0 | 0 | 0 | 0 | 0 | 30 |
| chris-schrank | 82 | 0 | 0 | 5 | 6 | 5 | 6 | 8 | 0 | 0 | 0 | 0 | 0 | 0 | 0 | 0 | 30 |
| scrutton | 84 | 5 | 4 | 5 | 0 | 2 | 6 | 4 | 2 | 0 | 0 | 0 | 0 | 0 | 0 | 0 | 28 |
| sureshkrsenapati | 85 | 6 | 5 | 8 | 4 | 2 | 0 | 0 | 0 | 0 | 0 | 0 | 0 | 0 | 0 | 0 | 25 |
| Sabrina-Sikora | 86 | 5 | 10 | 0 | 2 | 3 | 4 | 0 | 0 | 0 | 0 | 0 | 0 | 0 | 0 | 0 | 24 |
| Travis-Dorado | 86 | 1 | 8 | 5 | 10 | 0 | 0 | 0 | 0 | 0 | 0 | 0 | 0 | 0 | 0 | 0 | 24 |
| Alec-Pearce | 88 | 0 | 0 | 5 | 3 | 2 | 4 | 0 | 8 | 0 | 0 | 0 | 0 | 0 | 0 | 0 | 22 |
| TheCarlFord | 88 | 2 | 6 | 0 | 2 | 1 | 2 | 6 | 0 | 3 | 0 | 0 | 0 | 0 | 0 | 0 | 22 |
| W-P | 90 | 3 | 10 | 2 | 3 | 3 | 0 | 0 | 0 | 0 | 0 | 0 | 0 | 0 | 0 | 0 | 21 |
| Bob-Terwilliger | 91 | 0 | 0 | 0 | 0 | 0 | 0 | 0 | 0 | 0 | 0 | 2 | 12 | 6 | 0 | 0 | 20 |
| Steve-Evason | 91 | 6 | 4 | 0 | 3 | 7 | 0 | 0 | 0 | 0 | 0 | 0 | 0 | 0 | 0 | 0 | 20 |
| ben-hartnett | 93 | 0 | 3 | 5 | 9 | 2 | 0 | 0 | 0 | 0 | 0 | 0 | 0 | 0 | 0 | 0 | 19 |
| Jonathan-Greenidge | 93 | 2 | 5 | 4 | 3 | 1 | 0 | 4 | 0 | 0 | 0 | 0 | 0 | 0 | 0 | 0 | 19 |
| Jose-Suarez | 95 | 3 | 0 | 4 | 3 | 2 | 6 | 0 | 0 | 0 | 0 | 0 | 0 | 0 | 0 | 0 | 18 |
| Janna-Koppert | 96 | 6 | 11 | 0 | 0 | 0 | 0 | 0 | 0 | 0 | 0 | 0 | 0 | 0 | 0 | 0 | 17 |
| Siddharth-Ranadive | 96 | 7 | 6 | 4 | 0 | 0 | 0 | 0 | 0 | 0 | 0 | 0 | 0 | 0 | 0 | 0 | 17 |
| Robin-Shutt | 96 | 0 | 0 | 0 | 0 | 0 | 0 | 0 | 0 | 0 | 0 | 5 | 6 | 6 | 0 | 0 | 17 |
| Elle-Burleigh | 96 | 2 | 4 | 4 | 3 | 1 | 3 | 0 | 0 | 0 | 0 | 0 | 0 | 0 | 0 | 0 | 17 |
| Jordan.Hawkins | 100 | 6 | 10 | 0 | 0 | 0 | 0 | 0 | 0 | 0 | 0 | 0 | 0 | 0 | 0 | 0 | 16 |
| Greg-DiNicola | 100 | 2 | 4 | 6 | 0 | 4 | 0 | 0 | 0 | 0 | 0 | 0 | 0 | 0 | 0 | 0 | 16 |
| Terry-Burkes | 102 | 5 | 10 | 0 | 0 | 0 | 0 | 0 | 0 | 0 | 0 | 0 | 0 | 0 | 0 | 0 | 15 |
| Maaaaaarls | 102 | 2 | 7 | 2 | 2 | 2 | 0 | 0 | 0 | 0 | 0 | 0 | 0 | 0 | 0 | 0 | 15 |
| sootycorbett | 102 | 4 | 4 | 7 | 0 | 0 | 0 | 0 | 0 | 0 | 0 | 0 | 0 | 0 | 0 | 0 | 15 |
| Chariot_Choogle | 105 | 0 | 14 | 0 | 0 | 0 | 0 | 0 | 0 | 0 | 0 | 0 | 0 | 0 | 0 | 0 | 14 |
| Julia-Charnitsky | 105 | 4 | 0 | 0 | 0 | 0 | 10 | 0 | 0 | 0 | 0 | 0 | 0 | 0 | 0 | 0 | 14 |
| Wayne-Murray | 105 | 4 | 6 | 4 | 0 | 0 | 0 | 0 | 0 | 0 | 0 | 0 | 0 | 0 | 0 | 0 | 14 |
| spward9 | 108 | 3 | 7 | 3 | 0 | 0 | 0 | 0 | 0 | 0 | 0 | 0 | 0 | 0 | 0 | 0 | 13 |
| Jack | 109 | 5 | 7 | 0 | 0 | 0 | 0 | 0 | 0 | 0 | 0 | 0 | 0 | 0 | 0 | 0 | 12 |
| Charlie-Dale | 109 | 6 | 6 | 0 | 0 | 0 | 0 | 0 | 0 | 0 | 0 | 0 | 0 | 0 | 0 | 0 | 12 |
| Benjamin | 109 | 0 | 6 | 2 | 0 | 0 | 4 | 0 | 0 | 0 | 0 | 0 | 0 | 0 | 0 | 0 | 12 |
| _awesome_wells | 112 | 4 | 3 | 0 | 2 | 2 | 0 | 0 | 0 | 0 | 0 | 0 | 0 | 0 | 0 | 0 | 11 |
| Sean-McCoy | 113 | 0 | 7 | 3 | 0 | 0 | 0 | 0 | 0 | 0 | 0 | 0 | 0 | 0 | 0 | 0 | 10 |
| Chris-Heckle | 114 | 4 | 5 | 0 | 0 | 0 | 0 | 0 | 0 | 0 | 0 | 0 | 0 | 0 | 0 | 0 | 9 |
| Cody-Gayer | 114 | 5 | 4 | 0 | 0 | 0 | 0 | 0 | 0 | 0 | 0 | 0 | 0 | 0 | 0 | 0 | 9 |
| Josh-Valen | 116 | 2 | 6 | 0 | 0 | 0 | 0 | 0 | 0 | 0 | 0 | 0 | 0 | 0 | 0 | 0 | 8 |
| Karl-Hubner | 116 | 5 | 3 | 0 | 0 | 0 | 0 | 0 | 0 | 0 | 0 | 0 | 0 | 0 | 0 | 0 | 8 |
| Jeff-Ballard | 116 | 3 | 5 | 0 | 0 | 0 | 0 | 0 | 0 | 0 | 0 | 0 | 0 | 0 | 0 | 0 | 8 |
| Dan-Kelly | 119 | 7 | 0 | 0 | 0 | 0 | 0 | 0 | 0 | 0 | 0 | 0 | 0 | 0 | 0 | 0 | 7 |
| Dylan-Bolton | 119 | 0 | 7 | 0 | 0 | 0 | 0 | 0 | 0 | 0 | 0 | 0 | 0 | 0 | 0 | 0 | 7 |
| Jake-Faflick | 119 | 0 | 7 | 0 | 0 | 0 | 0 | 0 | 0 | 0 | 0 | 0 | 0 | 0 | 0 | 0 | 7 |
| Drew-Newquist | 119 | 0 | 0 | 0 | 0 | 0 | 0 | 0 | 0 | 0 | 0 | 0 | 7 | 0 | 0 | 0 | 7 |
| Bryan-Dodd | 119 | 0 | 0 | 0 | 0 | 0 | 0 | 0 | 0 | 0 | 0 | 0 | 0 | 0 | 7 | 0 | 7 |
| Alec-Pearce2 | 119 | 5 | 2 | 0 | 0 | 0 | 0 | 0 | 0 | 0 | 0 | 0 | 0 | 0 | 0 | 0 | 7 |
| Mckay-Mortensen | 119 | 0 | 3 | 4 | 0 | 0 | 0 | 0 | 0 | 0 | 0 | 0 | 0 | 0 | 0 | 0 | 7 |
| Bobby-Hardigree | 126 | 6 | 0 | 0 | 0 | 0 | 0 | 0 | 0 | 0 | 0 | 0 | 0 | 0 | 0 | 0 | 6 |
| fillsgarage | 126 | 6 | 0 | 0 | 0 | 0 | 0 | 0 | 0 | 0 | 0 | 0 | 0 | 0 | 0 | 0 | 6 |
| LaVelocipede | 126 | 6 | 0 | 0 | 0 | 0 | 0 | 0 | 0 | 0 | 0 | 0 | 0 | 0 | 0 | 0 | 6 |
| Jeremy-Salerno | 126 | 6 | 0 | 0 | 0 | 0 | 0 | 0 | 0 | 0 | 0 | 0 | 0 | 0 | 0 | 0 | 6 |
| Ross-Barugh | 126 | 2 | 0 | 0 | 0 | 0 | 0 | 0 | 4 | 0 | 0 | 0 | 0 | 0 | 0 | 0 | 6 |
| McRockZ | 126 | 2 | 4 | 0 | 0 | 0 | 0 | 0 | 0 | 0 | 0 | 0 | 0 | 0 | 0 | 0 | 6 |
| valen_josh | 126 | 0 | 0 | 4 | 2 | 0 | 0 | 0 | 0 | 0 | 0 | 0 | 0 | 0 | 0 | 0 | 6 |
| Robert-Schultz | 126 | 3 | 3 | 0 | 0 | 0 | 0 | 0 | 0 | 0 | 0 | 0 | 0 | 0 | 0 | 0 | 6 |
| John-Jelinek | 134 | 5 | 0 | 0 | 0 | 0 | 0 | 0 | 0 | 0 | 0 | 0 | 0 | 0 | 0 | 0 | 5 |
| Jordan-Jeffery | 134 | 5 | 0 | 0 | 0 | 0 | 0 | 0 | 0 | 0 | 0 | 0 | 0 | 0 | 0 | 0 | 5 |
| Houston-McLain | 134 | 5 | 0 | 0 | 0 | 0 | 0 | 0 | 0 | 0 | 0 | 0 | 0 | 0 | 0 | 0 | 5 |
| James-Hackett2 | 134 | 5 | 0 | 0 | 0 | 0 | 0 | 0 | 0 | 0 | 0 | 0 | 0 | 0 | 0 | 0 | 5 |
| rambrose85 | 134 | 5 | 0 | 0 | 0 | 0 | 0 | 0 | 0 | 0 | 0 | 0 | 0 | 0 | 0 | 0 | 5 |
| Hannah-Molloy | 134 | 5 | 0 | 0 | 0 | 0 | 0 | 0 | 0 | 0 | 0 | 0 | 0 | 0 | 0 | 0 | 5 |
| Ali-Iberraken | 134 | 0 | 5 | 0 | 0 | 0 | 0 | 0 | 0 | 0 | 0 | 0 | 0 | 0 | 0 | 0 | 5 |
| Luke-Goodwin2 | 134 | 0 | 0 | 5 | 0 | 0 | 0 | 0 | 0 | 0 | 0 | 0 | 0 | 0 | 0 | 0 | 5 |
| Jeremy-Staab | 134 | 0 | 0 | 0 | 0 | 0 | 5 | 0 | 0 | 0 | 0 | 0 | 0 | 0 | 0 | 0 | 5 |
| david-roebuck | 134 | 0 | 0 | 0 | 0 | 0 | 0 | 0 | 0 | 0 | 0 | 0 | 5 | 0 | 0 | 0 | 5 |
| Erik-Engvall | 134 | 2 | 3 | 0 | 0 | 0 | 0 | 0 | 0 | 0 | 0 | 0 | 0 | 0 | 0 | 0 | 5 |
| semvdb | 134 | 2 | 0 | 3 | 0 | 0 | 0 | 0 | 0 | 0 | 0 | 0 | 0 | 0 | 0 | 0 | 5 |
| Nicholas-Gulley | 146 | 4 | 0 | 0 | 0 | 0 | 0 | 0 | 0 | 0 | 0 | 0 | 0 | 0 | 0 | 0 | 4 |
| Eoin-Gormley | 146 | 4 | 0 | 0 | 0 | 0 | 0 | 0 | 0 | 0 | 0 | 0 | 0 | 0 | 0 | 0 | 4 |
| Harrison-Wright | 146 | 0 | 0 | 4 | 0 | 0 | 0 | 0 | 0 | 0 | 0 | 0 | 0 | 0 | 0 | 0 | 4 |
| Sam-White | 146 | 0 | 0 | 4 | 0 | 0 | 0 | 0 | 0 | 0 | 0 | 0 | 0 | 0 | 0 | 0 | 4 |
| menbom1 | 146 | 0 | 0 | 0 | 4 | 0 | 0 | 0 | 0 | 0 | 0 | 0 | 0 | 0 | 0 | 0 | 4 |
| Jack-Unsworth | 151 | 3 | 0 | 0 | 0 | 0 | 0 | 0 | 0 | 0 | 0 | 0 | 0 | 0 | 0 | 0 | 3 |
| Magnus-Mac-Donald2 | 151 | 3 | 0 | 0 | 0 | 0 | 0 | 0 | 0 | 0 | 0 | 0 | 0 | 0 | 0 | 0 | 3 |
| Reinder-Zuidhoorn | 151 | 3 | 0 | 0 | 0 | 0 | 0 | 0 | 0 | 0 | 0 | 0 | 0 | 0 | 0 | 0 | 3 |
| Steve-Barton | 151 | 3 | 0 | 0 | 0 | 0 | 0 | 0 | 0 | 0 | 0 | 0 | 0 | 0 | 0 | 0 | 3 |
| Jason-Garel | 151 | 3 | 0 | 0 | 0 | 0 | 0 | 0 | 0 | 0 | 0 | 0 | 0 | 0 | 0 | 0 | 3 |
| RandoEastman1 | 151 | 3 | 0 | 0 | 0 | 0 | 0 | 0 | 0 | 0 | 0 | 0 | 0 | 0 | 0 | 0 | 3 |
| KissMyHaas | 151 | 3 | 0 | 0 | 0 | 0 | 0 | 0 | 0 | 0 | 0 | 0 | 0 | 0 | 0 | 0 | 3 |
| k_bartee | 151 | 3 | 0 | 0 | 0 | 0 | 0 | 0 | 0 | 0 | 0 | 0 | 0 | 0 | 0 | 0 | 3 |
| Keywanski | 151 | 3 | 0 | 0 | 0 | 0 | 0 | 0 | 0 | 0 | 0 | 0 | 0 | 0 | 0 | 0 | 3 |
| James-Simmons | 151 | 0 | 3 | 0 | 0 | 0 | 0 | 0 | 0 | 0 | 0 | 0 | 0 | 0 | 0 | 0 | 3 |
| Lara-Thompson | 151 | 0 | 0 | 0 | 0 | 0 | 0 | 3 | 0 | 0 | 0 | 0 | 0 | 0 | 0 | 0 | 3 |
| piston-gaming | 151 | 0 | 0 | 0 | 0 | 0 | 0 | 0 | 0 | 0 | 0 | 3 | 0 | 0 | 0 | 0 | 3 |
| BroTiger8 | 163 | 2 | 0 | 0 | 0 | 0 | 0 | 0 | 0 | 0 | 0 | 0 | 0 | 0 | 0 | 0 | 2 |
| Joel-Benedict2 | 163 | 2 | 0 | 0 | 0 | 0 | 0 | 0 | 0 | 0 | 0 | 0 | 0 | 0 | 0 | 0 | 2 |
| David-Redmond | 163 | 2 | 0 | 0 | 0 | 0 | 0 | 0 | 0 | 0 | 0 | 0 | 0 | 0 | 0 | 0 | 2 |
| william-salmon | 163 | 2 | 0 | 0 | 0 | 0 | 0 | 0 | 0 | 0 | 0 | 0 | 0 | 0 | 0 | 0 | 2 |
| Patrick-Cookson | 163 | 2 | 0 | 0 | 0 | 0 | 0 | 0 | 0 | 0 | 0 | 0 | 0 | 0 | 0 | 0 | 2 |
| Ryan-Anderson | 163 | 2 | 0 | 0 | 0 | 0 | 0 | 0 | 0 | 0 | 0 | 0 | 0 | 0 | 0 | 0 | 2 |
| Huxley-Baker | 163 | 2 | 0 | 0 | 0 | 0 | 0 | 0 | 0 | 0 | 0 | 0 | 0 | 0 | 0 | 0 | 2 |
| Jonathan-Payne3 | 163 | 2 | 0 | 0 | 0 | 0 | 0 | 0 | 0 | 0 | 0 | 0 | 0 | 0 | 0 | 0 | 2 |
| Laurel-W. | 163 | 2 | 0 | 0 | 0 | 0 | 0 | 0 | 0 | 0 | 0 | 0 | 0 | 0 | 0 | 0 | 2 |
| insert-spam-here | 163 | 2 | 0 | 0 | 0 | 0 | 0 | 0 | 0 | 0 | 0 | 0 | 0 | 0 | 0 | 0 | 2 |
| mitcheldiemer | 163 | 2 | 0 | 0 | 0 | 0 | 0 | 0 | 0 | 0 | 0 | 0 | 0 | 0 | 0 | 0 | 2 |
| tyler-brooks | 163 | 2 | 0 | 0 | 0 | 0 | 0 | 0 | 0 | 0 | 0 | 0 | 0 | 0 | 0 | 0 | 2 |
| semvdb1 | 163 | 0 | 2 | 0 | 0 | 0 | 0 | 0 | 0 | 0 | 0 | 0 | 0 | 0 | 0 | 0 | 2 |
| Provebilde | 163 | 0 | 0 | 0 | 0 | 0 | 0 | 0 | 0 | 0 | 2 | 0 | 0 | 0 | 0 | 0 | 2 |
| Koos-Kalkman | 163 | 0 | 0 | 0 | 0 | 0 | 0 | 0 | 0 | 0 | 0 | 0 | 0 | 0 | 0 | 2 | 2 |
| ScoTrain7 | 178 | 1 | 0 | 0 | 0 | 0 | 0 | 0 | 0 | 0 | 0 | 0 | 0 | 0 | 0 | 0 | 1 |
| Jacques-le-Jour | 178 | 1 | 0 | 0 | 0 | 0 | 0 | 0 | 0 | 0 | 0 | 0 | 0 | 0 | 0 | 0 | 1 |
2022 3Legs4Wheels Prediction League - Hungary
| Player | SC | DNF | Double | Fastest | Pole | 1. | 2. | 3. | Points |
| --- | --- | --- | --- | --- | --- | --- | --- | --- | --- |
| J-Whitlock12 | ✔ | 3 | ✖ | SAI | LEC | VER | HAM | LEC | 6 |
| robbiesoccer99 | ✔ | 3 | ✖ | VER | VER | VER | HAM | LEC | 6 |
| digydegu | ✔ | 4 | ✖ | VER | HAM | VER | HAM | PER | 6 |
| Karen-McDougall | ✔ | 4 | ✖ | LEC | | VER | SAI | RUS | 6 |
| Kierenisboring | ✔ | 3 | ✖ | LEC | VER | VER | SAI | HAM | 4 |
| George-Upton | ✔ | 2 | ✖ | LEC | LEC | VER | SAI | HAM | 4 |
| Jane-Penteker | ✔ | 3 | ✖ | LEC | LEC | LEC | VER | RUS | 4 |
| Ryan-Hunter | ✔ | 1 | ✖ | LEC | VER | VER | LEC | HAM | 4 |
| Ashley-Spatz | ✔ | 3 | ✖ | LEC | NOR | VER | SAI | HAM | 4 |
| DazzlerOfKernow | ✔ | 3 | ✖ | LEC | VER | VER | SAI | LEC | 3 |
| AshWoody90 | ✔ | 5 | ✖ | SAI | LEC | SAI | HAM | PER | 3 |
| d9case | ✔ | 2 | ✖ | RUS | LEC | VER | LEC | PER | 3 |
| Mark-McCarthy | ✔ | 4 | ✖ | NOR | LEC | VER | LEC | NOR | 3 |
| Travis-Parker | ✔ | 5 | ✖ | VER | LEC | VER | PER | LEC | 3 |
| Andy-Hix | ✔ | 3 | ✖ | VER | LEC | VER | LEC | NOR | 3 |
| Jared-Fields | ✔ | 3 | ✖ | SAI | | VER | LEC | SAI | 3 |
| Jennifer-Mueller2 | ✔ | 3 | ✖ | SAI | LEC | LEC | SAI | RUS | 3 |
| thane-. | ✔ | 3 | ✖ | LEC | LEC | LEC | SAI | RUS | 3 |
| Marcel-van-Dongen | ✔ | 2 | ✖ | SAI | LEC | LEC | SAI | RUS | 3 |
| Matt-Spatz | ✔ | 4 | ✖ | SAI | LEC | LEC | SAI | RUS | 3 |
| Nicolas-Robichaud | ✔ | 4 | ✖ | LEC | | LEC | SAI | RUS | 3 |
| Gennady-Spirin | ✔ | 3 | ✖ | SAI | LEC | LEC | SAI | RUS | 3 |
| Mark-Harris2 | ✔ | 2 | ✖ | LEC | LEC | LEC | SAI | RUS | 3 |
| jason-slate | ✔ | 3 | ✖ | SAI | LEC | LEC | SAI | RUS | 3 |
| thcole | ✔ | 3 | ✖ | NOR | LEC | LEC | SAI | RUS | 3 |
| RD-Goat | ✔ | 4 | ✖ | LEC | LEC | LEC | SAI | RUS | 3 |
| Marcel-Blais | ✔ | 3 | ✖ | HAM | LEC | LEC | SAI | VER | 2 |
| Koos-Kalkman | ✔ | 2 | ✔ | LEC | LEC | LEC | SAI | VER | 2 |
| Roberto-Morais-Jr. | ✖ | 4 | ✖ | VER | LEC | LEC | SAI | VER | 2 |
| Jimmy-Dingess | ✖ | 4 | ✖ | SAI | LEC | NOR | VER | SAI | 2 |
| Tom-Ling | ✔ | 0 | ✖ | VER | LEC | LEC | VER | PER | 2 |
| Nick-Blais | ✖ | 3 | ✖ | LEC | LEC | LEC | SAI | HAM | 2 |
| James-Manders | ✔ | 4 | ✖ | VER | | LEC | VER | HAM | 2 |
| Dale-Green | ✖ | 2 | ✖ | SAI | | LEC | VER | SAI | 2 |
| Christopher-Rafferty | ✔ | 2 | ✖ | RUS | VER | RUS | LEC | VER | 2 |
| Elliot-Nyhlin | ✔ | 3 | ✖ | SAI | RUS | RUS | SAI | NOR | 2 |
| Terry-White2 | ✔ | 3 | ✖ | VER | LEC | LEC | RUS | VER | 2 |
| Jen-Connor | ✔ | 2 | ✖ | VER | VER | LEC | RUS | VER | 2 |
| mattyboy1984 | ✔ | 4 | ✖ | LEC | LEC | LEC | SAI | VER | 1 |
| Scott-Jones | ✔ | 4 | ✖ | LEC | LEC | SAI | VER | LEC | 1 |
| Scott-Rasmussen2 | ✔ | 3 | ✖ | LEC | LEC | LEC | VER | SAI | 1 |
| wblank71 | ✔ | 3 | ✖ | LEC | HAM | RUS | PER | ALO | 1 |
| Leyla-Compani | ✔ | 3 | ✖ | LEC | LEC | LEC | RUS | SAI | 1 |
| Matt-Bailey | ✔ | 3 | ✖ | NOR | LEC | LEC | VER | NOR | 1 |
| damo563 | ✔ | 2 | ✖ | LEC | LEC | LEC | SAI | VER | 1 |
| jackdshulman | ✔ | 3 | ✖ | LEC | LEC | LEC | VER | NOR | 1 |
| Ashley-Kopp | ✔ | 4 | ✖ | LEC | LEC | LEC | SAI | VER | 1 |
| Dustin-Brons | ✔ | 3 | ✖ | VER | LEC | LEC | SAI | VER | 1 |
| Vinay-Thukral | ✔ | 3 | ✖ | LEC | LEC | LEC | SAI | VER | 1 |
| Philip-Fernandes | ✔ | 3 | ✖ | LEC | LEC | LEC | VER | NOR | 1 |
| Guy-Homerston2 | ✔ | 3 | ✖ | PER | LEC | LEC | VER | SAI | 1 |
| brian.versmessen | ✔ | 2 | ✖ | LEC | LEC | LEC | PER | VER | 1 |
| RustyEBs | ✔ | 2 | ✖ | VER | LEC | LEC | SAI | VER | 1 |
| Caoimhghin-Mac-Patraisc | ✔ | 5 | ✖ | LEC | LEC | LEC | VER | SAI | 1 |
| Brandon-Hartloff | ✔ | 3 | ✖ | LEC | LEC | LEC | SAI | VER | 1 |
| menbom | ✔ | 4 | ✖ | VER | LEC | SAI | LEC | VER | 1 |
| SilvanPaolucci | ✔ | 4 | ✖ | LEC | | LEC | SAI | VER | 1 |
| Travis-Scott | ✔ | 4 | ✖ | VER | | LEC | RUS | NOR | 1 |
| Scott-Pfaff | ✔ | 3 | ✖ | LEC | | LEC | VER | SAI | 1 |
| Jase-Fields | ✔ | 3 | ✖ | VER | | RUS | SAI | NOR | 1 |
| Ciara-Heaney | ✔ | 2 | ✖ | PER | LEC | LEC | SAI | VER | 1 |
| Melissa-Hartley | ✔ | 2 | ✖ | VER | | LEC | VER | SAI | 1 |
| Crystal-Reimer | ✔ | 4 | ✖ | LEC | | RUS | LEC | ALO | 1 |
| Simon-Watts2 | ✔ | 3 | ✖ | LEC | LEC | LEC | RUS | SAI | 1 |
| scott-spiegel | ✔ | 2 | ✖ | SAI | ALO | LEC | NOR | VER | 1 |
| Scott-Neal | ✔ | 5 | ✖ | LEC | LEC | LEC | SAI | PER | 0 |
| Jonathan-Payne4 | ✔ | 4 | ✖ | LEC | LEC | LEC | SAI | NOR | 0 |
| Jeff-Leobold | ✔ | 4 | ✖ | VER | | LEC | SAI | NOR | 0 |
2022 3Legs4Wheels Prediction League - France
| Player | SC | DNF | Double | Fastest | Pole | 1. | 2. | 3. | Points |
| --- | --- | --- | --- | --- | --- | --- | --- | --- | --- |
| Scott-Pfaff | ✔ | 3 | ✖ | SAI | VER | VER | LEC | RUS | 8 |
| Jonathan-Payne4 | ✔ | 3 | ✖ | LEC | LEC | LEC | HAM | RUS | 8 |
| Kierenisboring | ✔ | 3 | ✖ | HAM | LEC | VER | LEC | RUS | 8 |
| Bryan-Dodd | ✖ | 3 | ✖ | VER | LEC | VER | PER | RUS | 7 |
| Caoimhghin-Mac-Patraisc | ✔ | 3 | ✖ | SAI | LEC | VER | LEC | HAM | 7 |
| James-Manders | ✔ | 4 | ✖ | VER | LEC | LEC | VER | RUS | 7 |
| DazzlerOfKernow | ✔ | 2 | ✖ | LEC | VER | VER | LEC | RUS | 7 |
| Matt-Bailey | ✔ | 3 | ✖ | VER | LEC | LEC | VER | RUS | 6 |
| Scott-Jones | ✔ | 5 | ✖ | VER | LEC | VER | PER | HAM | 6 |
| Dale-Green | ✔ | 2 | ✖ | SAI | VER | VER | LEC | HAM | 6 |
| Mark-McCarthy | ✔ | 3 | ✖ | LEC | LEC | LEC | VER | RUS | 6 |
| Jimmy-Dingess | ✔ | 3 | ✖ | VER | LEC | VER | LEC | HAM | 6 |
| Ashley-Kopp | ✔ | 3 | ✖ | LEC | LEC | LEC | VER | RUS | 6 |
| digydegu | ✔ | 3 | ✖ | VER | LEC | VER | LEC | HAM | 6 |
| brian.versmessen | ✖ | 3 | ✖ | LEC | SAI | VER | SAI | RUS | 6 |
| Matt-Spatz | ✔ | 2 | ✖ | VER | LEC | LEC | VER | RUS | 6 |
| Scott-Neal | ✖ | 2 | ✔ | LEC | LEC | LEC | VER | HAM | 6 |
| Jen-Connor | ✔ | 3 | ✖ | VER | LEC | VER | LEC | HAM | 6 |
| J-Whitlock12 | ✖ | 2 | ✖ | HAM | LEC | LEC | VER | RUS | 5 |
| mattyboy1984 | ✔ | 4 | ✖ | PER | LEC | LEC | RUS | HAM | 5 |
| Terry-White2 | ✖ | 4 | ✖ | VER | LEC | VER | LEC | PER | 5 |
| George-Upton | ✔ | 3 | ✖ | VER | VER | VER | LEC | HAM | 5 |
| Marcel-van-Dongen | ✔ | 2 | ✖ | VER | VER | VER | LEC | HAM | 5 |
| Nicolas-Robichaud | ✖ | 2 | ✖ | LEC | LEC | LEC | VER | RUS | 5 |
| Ryan-Hunter | ✔ | 2 | ✖ | VER | LEC | VER | LEC | PER | 5 |
| Jane-Penteker | ✔ | 3 | ✖ | RUS | VER | VER | LEC | HAM | 5 |
| Leyla-Compani | ✔ | 3 | ✖ | VER | VER | VER | LEC | HAM | 5 |
| Melissa-Hartley | ✔ | 2 | ✖ | VER | VER | VER | LEC | HAM | 5 |
| DeanHaggins123 | ✔ | 2 | ✖ | VER | VER | VER | LEC | HAM | 5 |
| Jase-Fields | ✔ | 3 | ✖ | LEC | VER | VER | LEC | HAM | 5 |
| Jennifer-Mueller2 | ✔ | 3 | ✖ | LEC | VER | VER | LEC | HAM | 5 |
| Jeff-Leobold | ✖ | 4 | ✖ | SAI | VER | VER | PER | LEC | 5 |
| thcole | ✔ | 3 | ✖ | LEC | LEC | VER | LEC | PER | 5 |
| Elliot-Nyhlin | ✔ | 3 | ✖ | SAI | VER | VER | LEC | PER | 5 |
| Andy-Hix | ✔ | 3 | ✖ | LEC | VER | VER | LEC | HAM | 5 |
| Ashley-Spatz | ✔ | 2 | ✖ | VER | VER | LEC | PER | RUS | 4 |
| Travis-Parker | ✔ | 3 | ✖ | VER | VER | VER | LEC | SAI | 4 |
| Jared-Fields | ✖ | 1 | ✖ | SAI | LEC | LEC | VER | HAM | 4 |
| Ciara-Heaney | ✔ | 3 | ✖ | VER | VER | VER | LEC | PER | 4 |
| d9case | ✔ | 2 | ✖ | VER | VER | VER | LEC | PER | 4 |
| Tom-Ling | ✖ | 2 | ✖ | LEC | LEC | VER | LEC | SAI | 4 |
| Simon-Watts2 | ✖ | 3 | ✖ | VER | VER | VER | LEC | HAM | 4 |
| menbom | ✖ | 2 | ✖ | VER | VER | VER | LEC | HAM | 4 |
| Guy-Homerston2 | ✖ | 2 | ✖ | VER | VER | VER | LEC | HAM | 4 |
| Crystal-Reimer | ✔ | 3 | ✖ | HAM | LEC | HAM | RUS | ALO | 4 |
| Philip-Fernandes | ✖ | 3 | ✖ | VER | | VER | LEC | HAM | 4 |
| RD-Goat | ✔ | 3 | ✖ | LEC | VER | VER | LEC | PER | 4 |
| Gennady-Spirin | ✔ | 2 | ✖ | LEC | VER | VER | LEC | PER | 4 |
| thane-. | ✔ | 3 | ✖ | LEC | VER | VER | LEC | PER | 4 |
| Mark-Harris2 | ✖ | 2 | ✖ | VER | LEC | VER | LEC | PER | 4 |
| scott-spiegel | ✖ | 1 | ✖ | VER | VER | VER | PER | HAM | 4 |
| Christopher-Rafferty | ✔ | 2 | ✖ | VER | VER | VER | LEC | PER | 4 |
| Dustin-Brons | ✔ | 3 | ✖ | VER | LEC | LEC | SAI | VER | 3 |
| Scott-Rasmussen2 | ✔ | 2 | ✖ | LEC | LEC | LEC | VER | SAI | 3 |
| jackdshulman | ✔ | 3 | ✖ | LEC | SAI | LEC | VER | HAM | 3 |
| RustyEBs | ✔ | 2 | ✖ | VER | LEC | LEC | VER | SAI | 3 |
| AshWoody90 | ✖ | 3 | ✖ | HAM | LEC | HAM | RUS | LEC | 3 |
| jason-slate | ✖ | 2 | ✖ | VER | VER | VER | LEC | PER | 3 |
| damo563 | ✔ | 3 | ✖ | VER | LEC | LEC | VER | SAI | 3 |
| Vinay-Thukral | ✔ | 2 | ✖ | VER | LEC | LEC | SAI | VER | 3 |
| Roberto-Morais-Jr. | ✖ | 2 | ✖ | LEC | VER | VER | LEC | PER | 3 |
| JGaiser94 | ✔ | 3 | ✖ | VER | VER | LEC | VER | HAM | 3 |
| Brandon-Hartloff | ✖ | 2 | ✖ | HAM | | VER | PER | LEC | 3 |
| Marcel-Blais | ✖ | 3 | ✖ | LEC | VER | VER | LEC | PER | 3 |
| David-Orndorf | ✖ | 1 | ✖ | VER | | VER | LEC | PER | 3 |
| Karen-McDougall | ✖ | 2 | ✖ | VER | | VER | LEC | PER | 3 |
| SilvanPaolucci | ✖ | 3 | ✖ | LEC | LEC | LEC | SAI | VER | 2 |
| Travis-Scott | ✖ | 2 | ✖ | VER | LEC | LEC | VER | PER | 2 |
| Nick-Blais | ✖ | 3 | ✖ | LEC | LEC | LEC | SAI | VER | 2 |
2022 3Legs4Wheels Prediction League - Austria GP
| Player | SC | DNF | Double | Fastest | Pole | 1. | 2. | 3. | Points |
| --- | --- | --- | --- | --- | --- | --- | --- | --- | --- |
| Philip-Fernandes | ✔ | 2 | ✔ | VER | VER | VER | PER | HAM | 12 |
| Jase-Fields | ✔ | 3 | ✖ | VER | VER | VER | LEC | HAM | 8 |
| Matt-Spatz | ✔ | 3 | ✖ | PER | VER | LEC | VER | PER | 8 |
| Vinay-Thukral | ✖ | 3 | ✖ | VER | LEC | VER | LEC | HAM | 8 |
| Scott-Pfaff | ✔ | 3 | ✖ | VER | VER | VER | LEC | HAM | 8 |
| Dale-Green | ✖ | 2 | ✖ | LEC | VER | VER | LEC | HAM | 7 |
| Robin-Shutt | ✔ | 2 | ✖ | VER | VER | LEC | RUS | VER | 6 |
| Bob-Terwilliger | ✖ | 2 | ✖ | LEC | LEC | VER | LEC | HAM | 6 |
| Tom-Ling | ✖ | 3 | ✖ | VER | VER | VER | SAI | LEC | 6 |
| Jane-Penteker | ✔ | 3 | ✖ | RUS | VER | VER | RUS | HAM | 6 |
| Caoimhghin-Mac-Patraisc | ✔ | 4 | ✖ | VER | VER | VER | PER | HAM | 6 |
| jason-slate | ✖ | 3 | ✖ | VER | VER | VER | LEC | SAI | 6 |
| mattyboy1984 | ✖ | 3 | ✖ | VER | LEC | VER | PER | LEC | 5 |
| RustyEBs | ✔ | 3 | ✖ | VER | VER | VER | PER | LEC | 5 |
| Samuel-White | ✔ | 3 | ✖ | VER | VER | VER | LEC | PER | 5 |
| AshWoody90 | ✔ | 3 | ✖ | VER | VER | VER | LEC | SAI | 5 |
| J-Whitlock12 | ✔ | 3 | ✖ | VER | VER | VER | LEC | SAI | 5 |
| Lorne-Walker | ✔ | 4 | ✖ | VER | VER | LEC | SAI | OCO | 5 |
| Ashley-Kopp | ✔ | 3 | ✖ | VER | VER | VER | LEC | SAI | 5 |
| Jen-Connor | ✔ | 3 | ✖ | VER | VER | VER | SAI | LEC | 5 |
| menbom | ✔ | 2 | ✖ | PER | LEC | VER | LEC | HAM | 5 |
| brian.versmessen | ✔ | 3 | ✖ | VER | VER | VER | PER | LEC | 5 |
| Jennifer-Mueller2 | ✔ | 3 | ✖ | VER | VER | VER | LEC | SAI | 5 |
| Brandon-Hartloff | ✖ | 3 | ✖ | HAM | VER | VER | LEC | SAI | 5 |
| Elliot-Nyhlin | ✔ | 3 | ✖ | VER | VER | VER | LEC | PER | 5 |
| Ciara-Heaney | ✔ | 3 | ✖ | VER | VER | VER | LEC | SAI | 5 |
| Simon-Watts2 | ✖ | 2 | ✖ | VER | VER | VER | LEC | SAI | 5 |
| James-Paschall | ✔ | 2 | ✖ | VER | VER | VER | LEC | RUS | 4 |
| robbiesoccer99 | ✔ | 3 | ✖ | HAM | VER | VER | HAM | RUS | 4 |
| SynysterCheese | ✔ | 3 | ✖ | VER | VER | VER | PER | SAI | 4 |
| Scott-Jones | ✔ | 3 | ✖ | VER | VER | VER | PER | SAI | 4 |
| Dustin-Brons | ✔ | 3 | ✖ | VER | LEC | VER | LEC | SAI | 4 |
| SilvanPaolucci | ✔ | 4 | ✖ | VER | VER | VER | LEC | SAI | 4 |
| Kierenisboring | ✖ | 2 | ✖ | SAI | VER | VER | SAI | LEC | 4 |
| Scott-Neal | ✔ | 3 | ✖ | PER | VER | VER | PER | LEC | 4 |
| Terry-White2 | ✔ | 3 | ✖ | LEC | VER | VER | LEC | PER | 4 |
| David-Orndorf | ✔ | 2 | ✖ | VER | VER | VER | PER | LEC | 4 |
| DeanHaggins123 | ✔ | 3 | ✖ | LEC | VER | VER | LEC | PER | 4 |
| damo563 | ✔ | 3 | ✖ | VER | LEC | VER | HAM | SAI | 4 |
| Melissa-Hartley | ✔ | 3 | ✖ | PER | VER | VER | LEC | PER | 4 |
| Christopher-Rafferty | ✔ | 2 | ✖ | VER | VER | VER | LEC | RUS | 4 |
| digydegu | ✔ | 3 | ✖ | VER | VER | VER | SAI | RUS | 4 |
| Leyla-Compani | ✔ | 2 | ✖ | VER | VER | VER | PER | LEC | 4 |
| Marcel-Blais | ✔ | 3 | ✖ | PER | VER | VER | LEC | SAI | 4 |
| RD-Goat | ✔ | 3 | ✖ | LEC | VER | VER | LEC | SAI | 4 |
| Jared-Fields | ✔ | 1 | ✖ | VER | VER | VER | LEC | SAI | 4 |
| thcole | ✔ | 3 | ✖ | VER | | VER | LEC | PER | 4 |
| Jeff-Leobold | ✔ | 3 | ✖ | VER | | VER | PER | LEC | 4 |
| Mark-Harris2 | ✔ | 2 | ✖ | VER | VER | VER | LEC | PER | 4 |
| Nicolas-Robichaud | ✖ | 2 | ✖ | VER | LEC | VER | LEC | PER | 4 |
| Scott-Rasmussen2 | ✔ | 4 | ✖ | LEC | VER | VER | LEC | SAI | 3 |
| DazzlerOfKernow | ✔ | 2 | ✖ | VER | VER | VER | PER | SAI | 3 |
| d9case | ✔ | 2 | ✖ | PER | VER | VER | LEC | SAI | 3 |
| Marcel-van-Dongen | ✔ | 2 | ✖ | HAM | VER | VER | LEC | RUS | 3 |
| George-Upton | ✔ | 2 | ✖ | VER | VER | VER | SAI | RUS | 3 |
| Roberto-Morais-Jr. | ✔ | 4 | ✖ | LEC | VER | VER | LEC | SAI | 3 |
| Jonathan-Payne4 | ✔ | 3 | ✖ | LEC | LEC | VER | LEC | SAI | 3 |
| thane-. | ✔ | 4 | ✖ | LEC | VER | VER | LEC | SAI | 3 |
| Gennady-Spirin | ✔ | 3 | ✖ | LEC | | VER | LEC | PER | 3 |
| Crystal-Reimer | ✔ | 4 | ✖ | VER | VER | VER | PER | RUS | 3 |
| Matt-Bailey | ✔ | 4 | ✖ | ALO | VER | VER | PER | ALO | 2 |
| Ashley-Spatz | ✔ | 3 | ✖ | PER | LEC | VER | PER | RUS | 2 |
| James-Manders | ✔ | 4 | ✖ | HAM | LEC | VER | LEC | RUS | 2 |
| Ryan-Hunter | ✔ | 2 | ✖ | PER | VER | VER | RUS | PER | 2 |
| Travis-Scott | ✔ | 4 | ✖ | PER | | VER | LEC | PER | 2 |
| Andy-Hix | ✔ | 2 | ✖ | LEC | | VER | LEC | SAI | 2 |
| scott-spiegel | ✔ | 2 | ✖ | VER | | VER | PER | SAI | 2 |
| Travis-Parker | ✔ | 4 | ✖ | LEC | LEC | VER | PER | RUS | 1 |
2022 3Legs4Wheels Prediction League - Austria Sprint
| Player | SC | DNF | Double | Fastest | Pole | 1. | 2. | 3. | Points |
| --- | --- | --- | --- | --- | --- | --- | --- | --- | --- |
| Terry-White2 | ✖ | 2 | ✖ | VER | VER | VER | LEC | SAI | 13 |
| Simon-Watts2 | ✖ | 2 | ✖ | VER | VER | VER | LEC | SAI | 13 |
| thcole | ✖ | 2 | ✖ | VER | VER | VER | LEC | SAI | 13 |
| Bob-Terwilliger | ✖ | 1 | ✖ | VER | VER | VER | LEC | SAI | 12 |
| Andy-Hix | ✔ | 2 | ✖ | VER | VER | VER | LEC | SAI | 12 |
| digydegu | ✖ | 2 | ✖ | VER | | VER | LEC | SAI | 12 |
| Ciara-Heaney | ✖ | 1 | ✖ | VER | VER | VER | LEC | SAI | 12 |
| Gennady-Spirin | ✖ | 1 | ✖ | VER | VER | VER | LEC | SAI | 12 |
| Leyla-Compani | ✖ | 1 | ✖ | VER | VER | VER | LEC | SAI | 12 |
| Crystal-Reimer | ✔ | 2 | ✖ | VER | VER | VER | LEC | SAI | 12 |
| thane-. | ✖ | 0 | ✖ | VER | VER | VER | LEC | SAI | 12 |
| Samuel-White | ✖ | 2 | ✖ | LEC | LEC | VER | LEC | SAI | 11 |
| robbiesoccer99 | ✔ | 2 | ✖ | HAM | VER | VER | LEC | SAI | 11 |
| SilvanPaolucci | ✖ | 1 | ✖ | VER | LEC | VER | LEC | SAI | 11 |
| Jen-Connor | ✔ | 2 | ✖ | LEC | VER | VER | LEC | SAI | 11 |
| Matt-Spatz | ✔ | 2 | ✖ | VER | LEC | VER | LEC | SAI | 11 |
| Roberto-Morais-Jr. | ✖ | 0 | ✖ | LEC | VER | VER | LEC | SAI | 11 |
| jason-slate | ✖ | 0 | ✖ | VER | | VER | LEC | SAI | 11 |
| Christopher-Rafferty | ✔ | 2 | ✖ | VER | | VER | LEC | SAI | 11 |
| George-Upton | ✔ | 2 | ✖ | VER | | VER | LEC | SAI | 11 |
| Ryan-Hunter | ✖ | 1 | ✖ | VER | | VER | LEC | SAI | 11 |
| RD-Goat | ✔ | 1 | ✖ | VER | VER | VER | LEC | SAI | 11 |
| Marcel-Blais | ✖ | 1 | ✖ | VER | | VER | LEC | SAI | 11 |
| Nicolas-Robichaud | ✖ | 0 | ✖ | VER | LEC | VER | LEC | SAI | 11 |
| Jared-Fields | ✖ | 0 | ✖ | VER | | VER | LEC | SAI | 11 |
| Tom-Ling | ✖ | 2 | ✖ | VER | VER | VER | LEC | PER | 10 |
| Ashley-Kopp | ✖ | 1 | ✖ | HAM | LEC | VER | LEC | SAI | 10 |
| Scott-Neal | ✖ | 2 | ✖ | VER | VER | VER | LEC | RUS | 10 |
| Marcel-van-Dongen | ✔ | 1 | ✖ | LEC | VER | VER | LEC | SAI | 10 |
| Mark-Harris2 | ✖ | 0 | ✖ | LEC | LEC | VER | LEC | SAI | 10 |
| RustyEBs | ✖ | 0 | ✖ | VER | VER | VER | LEC | PER | 9 |
| Matt-Bailey | ✖ | 0 | ✖ | VER | VER | VER | LEC | RUS | 9 |
| James-Paschall | ✔ | 2 | ✖ | VER | VER | VER | LEC | PER | 9 |
| DazzlerOfKernow | ✖ | 0 | ✖ | VER | VER | VER | LEC | PER | 9 |
| Dale-Green | ✖ | 1 | ✖ | VER | VER | VER | LEC | HAM | 9 |
| Guy-Homerston2 | ✖ | 1 | ✖ | VER | VER | VER | LEC | PER | 9 |
| Jane-Penteker | ✔ | 2 | ✖ | VER | VER | VER | LEC | RUS | 9 |
| David-Orndorf | ✖ | 0 | ✖ | VER | VER | VER | LEC | PER | 9 |
| DeanHaggins123 | ✔ | 2 | ✖ | VER | VER | VER | LEC | RUS | 9 |
| Jennifer-Mueller2 | ✖ | 0 | ✖ | VER | VER | VER | LEC | RUS | 9 |
| Jeff-Leobold | ✖ | 2 | ✖ | HAM | VER | VER | LEC | RUS | 9 |
| mattyboy1984 | ✖ | 1 | ✖ | VER | LEC | VER | LEC | PER | 8 |
| Philip-Fernandes | ✖ | 0 | ✖ | HAM | VER | VER | LEC | PER | 8 |
| Kierenisboring | ✖ | 0 | ✖ | VER | LEC | VER | LEC | HAM | 8 |
| Caoimhghin-Mac-Patraisc | ✔ | 1 | ✖ | VER | VER | VER | LEC | PER | 8 |
| brian.versmessen | ✖ | 1 | ✖ | VER | | VER | LEC | PER | 8 |
| Vinay-Thukral | ✖ | 1 | ✖ | VER | | VER | LEC | HAM | 8 |
| Melissa-Hartley | ✖ | 0 | ✖ | VER | | VER | LEC | PER | 8 |
| scott-spiegel | ✔ | 1 | ✖ | VER | VER | VER | LEC | RUS | 8 |
| Elliot-Nyhlin | ✖ | 1 | ✖ | VER | VER | VER | SAI | LEC | 8 |
| Scott-Rasmussen2 | ✖ | 1 | ✖ | VER | VER | VER | PER | LEC | 7 |
| d9case | ✖ | 0 | ✖ | VER | VER | VER | PER | LEC | 7 |
| SynysterCheese | ✔ | 2 | ✖ | VER | VER | VER | PER | LEC | 7 |
| Scott-Jones | ✔ | 2 | ✖ | VER | VER | VER | PER | LEC | 7 |
| J-Whitlock12 | ✔ | 1 | ✖ | LEC | VER | VER | LEC | PER | 7 |
| Travis-Scott | ✔ | 0 | ✖ | VER | LEC | VER | LEC | PER | 7 |
| jackdshulman | ✔ | 3 | ✖ | HAM | VER | VER | LEC | HAM | 7 |
| damo563 | ✖ | 0 | ✖ | VER | | LEC | VER | SAI | 7 |
| Drew-Newquist | ✖ | 1 | ✖ | HUL | | VER | LEC | RUS | 7 |
| Scott-Pfaff | ✔ | 3 | ✖ | VER | | VER | LEC | HAM | 7 |
| Robin-Shutt | ✔ | 6 | ✖ | HAM | RUS | VER | LEC | RUS | 6 |
| Mark-McCarthy | ✔ | 4 | ✖ | VER | VER | VER | PER | LEC | 6 |
| AshWoody90 | ✔ | 0 | ✖ | VER | VER | VER | PER | LEC | 6 |
| Jase-Fields | ✖ | 0 | ✖ | LEC | VER | VER | HAM | LEC | 6 |
| Jonathan-Payne4 | ✖ | 1 | ✖ | LEC | SAI | LEC | VER | SAI | 6 |
| Ashley-Spatz | ✖ | 1 | ✖ | LEC | VER | VER | PER | LEC | 6 |
| Brandon-Hartloff | ✖ | 2 | ✖ | LEC | | SAI | VER | LEC | 5 |
| david-roebuck | ✔ | 5 | ✖ | HAM | | VER | SAI | LEC | 5 |
| Travis-Parker | ✔ | 2 | ✖ | VER | LEC | LEC | VER | PER | 4 |
| James-Manders | ✔ | 3 | ✖ | VER | VER | LEC | ALO | VER | 4 |
| menbom | ✖ | 1 | ✖ | VER | LEC | LEC | VER | RUS | 4 |
| wblank71 | ✔ | 2 | ✖ | VER | VER | PER | HAM | RUS | 3 |
| Dustin-Brons | ✖ | 1 | ✖ | LEC | LEC | SAI | HAM | VER | 3 |
| Lorne-Walker | ✔ | 2 | ✖ | LEC | LEC | LEC | VER | NOR | 3 |
| Nick-Blais | ✔ | 1 | ✖ | LEC | LEC | LEC | VER | PER | 2 |
2022 3Legs4Wheels Prediction League - Great Britain
| Player | SC | DNF | Double | Fastest | Pole | 1. | 2. | 3. | Points |
| --- | --- | --- | --- | --- | --- | --- | --- | --- | --- |
| Scott-Jones | ✔ | 4 | ✖ | VER | VER | VER | PER | HAM | 7 |
| thcole | ✔ | 2 | ✖ | LEC | VER | VER | PER | HAM | 7 |
| Leyla-Compani | ✔ | 2 | ✖ | VER | VER | VER | PER | HAM | 7 |
| JGaiser94 | ✔ | 3 | ✖ | SAI | VER | VER | PER | HAM | 7 |
| Jonathan-Payne4 | ✖ | 3 | ✖ | SAI | VER | SAI | LEC | HAM | 6 |
| Robin-Shutt | ✔ | 4 | ✖ | HAM | LEC | SAI | RUS | VER | 5 |
| jackdshulman | ✔ | 4 | ✖ | HAM | LEC | LEC | VER | HAM | 5 |
| AshWoody90 | ✔ | 4 | ✖ | SAI | VER | SAI | HAM | RUS | 5 |
| Dustin-Brons | ✔ | 3 | ✖ | LEC | VER | VER | SAI | HAM | 5 |
| Mark-McCarthy | ✔ | 3 | ✖ | VER | VER | VER | SAI | HAM | 5 |
| RustyEBs | ✔ | 2 | ✖ | HAM | VER | VER | PER | LEC | 5 |
| Roberto-Morais-Jr. | ✔ | 4 | ✖ | HAM | LEC | VER | LEC | HAM | 5 |
| Guy-Homerston2 | ✔ | 4 | ✖ | HAM | VER | VER | LEC | HAM | 5 |
| scott-spiegel | ✔ | 2 | ✖ | VER | VER | VER | PER | SAI | 5 |
| RD-Goat | ✔ | 3 | ✖ | VER | VER | VER | SAI | HAM | 5 |
| Jimmy-Dingess | ✔ | 3 | ✖ | LEC | LEC | VER | LEC | HAM | 4 |
| Scott-Rasmussen2 | ✔ | 2 | ✖ | LEC | LEC | VER | LEC | HAM | 4 |
| Travis-Parker | ✔ | 4 | ✖ | VER | VER | VER | PER | RUS | 4 |
| SynysterCheese | ✔ | 3 | ✖ | VER | VER | VER | PER | NOR | 4 |
| Lorne-Walker | ✔ | 2 | ✖ | VER | VER | VER | PER | RUS | 4 |
| Travis-Scott | ✔ | 2 | ✖ | PER | VER | VER | LEC | HAM | 4 |
| Christopher-Rafferty | ✔ | 3 | ✖ | VER | VER | VER | PER | RUS | 4 |
| mattyboy1984 | ✔ | 3 | ✖ | VER | LEC | LEC | VER | HAM | 4 |
| Ashley-Kopp | ✔ | 3 | ✖ | VER | LEC | LEC | VER | HAM | 4 |
| Jen-Connor | ✔ | 3 | ✖ | PER | LEC | VER | LEC | HAM | 4 |
| Ashley-Spatz | ✔ | 2 | ✖ | PER | LEC | VER | LEC | HAM | 4 |
| d9case | ✔ | 2 | ✖ | VER | LEC | VER | PER | LEC | 4 |
| damo563 | ✔ | 3 | ✖ | VER | LEC | VER | LEC | HAM | 4 |
| Matt-Spatz | ✔ | 3 | ✔ | VER | VER | VER | LEC | PER | 4 |
| George-Upton | ✖ | 3 | ✖ | LEC | LEC | VER | PER | SAI | 4 |
| Jennifer-Mueller2 | ✔ | 2 | ✖ | VER | VER | VER | PER | LEC | 4 |
| Brandon-Hartloff | ✖ | 2 | ✖ | HAM | VER | VER | LEC | HAM | 4 |
| SilvanPaolucci | ✔ | 3 | ✖ | VER | VER | SAI | VER | LEC | 4 |
| Karen-McDougall | ✖ | 3 | ✖ | PER | LEC | VET | SAI | HAM | 4 |
| Crystal-Reimer | ✔ | 4 | ✖ | VER | VER | VER | RUS | HAM | 4 |
| piston-gaming | ✔ | 4 | ✖ | VER | SAI | LEC | SAI | VER | 3 |
| wblank71 | ✔ | 5 | ✖ | RUS | HAM | PER | SAI | RIC | 3 |
| Caoimhghin-Mac-Patraisc | ✔ | 3 | ✖ | VER | VER | VER | SAI | PER | 3 |
| Simon-Watts2 | ✖ | 3 | ✖ | VER | VER | VER | LEC | HAM | 3 |
| brian.versmessen | ✖ | 3 | ✖ | SAI | VER | VER | PER | LEC | 3 |
| James-Manders | ✔ | 4 | ✖ | HAM | VER | VER | RUS | SAI | 3 |
| Jared-Fields | ✖ | 1 | ✖ | VER | VER | VER | LEC | HAM | 3 |
| Jeff-Leobold | ✔ | 4 | ✖ | RUS | SAI | VER | LEC | SAI | 3 |
| thane-. | ✔ | 3 | ✖ | VER | VER | VER | LEC | PER | 2 |
| Marcel-Blais | ✖ | 2 | ✔ | VER | VER | VER | LEC | SAI | 2 |
| J-Whitlock12 | ✔ | 1 | ✖ | LEC | VER | VER | LEC | PER | 2 |
| robbiesoccer99 | ✔ | 3 | ✖ | LEC | VER | VER | LEC | SAI | 2 |
| Bob-Terwilliger | ✖ | 3 | ✔ | VER | VER | VER | HAM | RUS | 2 |
| James-Paschall | ✔ | 2 | ✖ | VER | VER | VER | LEC | PER | 2 |
| Jase-Fields | ✔ | 2 | ✖ | PER | LEC | VER | LEC | SAI | 2 |
| Philip-Fernandes | ✔ | 2 | ✖ | VER | RUS | VER | HAM | LEC | 2 |
| Tom-Ling | ✔ | 2 | ✖ | VER | LEC | VER | SAI | RUS | 2 |
| digydegu | ✔ | 4 | ✖ | RUS | LEC | VER | HAM | LEC | 2 |
| Jane-Penteker | ✔ | 3 | ✖ | VER | VER | VER | HAM | RUS | 2 |
| Dirmy | ✔ | 4 | ✖ | RUS | VER | VER | LEC | PER | 2 |
| Nick-Blais | ✔ | 2 | ✖ | VER | LEC | HAM | LEC | VER | 2 |
| Ciara-Heaney | ✔ | 3 | ✖ | VER | VER | VER | LEC | SAI | 2 |
| Andy-Hix | ✔ | 2 | ✖ | VER | VER | VER | HAM | RUS | 2 |
| Vinay-Thukral | ✔ | 2 | ✖ | VER | VER | VER | SAI | LEC | 2 |
| Melissa-Hartley | ✔ | 3 | ✖ | VER | | VER | LEC | SAI | 2 |
| Nicolas-Robichaud | ✔ | 3 | ✖ | VER | VER | VER | SAI | LEC | 2 |
| jason-slate | ✔ | 3 | ✖ | VER | LEC | VER | LEC | SAI | 2 |
| Elliot-Nyhlin | ✔ | 2 | ✖ | VER | RUS | VER | LEC | SAI | 2 |
| Mark-Harris2 | ✔ | 3 | ✖ | VER | LEC | VER | LEC | SAI | 2 |
| Gennady-Spirin | ✔ | 2 | ✖ | VER | VER | VER | LEC | SAI | 2 |
| Matt-Bailey | ✔ | 3 | ✖ | RUS | VER | LEC | VER | RUS | 1 |
| Kierenisboring | ✖ | 1 | ✖ | VER | LEC | VER | LEC | PER | 1 |
| Terry-White2 | ✖ | 4 | ✖ | VER | LEC | VER | LEC | SAI | 1 |
| Marcel-van-Dongen | ✔ | 2 | ✖ | VER | VER | VER | RUS | ALO | 1 |
| Scott-Pfaff | ✔ | 3 | ✖ | LEC | LEC | LEC | VER | RUS | 1 |
| DazzlerOfKernow | ✔ | 2 | ✖ | LEC | VER | VER | LEC | RUS | 1 |
| DeanHaggins123 | ✔ | 3 | ✖ | VER | VER | VER | LEC | RUS | 1 |
| David-Orndorf | ✖ | 2 | ✖ | VER | VER | VER | HAM | LEC | 1 |
| Scott-Neal | ✔ | 2 | ✖ | VER | VER | VER | LEC | RUS | 1 |
| menbom | ✖ | 2 | ✖ | LEC | VER | VER | SAI | LEC | 1 |
| Ryan-Hunter | ✖ | 2 | ✖ | LEC | LEC | VER | RUS | LEC | 0 |
2022 3Legs4Wheels Prediction League - Canada
| Player | SC | DNF | Double | Fastest | Pole | 1. | 2. | 3. | Points |
| --- | --- | --- | --- | --- | --- | --- | --- | --- | --- |
| Jane-Penteker | ✔ | 3 | ✔ | LEC | VER | VER | SAI | RUS | 18 |
| thane-. | ✔ | 3 | ✖ | LEC | VER | VER | SAI | HAM | 12 |
| Simon-Watts2 | ✔ | 3 | ✖ | VER | VER | VER | SAI | HAM | 12 |
| jason-slate | ✔ | 3 | ✖ | VER | VER | VER | SAI | HAM | 12 |
| thcole | ✔ | 3 | ✖ | VER | VER | VER | SAI | HAM | 12 |
| jackdshulman | ✔ | 4 | ✖ | NOR | VER | VER | SAI | HAM | 11 |
| RD-Goat | ✔ | 4 | ✖ | VER | VER | VER | SAI | HAM | 11 |
| Ciara-Heaney | ✔ | 2 | ✖ | VER | VER | VER | SAI | HAM | 11 |
| Jen-Connor | ✔ | 2 | ✖ | PER | VER | VER | SAI | HAM | 11 |
| AshWoody90 | ✔ | 3 | ✔ | VER | LEC | VER | LEC | PER | 10 |
| Travis-Scott | ✔ | 0 | ✖ | VER | | VER | SAI | HAM | 10 |
| Nick-Blais | ✖ | 2 | ✖ | VER | VER | VER | SAI | HAM | 10 |
| Sofi-S | ✖ | 3 | ✖ | VER | | VER | SAI | HAM | 10 |
| Jennifer-Mueller2 | ✔ | 3 | ✖ | VER | VER | VER | SAI | ALO | 9 |
| Brandon-Hartloff | ✔ | 3 | ✖ | LEC | VER | VER | SAI | PER | 9 |
| J-Whitlock12 | ✔ | 2 | ✔ | VER | LEC | VER | LEC | PER | 8 |
| Philip-Fernandes | ✔ | 2 | ✖ | LEC | VER | VER | SAI | PER | 8 |
| Marcel-Blais | ✔ | 4 | ✖ | PER | VER | VER | SAI | PER | 8 |
| Jonathan-Payne4 | ✔ | 4 | ✖ | VER | VER | VER | SAI | PER | 8 |
| Mark-Harris2 | ✔ | 2 | ✖ | VER | VER | VER | SAI | PER | 8 |
| Griffin-Porter | ✔ | 2 | ✔ | VER | LEC | VER | PER | RUS | 8 |
| DeanHaggins123 | ✔ | 3 | ✖ | VER | ALO | VER | SAI | ALO | 8 |
| Elliot-Nyhlin | ✔ | 2 | ✖ | VER | VER | VER | ALO | HAM | 8 |
| RustyEBs | ✔ | 2 | ✖ | VER | VER | VER | SAI | ALO | 8 |
| David-Orndorf | ✔ | 2 | ✖ | VER | VER | VER | SAI | ALO | 8 |
| Nicolas-Robichaud | ✔ | 3 | ✖ | VER | ALO | VER | SAI | ALO | 8 |
| brian.versmessen | ✔ | 3 | ✖ | VER | | VER | PER | HAM | 8 |
| Vinay-Thukral | ✔ | 2 | ✖ | VER | VER | VER | SAI | ALO | 8 |
| Mark-McCarthy | ✔ | 3 | ✖ | VER | VER | VER | LEC | SAI | 7 |
| Tom-Ling | ✔ | 3 | ✖ | VER | VER | VER | PER | SAI | 7 |
| Scott-Pfaff | ✔ | 3 | ✖ | VER | VER | VER | PER | SAI | 7 |
| Ashley-Spatz | ✔ | 2 | ✖ | LEC | NOR | VER | SAI | RUS | 7 |
| Roberto-Morais-Jr. | ✖ | 2 | ✖ | LEC | VER | VER | SAI | RUS | 7 |
| Kierenisboring | ✔ | 2 | ✖ | PER | VER | VER | PER | SAI | 6 |
| Melissa-Hartley | ✔ | 3 | ✖ | VER | VER | VER | PER | LEC | 6 |
| Guy-Homerston2 | ✔ | 4 | ✖ | VER | VER | VER | PER | SAI | 6 |
| digydegu | ✔ | 3 | ✖ | PER | VER | VER | PER | RUS | 6 |
| Terry-White2 | ✔ | 3 | ✖ | PER | VER | VER | PER | LEC | 6 |
| robbiesoccer99 | ✔ | 3 | ✖ | LEC | LEC | VER | PER | SAI | 6 |
| Matt-Spatz | ✔ | 3 | ✖ | VER | ALO | VER | PER | SAI | 6 |
| Caoimhghin-Mac-Patraisc | ✔ | 3 | ✖ | VER | ALO | VER | PER | SAI | 6 |
| Samuel-White | ✔ | 3 | ✖ | VER | VER | VER | PER | VET | 6 |
| mattyboy1984 | ✔ | 5 | ✖ | VER | VER | VER | PER | SAI | 6 |
| Renato-Matos | ✔ | 2 | ✖ | VER | VER | VER | PER | SAI | 6 |
| Dirmy | ✔ | 3 | ✖ | VER | | VER | PER | SAI | 6 |
| Gennady-Spirin | ✔ | 2 | ✖ | VER | VER | VER | HAM | ALO | 6 |
| Christopher-Rafferty | ✔ | 2 | ✖ | VER | VER | VER | ALO | SAI | 6 |
| Jeff-Leobold | ✔ | 4 | ✖ | VER | VER | VER | ALO | SAI | 6 |
| Andy-Hix | ✔ | 3 | ✖ | LEC | | VER | HAM | ALO | 6 |
| Jimmy-Dingess | ✔ | 3 | ✖ | VER | LEC | VER | PER | LEC | 5 |
| James-Paschall | ✔ | 2 | ✖ | VER | VER | VER | LEC | PER | 5 |
| Scott-Rasmussen2 | ✔ | 3 | ✖ | VER | LEC | VER | LEC | PER | 5 |
| Scott-Jones | ✔ | 4 | ✖ | VER | VER | VER | PER | LEC | 5 |
| SynysterCheese | ✔ | 3 | ✖ | VER | LEC | VER | LEC | RUS | 5 |
| Travis-Parker | ✔ | 3 | ✖ | VER | LEC | VER | PER | LEC | 5 |
| Scott-Neal | ✔ | 4 | ✖ | VER | VER | VER | PER | LEC | 5 |
| Matt-Bailey | ✔ | 4 | ✖ | PER | VER | VER | PER | ALO | 5 |
| Ryan-Hunter | ✖ | 1 | ✖ | PER | VER | VER | PER | SAI | 5 |
| George-Upton | ✖ | 2 | ✖ | VER | VER | VER | PER | SAI | 5 |
| Karen-McDougall | ✔ | 2 | ✖ | PER | VER | VER | PER | NOR | 5 |
| Ashley-Kopp | ✔ | 2 | ✖ | VER | VER | VER | LEC | PER | 5 |
| Jared-Fields | ✖ | 1 | ✖ | PER | VER | VER | PER | SAI | 5 |
| Leyla-Compani | ✔ | 2 | ✖ | VER | VER | VER | PER | ALO | 5 |
| Jase-Fields | ✔ | 3 | ✖ | RUS | ALO | VER | ALO | PER | 5 |
| DazzlerOfKernow | ✔ | 2 | ✖ | PER | VER | VER | PER | LEC | 5 |
| Marcel-van-Dongen | ✔ | 2 | ✖ | VER | GAS | VER | ALO | SAI | 5 |
| scott-spiegel | ✔ | 2 | ✖ | VER | VER | VER | ALO | RUS | 5 |
| Crystal-Reimer | ✔ | 4 | ✖ | VER | | VER | RUS | SAI | 5 |
| qwiththephotos | ✖ | 4 | ✖ | VER | LEC | LEC | SAI | VER | 4 |
| Lorne-Walker | ✔ | 4 | ✖ | PER | LEC | VER | PER | LEC | 4 |
| wblank71 | ✔ | 3 | ✖ | RUS | LEC | SAI | HAM | PER | 4 |
| d9case | ✔ | 1 | ✖ | PER | LEC | VER | LEC | PER | 4 |
| Dustin-Brons | ✔ | 4 | ✖ | VER | VER | SAI | VER | PER | 4 |
| menbom | ✔ | 3 | ✖ | VER | ALO | SAI | ALO | VER | 4 |
| Dale-Green | ✖ | 2 | ✖ | PER | VER | VER | PER | RUS | 4 |
| James-Manders | ✔ | 4 | ✖ | VER | ALO | VER | ALO | PER | 4 |
| Ed-Forsyth | ✖ | 2 | ✖ | ALO | | VER | ALO | PER | 3 |
| SilvanPaolucci | ✖ | 3 | ✖ | VER | SAI | SAI | PER | LEC | 2 |
| Provebilde | ✔ | 4 | ✖ | PER | | ALO | HAM | MAG | 2 |
2022 3Legs4Wheels Prediction League - Baku
| Player | SC | DNF | Double | Fastest | Pole | 1. | 2. | 3. | Points |
| --- | --- | --- | --- | --- | --- | --- | --- | --- | --- |
| Kierenisboring | ✔ | 3 | ✔ | PER | VER | VER | PER | LEC | 14 |
| Marcel-van-Dongen | ✔ | 3 | ✔ | PER | PER | VER | PER | LEC | 14 |
| Ciara-Heaney | ✔ | 4 | ✖ | PER | LEC | VER | PER | LEC | 9 |
| Dale-Green | ✖ | 2 | ✖ | PER | VER | VER | LEC | RUS | 8 |
| Dustin-Brons | ✔ | 4 | ✖ | LEC | LEC | VER | PER | SAI | 8 |
| RD-Goat | ✔ | 4 | ✖ | VER | LEC | VER | PER | LEC | 8 |
| Tom-Ling | ✔ | 3 | ✖ | PER | LEC | VER | PER | SAI | 8 |
| thcole | ✔ | 4 | ✖ | VER | LEC | VER | PER | LEC | 8 |
| Samuel-White | ✔ | 3 | ✖ | PER | VER | VER | PER | LEC | 7 |
| J-Whitlock12 | ✔ | 1 | ✖ | PER | VER | VER | PER | LEC | 7 |
| Guy-Homerston2 | ✔ | 3 | ✖ | LEC | LEC | VER | PER | LEC | 7 |
| Mark-McCarthy | ✔ | 3 | ✖ | VER | LEC | VER | PER | LEC | 7 |
| digydegu | ✔ | 3 | ✖ | VER | LEC | VER | PER | LEC | 7 |
| brian.versmessen | ✔ | 4 | ✖ | LEC | VER | VER | PER | LEC | 7 |
| Travis-Scott | ✔ | 3 | ✖ | LEC | LEC | VER | PER | LEC | 7 |
| Dirmy | ✔ | 4 | ✖ | VER | PER | VER | PER | LEC | 7 |
| Mark-Harris2 | ✔ | 2 | ✖ | VER | LEC | VER | PER | LEC | 7 |
| Philip-Fernandes | ✔ | 2 | ✖ | VER | VER | VER | PER | LEC | 6 |
| Ben-B | ✔ | 3 | ✖ | VER | VER | VER | PER | SAI | 6 |
| Simon-Watts2 | ✔ | 2 | ✖ | PER | LEC | VER | LEC | PER | 6 |
| jackdshulman | ✔ | 4 | ✖ | LEC | LEC | LEC | PER | VER | 6 |
| Karen-McDougall | ✖ | 3 | ✖ | VER | LEC | PER | LEC | RUS | 6 |
| Ryan-Hunter | ✔ | 3 | ✖ | VER | PER | VER | PER | ALO | 6 |
| Matt-Spatz | ✔ | 4 | ✖ | LEC | LEC | LEC | PER | VER | 6 |
| Jeff-Leobold | ✔ | 5 | ✖ | VER | PER | VER | PER | LEC | 6 |
| mattyboy1984 | ✔ | 4 | ✖ | VER | LEC | VER | LEC | SAI | 5 |
| robbiesoccer99 | ✔ | 3 | ✖ | VER | LEC | VER | LEC | PER | 5 |
| Matt-Bailey | ✔ | 4 | ✖ | RUS | VER | VER | RUS | LEC | 5 |
| AshWoody90 | ✔ | 5 | ✖ | VER | LEC | VER | LEC | PER | 5 |
| RustyEBs | ✔ | 3 | ✖ | VER | LEC | VER | LEC | PER | 5 |
| qwiththephotos | ✔ | 3 | ✖ | LEC | LEC | LEC | VER | RUS | 5 |
| damo563 | ✔ | 3 | ✖ | LEC | LEC | VER | LEC | PER | 5 |
| Terry-White2 | ✔ | 5 | ✖ | VER | LEC | VER | LEC | PER | 5 |
| James-Manders | ✔ | 4 | ✖ | VER | LEC | LEC | PER | SAI | 5 |
| George-Upton | ✔ | 4 | ✖ | LEC | VER | VER | LEC | PER | 5 |
| d9case | ✔ | 3 | ✖ | PER | LEC | VER | LEC | SAI | 5 |
| Brandon-Hartloff | ✔ | 3 | ✖ | LEC | LEC | LEC | PER | VER | 5 |
| Jase-Fields | ✔ | 2 | ✖ | PER | PER | LEC | PER | VER | 5 |
| thane-. | ✔ | 3 | ✖ | VER | LEC | VER | LEC | PER | 5 |
| Sofi-S | ✔ | 3 | ✖ | VER | LEC | VER | LEC | PER | 5 |
| Scott-Jones | ✔ | 4 | ✖ | VER | VER | VER | LEC | NOR | 4 |
| Scott-Rasmussen2 | ✔ | 3 | ✖ | LEC | LEC | VER | LEC | SAI | 4 |
| Travis-Parker | ✔ | 3 | ✖ | LEC | LEC | VER | LEC | SAI | 4 |
| James-Paschall | ✔ | 2 | ✖ | VER | VER | VER | LEC | PER | 4 |
| Jennifer-Mueller2 | ✔ | 2 | ✖ | PER | LEC | PER | LEC | VER | 4 |
| Scott-Neal | ✔ | 5 | ✖ | LEC | LEC | LEC | PER | ALO | 4 |
| Jared-Fields | ✔ | 3 | ✖ | ALO | LEC | LEC | PER | SAI | 4 |
| Elliot-Nyhlin | ✔ | 4 | ✖ | PER | PER | PER | VER | LEC | 4 |
| Lorne-Walker | ✔ | 4 | ✖ | RUS | | LEC | PER | SAI | 4 |
| wblank71 | ✔ | 4 | ✖ | RIC | PER | RUS | VER | HAM | 3 |
| Jonathan-Payne4 | ✔ | 3 | ✖ | LEC | LEC | LEC | VER | PER | 3 |
| Vinay-Thukral | ✔ | 2 | ✖ | LEC | LEC | LEC | VER | PER | 3 |
| DazzlerOfKernow | ✔ | 4 | ✖ | VER | LEC | LEC | SAI | PER | 3 |
| Melissa-Hartley | ✔ | 2 | ✖ | PER | PER | PER | LEC | VER | 3 |
| Scott-Pfaff | ✔ | 3 | ✖ | LEC | LEC | LEC | VER | PER | 3 |
| Ashley-Kopp | ✔ | 3 | ✖ | LEC | LEC | LEC | VER | PER | 3 |
| Caoimhghin-Mac-Patraisc | ✔ | 3 | ✖ | VER | LEC | PER | LEC | VER | 3 |
| Jane-Penteker | ✔ | 3 | ✖ | PER | PER | LEC | VER | PER | 3 |
| Marcel-Blais | ✔ | 3 | ✖ | LEC | LEC | LEC | VER | PER | 3 |
| TheCarlFord | ✔ | 3 | ✖ | PER | PER | PER | RUS | NOR | 3 |
| Roberto-Morais-Jr. | ✔ | 3 | ✖ | VER | LEC | PER | LEC | VER | 3 |
| menbom | ✔ | 2 | ✖ | VER | LEC | LEC | VER | PER | 3 |
| Jimmy-Dingess | ✔ | 3 | ✖ | PER | PER | PER | VER | LEC | 3 |
| Crystal-Reimer | ✔ | 4 | ✖ | PER | PER | PER | LEC | GAS | 3 |
| Ashley-Spatz | ✔ | 2 | ✖ | VER | PER | LEC | PER | SAI | 3 |
| jason-slate | ✔ | 4 | ✖ | LEC | VER | LEC | VER | PER | 3 |
| Christopher-Rafferty | ✔ | 2 | ✖ | LEC | LEC | LEC | VER | PER | 3 |
| Nicolas-Robichaud | ✔ | 3 | ✖ | LEC | LEC | LEC | VER | PER | 3 |
| scott-spiegel | ✔ | 2 | ✖ | VER | LEC | PER | VER | LEC | 3 |
| Gennady-Spirin | ✔ | 3 | ✖ | LEC | PER | PER | VER | LEC | 2 |
| SilvanPaolucci | ✔ | 3 | ✖ | LEC | LEC | PER | LEC | SAI | 2 |
| Ed-Forsyth | ✔ | 3 | ✖ | LEC | LEC | SAI | VER | NOR | 2 |
| Andy-Hix | ✔ | 2 | ✖ | VER | PER | PER | VER | LEC | 2 |
| JGaiser94 | ✔ | 5 | ✖ | PER | PER | PER | SAI | HAM | 2 |
| Nick-Blais | ✔ | 2 | ✖ | VER | LEC | LEC | SAI | VER | 2 |
| Leyla-Compani | ✔ | 2 | ✖ | PER | PER | PER | LEC | NOR | 2 |
2022 3Legs4Wheels Prediction League - Monaco
| Player | SC | DNF | Double | Fastest | Pole | 1. | 2. | 3. | Points |
| --- | --- | --- | --- | --- | --- | --- | --- | --- | --- |
| thcole | ✔ | 3 | ✔ | PER | LEC | LEC | SAI | VER | 18 |
| Ciara-Heaney | ✔ | 3 | ✔ | PER | LEC | LEC | SAI | VER | 18 |
| Mark-Harris2 | ✔ | 2 | ✔ | LEC | LEC | LEC | SAI | VER | 16 |
| Scott-Rasmussen2 | ✔ | 3 | ✔ | LEC | LEC | LEC | SAI | RUS | 12 |
| Roberto-Morais-Jr. | ✔ | 4 | ✔ | LEC | PER | LEC | PER | VER | 10 |
| thane-. | ✔ | 3 | ✖ | LEC | LEC | LEC | SAI | VER | 9 |
| jason-slate | ✔ | 3 | ✖ | LEC | LEC | LEC | SAI | VER | 9 |
| Christopher-Rafferty | ✔ | 3 | ✖ | LEC | LEC | LEC | SAI | VER | 9 |
| RD-Goat | ✔ | 3 | ✖ | LEC | LEC | LEC | SAI | VER | 9 |
| RustyEBs | ✔ | 3 | ✖ | LEC | LEC | LEC | SAI | VER | 9 |
| Jonathan-Payne4 | ✔ | 3 | ✖ | LEC | LEC | LEC | SAI | VER | 9 |
| Simon-Watts2 | ✔ | 3 | ✖ | LEC | LEC | LEC | SAI | VER | 9 |
| mattyboy1984 | ✔ | 4 | ✖ | LEC | LEC | LEC | SAI | VER | 8 |
| Mark-McCarthy | ✔ | 4 | ✖ | LEC | LEC | LEC | SAI | VER | 8 |
| Jared-Fields | ✔ | 4 | ✔ | VER | LEC | LEC | VER | PER | 8 |
| Sofi-S | ✔ | 3 | ✖ | VER | LEC | VER | SAI | PER | 8 |
| Marcel-Blais | ✔ | 4 | ✖ | LEC | LEC | LEC | SAI | VER | 8 |
| Alec-Pearce | ✔ | 2 | ✔ | LEC | LEC | LEC | PER | SAI | 8 |
| Jase-Fields | ✔ | 2 | ✖ | LEC | LEC | LEC | SAI | VER | 8 |
| JGaiser94 | ✔ | 5 | ✖ | VER | LEC | LEC | SAI | VER | 8 |
| Matt-Spatz | ✔ | 5 | ✖ | BOT | LEC | LEC | SAI | VER | 8 |
| scott-spiegel | ✔ | 3 | ✔ | VER | VER | VER | PER | NOR | 8 |
| SilvanPaolucci | ✔ | 3 | ✖ | BOT | LEC | LEC | SAI | PER | 7 |
| Jimmy-Dingess | ✔ | 3 | ✖ | LEC | LEC | LEC | PER | VER | 7 |
| George-Upton | ✔ | 3 | ✖ | LEC | LEC | VER | SAI | RUS | 7 |
| Philip-Fernandes | ✔ | 2 | ✖ | LEC | | LEC | SAI | VER | 7 |
| Travis-Scott | ✔ | 2 | ✖ | LEC | | LEC | SAI | VER | 7 |
| Dustin-Brons | ✔ | 4 | ✖ | LEC | LEC | SAI | LEC | VER | 6 |
| Jennifer-Mueller2 | ✔ | 2 | ✖ | LEC | LEC | LEC | SAI | PER | 6 |
| Elliot-Nyhlin | ✔ | 1 | ✖ | LEC | LEC | LEC | SAI | PER | 6 |
| Ben-B | ✖ | 2 | ✔ | VER | VER | VER | PER | SAI | 6 |
| Nick-Blais | ✔ | 2 | ✖ | LEC | LEC | LEC | SAI | PER | 6 |
| jackdshulman | ✔ | 4 | ✖ | LEC | LEC | LEC | SAI | PER | 6 |
| DeanHaggins123 | ✔ | 4 | ✖ | PER | LEC | LEC | PER | VER | 6 |
| Scott-Jones | ✔ | 6 | ✖ | PER | LEC | PER | RUS | HAM | 5 |
| Ryan-Hunter | ✔ | 3 | ✖ | PER | VER | VER | PER | SAI | 5 |
| Brandon-Hartloff | ✔ | 5 | ✖ | LEC | LEC | SAI | VER | PER | 5 |
| brian.versmessen | ✔ | 3 | ✖ | SAI | VER | VER | PER | SAI | 5 |
| Andy-Hix | ✔ | 3 | ✖ | VER | LEC | VER | PER | NOR | 5 |
| Karen-McDougall | ✔ | 3 | ✖ | LEC | LEC | LEC | PER | SAI | 5 |
| David-Orndorf | ✔ | 2 | ✖ | LEC | | LEC | SAI | PER | 5 |
| James-Paschall | ✔ | 2 | ✖ | LEC | LEC | LEC | VER | SAI | 4 |
| J-Whitlock12 | ✔ | 3 | ✖ | VER | LEC | LEC | VER | HAM | 4 |
| robbiesoccer99 | ✔ | 4 | ✖ | VER | LEC | LEC | VER | SAI | 4 |
| Samuel-White | ✔ | 4 | ✖ | LEC | LEC | LEC | VER | SAI | 4 |
| Vinay-Thukral | ✔ | 4 | ✖ | LEC | LEC | LEC | VER | SAI | 4 |
| Scott-Neal | ✔ | 4 | ✖ | HAM | LEC | SAI | PER | RUS | 4 |
| Ashley-Spatz | ✔ | 3 | ✖ | VER | LEC | LEC | PER | HAM | 4 |
| Gennady-Spirin | ✔ | 2 | ✖ | VER | LEC | VER | LEC | PER | 4 |
| d9case | ✔ | 2 | ✖ | LEC | LEC | LEC | VER | SAI | 4 |
| Guy-Homerston2 | ✔ | 4 | ✖ | LEC | LEC | LEC | VER | SAI | 4 |
| digydegu | ✔ | 4 | ✖ | LEC | LEC | LEC | VER | SAI | 4 |
| Jane-Penteker | ✔ | 3 | ✖ | VER | LEC | LEC | VER | RUS | 4 |
| Dirmy | ✔ | 4 | ✖ | VER | LEC | VER | PER | RUS | 4 |
| menbom | ✔ | 1 | ✖ | VER | LEC | LEC | VER | PER | 4 |
| Ross-Barugh | ✔ | 4 | ✖ | PER | LEC | VER | PER | NOR | 4 |
| Marcel-van-Dongen | ✔ | 4 | ✖ | PER | LEC | VER | NOR | PER | 4 |
| James-Manders | ✔ | 4 | ✖ | VER | LEC | LEC | VER | SAI | 4 |
| Scott-Pfaff | ✔ | 4 | ✖ | LEC | LEC | LEC | VER | SAI | 4 |
| Ed-Forsyth | ✔ | 4 | ✖ | LEC | LEC | LEC | VER | SAI | 4 |
| Nicolas-Robichaud | ✔ | 3 | ✖ | LEC | | LEC | VER | SAI | 4 |
| DazzlerOfKernow | ✔ | 2 | ✖ | VER | VER | VER | PER | RUS | 3 |
| qwiththephotos | ✔ | 4 | ✖ | HAM | LEC | LEC | VER | HAM | 3 |
| Travis-Parker | ✔ | 4 | ✖ | VER | VER | VER | RUS | PER | 3 |
| Kierenisboring | ✔ | 2 | ✖ | VER | LEC | VER | BOT | RUS | 3 |
| Matt-Bailey | ✔ | 3 | ✖ | PER | VER | LEC | VER | NOR | 3 |
| Ashley-Kopp | ✔ | 4 | ✖ | LEC | LEC | LEC | PER | RUS | 3 |
| Tom-Ling | ✔ | 0 | ✖ | SAI | SAI | SAI | LEC | PER | 3 |
| Terry-White2 | ✖ | 4 | ✖ | LEC | LEC | LEC | VER | SAI | 3 |
| Leyla-Compani | ✖ | 3 | ✖ | VER | VER | VER | LEC | PER | 3 |
| damo563 | ✖ | 2 | ✖ | VER | LEC | LEC | VER | PER | 3 |
| Melissa-Hartley | ✔ | 6 | ✖ | VER | VER | VER | PER | NOR | 3 |
| Jen-Connor | ✔ | 3 | ✖ | VER | | LEC | VER | NOR | 3 |
| Jeff-Leobold | ✖ | 3 | ✖ | LEC | | LEC | VER | SAI | 3 |
| AshWoody90 | ✔ | 6 | ✖ | SAI | HAM | HAM | RUS | SAI | 2 |
| SynysterCheese | ✔ | 4 | ✖ | VER | VER | VER | LEC | BOT | 2 |
| Crystal-Reimer | ✔ | 4 | ✖ | LEC | LEC | LEC | RUS | NOR | 2 |
| scrutton | ✔ | 7 | ✖ | LEC | | LEC | VER | NOR | 2 |
| wblank71 | ✔ | 4 | ✖ | GAS | VER | RUS | NOR | BOT | 1 |
| Dale-Green | ✖ | 1 | ✖ | PER | VER | VER | HAM | LEC | 1 |
2022 3Legs4Wheels Prediction League - Spain
| Player | SC | DNF | Double | Fastest | Pole | 1. | 2. | 3. | Points |
| --- | --- | --- | --- | --- | --- | --- | --- | --- | --- |
| Tom-Ling | ✖ | 2 | ✖ | VER | VER | VER | PER | RUS | 11 |
| Ashley-Spatz | ✔ | 2 | ✖ | LEC | LEC | VER | LEC | RUS | 8 |
| chris-schrank | ✔ | 3 | ✖ | PER | LEC | VER | LEC | RUS | 8 |
| Ryan-Hunter | ✖ | 1 | ✖ | VER | LEC | VER | LEC | RUS | 8 |
| Karen-McDougall | ✖ | 2 | ✖ | LEC | VER | VER | LEC | RUS | 8 |
| Renato-Matos | ✔ | 2 | ✖ | VER | LEC | VER | LEC | RUS | 8 |
| David-Orndorf | ✖ | 1 | ✖ | RUS | LEC | VER | LEC | RUS | 8 |
| Elliot-Nyhlin | ✔ | 2 | ✖ | VER | LEC | VER | LEC | RUS | 8 |
| jason-slate | ✔ | 2 | ✖ | VER | LEC | VER | LEC | RUS | 8 |
| Simon-Watts2 | ✖ | 3 | ✖ | VER | LEC | VER | LEC | RUS | 8 |
| digydegu | ✔ | 3 | ✖ | LEC | LEC | VER | LEC | RUS | 7 |
| scott-spiegel | ✔ | 2 | ✖ | VER | VER | VER | LEC | RUS | 7 |
| Ciara-Heaney | ✖ | 2 | ✖ | PER | LEC | VER | SAI | LEC | 7 |
| thcole | ✔ | 3 | ✖ | VER | LEC | VER | LEC | RUS | 7 |
| Jared-Fields | ✖ | 1 | ✖ | PER | LEC | LEC | VER | RUS | 7 |
| Jimmy-Dingess | ✔ | 3 | ✖ | VER | LEC | VER | LEC | RUS | 7 |
| thane-. | ✔ | 3 | ✖ | VER | LEC | VER | LEC | RUS | 7 |
| Jase-Fields | ✖ | 2 | ✖ | VER | LEC | LEC | VER | RUS | 7 |
| menbom | ✔ | 3 | ✖ | LEC | LEC | VER | LEC | RUS | 7 |
| Sofi-S | ✖ | 2 | ✖ | LEC | LEC | LEC | VER | RUS | 7 |
| brian.versmessen | ✔ | 3 | ✖ | VER | LEC | VER | LEC | RUS | 7 |
| J-Whitlock12 | ✔ | 2 | ✖ | VER | LEC | VER | LEC | PER | 6 |
| Scott-Jones | ✔ | 5 | ✖ | VER | VER | VER | PER | LEC | 6 |
| Ashley-Kopp | ✔ | 2 | ✖ | VER | LEC | LEC | VER | RUS | 6 |
| Guy-Homerston2 | ✖ | 2 | ✖ | LEC | LEC | VER | LEC | SAI | 6 |
| TheCarlFord | ✔ | 2 | ✖ | PER | SAI | LEC | VER | RUS | 6 |
| RustyEBs | ✔ | 2 | ✖ | VER | LEC | LEC | VER | RUS | 6 |
| Roberto-Morais-Jr. | ✔ | 2 | ✖ | LEC | LEC | VER | LEC | PER | 6 |
| Travis-Scott | ✔ | 3 | ✖ | LEC | VER | VER | LEC | RUS | 6 |
| DeanHaggins123 | ✔ | 2 | ✖ | LEC | LEC | LEC | VER | RUS | 6 |
| Andy-Hix | ✔ | 2 | ✖ | SAI | LEC | VER | RUS | LEC | 6 |
| Travis-Parker | ✔ | 2 | ✖ | VER | VER | VER | LEC | PER | 5 |
| Scott-Rasmussen2 | ✔ | 2 | ✖ | LEC | LEC | VER | LEC | SAI | 5 |
| Dale-Green | ✖ | 2 | ✖ | LEC | VER | VER | LEC | SAI | 5 |
| Mark-Harris2 | ✖ | 1 | ✖ | VER | LEC | VER | LEC | SAI | 5 |
| Mark-McCarthy | ✔ | 3 | ✖ | VER | LEC | LEC | VER | RUS | 5 |
| d9case | ✔ | 2 | ✖ | VER | LEC | VER | LEC | SAI | 5 |
| Philip-Fernandes | ✔ | 2 | ✖ | VER | LEC | VER | LEC | HAM | 5 |
| damo563 | ✔ | 3 | ✖ | VER | LEC | LEC | VER | RUS | 5 |
| SynysterCheese | ✔ | 3 | ✖ | VER | LEC | VER | LEC | PER | 5 |
| Nicole-LaChapelle | ✔ | 3 | ✖ | VER | LEC | LEC | VER | RUS | 5 |
| Jen-Connor | ✔ | 3 | ✖ | LEC | LEC | VER | LEC | PER | 5 |
| Marcel-van-Dongen | ✔ | 2 | ✖ | LEC | | VER | RUS | LEC | 5 |
| DazzlerOfKernow | ✔ | 2 | ✖ | LEC | VER | VER | SAI | LEC | 4 |
| Kierenisboring | ✖ | 1 | ✖ | VER | LEC | LEC | VER | PER | 4 |
| James-Paschall | ✔ | 2 | ✖ | LEC | VER | VER | LEC | SAI | 4 |
| Jonathan-Greenidge | ✔ | 2 | ✖ | VER | VER | VER | LEC | SAI | 4 |
| RD-Goat | ✔ | 2 | ✖ | VER | VER | VER | HAM | LEC | 4 |
| George-Upton | ✔ | 3 | ✖ | LEC | LEC | SAI | LEC | RUS | 4 |
| scrutton | ✔ | 3 | ✖ | VER | LEC | VER | LEC | NOR | 4 |
| Jonathan-Payne4 | ✔ | 4 | ✖ | LEC | LEC | LEC | SAI | RUS | 4 |
| Dirmy | ✔ | 3 | ✖ | VER | LEC | VER | LEC | SAI | 4 |
| Marcel-Blais | ✔ | 2 | ✖ | LEC | VER | VER | LEC | SAI | 4 |
| Leyla-Compani | ✖ | 2 | ✖ | LEC | LEC | LEC | VER | SAI | 4 |
| Scott-Neal | ✔ | 2 | ✖ | LEC | LEC | LEC | SAI | VER | 3 |
| Melissa-Hartley | ✔ | 2 | ✖ | LEC | LEC | LEC | VER | SAI | 3 |
| Gennady-Spirin | ✔ | 2 | ✖ | VER | LEC | LEC | SAI | VER | 3 |
| Vinay-Thukral | ✔ | 2 | ✖ | VER | LEC | LEC | VER | SAI | 3 |
| Lara-Thompson | ✔ | 2 | ✖ | VER | LEC | LEC | SAI | VER | 3 |
| Caoimhghin-Mac-Patraisc | ✖ | 2 | ✖ | VER | | SAI | LEC | VER | 3 |
| Jeff-Leobold | ✔ | 4 | ✖ | VER | VER | VER | LEC | SAI | 3 |
| Matt-Spatz | ✔ | 2 | ✖ | LEC | LEC | LEC | VER | SAI | 3 |
| Samuel-White | ✔ | 3 | ✖ | ALO | LEC | SAI | VER | LEC | 2 |
| wblank71 | ✔ | 3 | ✖ | VER | HAM | RUS | LEC | VER | 2 |
| Dustin-Brons | ✔ | 3 | ✖ | VER | LEC | SAI | VER | LEC | 2 |
| Jennifer-Mueller2 | ✔ | 3 | ✖ | VER | LEC | LEC | VER | SAI | 2 |
| Christopher-Rafferty | ✔ | 3 | ✖ | LEC | LEC | LEC | SAI | VER | 2 |
| Terry-White2 | ✔ | 3 | ✖ | VER | LEC | LEC | VER | SAI | 2 |
| Scott-Pfaff | ✔ | 3 | ✖ | LEC | LEC | LEC | VER | SAI | 2 |
| Ben-B | ✖ | 1 | ✖ | LEC | LEC | SAI | LEC | HAM | 2 |
| James-Manders | ✔ | 4 | ✖ | VER | LEC | LEC | VER | HAM | 2 |
| mattyboy1984 | ✖ | 3 | ✖ | SAI | SAI | SAI | LEC | VER | 2 |
| Jane-Penteker | ✔ | 3 | ✖ | VER | LEC | LEC | VER | SAI | 2 |
| jackdshulman | ✔ | 4 | ✖ | LEC | LEC | LEC | VER | HAM | 2 |
| Brandon-Hartloff | ✔ | 3 | ✖ | LEC | LEC | LEC | VER | HAM | 2 |
| Crystal-Reimer | ✔ | 4 | ✖ | LEC | LEC | LEC | RUS | SAI | 2 |
| SilvanPaolucci | ✔ | 3 | ✖ | LEC | LEC | LEC | SAI | VER | 2 |
| Matt-Bailey | ✔ | 3 | ✖ | LEC | SAI | SAI | VER | LEC | 1 |
| robbiesoccer99 | ✔ | 3 | ✖ | LEC | SAI | SAI | LEC | VER | 1 |
| AshWoody90 | ✔ | 4 | ✖ | VER | VER | SAI | VER | LEC | 1 |
| JGaiser94 | ✔ | 3 | ✖ | VER | SAI | SAI | LEC | VER | 1 |
| Ed-Forsyth | ✔ | 3 | ✖ | LEC | SAI | PER | SAI | NOR | 1 |
2022 3Legs4Wheels Prediction League - Miami
| Player | SC | DNF | Double | Fastest | Pole | 1. | 2. | 3. | Points |
| --- | --- | --- | --- | --- | --- | --- | --- | --- | --- |
| Ashley-Spatz | ✔ | 3 | ✔ | VER | LEC | LEC | PER | SAI | 16 |
| SynysterCheese | ✔ | 3 | ✖ | VER | VER | VER | LEC | SAI | 12 |
| jason-slate | ✔ | 3 | ✖ | LEC | VER | VER | LEC | SAI | 11 |
| Dale-Green | ✔ | 1 | ✖ | VER | VER | VER | LEC | SAI | 11 |
| d9case | ✔ | 4 | ✖ | VER | VER | VER | LEC | SAI | 11 |
| J-Whitlock12 | ✔ | 2 | ✖ | VER | VER | VER | LEC | SAI | 11 |
| Matt-Bailey | ✔ | 5 | ✖ | PER | LEC | VER | LEC | SAI | 11 |
| Philip-Fernandes | ✔ | 2 | ✖ | LEC | VER | VER | LEC | SAI | 10 |
| Julia-Charnitsky | ✔ | 4 | ✔ | LEC | LEC | PER | LEC | HAM | 10 |
| mattyboy1984 | ✔ | 3 | ✖ | LEC | LEC | VER | LEC | PER | 9 |
| Terry-White2 | ✔ | 5 | ✖ | VER | LEC | VER | LEC | PER | 9 |
| Jonathan-Payne4 | ✔ | 3 | ✖ | VER | VER | VER | LEC | ALO | 9 |
| damo563 | ✔ | 3 | ✖ | LEC | LEC | VER | LEC | PER | 9 |
| Marcel-van-Dongen | ✔ | 3 | ✖ | VER | PER | VER | LEC | PER | 9 |
| Nicole-LaChapelle | ✔ | 2 | ✖ | VER | SAI | VER | LEC | RUS | 8 |
| Karen-McDougall | ✔ | 3 | ✖ | PER | VER | VER | RUS | SAI | 8 |
| Dirmy | ✔ | 4 | ✖ | LEC | LEC | VER | LEC | PER | 8 |
| SilvanPaolucci | ✔ | 4 | ✖ | VER | LEC | LEC | VER | SAI | 8 |
| Renato-Matos | ✔ | 5 | ✖ | VER | VER | VER | LEC | PER | 8 |
| Jase-Fields | ✔ | 3 | ✖ | PER | VER | VER | LEC | PER | 8 |
| Ciara-Heaney | ✔ | 4 | ✖ | SAI | LEC | VER | LEC | PER | 8 |
| DazzlerOfKernow | ✔ | 4 | ✖ | LEC | VER | VER | LEC | RUS | 7 |
| Vinay-Thukral | ✔ | 2 | ✖ | LEC | LEC | LEC | VER | SAI | 7 |
| Ryan-Hunter | ✔ | 3 | ✖ | VER | LEC | LEC | SAI | VER | 7 |
| DeanHaggins123 | ✔ | 4 | ✖ | PER | VER | VER | LEC | PER | 7 |
| Jeff-Leobold | ✔ | 4 | ✖ | SAI | VER | VER | PER | SAI | 7 |
| Mark-Harris2 | ✔ | 4 | ✖ | VER | VER | LEC | VER | SAI | 7 |
| RD-Goat | ✔ | 4 | ✖ | LEC | LEC | LEC | VER | SAI | 7 |
| thane-. | ✔ | 4 | ✖ | VER | VER | LEC | VER | SAI | 7 |
| James-Manders | ✔ | 5 | ✖ | VER | | LEC | VER | SAI | 7 |
| Matt-Spatz | ✔ | 3 | ✖ | VER | LEC | LEC | VER | PER | 6 |
| Christopher-Rafferty | ✔ | 3 | ✖ | LEC | LEC | LEC | SAI | VER | 6 |
| Gennady-Spirin | ✔ | 3 | ✖ | LEC | VER | VER | PER | LEC | 6 |
| Jennifer-Mueller2 | ✔ | 3 | ✖ | VER | LEC | LEC | VER | PER | 6 |
| Scott-Rasmussen2 | ✔ | 3 | ✖ | VER | LEC | LEC | VER | RUS | 6 |
| Andy-Hix | ✔ | 2 | ✖ | VER | VER | VER | PER | LEC | 6 |
| Sofi-S | ✔ | 3 | ✖ | VER | VER | VER | PER | RUS | 6 |
| Ashley-Kopp | ✔ | 4 | ✖ | PER | LEC | LEC | PER | SAI | 6 |
| Mark-McCarthy | ✔ | 4 | ✖ | LEC | VER | LEC | VER | SAI | 6 |
| Jose-Suarez | ✔ | 5 | ✖ | VER | VER | VER | PER | LEC | 6 |
| scott-spiegel | ✔ | 3 | ✖ | VER | VER | VER | PER | ALO | 6 |
| chris-schrank | ✔ | 3 | ✖ | SAI | VER | VER | SAI | NOR | 6 |
| thcole | ✔ | 4 | ✖ | VER | VER | VER | PER | LEC | 6 |
| RustyEBs | ✔ | 3 | ✖ | VER | | LEC | SAI | VER | 6 |
| menbom | ✔ | 3 | ✖ | VER | VER | LEC | SAI | VER | 6 |
| Simon-Watts2 | ✔ | 3 | ✖ | LEC | LEC | LEC | SAI | VER | 6 |
| Jen-Connor | ✔ | 4 | ✖ | LEC | | LEC | VER | SAI | 6 |
| Crystal-Reimer | ✔ | 5 | ✖ | LEC | LEC | LEC | HAM | SAI | 6 |
| Griffin-Porter | ✔ | 4 | ✖ | VER | | VER | SAI | HAM | 6 |
| scrutton | ✔ | 6 | ✖ | VER | PER | VER | BOT | LEC | 6 |
| qwiththephotos | ✔ | 2 | ✖ | VER | VER | VER | PER | ALB | 5 |
| James-Paschall | ✔ | 3 | ✖ | LEC | LEC | LEC | VER | OCO | 5 |
| David-Orndorf | ✔ | 3 | ✖ | LEC | SAI | SAI | VER | LEC | 5 |
| Travis-Parker | ✔ | 3 | ✖ | LEC | VER | LEC | SAI | VER | 5 |
| AshWoody90 | ✔ | 3 | ✖ | SAI | SAI | SAI | VER | LEC | 5 |
| Guy-Homerston2 | ✔ | 3 | ✖ | LEC | LEC | LEC | VER | RUS | 5 |
| Tom-Ling | ✔ | 3 | ✖ | SAI | LEC | LEC | VER | RUS | 5 |
| Kierenisboring | ✔ | 2 | ✖ | LEC | LEC | PER | LEC | RUS | 5 |
| George-Upton | ✔ | 3 | ✖ | RUS | RUS | RUS | LEC | PER | 5 |
| Jane-Penteker | ✔ | 3 | ✖ | VER | VER | LEC | VER | RUS | 5 |
| Roberto-Morais-Jr. | ✔ | 4 | ✖ | LEC | PER | PER | LEC | VER | 5 |
| brian.versmessen | ✔ | 3 | ✖ | PER | LEC | LEC | VER | PER | 5 |
| jackdshulman | ✔ | 4 | ✖ | VER | LEC | LEC | VER | RUS | 5 |
| Jared-Fields | ✔ | 5 | ✖ | LEC | LEC | PER | LEC | RUS | 5 |
| Jeremy-Staab | ✔ | 4 | ✖ | RUS | PER | PER | LEC | VER | 5 |
| Melissa-Hartley | ✔ | 3 | ✖ | PER | LEC | LEC | VER | PER | 5 |
| Scott-Neal | ✔ | 5 | ✖ | LEC | RUS | RUS | LEC | HAM | 4 |
| Ben-B | ✔ | 3 | ✖ | LEC | LEC | LEC | PER | RUS | 4 |
| Marcel-Blais | ✔ | 4 | ✖ | VER | VER | LEC | VER | PER | 4 |
| JGaiser94 | ✔ | 4 | ✖ | SAI | LEC | LEC | SAI | PER | 4 |
| Leyla-Compani | ✔ | 3 | ✖ | LEC | PER | LEC | PER | VER | 4 |
| Alec-Pearce | ✔ | 4 | ✖ | LEC | LEC | LEC | VER | RUS | 4 |
| Travis-Scott | ✔ | 2 | ✖ | VER | LEC | LEC | RUS | HAM | 4 |
| Benjamin | ✔ | 3 | ✖ | LEC | | LEC | VER | RUS | 4 |
| Sabrina-Sikora | ✔ | 4 | ✖ | LEC | | LEC | SAI | VER | 4 |
| Dustin-Brons | ✔ | 3 | ✖ | LEC | RUS | LEC | RUS | NOR | 3 |
| Elle-Burleigh | ✔ | 4 | ✖ | RUS | VER | LEC | VER | RUS | 3 |
| Jimmy-Dingess | ✔ | 4 | ✖ | LEC | LEC | LEC | RUS | PER | 3 |
| Ed-Forsyth | ✔ | 3 | ✖ | RUS | SAI | LEC | PER | NOR | 3 |
| Brandon-Hartloff | ✔ | 4 | ✖ | LEC | PER | LEC | SAI | PER | 3 |
| Samuel-White | ✔ | 4 | ✖ | SAI | LEC | LEC | PER | RUS | 3 |
| Lorne-Walker | ✔ | 3 | ✖ | LEC | PER | LEC | PER | NOR | 3 |
| Scott-Jones | ✔ | 5 | ✖ | LEC | VER | LEC | NOR | RUS | 2 |
| TheCarlFord | ✔ | 5 | ✖ | ALO | LEC | RUS | PER | NOR | 2 |
| digydegu | ✔ | 4 | ✖ | LEC | RUS | LEC | RUS | NOR | 2 |
| Elliot-Nyhlin | ✔ | 2 | ✖ | PER | PER | PER | VER | NOR | 2 |
| wblank71 | ✔ | 4 | ✖ | PER | VER | RIC | PER | RUS | 1 |
2022 3Legs4Wheels Prediction League - Imola GP
| Player | SC | DNF | Double | Fastest | Pole | 1. | 2. | 3. | Points |
| --- | --- | --- | --- | --- | --- | --- | --- | --- | --- |
| scott-spiegel | ✔ | 2 | ✖ | VER | VER | VER | PER | NOR | 13 |
| Mark-McCarthy | ✔ | 2 | ✖ | VER | | VER | PER | LEC | 9 |
| Andy-Hix | ✔ | 3 | ✖ | VER | LEC | VER | LEC | NOR | 8 |
| Jen-Connor | ✔ | 4 | ✖ | LEC | VER | VER | LEC | NOR | 8 |
| qwiththephotos | ✔ | 3 | ✖ | VER | VER | VER | LEC | PER | 7 |
| Steve-Evason | ✔ | 3 | ✖ | SAI | LEC | VER | LEC | NOR | 7 |
| Marcel-van-Dongen | ✔ | 2 | ✖ | LEC | VER | VER | LEC | PER | 7 |
| d9case | ✔ | 2 | ✔ | LEC | LEC | LEC | SAI | VER | 6 |
| thane-. | ✔ | 5 | ✖ | LEC | VER | VER | LEC | PER | 6 |
| RD-Goat | ✔ | 4 | ✖ | VER | LEC | VER | LEC | PER | 6 |
| Jeff-Leobold | ✔ | 4 | ✖ | VER | | VER | SAI | PER | 6 |
| Travis-Parker | ✔ | 3 | ✖ | VER | LEC | VER | SAI | LEC | 5 |
| Scott-Rasmussen2 | ✔ | 3 | ✖ | VER | LEC | VER | SAI | HAM | 5 |
| Dale-Green | ✖ | 2 | ✖ | HAM | VER | VER | LEC | HAM | 5 |
| Gennady-Spirin | ✔ | 3 | ✖ | LEC | LEC | VER | LEC | PER | 5 |
| Matt-Bailey | ✔ | 3 | ✖ | LEC | LEC | VER | LEC | PER | 5 |
| thcole | ✔ | 4 | ✖ | VER | LEC | VER | LEC | SAI | 5 |
| Ciara-Heaney | ✔ | 3 | ✖ | PER | VER | VER | LEC | SAI | 5 |
| Elliot-Nyhlin | ✔ | 2 | ✖ | SAI | LEC | VER | SAI | MAG | 5 |
| Ryan-Hunter | ✔ | 2 | ✖ | PER | LEC | SAI | PER | ALO | 5 |
| Melissa-Hartley | ✔ | 3 | ✖ | LEC | VER | LEC | PER | SAI | 5 |
| Crystal-Reimer | ✔ | 4 | ✖ | LEC | LEC | LEC | VER | NOR | 5 |
| chris-schrank | ✔ | 4 | ✖ | SAI | VER | VER | SAI | RUS | 5 |
| Jase-Fields | ✔ | 3 | ✖ | LEC | LEC | LEC | VER | NOR | 5 |
| Terry-White2 | ✔ | 4 | ✖ | PER | LEC | VER | LEC | PER | 5 |
| Ashley-Spatz | ✔ | 4 | ✖ | VER | NOR | LEC | SAI | NOR | 5 |
| David-Orndorf | ✔ | 4 | ✖ | LEC | LEC | VER | LEC | PER | 5 |
| Mark-Harris2 | ✔ | 2 | ✖ | SAI | LEC | VER | LEC | SAI | 5 |
| Caoimhghin-Mac-Patraisc | ✔ | 4 | ✖ | LEC | LEC | LEC | VER | NOR | 5 |
| wblank71 | ✔ | 3 | ✖ | RUS | SAI | HAM | PER | RIC | 4 |
| Kierenisboring | ✔ | 3 | ✖ | VER | LEC | SAI | VER | PER | 4 |
| Scott-Jones | ✔ | 4 | ✖ | LEC | LEC | LEC | PER | SAI | 4 |
| Lorne-Walker | ✔ | 4 | ✖ | LEC | LEC | LEC | HAM | NOR | 4 |
| Ed-Forsyth | ✔ | 4 | ✖ | LEC | SAI | LEC | PER | RUS | 4 |
| digydegu | ✔ | 3 | ✖ | LEC | LEC | LEC | SAI | NOR | 4 |
| Roberto-Morais-Jr. | ✔ | 5 | ✖ | VER | LEC | LEC | VER | PER | 4 |
| damo563 | ✔ | 3 | ✖ | VER | LEC | LEC | VER | PER | 4 |
| jason-slate | ✔ | 3 | ✖ | LEC | LEC | VER | LEC | ALO | 4 |
| Scott-Pfaff | ✔ | 3 | ✖ | LEC | VER | LEC | VER | PER | 4 |
| Jane-Penteker | ✔ | 3 | ✖ | LEC | VER | LEC | VER | PER | 4 |
| Leyla-Compani | ✔ | 3 | ✖ | LEC | VER | LEC | VER | PER | 4 |
| Ashley-Kopp | ✔ | 3 | ✖ | PER | LEC | VER | LEC | SAI | 4 |
| Greg-DiNicola | ✔ | 6 | ✖ | LEC | | LEC | PER | SAI | 4 |
| James-Paschall | ✔ | 2 | ✖ | LEC | LEC | LEC | VER | SAI | 3 |
| J-Whitlock12 | ✔ | 3 | ✖ | VER | LEC | LEC | VER | SAI | 3 |
| Sabrina-Sikora | ✔ | 4 | ✖ | VER | LEC | LEC | VER | ALO | 3 |
| Philip-Fernandes | ✔ | 2 | ✖ | LEC | LEC | LEC | VER | HAM | 3 |
| mattyboy1984 | ✔ | 3 | ✖ | VER | LEC | LEC | SAI | PER | 3 |
| W-P | ✔ | 4 | ✖ | VER | LEC | LEC | VER | SAI | 3 |
| Griffin-Porter | ✔ | 2 | ✖ | VER | LEC | SAI | LEC | HAM | 3 |
| brian.versmessen | ✔ | 3 | ✖ | SAI | VER | LEC | VER | SAI | 3 |
| Marcel-Blais | ✔ | 2 | ✖ | LEC | LEC | LEC | VER | SAI | 3 |
| Jennifer-Mueller2 | ✔ | 2 | ✖ | LEC | LEC | LEC | VER | SAI | 3 |
| Travis-Scott | ✔ | 3 | ✖ | PER | | LEC | VER | PER | 3 |
| Matt-Spatz | ✔ | 3 | ✖ | VER | LEC | LEC | VER | SAI | 3 |
| Sofi-S | ✔ | 2 | ✖ | PER | | LEC | VER | SAI | 3 |
| ben-hartnett | ✔ | 4 | ✖ | LEC | LEC | LEC | VER | HAM | 2 |
| Christopher-Rafferty | ✔ | 3 | ✖ | LEC | LEC | LEC | SAI | VER | 2 |
| DazzlerOfKernow | ✔ | 3 | ✖ | LEC | LEC | LEC | SAI | VER | 2 |
| sureshkrsenapati | ✔ | 4 | ✖ | LEC | LEC | LEC | SAI | PER | 2 |
| Vinay-Thukral | ✔ | 3 | ✖ | LEC | LEC | LEC | VER | RUS | 2 |
| Dustin-Brons | ✔ | 4 | ✖ | SAI | LEC | LEC | VER | HAM | 2 |
| Samuel-White | ✔ | 3 | ✖ | LEC | LEC | SAI | LEC | VER | 2 |
| AshWoody90 | ✔ | 2 | ✖ | SAI | LEC | SAI | LEC | RUS | 2 |
| RustyEBs | ✔ | 3 | ✖ | PER | SAI | SAI | LEC | VER | 2 |
| Jose-Suarez | ✔ | 5 | ✖ | LEC | LEC | LEC | SAI | VER | 2 |
| _awesome_wells | ✔ | 4 | ✖ | LEC | LEC | LEC | VER | RUS | 2 |
| jackdshulman | ✔ | 4 | ✖ | LEC | LEC | LEC | VER | RUS | 2 |
| JGaiser94 | ✔ | 4 | ✖ | LEC | SAI | SAI | LEC | VER | 2 |
| Maaaaaarls | ✔ | 3 | ✖ | LEC | LEC | LEC | VER | SAI | 2 |
| Alec-Pearce | ✔ | 3 | ✖ | LEC | SAI | LEC | VER | SAI | 2 |
| Guy-Homerston2 | ✖ | 4 | ✖ | LEC | LEC | LEC | VER | PER | 2 |
| Renato-Matos | ✔ | 5 | ✖ | LEC | LEC | LEC | VER | SAI | 2 |
| Simon-Watts2 | ✔ | 4 | ✖ | LEC | LEC | LEC | VER | SAI | 2 |
| Nick-Blais | ✔ | 3 | ✖ | LEC | LEC | LEC | VER | RUS | 2 |
| Ben-B | ✔ | 2 | ✖ | LEC | LEC | LEC | SAI | HAM | 2 |
| Brandon-Hartloff | ✔ | 3 | ✖ | LEC | LEC | LEC | VER | SAI | 2 |
| scrutton | ✔ | 3 | ✖ | LEC | | LEC | VER | SAI | 2 |
| robbiesoccer99 | ✔ | 3 | ✖ | LEC | LEC | LEC | SAI | HAM | 1 |
| Jimmy-Dingess | ✔ | 3 | ✖ | LEC | LEC | LEC | SAI | HAM | 1 |
| TheCarlFord | ✔ | 3 | ✖ | ALO | LEC | SAI | RUS | HAM | 1 |
| Jonathan-Greenidge | ✔ | 3 | ✖ | SAI | LEC | SAI | LEC | HAM | 1 |
| Tom-Ling | ✖ | 3 | ✖ | SAI | LEC | SAI | LEC | PER | 1 |
| Elle-Burleigh | ✔ | 4 | ✖ | SAI | LEC | LEC | SAI | RUS | 1 |
| George-Upton | ✔ | 4 | ✖ | LEC | LEC | LEC | SAI | RUS | 1 |
| James-Manders | ✔ | 4 | ✖ | LEC | LEC | SAI | LEC | RUS | 1 |
| Jonathan-Payne4 | ✖ | 4 | ✖ | LEC | LEC | LEC | SAI | ALO | 0 |
2022 3Legs4Wheels Prediction League - Imola Sprint
| Player | SC | DNF | Double | Fastest | Pole | 1. | 2. | 3. | Points |
| --- | --- | --- | --- | --- | --- | --- | --- | --- | --- |
| Matt-Bailey | ✔ | 3 | ✖ | LEC | LEC | VER | LEC | PER | 10 |
| Andy-Hix | ✔ | 3 | ✖ | SAI | LEC | VER | LEC | PER | 10 |
| Mark-Harris2 | ✖ | 1 | ✖ | VER | LEC | VER | LEC | PER | 10 |
| Travis-Dorado | ✔ | 2 | ✖ | VER | | VER | LEC | PER | 10 |
| ben-hartnett | ✔ | 1 | ✖ | PER | LEC | VER | LEC | HAM | 9 |
| Marcel-van-Dongen | ✔ | 1 | ✖ | VER | LEC | VER | LEC | STR | 8 |
| scott-spiegel | ✖ | 1 | ✖ | VER | VER | VER | LEC | NOR | 8 |
| Travis-Parker | ✔ | 2 | ✖ | SAI | VER | LEC | VER | PER | 7 |
| Melissa-Hartley | ✔ | 2 | ✖ | VER | | VER | LEC | ALO | 7 |
| Scott-Pfaff | ✔ | 2 | ✖ | LEC | | VER | LEC | NOR | 7 |
| SynysterCheese | ✔ | 4 | ✖ | VER | | VER | LEC | MAG | 7 |
| Jane-Penteker | ✔ | 2 | ✖ | VER | | VER | LEC | SAI | 7 |
| qwiththephotos | ✖ | 0 | ✖ | LEC | LEC | VER | LEC | SAI | 6 |
| James-Paschall | ✖ | 1 | ✖ | LEC | LEC | LEC | VER | PER | 6 |
| Dale-Green | ✖ | 1 | ✖ | VER | LEC | LEC | VER | PER | 6 |
| jackdshulman | ✔ | 2 | ✖ | LEC | LEC | LEC | VER | PER | 6 |
| JGaiser94 | ✔ | 1 | ✖ | LEC | SAI | SAI | LEC | VER | 6 |
| thane-. | ✔ | 3 | ✖ | LEC | LEC | LEC | VER | PER | 6 |
| Jen-Connor | ✖ | 0 | ✖ | LEC | | VER | LEC | NOR | 6 |
| chris-schrank | ✖ | 0 | ✖ | VER | | VER | LEC | HAM | 6 |
| brian.versmessen | ✖ | 0 | ✖ | VER | | VER | LEC | SAI | 6 |
| Marcel-Blais | ✔ | 2 | ✖ | LEC | LEC | LEC | VER | PER | 6 |
| Gennady-Spirin | ✖ | 0 | ✖ | LEC | LEC | LEC | VER | PER | 5 |
| RustyEBs | ✖ | 1 | ✖ | LEC | LEC | SAI | LEC | VER | 5 |
| Scott-Neal | ✔ | 5 | ✖ | LEC | LEC | LEC | SAI | PER | 5 |
| mattyboy1984 | ✖ | 1 | ✖ | SAI | LEC | LEC | SAI | PER | 5 |
| Guy-Homerston2 | ✖ | 3 | ✖ | LEC | | LEC | VER | PER | 5 |
| Sofi-S | ✖ | 0 | ✖ | LEC | | LEC | VER | PER | 5 |
| sureshkrsenapati | ✖ | 0 | ✖ | LEC | LEC | LEC | SAI | PER | 4 |
| Ashley-Kopp | ✔ | 1 | ✖ | LEC | LEC | LEC | VER | SAI | 4 |
| Karen-McDougall | ✔ | 5 | ✖ | LEC | SAI | VER | SAI | HAM | 4 |
| menbom1 | ✔ | 1 | ✖ | LEC | LEC | LEC | SAI | VER | 4 |
| menbom | ✔ | 1 | ✖ | LEC | LEC | LEC | SAI | VER | 4 |
| Jase-Fields | ✔ | 1 | ✖ | LEC | LEC | LEC | SAI | VER | 4 |
| Ryan-Hunter | ✔ | 1 | ✖ | VER | LEC | LEC | VER | SAI | 4 |
| damo563 | ✔ | 1 | ✖ | LEC | | LEC | VER | ALO | 4 |
| DazzlerOfKernow | ✔ | 1 | ✖ | LEC | LEC | LEC | VER | NOR | 4 |
| Christopher-Rafferty | ✔ | 2 | ✖ | LEC | LEC | LEC | SAI | VER | 3 |
| Vinay-Thukral | ✔ | 2 | ✖ | LEC | LEC | LEC | VER | SAI | 3 |
| Kierenisboring | ✖ | 1 | ✖ | VER | LEC | LEC | SAI | VER | 3 |
| Scott-Rasmussen2 | ✖ | 1 | ✖ | LEC | LEC | LEC | SAI | VER | 3 |
| Dustin-Brons | ✖ | 1 | ✖ | VER | LEC | LEC | SAI | VER | 3 |
| SilvanPaolucci | ✔ | 3 | ✖ | LEC | SAI | SAI | VER | LEC | 3 |
| J-Whitlock12 | ✖ | 1 | ✖ | LEC | LEC | LEC | SAI | VER | 3 |
| Jimmy-Dingess | ✖ | 1 | ✖ | LEC | LEC | LEC | VER | SAI | 3 |
| RD-Goat | ✔ | 2 | ✖ | LEC | LEC | LEC | VER | SAI | 3 |
| Matt-Spatz | ✔ | 3 | ✖ | SAI | LEC | LEC | VER | SAI | 3 |
| Mark-McCarthy | ✔ | 2 | ✖ | LEC | LEC | LEC | VER | SAI | 3 |
| Nicole-LaChapelle | ✔ | 3 | ✖ | LEC | VER | LEC | SAI | HAM | 3 |
| Philip-Fernandes | ✖ | 1 | ✖ | VER | LEC | LEC | VER | SAI | 3 |
| Jose-Suarez | ✔ | 2 | ✖ | LEC | LEC | LEC | SAI | VER | 3 |
| Jonathan-Payne4 | ✔ | 3 | ✖ | LEC | LEC | LEC | VER | ALO | 3 |
| Ed-Forsyth | ✖ | 4 | ✖ | LEC | VER | SAI | VER | LEC | 3 |
| digydegu | ✖ | 1 | ✖ | LEC | LEC | LEC | VER | SAI | 3 |
| Jonathan-Greenidge | ✔ | 3 | ✖ | SAI | LEC | SAI | VER | LEC | 3 |
| Elle-Burleigh | ✔ | 2 | ✖ | SAI | LEC | LEC | VER | RUS | 3 |
| George-Upton | ✔ | 2 | ✖ | LEC | LEC | LEC | VER | RUS | 3 |
| thcole | ✖ | 1 | ✖ | LEC | LEC | LEC | VER | SAI | 3 |
| W-P | ✔ | 2 | ✖ | LEC | LEC | LEC | SAI | VER | 3 |
| Alec-Pearce | ✔ | 2 | ✖ | SAI | LEC | LEC | SAI | VER | 3 |
| James-Manders | ✔ | 4 | ✖ | VER | | LEC | SAI | VER | 3 |
| Steve-Evason | ✔ | 6 | ✖ | LEC | | LEC | VER | ALO | 3 |
| Caoimhghin-Mac-Patraisc | ✔ | 2 | ✖ | LEC | LEC | LEC | VER | MAG | 3 |
| Renato-Matos | ✔ | 3 | ✖ | LEC | | LEC | VER | SAI | 3 |
| Leyla-Compani | ✔ | 3 | ✖ | LEC | LEC | LEC | VER | NOR | 3 |
| Crystal-Reimer | ✔ | 2 | ✖ | LEC | LEC | LEC | VER | NOR | 3 |
| Simon-Watts2 | ✔ | 3 | ✖ | LEC | | LEC | VER | ALO | 3 |
| Nick-Blais | ✖ | 1 | ✖ | LEC | | LEC | VER | NOR | 3 |
| Brandon-Hartloff | ✔ | 2 | ✖ | LEC | LEC | LEC | VER | ALO | 3 |
| robbiesoccer99 | ✔ | 2 | ✖ | SAI | LEC | LEC | SAI | HAM | 2 |
| wblank71 | ✔ | 2 | ✖ | VER | SAI | SAI | VER | HAM | 2 |
| David-Orndorf | ✖ | 0 | ✖ | LEC | LEC | LEC | VER | SAI | 2 |
| Scott-Jones | ✖ | 3 | ✖ | LEC | LEC | LEC | SAI | VER | 2 |
| Samuel-White | ✖ | 0 | ✖ | ALO | LEC | LEC | SAI | VER | 2 |
| Sabrina-Sikora | ✖ | 2 | ✖ | LEC | LEC | LEC | VER | SAI | 2 |
| TheCarlFord | ✖ | 0 | ✖ | SAI | SAI | PER | HAM | LEC | 2 |
| Dirmy | ✖ | 2 | ✖ | LEC | LEC | LEC | SAI | VER | 2 |
| d9case | ✖ | 0 | ✖ | LEC | LEC | LEC | VER | SAI | 2 |
| _awesome_wells | ✖ | 3 | ✖ | LEC | LEC | LEC | VER | SAI | 2 |
| Tom-Ling | ✖ | 2 | ✖ | VER | LEC | LEC | VER | SAI | 2 |
| valen_josh | ✖ | 0 | ✖ | SAI | SAI | SAI | VER | LEC | 2 |
| Ashley-Spatz | ✖ | 0 | ✖ | LEC | SAI | LEC | VER | SAI | 2 |
| Ciara-Heaney | ✖ | 2 | ✖ | SAI | LEC | LEC | SAI | VER | 2 |
| Elliot-Nyhlin | ✖ | 2 | ✖ | LEC | LEC | LEC | MAG | VER | 2 |
| Jennifer-Mueller2 | ✖ | 0 | ✖ | LEC | LEC | LEC | SAI | VER | 2 |
| Roberto-Morais-Jr. | ✖ | 0 | ✖ | LEC | LEC | LEC | VER | SAI | 2 |
| Jared-Fields | ✖ | 0 | ✖ | LEC | LEC | LEC | SAI | VER | 2 |
| Terry-White2 | ✖ | 2 | ✖ | LEC | LEC | LEC | SAI | VER | 2 |
| Maaaaaarls | ✖ | 2 | ✖ | SAI | LEC | LEC | VER | SAI | 2 |
| jason-slate | ✖ | 0 | ✖ | LEC | LEC | LEC | VER | NOR | 2 |
| Ben-B | ✖ | 0 | ✖ | LEC | | LEC | SAI | VER | 2 |
| Lorne-Walker | ✖ | 2 | ✖ | LEC | LEC | LEC | HAM | NOR | 1 |
| Griffin-Porter | ✖ | 3 | ✖ | LEC | LEC | LEC | SAI | HAM | 1 |
2022 3Legs4Wheels Prediction League - Australia
| Player | SC | DNF | Double | Fastest | Pole | 1. | 2. | 3. | Points |
| --- | --- | --- | --- | --- | --- | --- | --- | --- | --- |
| Crystal-Reimer | ✔ | 5 | ✖ | LEC | LEC | LEC | PER | RUS | 12 |
| Travis-Parker | ✔ | 3 | ✔ | PER | LEC | VER | SAI | LEC | 8 |
| Nicole-LaChapelle | ✔ | 2 | ✖ | LEC | VER | LEC | VER | RUS | 8 |
| sureshkrsenapati | ✔ | 2 | ✖ | LEC | SAI | LEC | PER | VER | 8 |
| Jen-Connor | ✔ | 3 | ✖ | LEC | LEC | LEC | VER | PER | 8 |
| Leyla-Compani | ✔ | 3 | ✖ | LEC | LEC | LEC | VER | PER | 8 |
| thane-. | ✔ | 5 | ✔ | VER | LEC | VER | LEC | PER | 8 |
| sootycorbett | ✔ | 4 | ✖ | PER | SAI | SAI | PER | RUS | 7 |
| Melissa-Hartley | ✔ | 3 | ✖ | LEC | LEC | LEC | VER | SAI | 7 |
| Scott-Pfaff | ✔ | 3 | ✖ | LEC | LEC | LEC | VER | SAI | 7 |
| Jase-Fields | ✔ | 3 | ✖ | LEC | LEC | LEC | VER | NOR | 7 |
| Caoimhghin-Mac-Patraisc | ✔ | 3 | ✖ | LEC | LEC | LEC | SAI | VER | 7 |
| Vinay-Thukral | ✔ | 3 | ✖ | LEC | | LEC | VER | PER | 7 |
| SilvanPaolucci | ✔ | 3 | ✖ | LEC | LEC | LEC | VER | SAI | 7 |
| Dustin-Brons | ✔ | 4 | ✔ | LEC | VER | VER | SAI | LEC | 6 |
| Scott-Rasmussen2 | ✔ | 3 | ✖ | VER | LEC | LEC | VER | SAI | 6 |
| Kierenisboring | ✔ | 3 | ✖ | VER | VER | PER | SAI | RUS | 6 |
| SynysterCheese | ✔ | 3 | ✖ | VER | LEC | LEC | SAI | VER | 6 |
| Terry-White2 | ✔ | 3 | ✖ | PER | LEC | LEC | VER | SAI | 6 |
| Tom-Ling | ✔ | 3 | ✖ | VER | LEC | LEC | SAI | VER | 6 |
| Renato-Matos | ✔ | 2 | ✖ | LEC | LEC | LEC | VER | SAI | 6 |
| Greg-DiNicola | ✔ | 3 | ✖ | LEC | VER | LEC | VER | SAI | 6 |
| Scott-Neal | ✔ | 3 | ✖ | SAI | LEC | LEC | VER | SAI | 6 |
| Ashley-Kopp | ✔ | 5 | ✖ | LEC | LEC | LEC | VER | SAI | 6 |
| Mark-Harris2 | ✔ | 3 | ✖ | SAI | LEC | LEC | SAI | VER | 6 |
| Roberto-Morais-Jr. | ✔ | 2 | ✖ | LEC | PER | VER | PER | LEC | 6 |
| Jennifer-Mueller2 | ✔ | 3 | ✖ | PER | LEC | LEC | VER | SAI | 6 |
| Guy-Homerston2 | ✔ | 3 | ✖ | VER | LEC | LEC | VER | SAI | 6 |
| DeanHaggins123 | ✔ | 3 | ✖ | OCO | LEC | LEC | VER | NOR | 6 |
| jackdshulman | ✔ | 4 | ✖ | LEC | LEC | LEC | VER | NOR | 6 |
| damo563 | ✔ | 4 | ✖ | PER | LEC | LEC | VER | PER | 6 |
| Marcel-Blais | ✔ | 2 | ✖ | LEC | | LEC | VER | PER | 6 |
| Nick-Blais | ✔ | 3 | ✖ | LEC | | LEC | SAI | VER | 6 |
| Jimmy-Dingess | ✔ | 3 | ✖ | LEC | LEC | VER | LEC | SAI | 5 |
| James-Paschall | ✔ | 2 | ✖ | VER | LEC | LEC | VER | SAI | 5 |
| ben-hartnett | ✔ | 4 | ✖ | LEC | VER | LEC | SAI | VER | 5 |
| Scott-Jones | ✔ | 4 | ✖ | VER | LEC | LEC | VER | SAI | 5 |
| J-Whitlock12 | ✔ | 2 | ✖ | VER | LEC | LEC | SAI | VER | 5 |
| Luke-Goodwin2 | ✔ | 5 | ✖ | LEC | VER | LEC | HAM | VER | 5 |
| qwiththephotos | ✔ | 3 | ✖ | VER | VER | VER | PER | SAI | 5 |
| Matt-Spatz | ✔ | 2 | ✖ | VER | LEC | LEC | SAI | VER | 5 |
| chris-schrank | ✔ | 3 | ✖ | PER | LEC | VER | LEC | PER | 5 |
| wblank71 | ✔ | 4 | ✖ | RIC | LEC | SAI | PER | BOT | 5 |
| Jared-Fields | ✔ | 2 | ✖ | SAI | LEC | LEC | SAI | ALO | 5 |
| Ciara-Heaney | ✔ | 3 | ✖ | SAI | LEC | VER | LEC | PER | 5 |
| Mark-McCarthy | ✔ | 4 | ✖ | VER | LEC | LEC | VER | SAI | 5 |
| Alec-Pearce | ✔ | 4 | ✖ | SAI | LEC | LEC | SAI | VER | 5 |
| Brandon-Hartloff | ✖ | 2 | ✖ | LEC | LEC | LEC | VER | SAI | 5 |
| d9case | ✔ | 2 | ✖ | VER | LEC | LEC | SAI | VER | 5 |
| Karen-McDougall | ✔ | 2 | ✖ | SAI | LEC | LEC | VER | NOR | 5 |
| Elliot-Nyhlin | ✔ | 3 | ✖ | PER | LEC | VER | LEC | PER | 5 |
| thcole | ✔ | 3 | ✖ | VER | LEC | VER | LEC | PER | 5 |
| RD-Goat | ✔ | 3 | ✖ | LEC | VER | VER | LEC | PER | 5 |
| Gennady-Spirin | ✔ | 3 | ✖ | VER | LEC | VER | LEC | PER | 5 |
| Travis-Dorado | ✔ | 4 | ✖ | SAI | VER | VER | PER | LEC | 5 |
| scrutton | ✔ | 6 | ✖ | SAI | LEC | LEC | VER | NOR | 5 |
| jason-slate | ✔ | 3 | ✖ | PER | VER | VER | LEC | PER | 4 |
| Mckay-Mortensen | ✔ | 2 | ✖ | SAI | LEC | VER | LEC | PER | 4 |
| Harrison-Wright | ✔ | 2 | ✖ | BOT | VER | VER | PER | TSU | 4 |
| AshWoody90 | ✖ | 1 | ✖ | LEC | VER | LEC | VER | HAM | 4 |
| Samuel-White | ✔ | 4 | ✖ | VER | VER | VER | PER | SAI | 4 |
| Sam-White | ✔ | 3 | ✖ | LEC | VER | VER | SAI | LEC | 4 |
| Jonathan-Payne4 | ✔ | 4 | ✖ | LEC | LEC | VER | LEC | SAI | 4 |
| Dirmy | ✔ | 3 | ✖ | SAI | LEC | VER | SAI | LEC | 4 |
| George-Upton | ✔ | 4 | ✖ | VER | VER | LEC | VER | SAI | 4 |
| Jose-Suarez | ✔ | 3 | ✖ | PER | LEC | VER | LEC | SAI | 4 |
| Elle-Burleigh | ✔ | 4 | ✖ | PER | VER | HAM | VER | RUS | 4 |
| Jonathan-Greenidge | ✔ | 5 | ✔ | VER | VER | SAI | VER | LEC | 4 |
| Lorne-Walker | ✔ | 3 | ✖ | VER | LEC | SAI | LEC | NOR | 4 |
| David-Orndorf | ✔ | 2 | ✖ | LEC | SAI | VER | LEC | PER | 4 |
| valen_josh | ✔ | 2 | ✖ | VER | SAI | LEC | VER | NOR | 4 |
| Siddharth-Ranadive | ✔ | 4 | ✖ | VER | | LEC | VER | HAM | 4 |
| Ryan-Hunter | ✔ | 2 | ✖ | VER | LEC | VER | LEC | PER | 4 |
| Simon-Watts2 | ✔ | 5 | ✖ | LEC | | VER | LEC | PER | 4 |
| Christopher-Rafferty | ✔ | 3 | ✖ | VER | | VER | LEC | PER | 4 |
| Wayne-Murray | ✔ | 4 | ✖ | LEC | | VER | LEC | PER | 4 |
| Jeff-Leobold | ✔ | 4 | ✖ | LEC | | VER | LEC | PER | 4 |
| Marcel-van-Dongen | ✔ | 2 | ✖ | VER | VER | VER | LEC | PER | 3 |
| mattyboy1984 | ✔ | 4 | ✖ | LEC | SAI | SAI | LEC | HAM | 3 |
| semvdb | ✔ | 3 | ✖ | VER | VER | VER | LEC | SAI | 3 |
| spward9 | ✖ | 2 | ✖ | VER | VER | VER | PER | HAM | 3 |
| Ed-Forsyth | ✖ | 2 | ✖ | LEC | SAI | SAI | LEC | PER | 3 |
| James-Manders | ✔ | 3 | ✖ | VER | SAI | SAI | VER | LEC | 3 |
| digydegu | ✔ | 3 | ✖ | VER | VER | VER | LEC | SAI | 3 |
| Sean-McCoy | ✔ | 4 | ✖ | VER | LEC | SAI | LEC | VER | 3 |
| brian.versmessen | ✔ | 2 | ✖ | VER | LEC | SAI | VER | LEC | 3 |
| JGaiser94 | ✔ | 3 | ✖ | VER | SAI | SAI | LEC | VER | 3 |
| Sofi-S | ✔ | 2 | ✖ | SAI | LEC | VER | LEC | SAI | 3 |
| RustyEBs | ✔ | 2 | ✖ | ALO | | VER | LEC | PER | 3 |
| Andy-Hix | ✔ | 2 | ✖ | SAI | LEC | VER | LEC | NOR | 3 |
| Jane-Penteker | ✔ | 4 | ✖ | LEC | | VER | LEC | HAM | 3 |
| Philip-Fernandes | ✔ | 2 | ✖ | VER | VER | VER | LEC | SAI | 2 |
| Travis-Scott | ✔ | 2 | ✖ | VER | SAI | SAI | VER | PER | 2 |
| Benjamin | ✖ | 3 | ✖ | SAI | SAI | SAI | VER | PER | 2 |
| Matt-Bailey | ✔ | 3 | ✖ | VER | SAI | SAI | VER | ALO | 2 |
| W-P | ✔ | 4 | ✖ | VER | LEC | SAI | VER | ALO | 2 |
| menbom | ✔ | 2 | ✖ | PER | VER | VER | LEC | SAI | 2 |
| Ashley-Spatz | ✔ | 3 | ✖ | VER | SAI | VER | SAI | OCO | 2 |
| Ben-B | ✔ | 1 | ✖ | VER | VER | VER | LEC | SAI | 2 |
| Maaaaaarls | ✖ | 2 | ✖ | LEC | SAI | SAI | LEC | VER | 2 |
| scott-spiegel | ✔ | 2 | ✖ | VER | VER | VER | LEC | BOT | 2 |
| Griffin-Porter | ✔ | 3 | ✖ | VER | VER | VER | SAI | HAM | 2 |
| Dale-Green | ✖ | 2 | ✖ | HAM | VER | VER | SAI | HAM | 0 |
2022 3Legs4Wheels Prediction League - Saudi Arabia
| Player | SC | DNF | Double | Fastest | Pole | 1. | 2. | 3. | Points |
| --- | --- | --- | --- | --- | --- | --- | --- | --- | --- |
| Jonathan-Payne4 | ✔ | 3 | ✔ | LEC | LEC | LEC | VER | SAI | 14 |
| Chariot_Choogle | ✔ | 6 | ✔ | PER | PER | SAI | LEC | PER | 14 |
| Dale-Green | ✖ | 2 | ✔ | VER | VER | VER | LEC | HAM | 12 |
| Janna-Koppert | ✔ | 3 | ✖ | LEC | SAI | VER | LEC | SAI | 11 |
| SilvanPaolucci | ✔ | 3 | ✖ | LEC | VER | VER | LEC | SAI | 11 |
| brian.versmessen | ✔ | 3 | ✖ | LEC | VER | VER | LEC | SAI | 11 |
| Matt-Spatz | ✔ | 5 | ✖ | LEC | LEC | VER | LEC | SAI | 11 |
| J-Whitlock12 | ✔ | 5 | ✖ | VER | VER | VER | LEC | SAI | 10 |
| Scott-Jones | ✔ | 4 | ✖ | VER | VER | VER | LEC | SAI | 10 |
| Samuel-White | ✔ | 3 | ✖ | PER | LEC | VER | LEC | SAI | 10 |
| robbiesoccer99 | ✔ | 3 | ✔ | SAI | SAI | SAI | LEC | RUS | 10 |
| RD-Goat | ✔ | 2 | ✖ | VER | VER | VER | LEC | SAI | 10 |
| Jordan.Hawkins | ✔ | 2 | ✖ | SAI | VER | VER | LEC | SAI | 10 |
| jason-slate | ✔ | 3 | ✖ | SAI | VER | VER | LEC | SAI | 10 |
| Sabrina-Sikora | ✔ | 3 | ✖ | VER | LEC | VER | LEC | SAI | 10 |
| digydegu | ✔ | 4 | ✖ | VER | VER | VER | LEC | SAI | 10 |
| Terry-White2 | ✔ | 4 | ✖ | PER | LEC | VER | LEC | SAI | 10 |
| Philip-Fernandes | ✔ | 2 | ✖ | VER | VER | VER | LEC | SAI | 10 |
| Terry-Burkes | ✔ | 3 | ✔ | LEC | VER | LEC | SAI | VER | 10 |
| DeanHaggins123 | ✔ | 3 | ✖ | VER | VER | VER | LEC | SAI | 10 |
| Jase-Fields | ✔ | 3 | ✖ | VER | LEC | VER | LEC | SAI | 10 |
| W-P | ✔ | 4 | ✖ | VER | LEC | VER | LEC | SAI | 10 |
| Jen-Connor | ✔ | 3 | ✖ | LEC | VER | VER | LEC | PER | 8 |
| Matt-Bailey | ✔ | 4 | ✖ | LEC | LEC | VER | LEC | RUS | 8 |
| Roberto-Morais-Jr. | ✔ | 3 | ✖ | LEC | VER | VER | LEC | PER | 8 |
| menbom | ✔ | 2 | ✖ | LEC | VER | VER | LEC | PER | 8 |
| Travis-Scott | ✔ | 4 | ✖ | LEC | VER | VER | LEC | PER | 8 |
| Marcel-Blais | ✔ | 2 | ✖ | LEC | VER | VER | LEC | PER | 8 |
| Travis-Dorado | ✔ | 4 | ✖ | LEC | VER | VER | LEC | PER | 8 |
| jackdshulman | ✔ | 6 | ✖ | LEC | | LEC | VER | SAI | 8 |
| Ashley-Spatz | ✔ | 2 | ✖ | LEC | VER | VER | LEC | ALO | 8 |
| Scott-Rasmussen2 | ✔ | 4 | ✖ | LEC | LEC | LEC | VER | SAI | 7 |
| Gennady-Spirin | ✔ | 2 | ✖ | LEC | LEC | LEC | VER | SAI | 7 |
| Caoimhghin-Mac-Patraisc | ✔ | 4 | ✖ | VER | VER | VER | LEC | HAM | 7 |
| spward9 | ✔ | 2 | ✖ | VER | VER | VER | LEC | RUS | 7 |
| Travis-Parker | ✔ | 3 | ✖ | LEC | VER | VER | SAI | LEC | 7 |
| JGaiser94 | ✔ | 5 | ✖ | LEC | SAI | SAI | LEC | VER | 7 |
| Tom-Ling | ✔ | 2 | ✖ | LEC | VER | VER | SAI | LEC | 7 |
| RustyEBs | ✔ | 4 | ✖ | LEC | LEC | LEC | VER | SAI | 7 |
| Mark-McCarthy | ✔ | 3 | ✖ | VER | VER | VER | LEC | PER | 7 |
| Ashley-Kopp | ✔ | 3 | ✖ | LEC | LEC | LEC | VER | SAI | 7 |
| Scott-Pfaff | ✔ | 3 | ✖ | LEC | LEC | LEC | VER | SAI | 7 |
| George-Upton | ✔ | 4 | ✖ | LEC | LEC | LEC | VER | SAI | 7 |
| Kierenisboring | ✔ | 4 | ✖ | PER | LEC | VER | LEC | RUS | 7 |
| Griffin-Porter | ✔ | 2 | ✖ | LEC | VER | LEC | VER | SAI | 7 |
| Guy-Homerston2 | ✔ | 4 | ✖ | SAI | LEC | VER | LEC | PER | 7 |
| Jack | ✔ | 4 | ✖ | LEC | LEC | LEC | VER | SAI | 7 |
| James-Manders | ✔ | 3 | ✖ | LEC | LEC | SAI | LEC | VER | 7 |
| Dirmy | ✔ | 4 | ✖ | LEC | LEC | LEC | VER | SAI | 7 |
| Dylan-Bolton | ✔ | 3 | ✖ | SAI | VER | VER | LEC | HAM | 7 |
| Elliot-Nyhlin | ✔ | 4 | ✖ | BOT | VER | VER | LEC | PER | 7 |
| Maaaaaarls | ✔ | 4 | ✖ | PER | VER | VER | LEC | PER | 7 |
| thane-. | ✔ | 4 | ✖ | LEC | LEC | LEC | VER | SAI | 7 |
| Vinay-Thukral | ✔ | 2 | ✖ | VER | LEC | VER | LEC | PER | 7 |
| Jared-Fields | ✔ | 5 | ✖ | LEC | LEC | LEC | VER | SAI | 7 |
| Jake-Faflick | ✔ | 4 | ✖ | LEC | LEC | LEC | VER | SAI | 7 |
| Christopher-Rafferty | ✔ | 2 | ✖ | PER | VER | VER | LEC | RUS | 7 |
| Sean-McCoy | ✔ | 4 | ✖ | VER | LEC | VER | LEC | PER | 7 |
| Benjamin | ✔ | 4 | ✖ | VER | VER | VER | SAI | LEC | 6 |
| Charlie-Dale | ✔ | 3 | ✖ | VER | VER | LEC | VER | SAI | 6 |
| SynysterCheese | ✔ | 3 | ✖ | VER | VER | VER | SAI | LEC | 6 |
| Dustin-Brons | ✔ | 4 | ✖ | LEC | VER | VER | SAI | PER | 6 |
| Wayne-Murray | ✔ | 2 | ✖ | SAI | VER | VER | SAI | LEC | 6 |
| Melissa-Hartley | ✔ | 4 | ✖ | SAI | LEC | LEC | VER | SAI | 6 |
| d9case | ✔ | 4 | ✖ | SAI | VER | VER | SAI | LEC | 6 |
| Lorne-Walker | ✔ | 2 | ✖ | LEC | VER | SAI | LEC | PER | 6 |
| Jimmy-Dingess | ✔ | 4 | ✖ | VER | LEC | LEC | VER | SAI | 6 |
| Siddharth-Ranadive | ✖ | 0 | ✖ | LEC | VER | LEC | VER | SAI | 6 |
| Jennifer-Mueller2 | ✔ | 2 | ✖ | VER | LEC | LEC | VER | SAI | 6 |
| TheCarlFord | ✔ | 5 | ✔ | SAI | LEC | SAI | VER | HAM | 6 |
| Andy-Hix | ✔ | 4 | ✖ | VER | LEC | LEC | VER | SAI | 6 |
| Ryan-Hunter | ✔ | 3 | ✖ | VER | VER | LEC | VER | SAI | 6 |
| Renato-Matos | ✔ | 3 | ✖ | SAI | LEC | LEC | VER | SAI | 6 |
| Nicole-LaChapelle | ✔ | 2 | ✖ | SAI | | LEC | VER | SAI | 6 |
| Josh-Valen | ✔ | 3 | ✖ | SAI | VER | SAI | LEC | VER | 6 |
| Jane-Penteker | ✔ | 4 | ✖ | LEC | | LEC | PER | SAI | 6 |
| Nick-Blais | ✔ | 3 | ✖ | VER | | SAI | LEC | VER | 6 |
| Karen-McDougall | ✔ | 4 | ✖ | LEC | VER | PER | LEC | VER | 6 |
| sureshkrsenapati | ✔ | 3 | ✖ | LEC | LEC | LEC | SAI | VER | 5 |
| James-Paschall | ✖ | 2 | ✖ | VER | LEC | LEC | VER | SAI | 5 |
| AshWoody90 | ✔ | 4 | ✖ | HAM | SAI | LEC | RUS | SAI | 5 |
| Ali-Iberraken | ✔ | 3 | ✖ | VER | LEC | VER | SAI | PER | 5 |
| mattyboy1984 | ✔ | 4 | ✖ | VER | VER | VER | SAI | RUS | 5 |
| Chris-Heckle | ✔ | 2 | ✖ | VER | VER | VER | SAI | PER | 5 |
| Jonathan-Greenidge | ✔ | 4 | ✖ | VER | VER | VER | SAI | HAM | 5 |
| Ben-B | ✔ | 2 | ✖ | LEC | VER | LEC | SAI | VER | 5 |
| scott-spiegel | ✔ | 3 | ✖ | VER | VER | VER | SAI | PER | 5 |
| Scott-Neal | ✔ | 4 | ✖ | VER | LEC | SAI | LEC | PER | 5 |
| Jeff-Ballard | ✔ | 3 | ✖ | VER | LEC | VER | SAI | RUS | 5 |
| David-Orndorf | ✔ | 5 | ✖ | VER | | VER | PER | LEC | 5 |
| Ed-Forsyth | ✔ | 4 | ✖ | VER | LEC | LEC | PER | SAI | 5 |
| Mark-Harris2 | ✔ | 4 | ✖ | LEC | | LEC | SAI | VER | 5 |
| Marcel-van-Dongen | ✔ | 5 | ✖ | SAI | | VER | PER | LEC | 5 |
| qwiththephotos | ✔ | 2 | ✖ | VER | VER | SAI | VER | LEC | 4 |
| Greg-DiNicola | ✔ | 4 | ✖ | SAI | SAI | SAI | VER | LEC | 4 |
| wblank71 | ✔ | 3 | ✖ | BOT | VER | RUS | LEC | HAM | 4 |
| Elle-Burleigh | ✔ | 2 | ✖ | SAI | LEC | HAM | LEC | RUS | 4 |
| Simon-Watts2 | ✔ | 2 | ✖ | LEC | LEC | LEC | VER | HAM | 4 |
| sootycorbett | ✔ | 5 | ✖ | ALO | LEC | LEC | SAI | VER | 4 |
| McRockZ | ✔ | 4 | ✖ | VER | | VER | PER | MAG | 4 |
| Brandon-Hartloff | ✔ | 4 | ✖ | VER | VER | LEC | SAI | VER | 4 |
| Steve-Evason | ✔ | 7 | ✖ | LEC | | LEC | SAI | ALO | 4 |
| Leyla-Compani | ✔ | 4 | ✖ | LEC | | LEC | PER | VER | 4 |
| Cody-Gayer | ✔ | 4 | ✖ | LEC | VER | LEC | VER | PER | 4 |
| scrutton | ✔ | 6 | ✖ | PER | VER | LEC | SAI | BOT | 4 |
| DazzlerOfKernow | ✔ | 4 | ✖ | SAI | LEC | SAI | HAM | LEC | 3 |
| _awesome_wells | ✔ | 4 | ✖ | VER | VER | LEC | SAI | RUS | 3 |
| Robert-Schultz | ✔ | 6 | ✖ | VER | LEC | LEC | HAM | PER | 3 |
| Mckay-Mortensen | ✔ | 4 | ✖ | SAI | LEC | SAI | VER | MAG | 3 |
| Erik-Engvall | ✔ | 4 | ✖ | PER | LEC | SAI | VER | HAM | 3 |
| damo563 | ✔ | 4 | ✖ | VER | LEC | SAI | VER | HAM | 3 |
| ben-hartnett | ✔ | 5 | ✖ | VER | LEC | LEC | VER | HAM | 3 |
| Karl-Hubner | ✔ | 5 | ✖ | VER | | PER | SAI | VER | 3 |
| James-Simmons | ✔ | 3 | ✖ | VER | | LEC | VER | RUS | 3 |
| thcole | ✔ | 5 | ✖ | VER | VER | LEC | VER | PER | 3 |
| Ciara-Heaney | ✔ | 3 | ✖ | VER | VER | LEC | VER | PER | 3 |
| Jeff-Leobold | ✔ | 5 | ✖ | VER | | PER | VER | LEC | 3 |
| semvdb1 | ✔ | 4 | ✖ | VER | VER | SAI | HAM | PER | 2 |
| Alec-Pearce2 | ✔ | 5 | ✖ | VER | LEC | LEC | PER | BOT | 2 |
| Crystal-Reimer | ✔ | 5 | ✖ | SAI | VER | LEC | PER | BOT | 2 |
2022 3Legs4Wheels Prediction League - Bahrain
| Player | SC | DNF | Double | Fastest | Pole | 1. | 2. | 3. | Points |
| --- | --- | --- | --- | --- | --- | --- | --- | --- | --- |
| Leyla-Compani | ✔ | 4 | ✔ | LEC | LEC | LEC | HAM | SAI | 16 |
| Matt-Bailey | ✔ | 4 | ✔ | LEC | VER | VER | SAI | LEC | 12 |
| Dan-Kelly | ✔ | 1 | ✖ | LEC | VER | LEC | HAM | RUS | 7 |
| Jimmy-Dingess | ✔ | 4 | ✖ | VER | VER | VER | SAI | HAM | 7 |
| damo563 | ✔ | 3 | ✖ | VER | VER | VER | SAI | HAM | 7 |
| Travis-Scott | ✔ | 3 | ✖ | LEC | LEC | VER | SAI | LEC | 7 |
| Ben-B | ✔ | 4 | ✖ | VER | VER | LEC | VER | HAM | 7 |
| James-Manders | ✔ | 3 | ✖ | VER | VER | VER | SAI | HAM | 7 |
| Karen-McDougall | ✔ | 3 | ✖ | VER | | VER | SAI | HAM | 7 |
| Siddharth-Ranadive | ✖ | 0 | ✖ | LEC | | LEC | VER | HAM | 7 |
| David-Orndorf | ✔ | 3 | ✖ | LEC | VER | VER | SAI | LEC | 6 |
| Steve-Evason | ✔ | 7 | ✖ | SAI | LEC | LEC | VER | SAI | 6 |
| Charlie-Dale | ✔ | 3 | ✔ | VER | VER | SAI | VER | LEC | 6 |
| mattyboy1984 | ✔ | 4 | ✖ | VER | LEC | LEC | VER | SAI | 6 |
| SilvanPaolucci | ✔ | 4 | ✖ | VER | LEC | LEC | VER | SAI | 6 |
| Caoimhghin-Mac-Patraisc | ✔ | 4 | ✔ | VER | VER | VER | HAM | LEC | 6 |
| Janna-Koppert | ✖ | 2 | ✖ | RUS | SAI | LEC | VER | HAM | 6 |
| Bobby-Hardigree | ✔ | 3 | ✖ | LEC | VER | VER | LEC | HAM | 6 |
| Jordan.Hawkins | ✔ | 3 | ✖ | RUS | LEC | VER | LEC | HAM | 6 |
| fillsgarage | ✖ | 2 | ✖ | LEC | LEC | VER | SAI | LEC | 6 |
| Nicole-LaChapelle | ✔ | 2 | ✖ | LEC | VER | VER | LEC | HAM | 6 |
| robbiesoccer99 | ✔ | 3 | ✖ | SAI | LEC | LEC | VER | SAI | 6 |
| sureshkrsenapati | ✔ | 4 | ✖ | LEC | VER | LEC | VER | SAI | 6 |
| LaVelocipede | ✔ | 3 | ✖ | LEC | VER | LEC | VER | SAI | 6 |
| Jeremy-Salerno | ✔ | 4 | ✖ | SAI | LEC | VER | LEC | HAM | 6 |
| Ed-Forsyth | ✔ | 4 | ✖ | LEC | VER | LEC | VER | SAI | 6 |
| menbom | ✔ | 1 | ✖ | LEC | VER | VER | LEC | SAI | 5 |
| Karl-Hubner | ✔ | 4 | ✖ | PER | VER | VER | SAI | LEC | 5 |
| John-Jelinek | ✔ | 4 | ✖ | VER | LEC | LEC | RUS | VER | 5 |
| Jack | ✔ | 2 | ✖ | HAM | VER | VER | LEC | HAM | 5 |
| Dirmy | ✔ | 3 | ✖ | VER | VER | VER | SAI | LEC | 5 |
| jason-slate | ✔ | 4 | ✖ | RUS | VER | VER | LEC | HAM | 5 |
| Jordan-Jeffery | ✔ | 3 | ✖ | RUS | VER | VER | SAI | LEC | 5 |
| Houston-McLain | ✔ | 2 | ✖ | RUS | LEC | LEC | VER | RUS | 5 |
| Dustin-Brons | ✔ | 4 | ✖ | SAI | VER | LEC | VER | SAI | 5 |
| Kierenisboring | ✔ | 3 | ✖ | VER | VER | VER | SAI | LEC | 5 |
| James-Hackett2 | ✔ | 5 | ✖ | NOR | SAI | VER | SAI | LEC | 5 |
| Vinay-Thukral | ✖ | 4 | ✖ | LEC | VER | VER | SAI | LEC | 5 |
| Sabrina-Sikora | ✔ | 3 | ✖ | SAI | VER | LEC | VER | SAI | 5 |
| Simon-Watts2 | ✔ | 4 | ✖ | VER | VER | VER | LEC | HAM | 5 |
| George-Upton | ✔ | 4 | ✖ | VER | VER | VER | SAI | LEC | 5 |
| jackdshulman | ✔ | 4 | ✖ | VER | VER | VER | LEC | HAM | 5 |
| JGaiser94 | ✔ | 4 | ✖ | SAI | VER | VER | LEC | HAM | 5 |
| Andy-Hix | ✔ | 4 | ✖ | SAI | VER | VER | SAI | LEC | 5 |
| rambrose85 | ✔ | 4 | ✖ | LEC | VER | LEC | VER | RUS | 5 |
| Alec-Pearce2 | ✔ | 3 | ✖ | HAM | VER | VER | LEC | HAM | 5 |
| DeanHaggins123 | ✔ | 3 | ✖ | VER | VER | VER | LEC | HAM | 5 |
| Crystal-Reimer | ✔ | 4 | ✖ | RUS | VER | LEC | HAM | RUS | 5 |
| Brandon-Hartloff | ✖ | 2 | ✖ | LEC | VER | VER | SAI | LEC | 5 |
| Hannah-Molloy | ✔ | 4 | ✖ | RUS | VER | SAI | VER | HAM | 5 |
| Terry-Burkes | ✔ | 3 | ✖ | VER | VER | VER | LEC | HAM | 5 |
| scrutton | ✖ | 5 | ✖ | LEC | LEC | VER | SAI | PER | 5 |
| RustyEBs | ✔ | 3 | ✖ | VER | VER | LEC | VER | SAI | 5 |
| Cody-Gayer | ✔ | 3 | ✖ | VER | VER | VER | SAI | LEC | 5 |
| RD-Goat | ✔ | 3 | ✖ | SAI | VER | VER | LEC | HAM | 5 |
| DazzlerOfKernow | ✔ | 2 | ✖ | SAI | VER | VER | SAI | NOR | 4 |
| sootycorbett | ✔ | 3 | ✖ | ALO | SAI | LEC | NOR | RIC | 4 |
| _awesome_wells | ✖ | 3 | ✖ | VER | VER | VER | LEC | HAM | 4 |
| Nicholas-Gulley | ✖ | 2 | ✖ | HAM | VER | VER | LEC | HAM | 4 |
| Scott-Rasmussen2 | ✔ | 3 | ✖ | VER | VER | LEC | RUS | VER | 4 |
| Travis-Parker | ✔ | 2 | ✖ | VER | VER | VER | SAI | RUS | 4 |
| Wayne-Murray | ✔ | 2 | ✔ | VER | VER | VER | LEC | RUS | 4 |
| AshWoody90 | ✔ | 0 | ✖ | LEC | RUS | RUS | LEC | SAI | 4 |
| Julia-Charnitsky | ✔ | 3 | ✖ | LEC | VER | VER | HAM | LEC | 4 |
| Roberto-Morais-Jr. | ✔ | 3 | ✖ | LEC | VER | VER | LEC | SAI | 4 |
| Marcel-van-Dongen | ✔ | 3 | ✖ | GAS | VER | VER | SAI | RUS | 4 |
| Matt-Spatz | ✔ | 3 | ✖ | LEC | VER | VER | LEC | SAI | 4 |
| Scott-Neal | ✔ | 4 | ✖ | LEC | VER | VER | LEC | SAI | 4 |
| Jane-Penteker | ✔ | 3 | ✖ | VER | VER | RUS | VER | HAM | 4 |
| Eoin-Gormley | ✔ | 2 | ✖ | VER | VER | VER | SAI | NOR | 4 |
| Nick-Blais | ✖ | 4 | ✖ | HAM | VER | HAM | SAI | VER | 4 |
| Sofi-S | ✔ | 3 | ✖ | VER | VER | VER | SAI | RUS | 4 |
| Chris-Heckle | ✔ | 2 | ✖ | VER | VER | VER | SAI | PER | 4 |
| brian.versmessen | ✔ | 2 | ✖ | SAI | VER | VER | SAI | PER | 4 |
| Jack-Unsworth | ✔ | 5 | ✖ | LEC | VER | VER | LEC | PER | 3 |
| Magnus-Mac-Donald2 | ✖ | 3 | ✖ | RUS | VER | VER | RUS | HAM | 3 |
| Gennady-Spirin | ✔ | 2 | ✖ | VER | HAM | VER | HAM | LEC | 3 |
| Reinder-Zuidhoorn | ✔ | 3 | ✖ | VER | VER | VER | HAM | LEC | 3 |
| Elliot-Nyhlin | ✔ | 3 | ✖ | LEC | VER | VER | LEC | GAS | 3 |
| Steve-Barton | ✔ | 4 | ✖ | VER | LEC | SAI | VER | PER | 3 |
| Jeff-Ballard | ✔ | 3 | ✖ | RUS | SAI | VER | HAM | LEC | 3 |
| Philip-Fernandes | ✔ | 4 | ✖ | HAM | VER | VER | HAM | LEC | 3 |
| Jason-Garel | ✔ | 3 | ✖ | PER | VER | VER | HAM | SAI | 3 |
| Robert-Schultz | ✔ | 8 | ✖ | VER | VER | VER | HAM | LEC | 3 |
| qwiththephotos | ✔ | 3 | ✖ | VER | LEC | VER | PER | LEC | 3 |
| Dale-Green | ✖ | 2 | ✖ | VER | VER | VER | RUS | HAM | 3 |
| spward9 | ✔ | 3 | ✖ | SAI | VER | VER | HAM | LEC | 3 |
| Jennifer-Mueller2 | ✔ | 3 | ✖ | VER | VER | VER | LEC | SAI | 3 |
| Samuel-White | ✔ | 5 | ✖ | SAI | VER | VER | LEC | SAI | 3 |
| James-Paschall | ✔ | 3 | ✖ | VER | HAM | HAM | VER | LEC | 3 |
| Ashley-Spatz | ✔ | 4 | ✖ | RUS | LEC | VER | GAS | LEC | 3 |
| Renato-Matos | ✔ | 3 | ✖ | VER | VER | VER | LEC | SAI | 3 |
| Lorne-Walker | ✔ | 3 | ✖ | RUS | VER | HAM | PER | SAI | 3 |
| thane-. | ✔ | 2 | ✖ | VER | VER | VER | LEC | SAI | 3 |
| digydegu | ✔ | 7 | ✖ | VER | VER | VER | LEC | SAI | 3 |
| W-P | ✔ | 4 | ✖ | PER | VER | VER | LEC | SAI | 3 |
| RandoEastman1 | ✔ | 3 | ✖ | VER | VER | VER | LEC | SAI | 3 |
| Jose-Suarez | ✔ | 6 | ✖ | PER | LEC | VER | RUS | LEC | 3 |
| Ciara-Heaney | ✔ | 4 | ✖ | VER | VER | VER | LEC | SAI | 3 |
| Jen-Connor | ✔ | 4 | ✖ | VER | VER | VER | LEC | SAI | 3 |
| Terry-White2 | ✔ | 5 | ✖ | PER | VER | VER | LEC | SAI | 3 |
| Ryan-Hunter | ✖ | 6 | ✖ | HAM | VER | VER | SAI | GAS | 3 |
| KissMyHaas | ✔ | 4 | ✖ | PER | VER | VER | LEC | SAI | 3 |
| k_bartee | ✔ | 3 | ✖ | SAI | LEC | VER | LEC | RUS | 3 |
| Griffin-Porter | ✖ | 1 | ✖ | VER | | VER | LEC | SAI | 3 |
| Keywanski | ✔ | 2 | ✖ | VER | | VER | LEC | SAI | 3 |
| Mark-Harris2 | ✔ | 4 | ✖ | VER | VER | VER | LEC | SAI | 3 |
| BroTiger8 | ✔ | 3 | ✖ | VER | VER | VER | LEC | NOR | 2 |
| Maaaaaarls | ✔ | 4 | ✖ | VER | VER | VER | LEC | PER | 2 |
| SynysterCheese | ✔ | 2 | ✖ | VER | VER | VER | HAM | RUS | 2 |
| Greg-DiNicola | ✔ | 3 | ✖ | VER | VER | VER | LEC | NOR | 2 |
| Joel-Benedict2 | ✔ | 3 | ✖ | PER | VER | VER | LEC | MAG | 2 |
| Ross-Barugh | ✔ | 3 | ✖ | VER | VER | VER | NOR | SAI | 2 |
| David-Redmond | ✔ | 2 | ✖ | VER | VER | VER | PER | SAI | 2 |
| william-salmon | ✔ | 4 | ✖ | LEC | SAI | VER | RUS | NOR | 2 |
| Josh-Valen | ✔ | 3 | ✖ | HAM | VER | NOR | HAM | VER | 2 |
| Patrick-Cookson | ✔ | 4 | ✖ | VER | HAM | VER | HAM | RUS | 2 |
| Jonathan-Greenidge | ✔ | 3 | ✖ | PER | HAM | HAM | VER | RUS | 2 |
| Ryan-Anderson | ✔ | 4 | ✖ | HAM | VER | VER | HAM | RUS | 2 |
| Elle-Burleigh | ✔ | 3 | ✖ | PER | HAM | HAM | VER | RUS | 2 |
| Scott-Jones | ✔ | 5 | ✖ | RUS | HAM | HAM | VER | RUS | 2 |
| Erik-Engvall | ✔ | 3 | ✖ | VER | VER | HAM | VER | RUS | 2 |
| semvdb | ✔ | 5 | ✖ | RUS | VER | VER | PER | LEC | 2 |
| wblank71 | ✔ | 3 | ✖ | SAI | VER | RUS | LEC | PER | 2 |
| J-Whitlock12 | ✔ | 3 | ✖ | RUS | VER | HAM | RUS | VER | 2 |
| Huxley-Baker | ✖ | 0 | ✖ | VER | VER | SAI | HAM | RIC | 2 |
| Ashley-Kopp | ✔ | 3 | ✖ | RUS | HAM | HAM | RUS | VER | 2 |
| Jase-Fields | ✔ | 3 | ✖ | VER | VER | VER | LEC | RUS | 2 |
| Jonathan-Payne3 | ✔ | 4 | ✖ | RUS | SAI | NOR | RUS | SAI | 2 |
| Laurel-W. | ✔ | 4 | ✖ | RUS | HAM | NOR | HAM | ALB | 2 |
| Melissa-Hartley | ✔ | 2 | ✖ | SAI | VER | VER | RUS | LEC | 2 |
| Scott-Pfaff | ✔ | 3 | ✖ | VER | VER | VER | LEC | RUS | 2 |
| Mark-McCarthy | ✔ | 5 | ✖ | VER | VER | VER | LEC | RUS | 2 |
| Guy-Homerston2 | ✖ | 4 | ✖ | LEC | VER | VER | LEC | RUS | 2 |
| TheCarlFord | ✔ | 5 | ✖ | NOR | VER | VER | LEC | RUS | 2 |
| Christopher-Rafferty | ✔ | 3 | ✖ | PER | VER | VER | HAM | RUS | 2 |
| thcole | ✔ | 5 | ✖ | VER | VER | VER | LEC | PER | 2 |
| Jeff-Leobold | ✖ | 3 | ✖ | VER | VER | VER | LEC | SAI | 2 |
| insert-spam-here | ✔ | 2 | ✖ | PER | VER | VER | HAM | RUS | 2 |
| d9case | ✔ | 2 | ✖ | HAM | VER | VER | LEC | PER | 2 |
| scott-spiegel | ✔ | 4 | ✖ | VER | VER | VER | RUS | SAI | 2 |
| mitcheldiemer | ✔ | 3 | ✖ | VER | VER | VER | LEC | PER | 2 |
| Marcel-Blais | ✔ | 4 | ✖ | VER | VER | VER | LEC | PER | 2 |
| Jonathan-Payne4 | ✖ | 3 | ✖ | VER | VER | VER | LEC | SAI | 2 |
| Jared-Fields | ✖ | 4 | ✖ | VER | VER | VER | LEC | SAI | 2 |
| tyler-brooks | ✔ | 3 | ✖ | PER | VER | VER | LEC | PER | 2 |
| McRockZ | ✔ | 5 | ✖ | VER | VER | VER | LEC | PER | 2 |
| ScoTrain7 | ✔ | 2 | ✖ | SAI | VER | VER | PER | NOR | 1 |
| Jacques-le-Jour | ✖ | 2 | ✖ | HAM | HAM | HAM | RUS | VER | 1 |
| Tom-Ling | ✖ | 2 | ✖ | VER | VER | VER | PER | LEC | 1 |
| Travis-Dorado | ✖ | 3 | ✖ | VER | | VER | LEC | PER | 1 |
| Benjamin | ✖ | 4 | ✖ | VER | VER | NOR | RUS | VER | 0 |