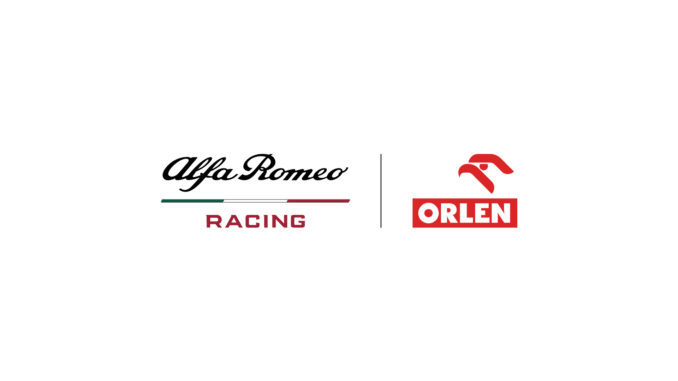 Alfa Romeo have announced Robert Kubica will be the team's reserve driver for the 2020 Formula 1 season.
The Polish driver, who made his F1 debut with the Sauber outfit in 2006, joins the team after a year at the back of the grid with Williams.
He brings with him a new sponsor – Polish petroleum firm PKN ORLEN – who will be Alfa's official co-title sponsor from 2020. As a result, the outfit will compete under the name Alfa Romeo Racing ORLEN.
In a statement announcing the partnership, team principal and CEO of Sauber Motorsport group Frederic Vasseur said: "The exciting new partnership with PKN ORLEN is a statement of intent for both parties. It is proof of the ambition of our common project and of our desire to compete at the very top of Formula One. PKN ORLEN support for excellence finds a perfect partner in our team. We are also delighted to welcome Robert back home and we cannot wait to start working with him. He is a driver that needs no introduction: one of the most brilliant in his generation and one who displayed the true meaning of human determination in his fight to return to racing after his rallying accident. His feedback will be invaluable as we continue to push our team towards the front of the grid.
"The partnership between PKN ORLEN and Alfa Romeo Racing, together with the remarkable and never-ending support of Alfa Romeo, means we can create a valuable platform not only for the global promotion of our brands but also for Formula One and all automotive fans. We are looking forward to years of success together."
Kubica added: "I am really happy to be starting this new chapter in my career as I join Alfa Romeo Racing ORLEN. This team holds a special place in my heart and I am pleased to see some faces still here from my years in Hinwil. Time and circumstances are obviously different, but I am convinced that I will find the same determination and hunger to succeed. I am looking forward to helping Alfa Romeo Racing ORLEN make the next step forward."
Despite his struggles at Williams in 2019, Kubica had been linked with reserve and testing roles at a number of teams since announcing he'd be departing the team after the summer break. Haas and Racing Point had reportedly both been in talks with the 2008 Canadian Grand Prix winner prior to this announcement.
The announcement also comes one day after Marcus Ericsson, who was Alfa Romeo's reserve driver in 2019, gave an interview confirming his full focus for 2020 will be on his IndyCar commitments. The Swede, who spent four seasons in a race seat for the team, had to miss an IndyCar race last season when he was required to be in the F1 paddock on standby after Kimi Raikkonen injured his leg ahead of the Belgian Grand Prix.